You know what that chilly air's first kiss means. Now is the perfect time to click into that winter escape since early winter has hit the Canadian Rockies.
It's never too late to try new turns, guaranteed to make you smile – so don't miss your fresh tracks with these powder pleasing tips.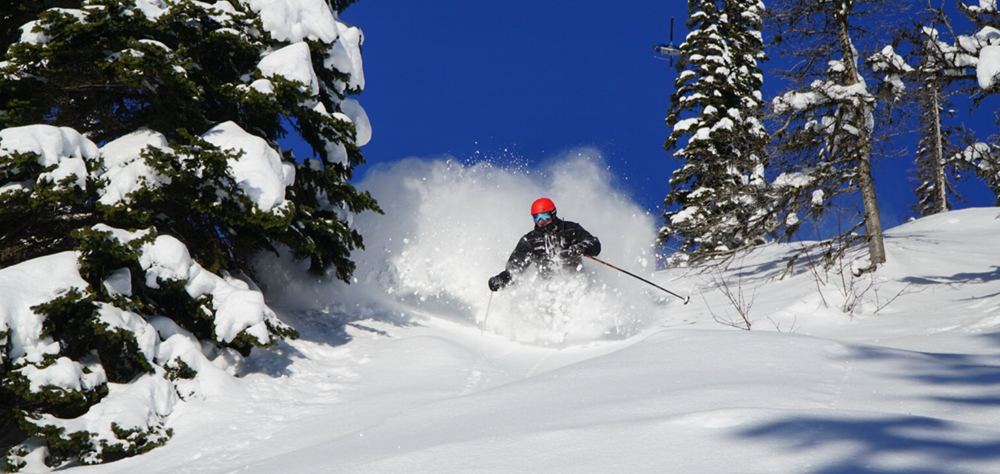 Don't fret – powder is your friend when you hang with pros.
Resort powder? Yes – you can – challenge yourself to leave the groomers. Get your powder turns rocking with professional coaches in programs like Fernie Alpine Resort's Steep & Deep All Mountain Camps, Kicking Horse Mountain Resort's Big Mountain Camps and Whistler Blackcomb's Camp, to get your skills fired up.
Multi-resort passes are all the rage.
Why not go Epic Pass this winter? Ski Canada's great regions known for snow – coast mountains, the Powder Highway, the Canadian Rockies and Quebec City – are all on one pass this year.
Get powder-friendly gear.
Get some sticks that thrive in soft snow. Check out the re-designed Rossignol Soul 7 HD, skis that eat up soft snow, charge through mixed conditions and still rock front side groomers. Snowboard envy? Get in deep with Burton's powder boards or one of the best – Lib Tech's T.Rice Pro – both lines are available at Sporting Life.
Places for powder.
Powder value. Try a lesser-known ski area that can be deep and offers a cheap sleep. Castle Mountain Resort, on the Southern Alberta end of the Canadian Rockies, delivers long vertical, big storms and low-cost lodging options located in the base area and surrounding communities of Beaver Mines, Pincher Creek and Waterton National Park.
Hit the famed Powder Highway for some of the world's best snow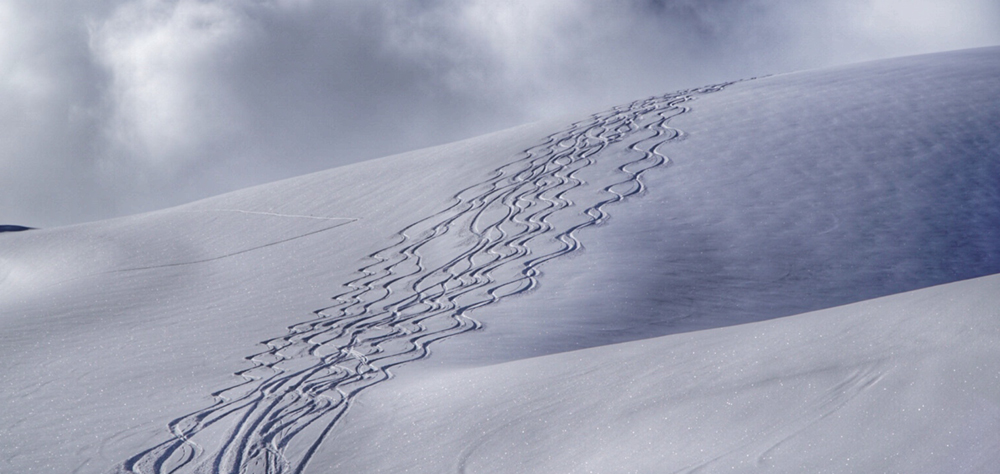 No powder chasing tradition is complete without a visit to the famed Powder Highway region of southeastern British Columbia.
Try a powder challenge by hitting Kicking Horse Mountain Resort, also known as The Champagne Powder Capital of Canada. This winter Kicking Horse will unveil the largest terrain expansion in Canada, kicking it up to 5th biggest vertical in North America.
Gladed powder. Kimberley Alpine Resort offers the largest gladed tree skiing experience in Canada with a full-front side area, trimmed and ready for you to explore. This is the place to learn how to ski powder in the trees.
The legend. Fernie Alpine Resort, is in so deep that even it's mascot, The Griz, is all about snow. The Griz shoots a musket high in the sky and brings down copious amounts of powder – in fact, over 30 feet each winter! Three stories of snow should provide more than enough snow eating for ya!
Go coastal. Whistler Blackcomb, is a vast area, full of powder pleasing terrain, ready for you and your crew to explore. Get the most out of your powder day here by booking a private lesson on storm days, so you can skip to the front of the line and maximize your fun factor.
Powder east. Only 30 minutes from historic Quebec City, a snowy world awaits at Mont-Sainte-Anne, the East's big mountain experience. Known for a massive variety of terrain, Mont-Sainte-Anne is also one of the biggest cross-country ski areas in Canada.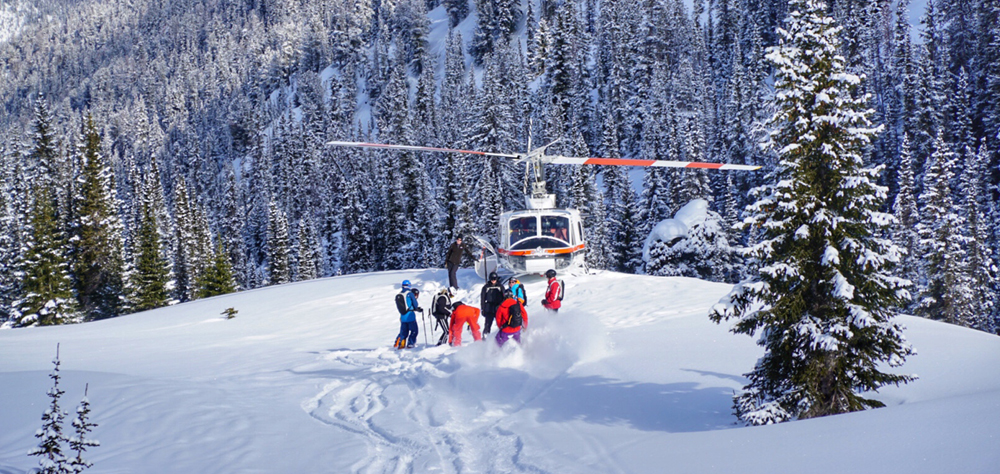 Go Heli here.
Day Heli goodness. Purcell Heli Skiing is one of the longest running operations in North America, where experienced guides take you to dreamy places for some of the best day heli skiing experience in Canada.
Multi-Day Powder Heli. Small groups and unlimited vertical, just a few of the many reasons to go for off-the-charts deep with Great Canadian Heli Skiing, in the Purcell Mountains of Golden, British Columbia.
Cat Ski here.
---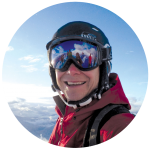 About Author:
Matt Mosteller @powdermatt
One year, while his friends were busy getting jobs and settling down, a young Matt Mosteller spent 63 days living in his car so he could ski every day. Now, 20 years later, Mosteller has settled down a bit, but he's still seeking outdoor adventure and his stories can be seen regularly in the Calgary Herald, Vancouver Sun, Explore Magazine and many others. His first book, described by The Calgary Herald as "a kind of handbook for living life to the fullest," The Adventurer's Guide to Living a Happy Life offers 63 daily meditations to help you broaden your horizons and achieve the 'goosebump' moments in life (sleeping in the car is optional). Mosteller is a crusader, constantly trying to find ways to fight childhood obesity, and a hybrid of corporate marketing know-how and freelance media