Want to take running to the next level? Give trail running a try! Trail running is a great workout, and you'll have plenty of options whether you're sticking to urban trails or heading out to the mountains for the day. Here's what you need to know before you head out to the trailhead.
What is trail running?
Think of trail running as a combination of running and hiking. It's any run that takes place in nature and is on an unpaved path. Trail running hosts many benefits, including:
It's a full-body workout. The uneven ground and varied terrain will work your legs while strengthening your ankles. You'll also improve your flexibility and agility as you spend more time on the trail.
It's also a brain workout. Because you'll be running on uneven ground and ascending and descending on the trail, your brain will need to be uber-focused so your body can react to what it's seeing and move accordingly.
You'll get better scenery. Do you typically get bored when you're running in the city? One of the great perks of trail running is that you'll get to see a variety of nature, keeping your brain much more entertained.
It's low impact. Compared to running on pavement, trail running is easier on your body because you're often running on softer surfaces like earth, mud and grass.
It can boost your mental health. Like many physical activities, getting outside and being active is a great way to clear your mind and help manage common challenges like depression or anxiety.
How to find the best trails in your community
You don't need to be in the mountains to go trail running. Depending on where you live, there may be inner-city trails in public parks or other areas of the community.
The easiest way to find trails near you is to use the AllTrails app. The app enables you to browse 100,000+ trails, read and leave trail reviews, create lists of your favourite trails and keep track of your activities.
Tip: You can download the app now! Click here to get a download link texted directly to your phone.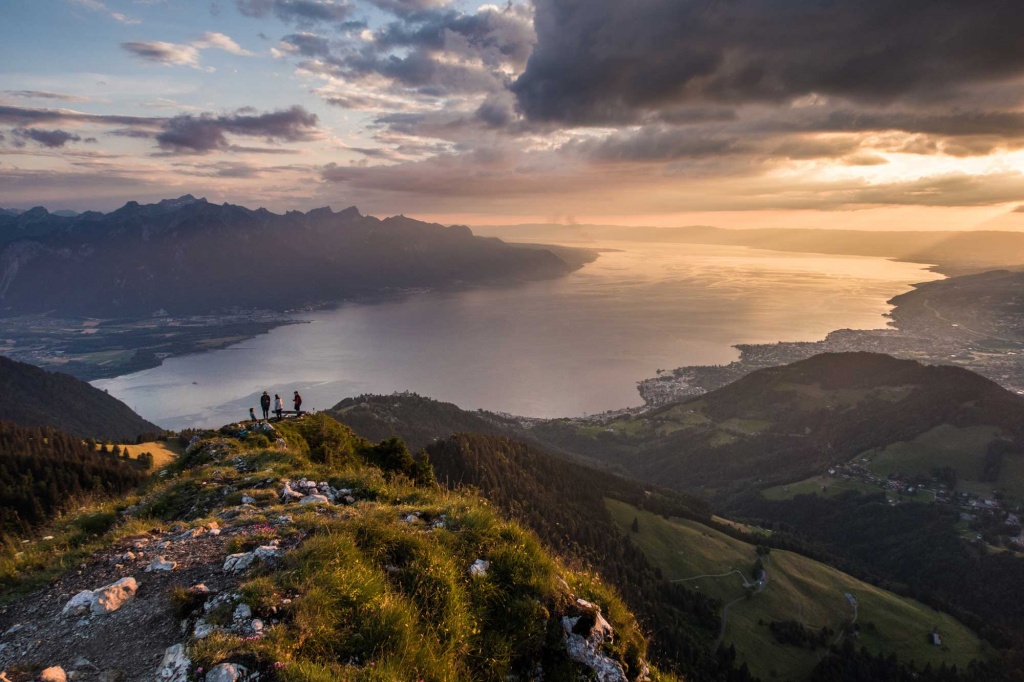 3 trail running tips to remember
Start easy and bring a friend. You might be eager to take on an advanced trail, but it's important to start off easy so you can get your bearings. Also, it's a good idea to make sure you've got someone else with you the first few times — not only is it great to have some company, but you'll want someone there in case you get injured or lost.
Get the right apparel. If you're already a runner you likely already have the basics like a jacket, running top, joggers or tights. You'll also want some trail running shoes, like the Men's Supercross Blast GTX Trail Running Shoe by Salomon or the Women's VECTIV Enduris Trail Running Shoe by The North Face.
Keep the accessories light. You don't want to be weighed down while you're running so stick to basic accessories like sunglasses, a belt bag and a smartwatch.
What essential gear do you wear on the trail? Show us on social media by tagging @sportinglife on Instagram. We can't wait to see your adventures!