While the Nike Air Pegasus often flies under the radar, the shoe has been reworked almost once a year for nearly four decades and has held the spot as Nike's best-selling running shoe of all time. First introduced in 1983, the shoe was named after Pegasus — the winged horse in Greek mythology — and was designed to express quickness, almost like you're flying!
Since its inception, the Air Pegasus has been a lightweight staple for the running community and has evolved to incorporate new technology as the brand grows. Keep reading for a few big moments in Nike's Air Pegasus history.
Some highlights in Nike's Air Pegasus history
The Original Nike Pegasus (1983)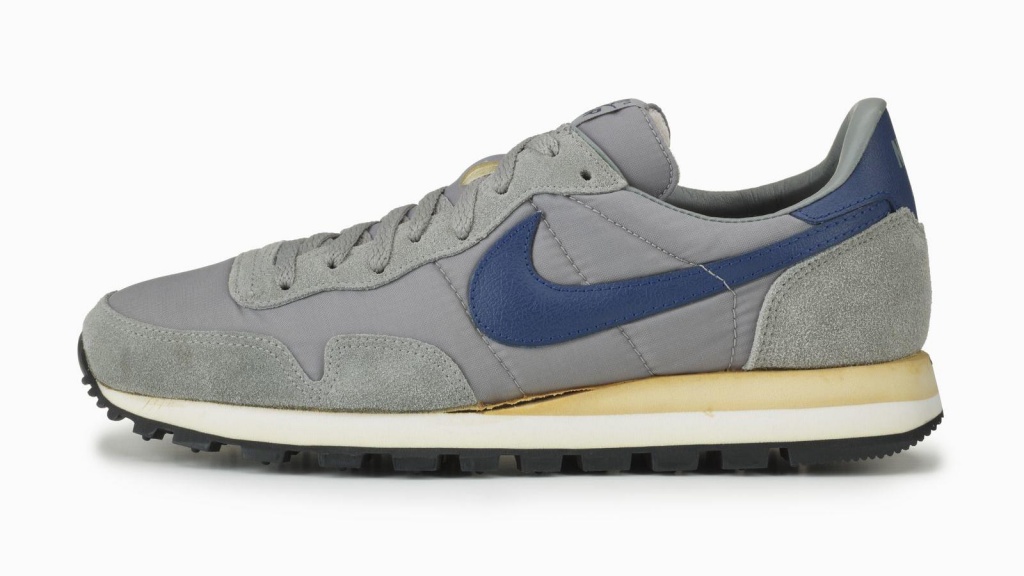 The first Nike Pegasus wasn't flashy, but the design is still used today. The shoe itself was designed by Mark Parker, Nike CEO, and Bruce Kilgore who was the employee who was also working on the Air Force 1. The shoes were a pretty great price — just $50 for the pair.
Nike Air Pegasus (1993)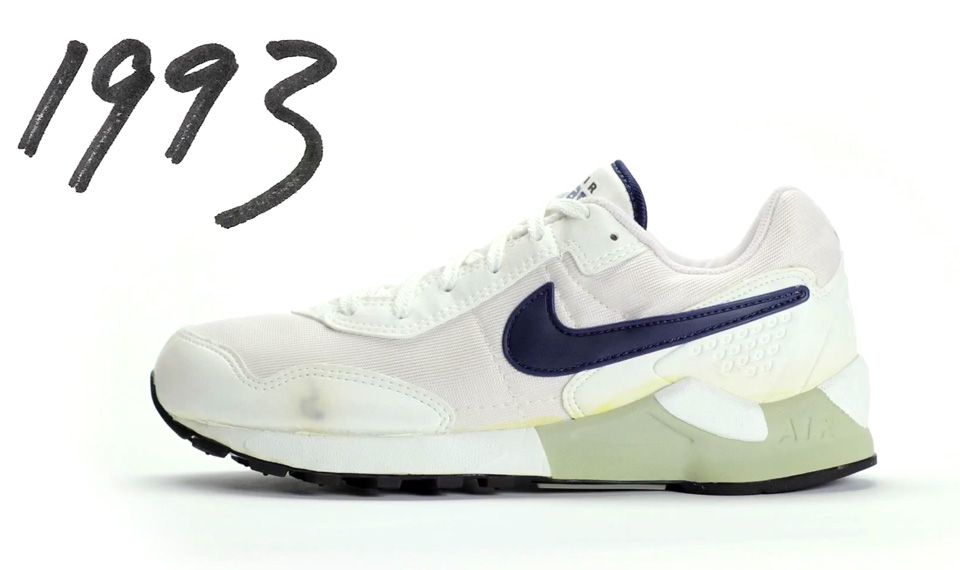 Nike tried to do something a little different 10 years after the original Air Pegasus came out. In an attempt to innovate, the shoe switched over to a spandex inner sleeve. Although the change didn't last long, and the shoe moved back to a conventional upper, it was this type of experimentation that continued to propel the shoe through the following versions.
Nike Air Pegasus (1996)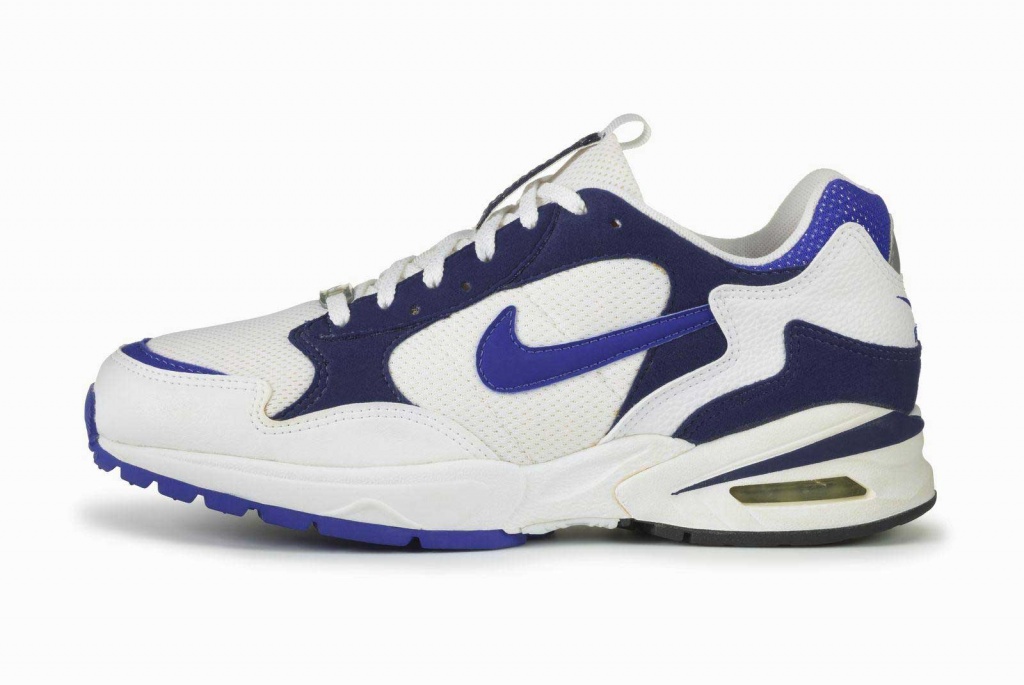 This iteration was the first version of the shoe that boasted the now-beloved air sole unit that you see in Nike's Air Max shoes. It was touted for having a breathable mesh upper while simultaneously providing pillow-soft cushioning.
Nike Air Pegasus (2005)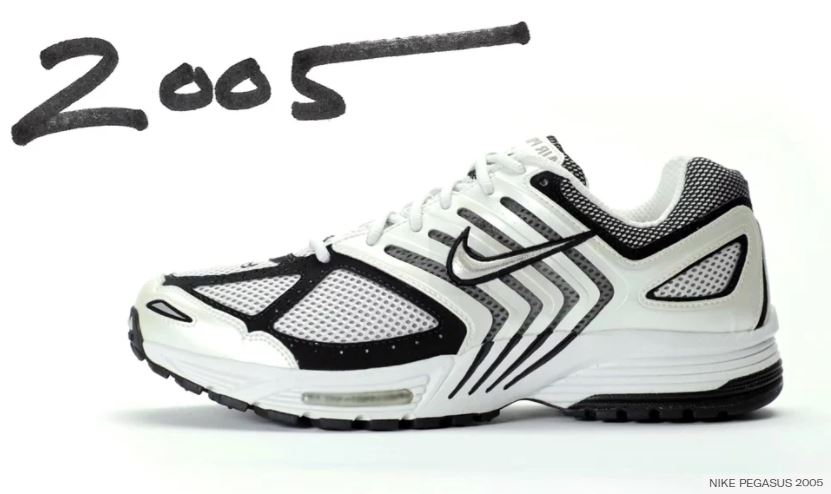 The 2005 version of the Air Pegasus has some big names behind it. That year Bernard Lagat, a long-distance running champion, had been training in the shoes for 90 miles a week making the shoes even more appealing to hardcore and casual runners alike. Plus, the shoes featured a PU crash pad, making the shoes even more comfortable than before.
Nike Air Pegasus+ 25 (2008)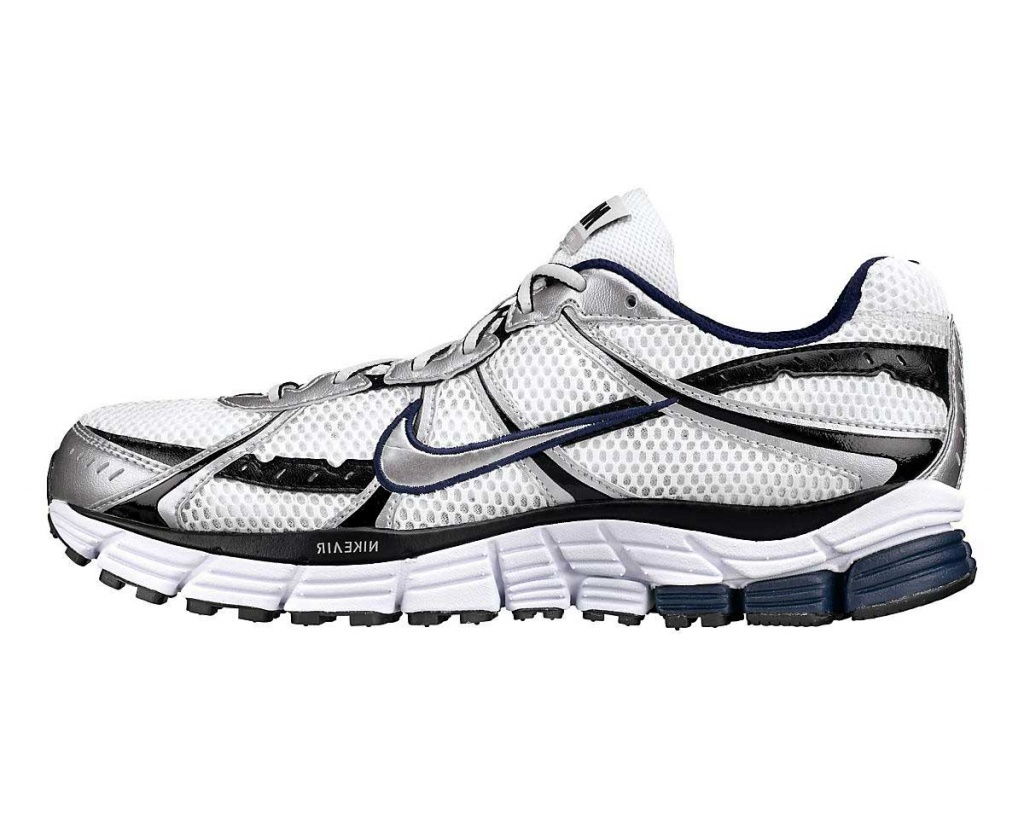 In an innovative move to introduce modern features, Nike added Nike+ spot to their shoes, allowing you to insert a sensor that sends information to your iPod so that you can get detailed information about your mileage and speed once you plugged it into your computer.
Nike Air Pegasus+ 30 (2013)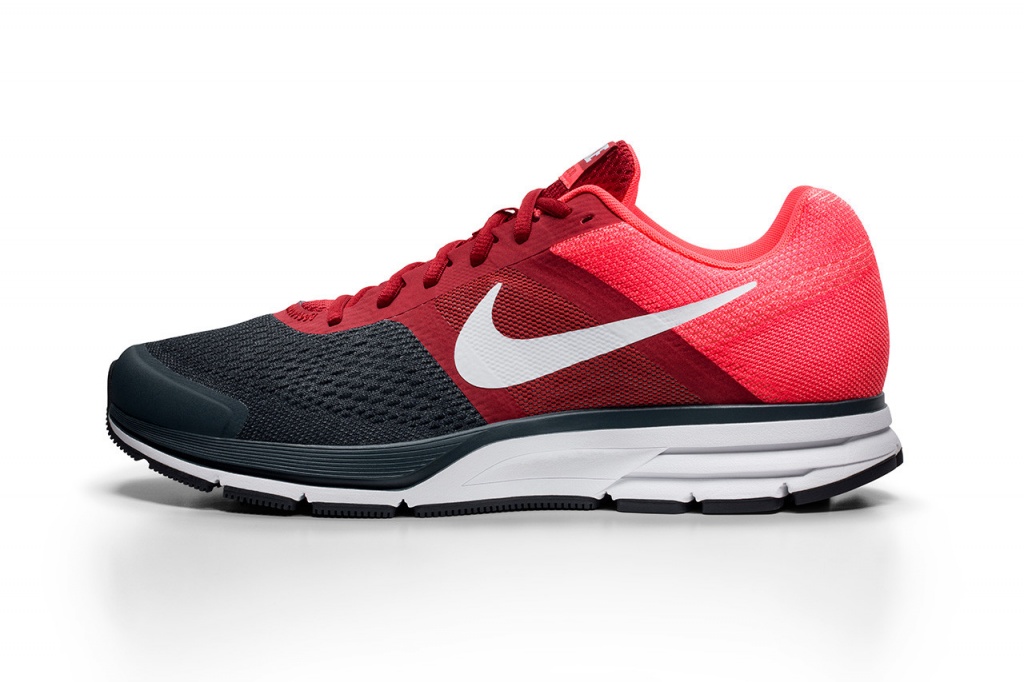 When comparing the 2013 Nike Air Pegasus+ 30 to the 1983 version, it's easy to see that this new shoe was a sleek, contemporary take on its predecessor. With colour blocking and a bright white swoosh to draw your eye, these kicks featured a full-length zoom air to help propel runners forward.
No. 20 – Nike Air Pegasus 37 (2020)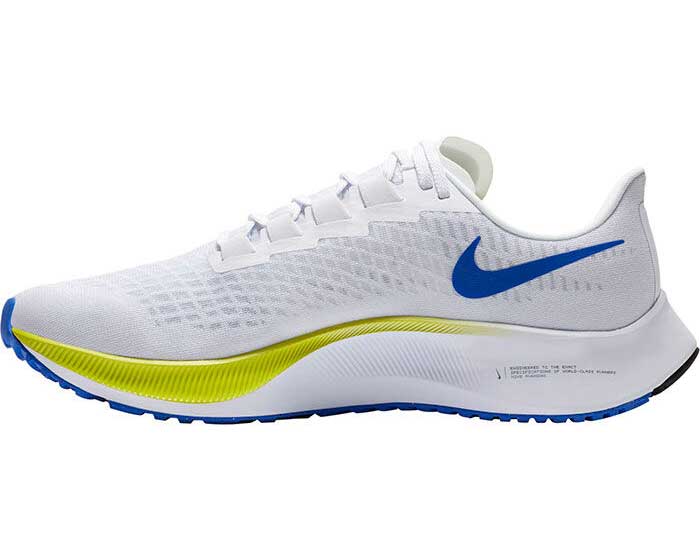 The latest version of Nike's Air Pegasus just looks fast. The biggest update they made was adding a new, thicker Zoom Air bag in the forefoot of the shoe, providing more responsiveness with every stride. They also used React foam (for the first time ever in the Pegasus) which is light and springy, ensuring the shoes last for miles. 

Feeling inspired? Shop Nike Air Pegasus today! And if you've already got your pair, we'd love to see it on social: just tag @sportinglife on Instagram for a chance to be featured!