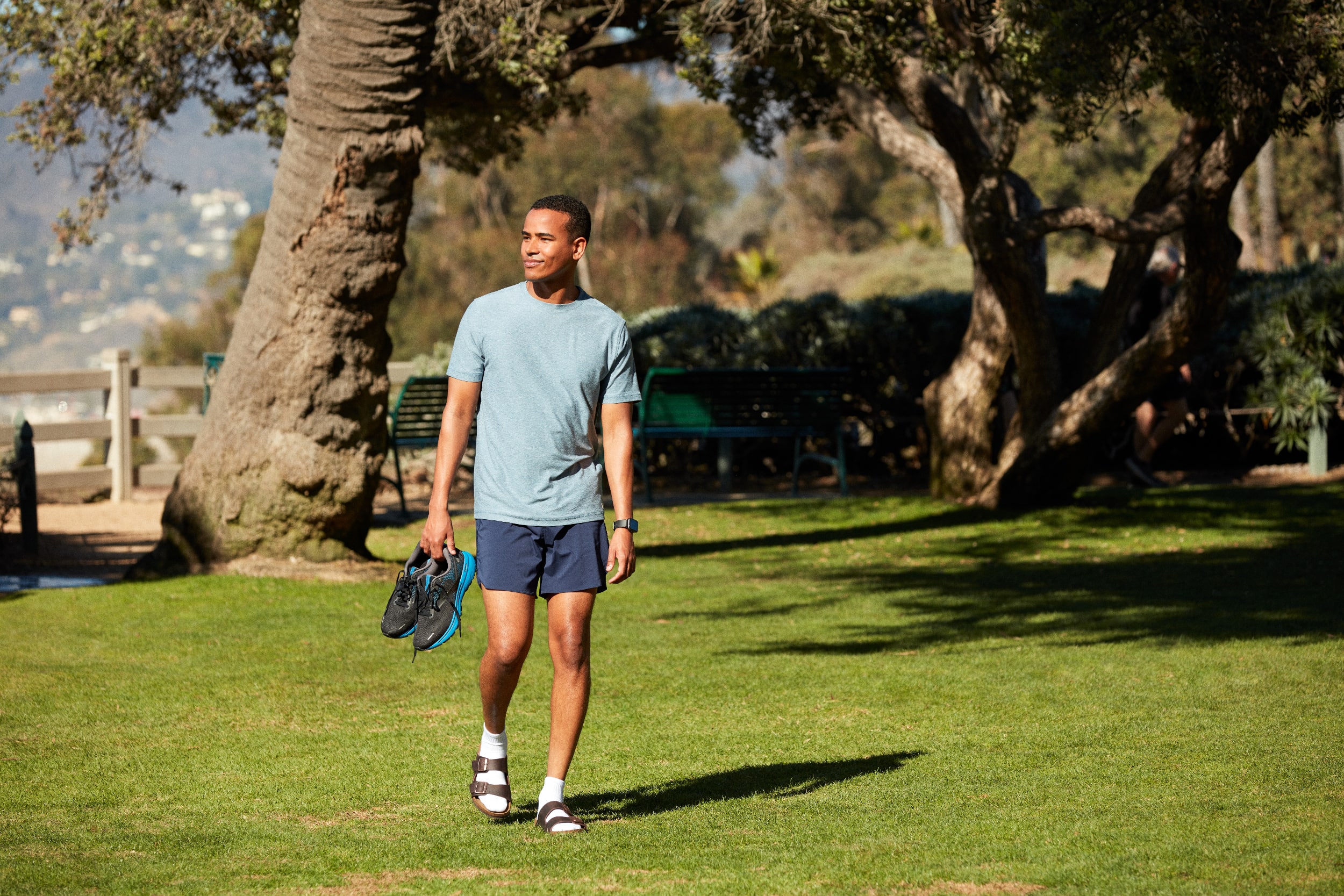 There's nothing like that post-run endorphin rush— whether you've finished 30km or 5km — it feels great. But what does your post-run routine look like? Maybe you do a few stretches, have a protein shake or a big glass of water. What many people don't realize is, recovery is an essential part of training, even if your only goal is to get out for another jog around the neighbourhood.
The truth is, the primary benefits of running don't actually happen when you're running. "Since the majority of your fitness adaptations occur through recovery, the goal of your training program should be to optimize recovery," says internationally-renowned Track & Field Coach, Peter John L. Thompson. What this means is the conditions of recovery are of critical importance, including hydration, diet, stretching — and yes, even your footwear.
When selecting what recovery footwear to wear, it's important to know that not all shoes are created equal. Traditional "recovery" footwear tends to mimic the same conditions of your performance running shoes, which is to absorb shock and propel your foot forward, using cushioning. This type of footwear assumes that your sore muscles and feet need relief through additional cushioning. Unfortunately, this is a passive approach, and what your feet and body actually need is footwear that can actively instigate the body's adaptive response to a new and different environment. While it may seem counterintuitive, taking an active approach to recovery helps to promote muscular benefits and reduce proneness to injury.
With over 245 years of orthopedic expertise, Birkenstock is the leader in active recovery footwear. Every design features their legendary contoured cork footbed, which includes four main elements that encourage proper foot health, function and full-body well being. 

These key design features are:
Deep Heel Cup
The deep heel up is designed to cradle the heel and keep your natural cushioning right under the heel bone.
Longitudinal Arch Support
The longitudinal arch support runs along the sides of the footbed, providing stability with each step,
Transverse Arch Support
Running through the middle of the footbed, the transverse arch support helps ensure proper alignment and a solid stance.
Raised Toe Bar & Roomy Toe Box
At the top of the footbed, the raised toe bar is designed to encourage the natural gripping motion of your feet, exercising the legs and stimulating circulation, while the roomy toe box lets your toes move, spread and stretch freely.
The foundation of active recovery includes a firm and stable support, a neutral stance that allows your toes to stretch and spread, and a natural walking motion that encourages toe movement and blood flow. Thanks to Birkenstock's anatomically shaped inner soles with their shock-absorbing cork and latex footbed, your feet will not only be in total comfort post-run, but you'll be preparing your feet and body so you can crush that next run.
It's important to invest in the right pair of running shoes, but it's even more important to invest in footwear that will allow you to actively recover. Because the better your recovery, the better your next run. Don't be surprised if you end up getting a new PB!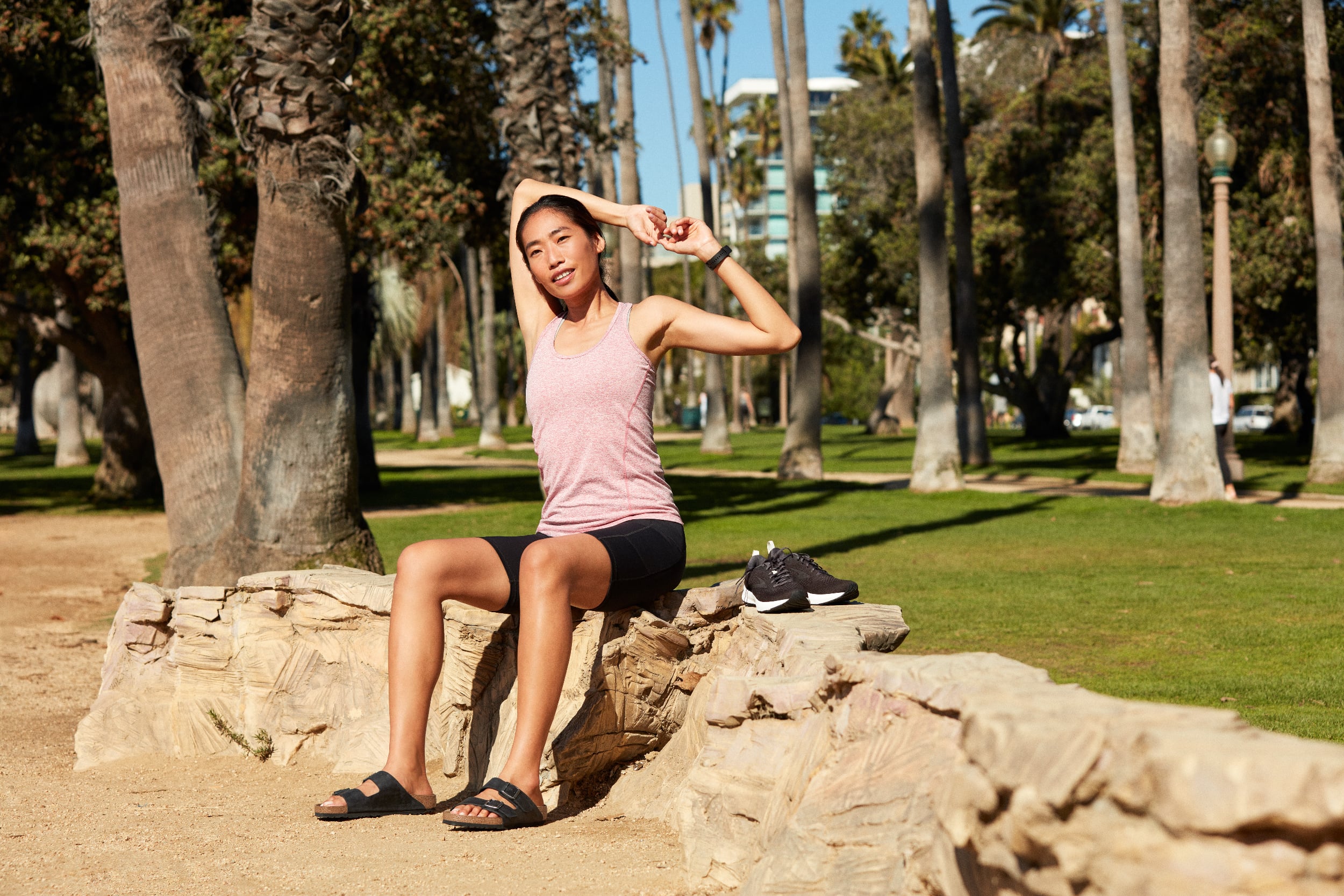 Get your active recovery started now and shop our wide assortment of Birkenstock for women and men, for a style that suits you.