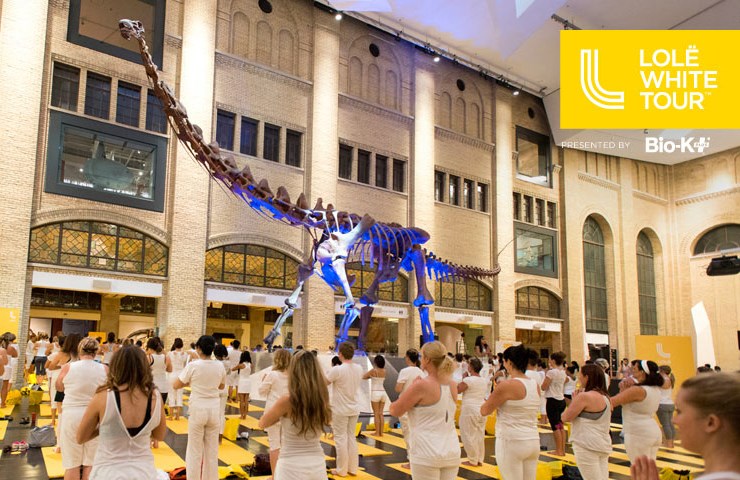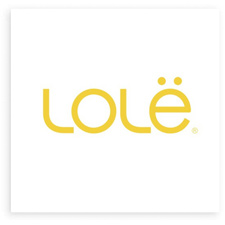 On June 12th, the Lolë White Tour brought over 700 men, women and children to the Royal Ontario Museum for an evening of peace and unity. Since the start of the Tour in 2012, the event has grown in size and continues to promote togetherness through the power of yoga. As a proud sponsor of the Toronto tour stop, the Sporting Life team was thrilled at the opportunity to take part in this unique event. Practicing yoga alongside ancient artifacts and enormous dinosaur skeletons felt almost surreal. Add in the soothing sounds of a string group and all of the days worries quickly faded away.
Inspirational quotes were placed alongside each mat which represented the intentions to keep in mind throughout the session. (Bonus: the vibrant yellow mat is yours to take home after the event!) One quote from Mother Theresa read: "Peace begins with a smile". World-renowned yoga instructor, Grace Dubery, led the class while gently reminding the group to focus on the simple healing power of a smile throughout the night. The experience was spectacular and is perfect for anyone to attend, regardless of your previous yoga experience. The tour has two more stops this summer, making its way to Montreal's beautiful Old Port on August 9th and then all the way over to Edmonton (date to be determined). Get your tickets to the event before its too late!
---

"Peace is the quiet space we create in our hearts through our
breath and that we hold in stillness with our smile."
— Grace Dubery
---
Browse through the gallery below to see some beautiful photos from the event:

[gallery_bank type="images" format="masonry" title="false" desc="false" responsive="true" special_effect="grayscale" animation_effect="fadeIn" album_title="false" album_id="8″]

Shop these and other looks from Lolë to get ready for the Montreal and Edmonton tour stops!