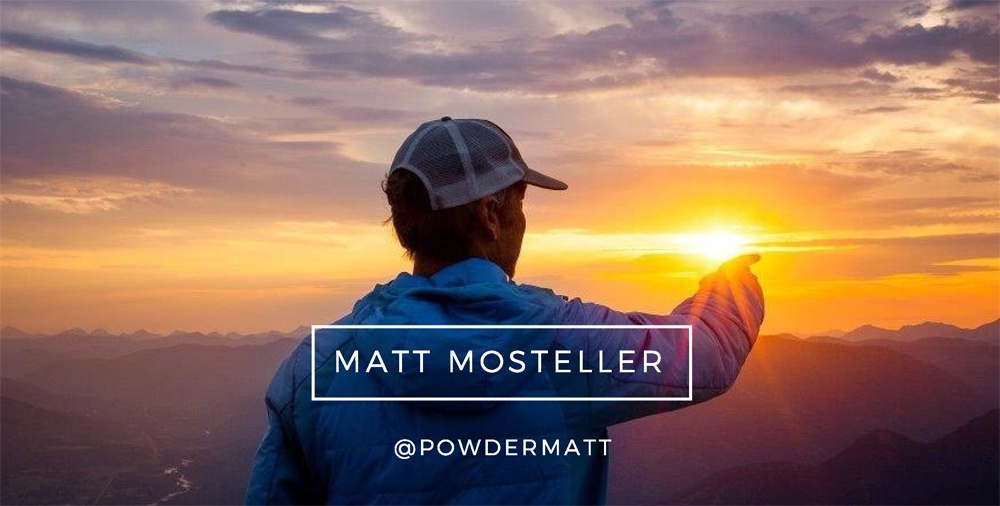 @PowderMatt
@PowderMatt
www.powdermatt.com
What does Sporting Life mean to you?
Mountain Lifestyle – sharing the essence of the mountain lifestyle.
Why did you want to be a Sporting Life ambassador?
To get more people connected with nature and outdoor time.
What is your favourite Sporting Life brand?
There are so many incredible brands that exude the essence of adventure and provide you not only the protection against the elements so you can foster exploration and your inner pioneer everyday….some that come to mind are: Smith Optics, G3, Rossignol and so many more.
Sharing joy and the goodness of the outdoors the best that nature can provide.
What's the best part about being a Sporting Life ambassador?
The passion of the people is contagious – I get excited about about this as they truly are getting people to explore, enjoy and connect.
What excites you about Sporting Life?
The passion and the people here are so amazing!