Camping season is right around the corner and that means Canadians in most parts of the country will begin heading out for their long-awaited camping trip. Keep in mind that you (and the people you're camping with) will want to pack all of the essentials in gear and equipment that will make it your home away from home, enabling you to make the most of your trip.
When you go camping, especially if you're a beginner, it's really important to make sure you're as prepared as possible. Keep reading for the essential camping gear you want to make sure to pack!
Find your favourite tent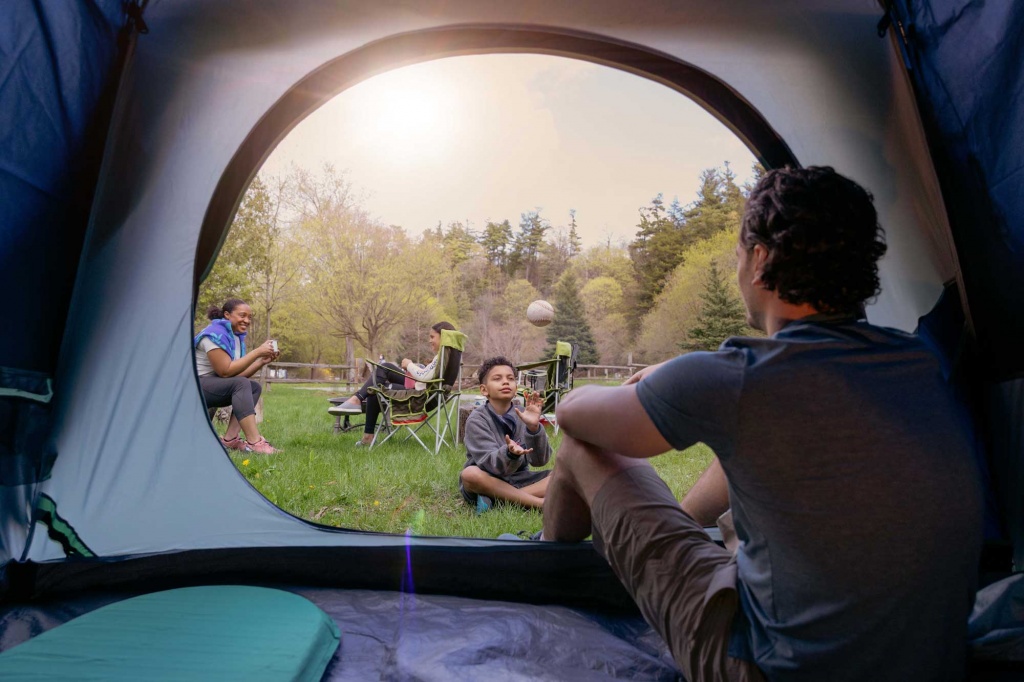 When it comes to picking the right tent, you want to consider a few different things: weight (keep it light), the number and shape of the doors, the shape of the tent itself and any extra features it may have that will make your trip more enjoyable or safer.
The Catalyst 3P Tent by Marmot weighs just six pounds and comfortably fits three people. It has a full-coverage canopy to protect you from all types of weather, two vestibules to hold other equipment like poles, and a nifty lampshade pocket you can put your headlamp into for some ambient light.
The Stormbreak 2 Tent by The North Face is also a great option for a duo. It's easy to pitch, fits two people and boasts a new vestibule design tailored for camping in adverse weather. It has larger doors for easy access and beautiful views, and comes in right at five pounds!
Sleeping bags and pads to keep you warm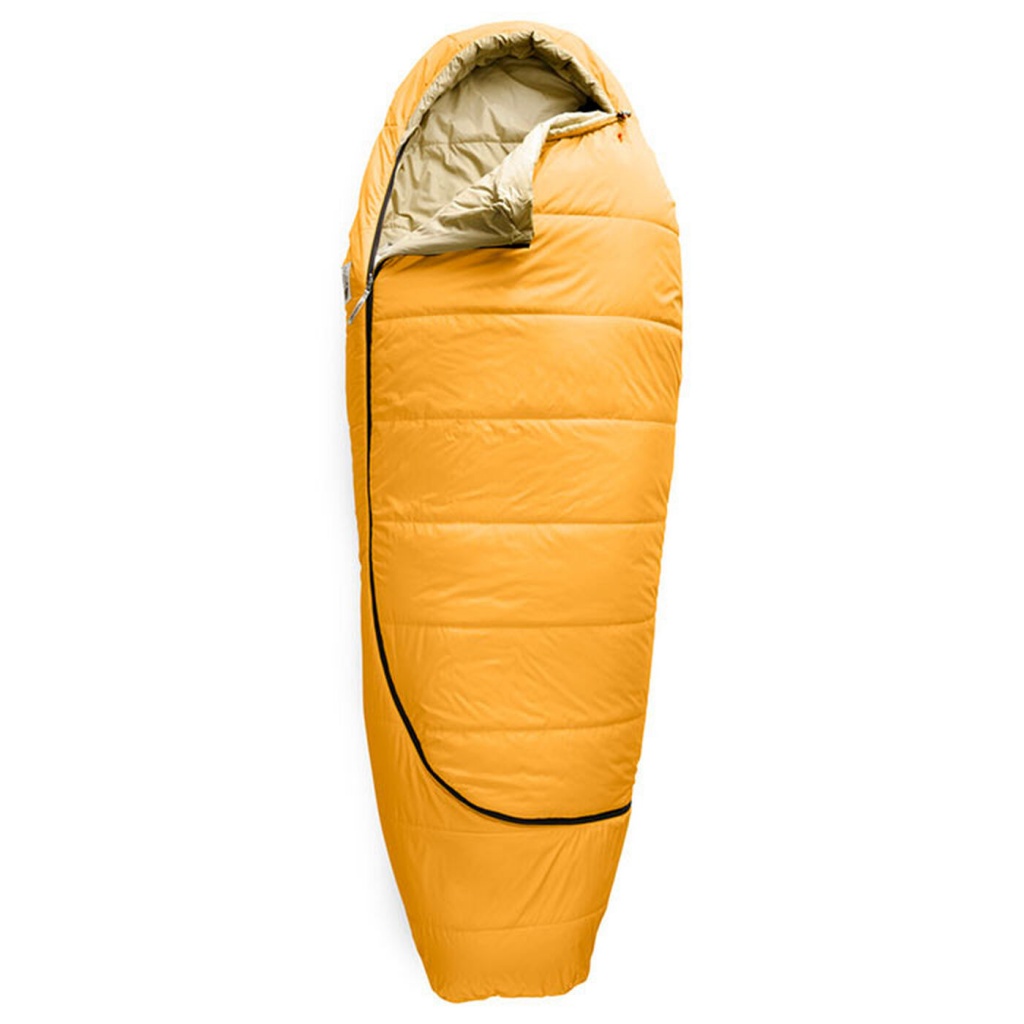 There are a few key elements you need to look for in a sleeping bag including the warmth rating, fill type and shape. But your sleeping bag is only one key part to staying warm; you'll also want a good camping pad to protect you from the cold, hard ground. Using both is the best combination to keep the chill away.
The North Face's Eco Trail Synthetic 35 Sleeping Bag is a great place to start. This sleeping bag will keep you warm with a polyester fill when it gets down to 2°C and will continue to do so even when wet. Throw the Therm-a-Rest Trail Pro™ Sleeping Pad under it for year-round warmth and legendary Therma-a-Rest support. It's made of self-inflating foam and StrataCore construction that provides the best warmth-to-weight ratio of any self-inflating foam construction.
Coolers for your food and drinks
Warm drinks or spoiled food sure can put a damper on a trip. You'll want to look for a cooler that can fit all of your items and keep them as cold as possible, for as long as possible. Once your cooler is full it'll be quite heavy, so make the most of it by looking for coolers that have extra features that can make your trip easier.
Coleman's 52 Quart Hard Ice Chest Cooler keeps your ice for up to three days and has swing-up side handles to make it easy to transport your food and drinks. It holds up to 80 cans, has built-in cup holders and can be used as an additional seat around the fire.
Bring even more goodies with the 62 Quart 316 Series Wheeled Cooler by Coleman. Like its cousin, it keeps ice for up to three days and its heavy-duty 6-inch wheels will come in handy if you have a smooth trail into your camping spot. It holds up to 101 cans, has built-in cup holders and can be used as an additional seat around the fire.
Ready to head out camping? Show us your view on social media by tagging @sportinglifeca. We can't wait to see where you go!