Young star Naomi Osaka overpowered Jennifer Brady in the Australian Open women's final, racing to a straight-set victory in just under 90 minutes, while on the men's side Novak Djokovic kept his Australian Open dominance intact winning his ninth championship Down Under, this time over Daniil Medvedev.
Osaka, who took down the legendary Serena Williams (in what some are thinking was Williams' final appearance at the Australian Open) in the semi-finals was just too much for Brady, who was making her debut in a grand slam final. The 23-year-old defeated Brady in dominating fashion, 6-4, 6-3.
Osaka now has won four grand slam titles. Only two active players have more than her including Williams herself (with 23) and Williams' sister Venus, who has seven.
MAKING HISTORY
Osaka became the first woman to start her career by going undefeated in her first four Grand Slam finals since Monica Seles 30 years ago.
She'll also ascend to No. 2 in the world (the rankings were temporarily altered during the COVID-19 pandemic) but there is no doubting she is the top tennis star on the planet right now.
Given the country's response to the coronavirus, the Australian Open victory took place in front of a significant crowd.
OSAKA OVERPOWERS
Osaka and Brady exchanged hearty rallies as the match got underway and it looked at first that Brady, 25, had the upper hand. She displayed deft touch after sending a cheeky lob over Osaka's head to earn break point – an exchange that saw the Australian faithful give a strong ovation. That made the opening set 4-all.
But it didn't take long for Osaka to find her groove after that.
While Brady stood her ground in the second set, Osaka's complete game was too much for Brady. She went on a six-game run in the second set and pulled ahead 4-0 at one point, which sealed the deal.
Osaka is now on a 21-match winning streak that dates back to 2020 and includes her US Open victory last year.
The other Grand Slam titles in her trophy case include the 2018 US Open and the 2019 Australian Open.
DJOKOVIC DOMINATES
There have been few to do it the way that Novak Djokovic has been able to do it at the Australian Open, and he proved that again in 2021.
Djokovic has made the Australian Open finals nine times and has left with the trophy each time. He won the 2021 edition in straight sets, 7-5, 6-2, 6-2, over Medvedev who was coming into the grand slam on a 20-match winning streak.
With the win Djokovic remains world No. 1.
He's won six of his last 10 tournaments and his stint on top of the world will hit 311 weeks – breaking a mark held by Roger Federer.
Djokovic's complete performance in the 2021 final had Medvedev appear frustrated at times. At one point in the second set, Djokovic won four straight games to take total control of the championship match.
On his first championship point, Djokovic smacked a strong overhead winner after charging the net and clinched the title.
Djokovic now has 18 Grand Slam victories, just two away from Federer and Rafael Nadal, who share the all-time record.
And while you may not be able to strike it like Djokovic, you can pick up the same racquet used by this year's Australian Open champion.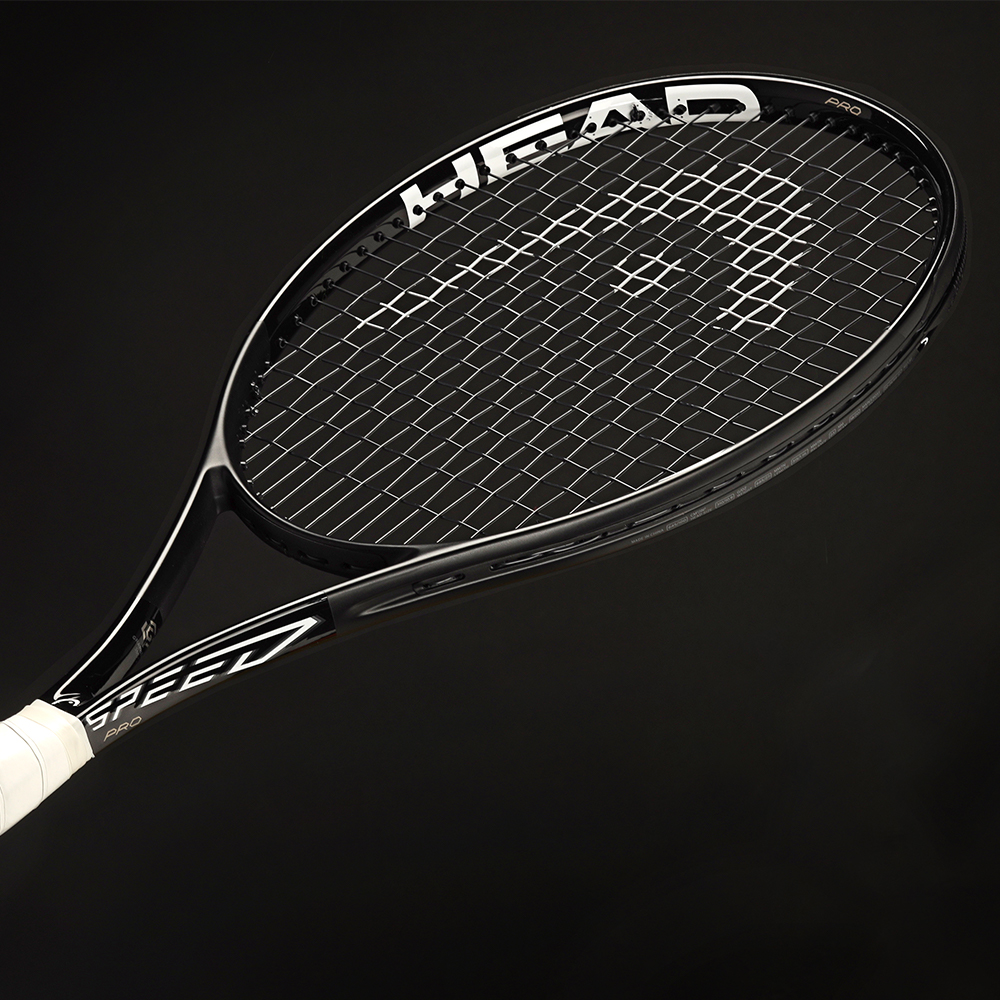 Available at Sporting Life, the Head Speed MP, endorsed by Djokovic, is slightly lighter than the PRO model and is in an easier-to-handle version. It boasts innovative spiralfibers for a clean impact feel and enhanced flex, plus a 16/19 string pattern for better spin during fast rallies.
CANADIANS FALL SHORT
While it was a much-anticipated return to the Grand Slam stage for Bianca Andreescu, it didn't end the way she would have liked at the Australian Open.
Andreescu had a valiant run to the semi-finals, but the No.2-ranked Canadian fell to the 13th-ranked Marie Bouzkova 6-7, 6-2, 7-5.
The 2019 US Open winner made it to the semi-finals of the Phillip Island Trophy after her run at the Australian Open ended, but officials say she has pulled out of next week's Adelaide International with a left leg problem. Her appearance at the Australian Open was her first in 15 months after tearing her meniscus in her left knee.
Rebecca Marino of Toronto made it to the Round of 32 but lost to 4th-ranked Petra Martic, while 18-year-old Leylah Fernandez of Montreal lost in the first round to 18th-seed Elise Mertens.
On the men's side, Felix Auger Aliassime made it to the fourth round before being ousted. Ironically, Auger Aliassime defeated fellow Canadian Denis Shapovalov to reach the fourth round. Vasek Pospisil was defeated in the first round by eventual finalist Daniil Medvedev, while Milos Raonic was bested in the fourth round by winner Novak Djokovic.