Can you believe running season has begun and spring is nearly here?! Running is the perfect activity to make sure you spend more time outside, and it carries a whole host of other benefits including building cardiovascular capacity and boosting your mood. Plus, when you run or walk with a goal in mind, it's even more motivating.
We're eight weeks out from the start of the 2021 Sporting Life Virtual 10k so it's the perfect time to sign up and start following a training program. To help you reach your goals, we've created a training program that will help you reach your 10k goal!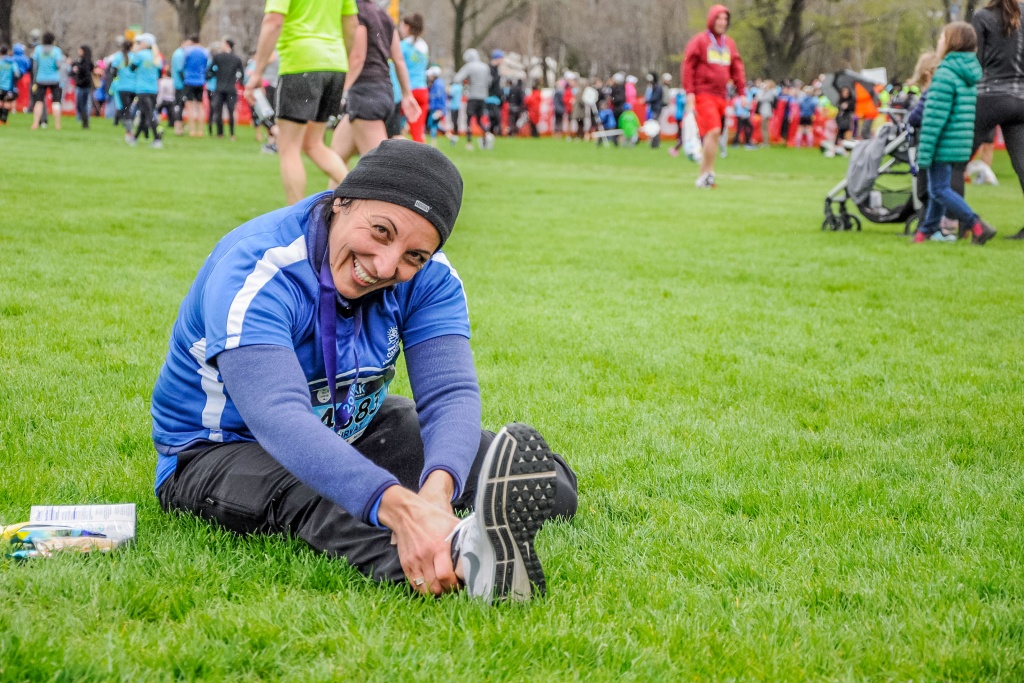 Note: If you have any chronic injuries or other physical limitations, you should consult with a doctor before starting any exercise program.
About this training program
Here's an idea of how each week will look, with run intensity and length varying, as detailed below in the weekly training plan.
Monday – Rest
Rest days are essential to allow your muscles to recover and become stronger.

Tuesday – Short run
With each short run you will either focus on running at a consistent high tempo or interval training.

High tempo: Your breathing should be labored as you run but you're not running at your top speed.

Interval training: Switch between running at your top speed (called "sprint" below) and running/jogging at a comfortable pace where you'd be able to have a conversation while running.
Wednesday – Cross-train
Cross-training can consist of activities like swimming, biking or yoga. Pick whatever you like, just make sure you're working at a moderate pace and enjoying yourself!

Thursday – Rest

Friday – Short run

Saturday – Optional
Pick your favorite cross-training activity or take a break. Listen to your body!
Sunday – Long run
Try to run at your goal pace for the allotted km, inching closer to 10k each week.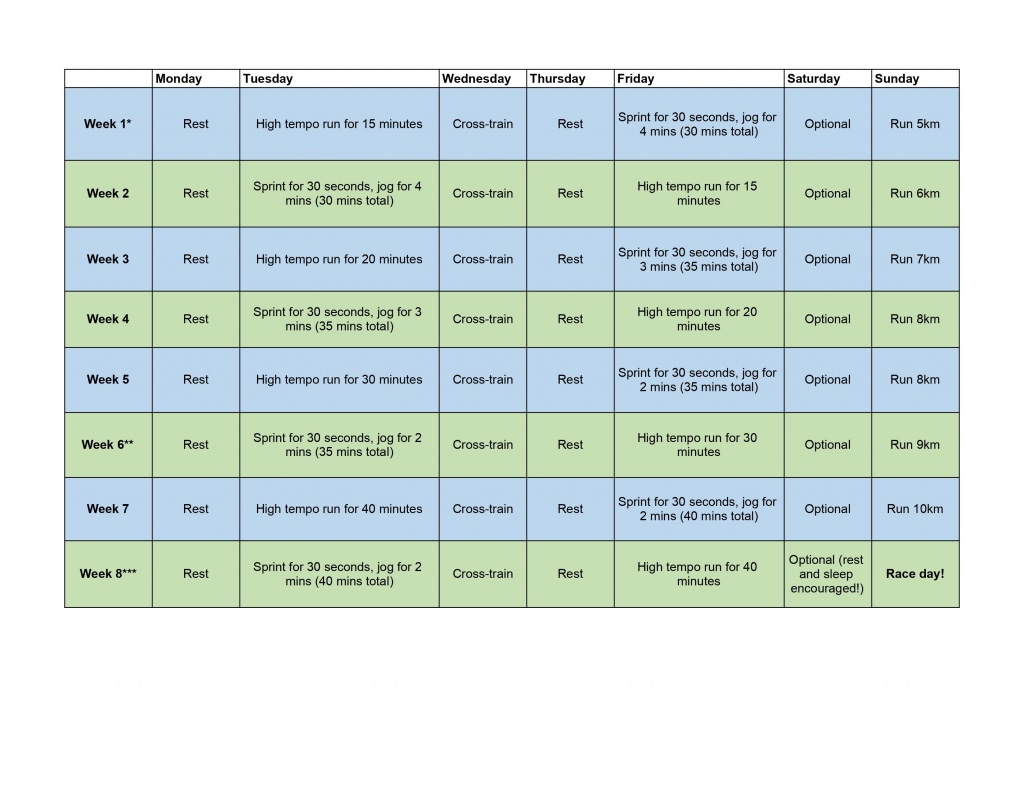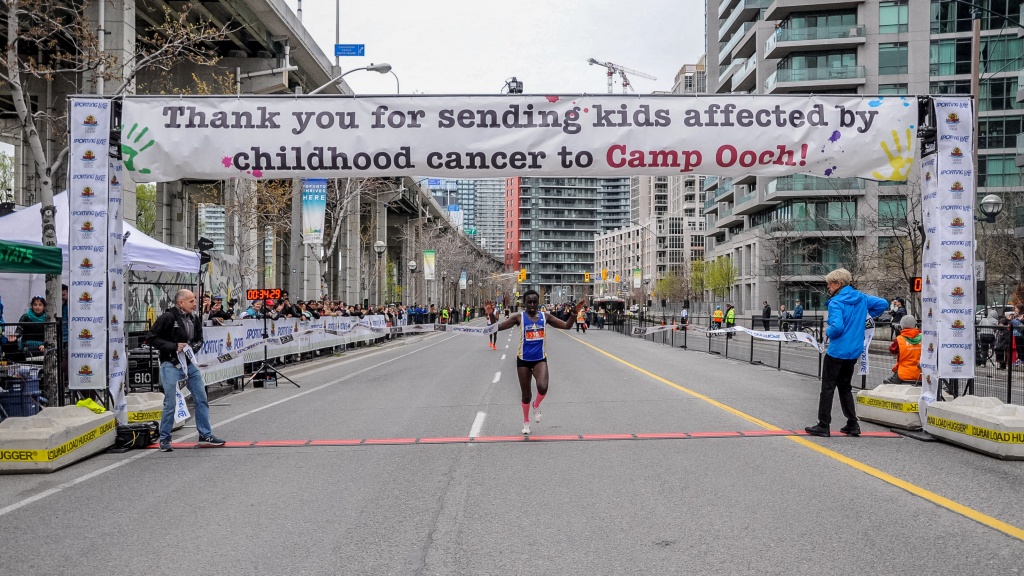 The 2021 Sporting Life Virtual 10k and the Sporting Life Virtual 10k Challenge unites us all even though we can't be at the start line together. Register today and we'll see you online!