Brendan Leonard, Arc'teryx ambassador and author of I Hate Running and You Can Too: How to Get Started, Keep Going, and Make Sense of an Irrational Passion is a writer, award-winning filmmaker, and illustrator, and one of the most interesting people you'll meet. He's the creator of Semi-Rad.com and his writing has appeared in Outside, National Geographic Adventure, and Adventure Journal (to name a few!). And, if that doesn't make you say wow, he's cycled across the U.S., ran 26.2 miles 52 times a year, and explored Colorado's Sangre de Cristo Range and Wyoming's Wind River Range on foot. At the heart of his work and passion for the outside, he connects people using humour and storytelling, inspiring so many of us!
Sporting Life was lucky enough to catch-up with Brendan to talk about his book, the best places he's run and how you too can run 100 miles too, plus some of the spectacular things he's enjoyed as part of his journey.
Tell us, what does a day in the life of Brendan Leonard look like?
BRENDAN: Every day is certainly different, but the constants are: lots of coffee, a trail run (not every day but more days than not, hopefully) or a bike ride, several minutes of petting my dog Rowlf to lower his blood pressure and mine, and fits of procrastination mixed with bursts of creative work (drawing and writing).
What's the coolest part about being an Arc'teryx ambassador?
BRENDAN: I get to work with some great people, and I think some of the things we have in the works will be the coolest part. But of course the gear is amazing as well.
Although the pandemic stopped us from doing some things, it gave many the freedom to get outside more and explore the great outdoors. What has been your greatest 'ah-ha' adventure moment during the pandemic?
BRENDAN: I think the pandemic has shown me that although I love long trips and travel, the close-to-home, day-to-day stuff is really important to my physical and mental well-being.
Your book brings a sense of humour, wisdom and motivation to running. What inspired you to write "I Hate Running and You Can Too: How to Get Started, Keep Going, and Make Sense of an Irrational Passion"?
BRENDAN: In 2019, I decided to run 26.2 miles 52 times in 52 weeks, which meant I had a lot of time to think about running. I think I really learned a lot about the entire process, from motivating myself to just get out the door, to the benefits of making myself have the discipline to do something regularly, to how much fun races can be even if you don't see yourself as being "competitive." And I wanted to make something that spoke to people who maybe don't consider themselves "runners" and could use a nudge in the right direction, as well as longtime runners who can read the book and find something of themselves in it.
Layering onto that, why was it important to bring wisdom and a sense of humour to running?
BRENDAN: Well, I don't know about wisdom, but humour, I think, is huge. I don't know if it's true for other people, but I can get turned off of a lot of things if I take them too seriously, so it always helps me to take a step back and zoom out on stuff to say, "Wow, this thing I'm doing is ridiculous, isn't it?" every once in a while. I think levity is important. I don't know how other people get through endurance events, but I've definitely had a lot of times where I'm fully aware of how crazy a situation is, wandering around the woods in the dark by myself at 3 a.m., or trying to find a place to poop at mile 57. You just can't be in those situations and think, "this is very normal behavior for a human in the 21st century."
What's the most important message you want readers to get out of your book?
BRENDAN: The message, to me, is that everyone can give themselves permission to try something, and decide what they want to get out of it. Not everyone is going to run a sub 3-hour marathon or whatever, and I think being fast is only one of the many ways running can be interesting. Runners are all speeds, all shapes, and all sizes, and come from all sorts of backgrounds. The most important thing we all need to remember is that as far as exercise goes, running is one of the most efficient ways to burn calories, so it's effectively the fastest way to justify eating pizza.
Copy that! We love pizza! Why is it important to inspire others to live through the experiences that you write about?
BRENDAN: Inspiration is a pretty big word—I guess I think of it more like maybe people can read my stuff and say, "Well, if that guy can do it, I can probably do it too."
For the ones out there new to running, what advice can you share? How can they, too, run 100 miles?
BRENDAN: I guess I would say if you want to go far, don't worry about going fast at first (or maybe at all). I am of course not a professional athlete, but I definitely set weekly mileage goals, and I don't really pay that much attention to my speed. Running is kind of my break from screens and all that other stuff, and Iove to be out there just moving and letting my brain take a break. But everyone's different, so if you want to go fast, I certainly don't want to dissuade anyone.
We want to know, what are your favourite places to explore and run?
BRENDAN: I honestly love running in cities just as much as the mountains—I've had wonderful times running in New York, Washington D.C., Seattle, Chicago, Hong Kong, on trails in the Rocky Mountains and in the Swiss Alps. It's such a great way to be a tourist. Earth, I guess, then, is my favourite place to explore and run.
When you leave the house to explore, what do you never leave without? What do you return with?
BRENDAN: If I'm going for more than eight miles, I pretty much always have a running vest with a little food and water in it. Less than eight miles, especially if it's not hot out, I sometimes don't take anything. And I guess I always return with some endorphins.
There's a common phrase: enjoy the journey, not the destination. What have you enjoyed most about your journey?
BRENDAN: In addition to the sunsets and all the other great views, I think I've made a lot of great memories with some of my favorite people.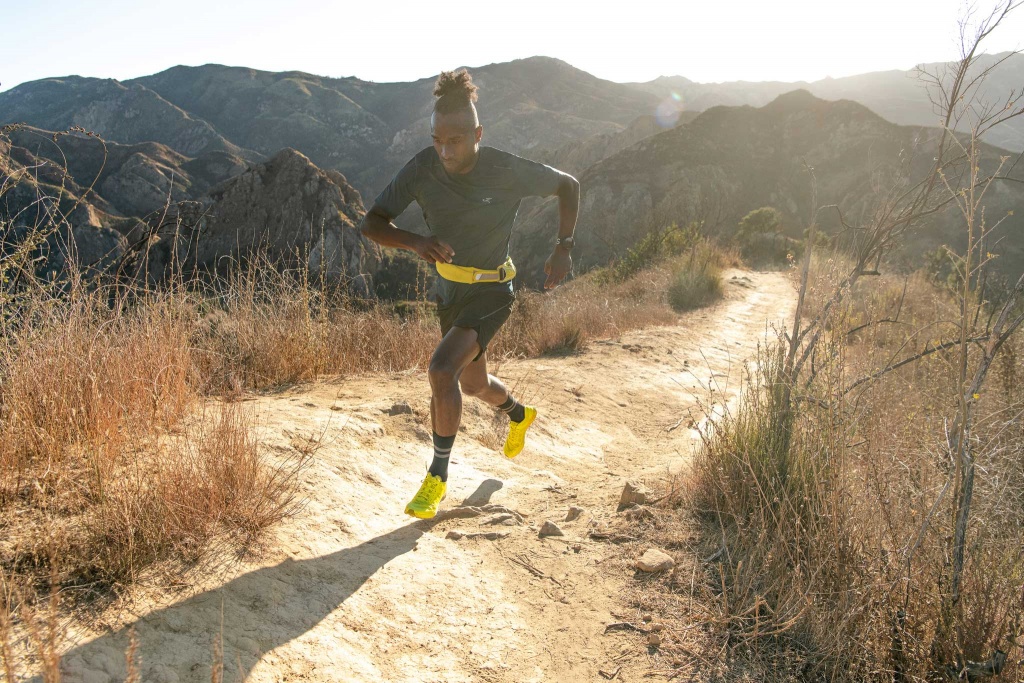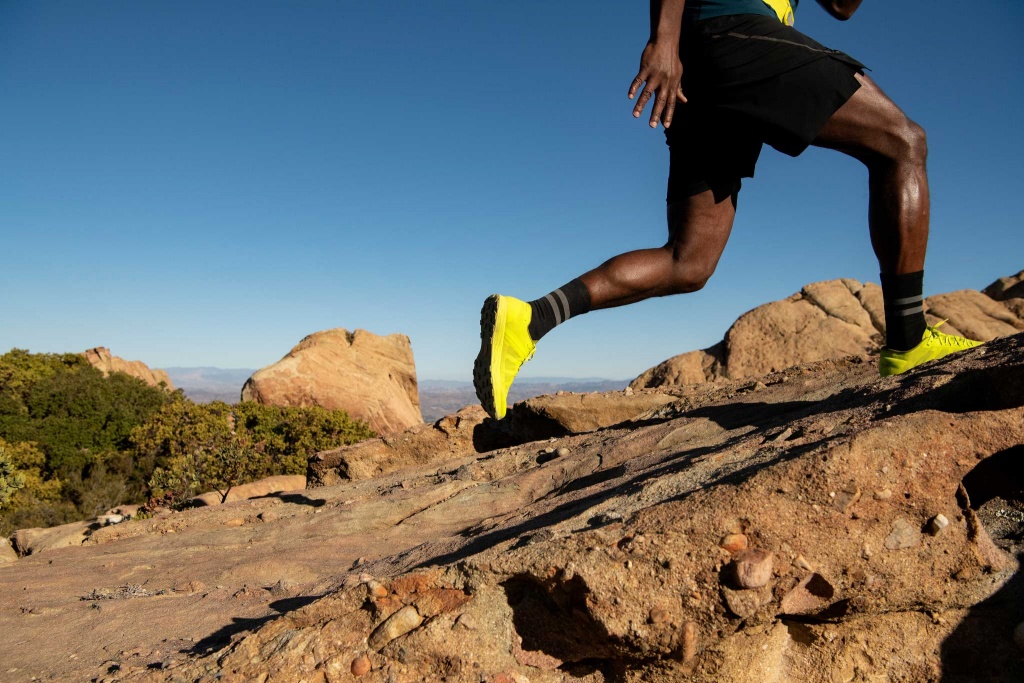 What's your call to run? Follow us @sportinglifeca and shop the Arc'teryx Collection Norvan here.