So, you're ready to pick up (or get back into!) running. The first thing you'll need to do is grab some new shoes — but with so many options out there, where do you begin? Here's a quick guide that outlines the main questions and considerations for purchasing a pair of running shoes.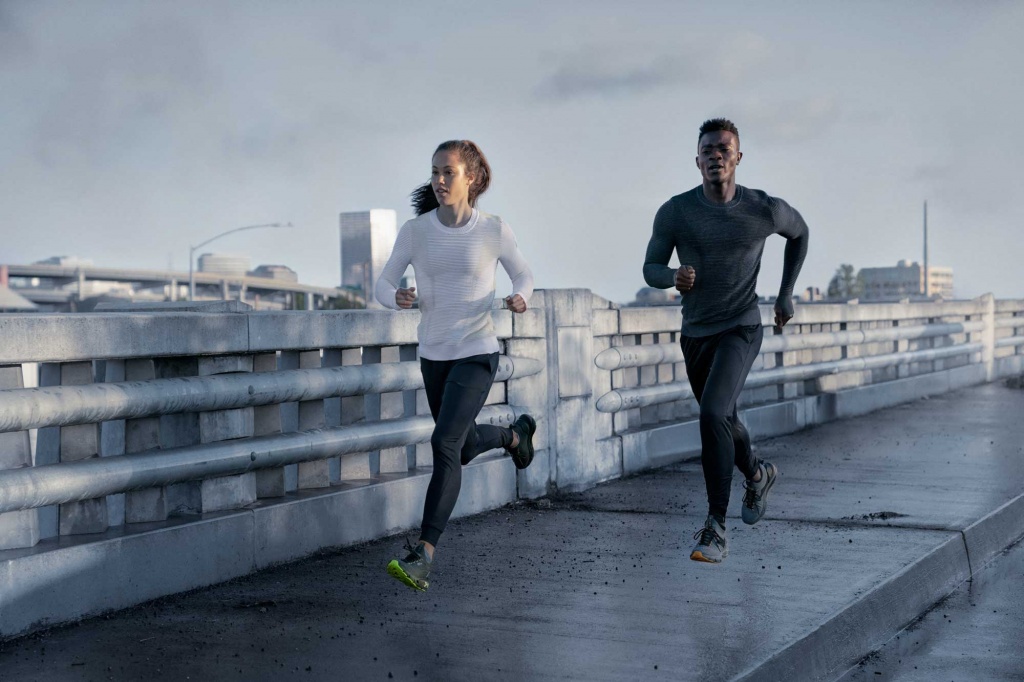 Fit
Fit may seem obvious, but with 26 bones in each of our feet, they are more complex than you might think, Plus, the fit is often stated as the most important determining factor when purchasing running shoes.
Here are the key things you should be looking for:
Wide vs. narrow fit. Do you ever notice that your shoes fit length-wise, but are either too snug or too loose on the sides? You likely need one of these specialty sizes, especially with the mileage you'll rack up while running. You can find out if you're one of these sizes by visiting your local Sporting Life or measuring your feet at home.
Toe fit. The rule of thumb (pun intended) is that there should be a thumb's width of space between your toe and the end of your shoe. Since your feet swell a bit while running, this ensures you don't experience any pain.
Heel fit. Your shoe should feel snug, but not too tight, in the mid-foot and heel area. If your shoes are too tight anywhere, you'll be prone to blisters and bruising.
Function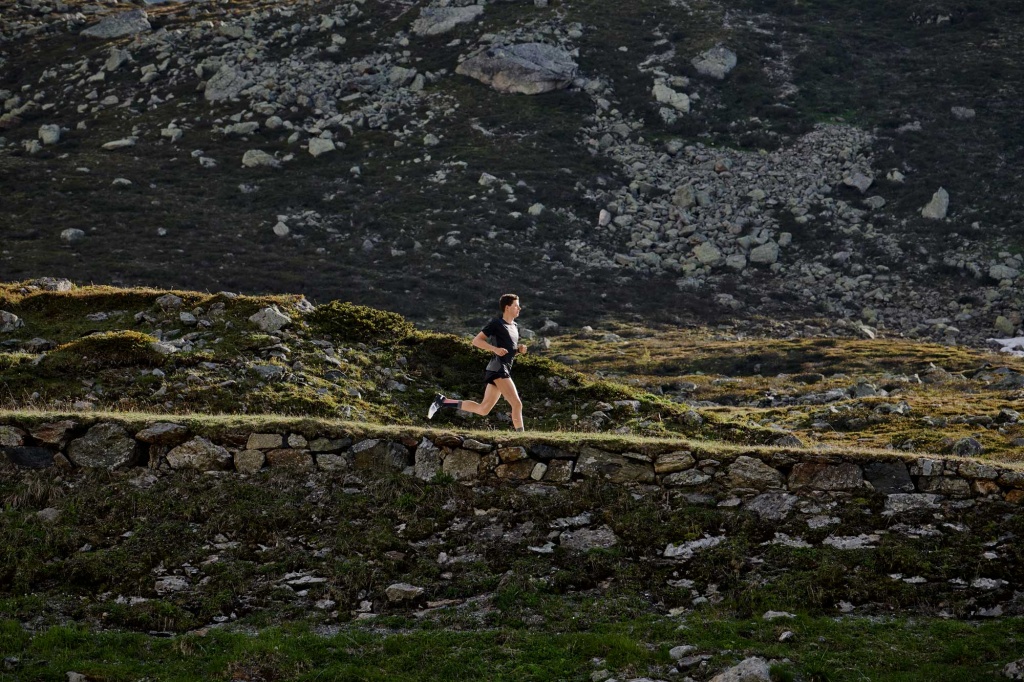 When thinking about function, there are a few questions you'll want to ask yourself:
What will I be using these shoes for? (Strictly running on the pavement? Trail running? Running and long-distance walks?)
What type of runner do I plan to be? (Daily, 3 times per week, occasionally?)
Based on your answers, you can pick the shoe that is best fit to meet your needs and enable you to meet your goals. Make sure you determine:
What type of shoe you need. Do you need shoes for all-terrain, racing or cross-training?
How many miles you can run in a shoe. Generally, you can run 800-1000 km in a pair of shoes, but you should look up reviews and see what other runners have said about the pair you're interested in.
Features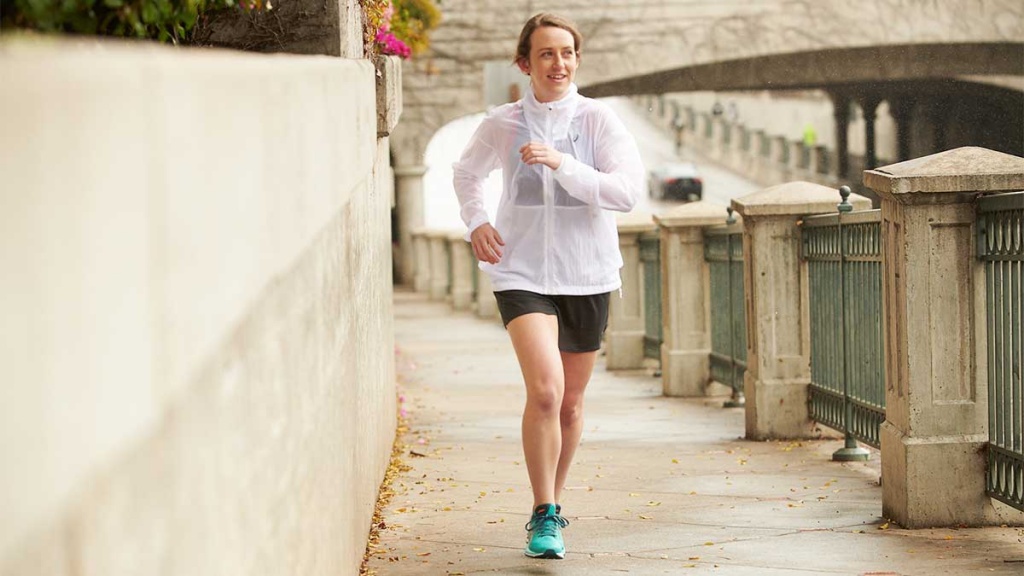 Lastly, start looking at those extra features. While some features will be nice to have, others will be essential to making your running journey as smooth and painless as possible.
Think about the way you run: Are you a heel striker? Do you have overpronation? What about flat feet or high arches? Do you have any past injuries you need to be conscious of? No matter your personal running style or challenges, you can look at specific shoes that can make everything a bit easier.
Here are some common features people often take a closer look at:

Support. There are typically three levels of support — neutral, stability and motion control.
Cushion. This is the firmness and thickness of the shoe material between your feet and the ground.
Heel drop. This is the difference in cushioning between the heel and toe of your shoe. It mostly affects how your foot strikes the ground.
Ready to hit the pavement? Let's go! Shop our new running shoes on Sporting Life and utilize our contactless curbside pickup if you're not ready to visit in-person.