Snow is flying and you can too – new Air Canada flights make it easy to enjoying skiing British Columbia's top resorts this winter. British Columbia, love it. Some of the best skiing in the world is now more convenient to access than ever before.
This winter it will pull you in stronger than gravity, with big mountains, snowy goodness and cool ski-in, ski-out villages that have magnetic vibes. Gear up, it's time to go wheels up and crank the tunes; make some magic happen.
Destination Okanagan – New non-stop Air Canada Rouge, Toronto to Kelowna, British Columbia
Big White, a true Canadian Adventure
Often referred to as Canada's favourite family resort, that description hits the nail on the head given the myriad of activities one can choose from for playtime. These includes everything you can imagine – from ice skating on a steroid-infused lake, snowmobile tours, or human-powered exhilaration such as ice climbing and tube sliding. It's all here, right out your front door. Think big here, as the skiing goes on forever with 118 marked runs to choose from. Powdery bowls, a range of gladed trail offerings, groomers galore and a truly limitless variety of terrain around this snowy mountain dome.
Staying in your own ski village makes it easy to enjoy the nightlife, with dining options from deluxe to casual. Prefer the calmness of nature after ski experiences? Try forested sleigh rides for romance. Other options are gliding the day away on cross country skis or get pulled by dogs, if you really feel like 'ruffing it!'
Comfort: Stay in the heart of the action, Inn at Big White, it has a relaxed atmosphere, complete with all you need for full vacation mode.
Essential: Feel comfortable. Base layers are the first step in staying warm while you carve it up. Helly Hansen's new Lifa Merino has got you covered.
Tool: Carve the groomers up or shred sunny freshies. Rossingol Experience 88 Ti Ski is perfect company for exploring all that Big White has to offer.
British Columbia ski sampler – Air Canada Vacations has got what you are looking for!
Destination Powder Highway – Canadian Rockies International, Cranbrook, British Columbia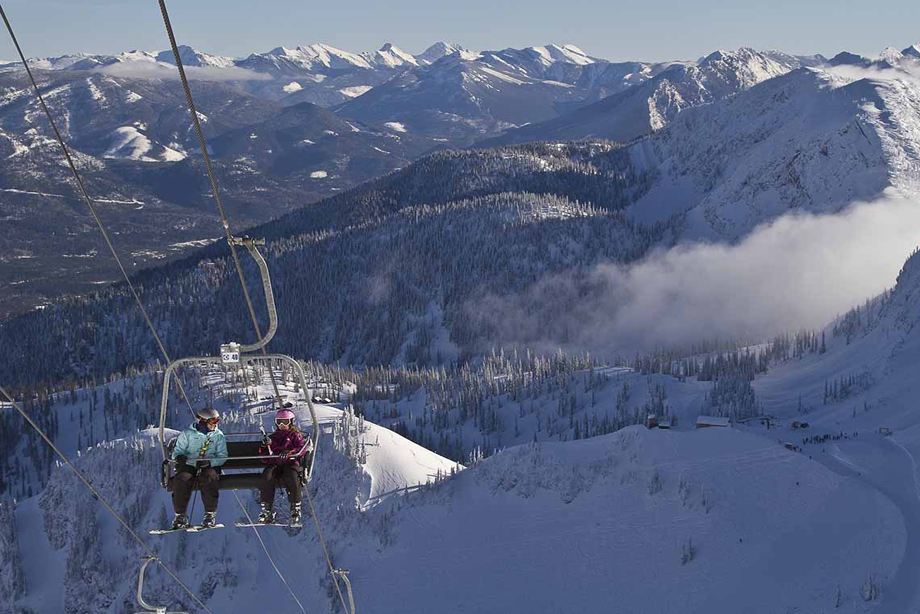 Legendary powder, Fernie Alpine Resort. This famed Powder Highway destination features 5 alpine bowls and the biggest vertical in the Canadian Rockies. Don't let the rugged headwall of the Lizard Range scare you though, there are plenty of runs around here for everyone's ability level – from powder turns and challenging steeps, to scores of cruisers, and a learning area all on its own. This snow leader will amaze you, as the bowls beckon from the top of each lift. After a day full of pow, enjoy story time in the famed Griz Bar, or visit nearby Fernie, with its historic downtown streets offering diner's delights and shopping surprises.
Essential: Light and visibility can change in an instant with tons of snow, best to have Smith I/O Mag Snow Goggle, designed for optimal visual performance.
Tool: Get rowdy in the bowls, shred it up on the Rossignol Soul 7 HD Skis, to enjoy all the action that comes your way.
Destination Kicking Horse Mountain Resort – Calgary International Airport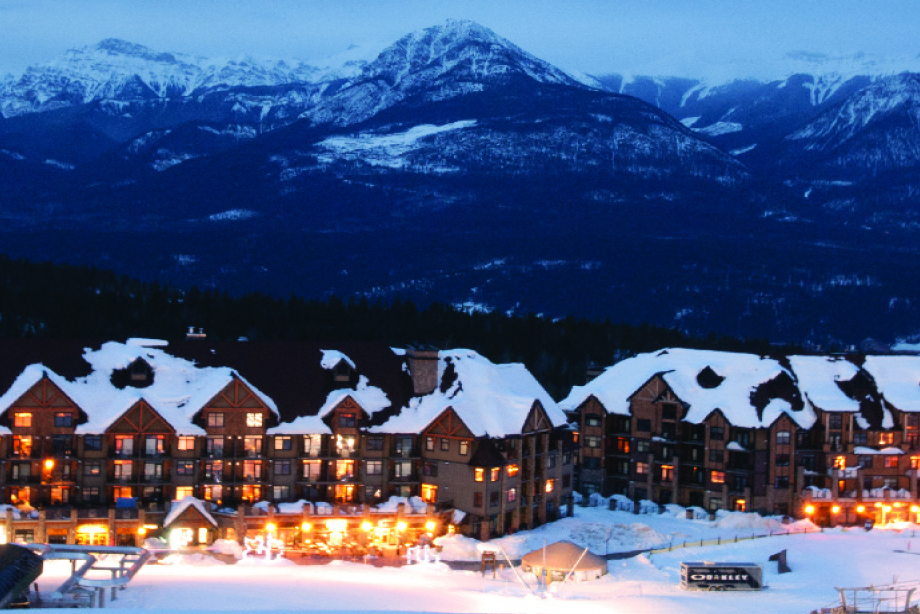 Welcome to Kicking Horse Mountain Resort, the most chute skiing in North America. This year the resort is kicking it up, featuring the largest terrain expansion in Canada becoming the 5thlargest vertical in North America – a major milestone that you don't want to miss making tracks for. The resort's big alpine bowls and myriad of ridges, offer everything the adventure skier dreams of. Rest up by staying on-mountain with ski-in and ski-out, so you will be ready to saddle up and ride this mountain.
Essential: Throw in a Patagonia Micro Puff, it's super light and warm. Heck, you are close to Banff, so being prepared for some cooler temps will make it easy to stay out longer and enjoy that big vertical.
Tool: Standing mountaintop, ready to drop in, you'll need Rossignol Super 7 HD Skis. Stand on the peak, point 'em and try to wrangle in that ear-to-ear grin, turn after turn.
Coast Mountains – Vancouver is the gateway of the Sea to Sky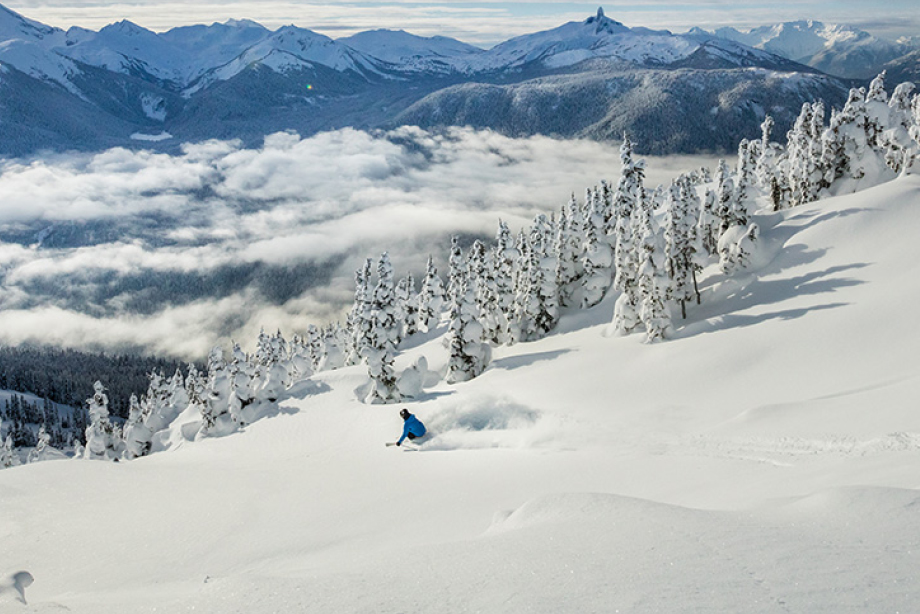 Whistler. Seeking bustling nightlife and big mountain cruising by day? Whistler Blackcomb has got you covered. Sprawling terrain that covers multiple mountains with runs for all abilities, you'll be introduced to Canada's biggest skiing experience and it's ready and waiting for you this winter.
Essential: Be ready for changes in the weather, Arc'teryx Alpha Jacket is remarkably good at protecting you from what Mother Nature delivers.
Tool: With so much terrain and many varieties of snow, try the Head Kore 105 ski for all-around. Or, go off piste, Rossignol Soul 7 would be the perfect sticks to strap on here.
Lastly, bring on the glow with these travel tips.
Travel lighter. You might want to leave your skis at home as each of these resorts have high-performance skis and snowboards that will meet your level of expertise.
Weather check. Remember to check the weather before you leave, as this can determine the fine tuning of what you may bring. Going to be a bit brisk (cold & dry)? You may want to layer with down instead of fleece. Storm snow? Your outer-layer is vital for protection, so make sure your jacket is right.
Feel vital. Don't forget sunscreen, hand-wamers and always remember to drink lots of water during your flight day and when you arrive in the mountains. Keep hydrated, it matters. Not only vital during your ski time but in preparation for any après activities you may partake in. 
 Easy on. Fly easy with the overhead bin friendly North Face Icebox Boot Bag, making room for not only ski boots but other essentials.
Vacation goodness. Hit the slopes, for that matter, take on the country's most famous ski resorts with ease with Air Canada Vacations. Packages can include flights, lift tickets and your choice of the best ski resorts.
---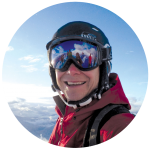 About Author:
Matt Mosteller @powdermatt
One year, while his friends were busy getting jobs and settling down, a young Matt Mosteller spent 63 days living in his car so he could ski every day. Now, 20 years later, Mosteller has settled down a bit, but he's still seeking outdoor adventure and his stories can be seen regularly in the Calgary Herald, Vancouver Sun, Explore Magazine and many others. His first book, described by The Calgary Herald as "a kind of handbook for living life to the fullest," The Adventurer's Guide to Living a Happy Life offers 63 daily meditations to help you broaden your horizons and achieve the 'goosebump' moments in life (sleeping in the car is optional). Mosteller is a crusader, constantly trying to find ways to fight childhood obesity, and a hybrid of corporate marketing know-how and freelance media