This year on March 8, Sporting Life joins the world in recognizing and celebrating the incredible achievements that women accomplish every day. Ahead of International Women's Day, we spoke with Dominique Showers, VP of Women's at Arc'teryx on breaking barriers in the industry and how the landscape of sport and performance has changed for women. Read how she trailblazed a career path filled with firsts, and who inspires her to continue this important work.
Sporting Life (SL): We are so excited to have the opportunity to speak to you Dominique! Can you tell us about how you began your career and the steps you took to become the current VP of Women's Arc'teryx?
Dominique Showers (DS): Firstly – thanks so much for having me. It's a pleasure to connect especially as my first job in high school was at Sporting Life, selling hard goods no less!
After studying at McGill, I started my career within the 'action sports' industry within an entry level marketing role, which moved me to the west coast – specifically to Whistler BC. We were a small team in the Canadian office and were managing athletes, events and the like for snowboard brands Forum, Special Blend, Foursquare, and also a skateboard brand called C1RCA. Despite the challenges women had at the time gaining momentum in their career, the parent company recognized hard work and I eventually moved up to become the first female Global Marketing Director in skateboarding. Not a small feat, as you can imagine.
You should know that I'm an entrepreneur at heart and have a hard time sitting still so I've always been lucky to have a few things on the go that drive my passion. While I was at C1RCA, I also partially owned and fully operated an independent skateboard and snowboard store in Whistler BC, named The Circle. While cutting my teeth in a larger organization, I was able to learn how to build a business that ran 364 days per year, overseeing finances, merchandising, buying, managing staff and was able to keep my ear to the ground on trends, new up-and-coming athletes in order to gain insights for my day to day life as a Marketing Director.
From a young age, I knew I always wanted to lead a business holistically. I wasn't focused on my gender as a barrier, I knew I was intelligent, driven and I needed to gain tenure in order to eventually get to my goal. I had spent years in my own personal business school understanding all areas of production, design, brand, finance, commercial.
So, when the opportunity arose to become GM of Arc'teryx Veilance, a collection within the larger brand, I raised the bar and stood up for the challenge. I became the second woman in a senior leadership role, in what was known internally and within the outdoor industry, a primarily male arena. My experience with this team is drastically different than any other to date. I am empowered and led with service, while I lead my team with a goal to elevate their own development, career paths, and to support their own future growth. Over a year ago I became the first VP of Women's at Arc'teryx – a first in the 30-year brand. This shouldn't be notable – but in the Outdoor Industry it is. The commitment that Arc'teryx and the Board has made to supporting our Women's business is a key to our future success and I lead the strategy and business plan mobilization to activate Brand, Product, Merch and our own channels to support the 5-year vision.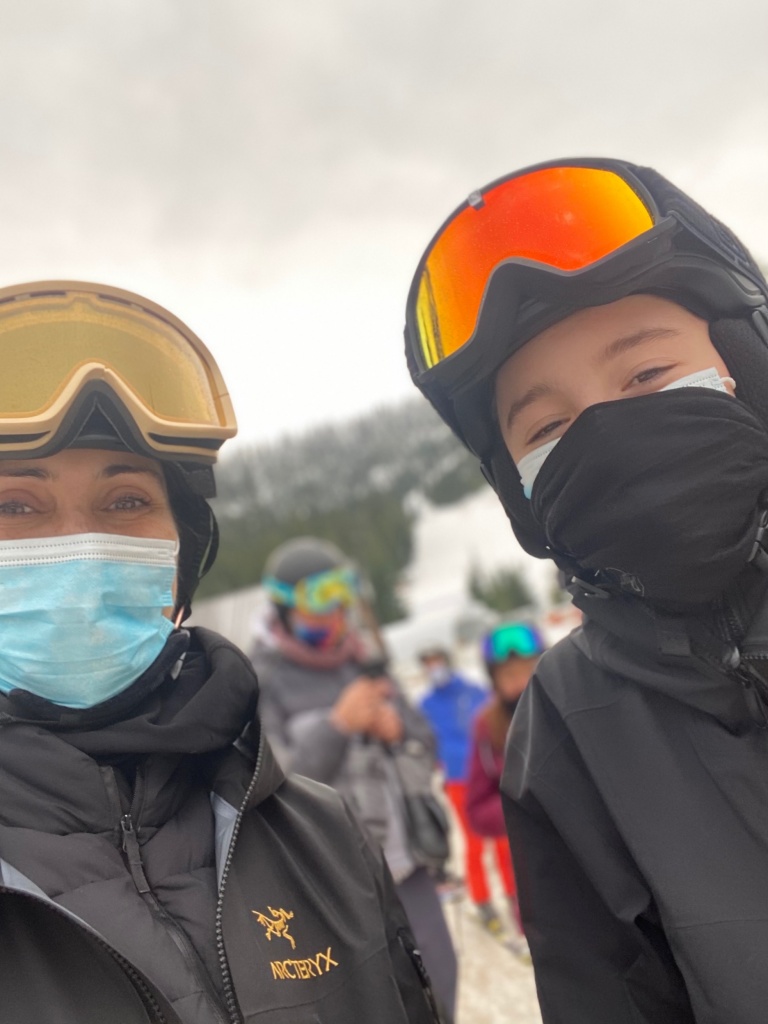 SL: What an incredible career path. With so many firsts that you forged along the way we can imagine that there were also quite a few challenges. What barriers have you faced, as a woman, in becoming successful in your field? How did you overcome them?
DS: Great question. I'm sure many of us can share stories of discrimination in the workplace unfortunately. Where do I start – we've all heard the stories. I've experienced every one of them. There's a reason why #MeToo was painful for all of us. The reality is I would be further along today in my career if I were a male – no one can argue that. Men are typically rewarded for their potential, while we have to prove our worth. There's a reason I worked so many hours in my life, and continue to be hard on myself.
It does help to have incredibly thick skin and to separate business as business, despite how hard that can be when you're passionate about your craft. It's essential to keep your mindset focused on the long-term vision and carve the path to achieve them.
I had to dig in and professionally develop myself in the last 20 years. I've worked with leaders who believe in "powering over" the team, versus leading with empowerment, and I knew that never felt right. I'm not motivated by fear. I am at my best when championed for my strengths and I had always wanted to channel that to my teams, despite the fact I might not be experiencing the same level of respect.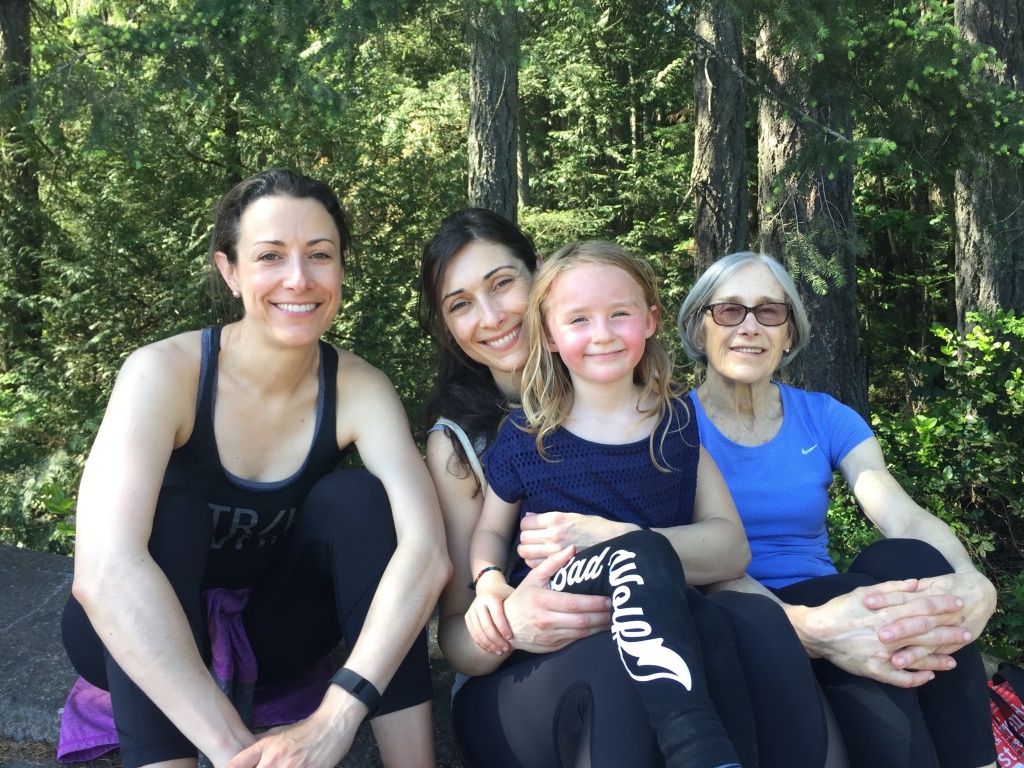 SL: We completely agree that being empowered to succeed makes all of the difference. How is Arc'teryx supporting women in the industry?
DS: Our industry still needs to do the work to be equal and inclusive. Let's be frank about that. It's definitely been built within an era of exclusivity by default. With that said, Arc'teryx is driven to provide opportunities that are equitable. The "boys club" mentality is a thing of the past. The last few years we have peeled back the layers of the industry's unconscious bias, and have been leading toward equity in our communities, athletes, ambassadors, our tone of voice, brand messaging, content, internal education for DEI, strengths-based training – you name it. The entire organization is committed to elevate the strengths of our people, and our future and current female identifying leaders are certainly a focus.
SL: On International Women's Day, what is the most important message you want to send out to young women thinking about their careers and their place in the sporting world?
DS: You have earned the right to be here. Firmly commit to that and move with confidence.
SL: What is your biggest achievement so far?
DS: Being here today.
SL: We are seriously inspired by you. How has the landscape of the sport and performance space changed for women over your time in the industry? What work is still to be done?
DS: There is still so much work to be done for women in sport. We have seen real strides in the last decade, primarily in traditional sport, that have created new role models for all of us. Look to Serena and Abby Wambach as phenomenal examples of women in leadership who have forged a path. The outdoor industry is the last bastion of the patriarchal spirit where the concept of true "inclusivity" is in the throes of being addressed as we speak. Within our own athletes I'm humbled by the exceptionalism of Alannah Yip, a climber and engineer who will see her first summer games in Tokyo this year. Our women's ski and snow team, Elena Hight, Michelle Parker, Lucy Sackbauer, Tatum Monod, to name a few, are tremendous powerhouses who will usher in a new generation of women. Society has created the imbalance between the genders, leaving us to battle with one another for "what's left over". Instead, it's up to us as women to play a new game and leave the patriarchal glass ceiling concept behind.
SL: That is an incredible group of women! We love to see women empowering each other and lifting each other up. Who inspires you to keep breaking industry barriers?
DS: Gen Z. It's your turn.