Canadian race car driver James Hinchcliffe has truly become a force to reckon with in the world of motorized sports since his professional debut in 2003. With a lifetime of experience in both karting and open-wheel racing, he is currently the #27 IndyCar driver for the Andretti Autosport team after acquiring the position from Danica Patrick just over two years ago. Thanks to his infectious personality (his website is playfully titled "Hinchtown", where he has dubbed himself mayor); James is arguably the most popular driver in the IZOD IndyCar Series. His successes on and off the track thus far, including being voted the 2012 "Favourite Driver of the Year" by fans, prove that Hinchcliffe is just getting started.
Going to be dressed to impress this season compliments of @spyderantidote new line #SpyderGT http://t.co/12THMw4FPD

— James Hinchcliffe (@Hinchtown) May 8, 2014
---
Earlier this year, premium ski and active lifestyle company Spyder chose James to be the face of their new GT collection. While their headquarters are appropriately based in Colorado, it's no surprise that Oakville-born Hinchcliffe was selected to represent the brand whose history began right here in Canada. Spyder was founded in 1978 by David Jacobs, a prominent member, coach and program administrator for the Canadian National Ski Team.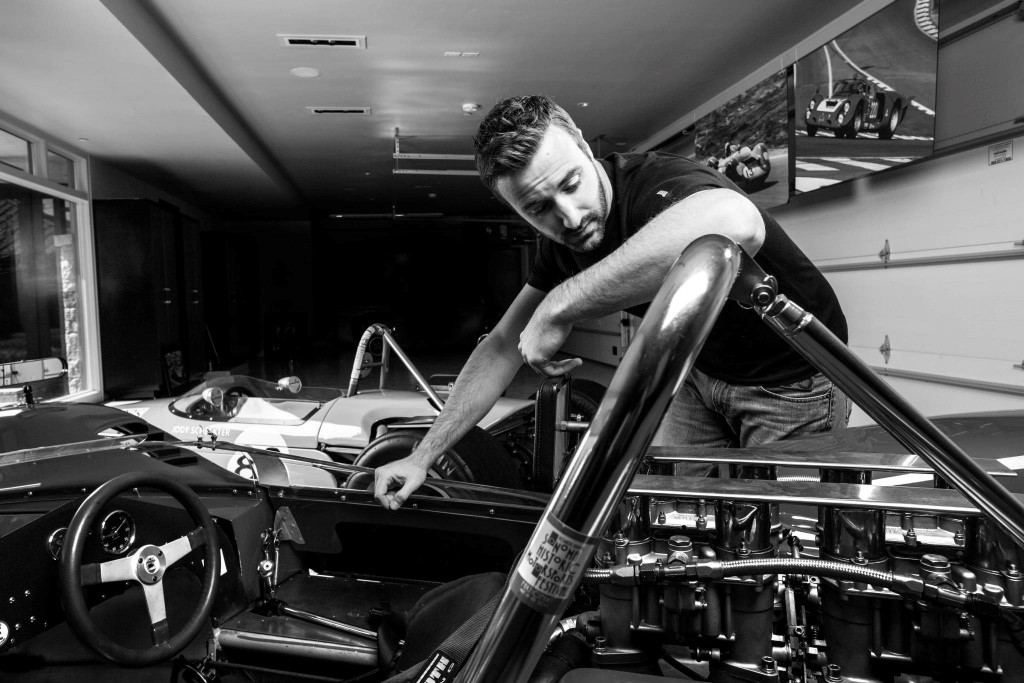 (Images courtesy of Facebook)
Born in Montreal, David Jacobs' passion for the sport fueled his idea to create race sweaters and other products that would be better for professional skiers. His love for racing and sports cars also played a role in the creation of the company, influencing Jacobs to choose "Spyder" as an ode to the Ferrari car by the same name. Today, Spyder has grown to become the largest brand for specialty ski wear globally and is the official supplier for a number of national ski teams, including the United States since 1989.
---
'This car is stupid fast'.Best of luck at the Indy 500 @Hinchtown ! @IMS @GMGRacing @hondaproracing @FollowAndretti pic.twitter.com/A468FwXkcw

— Spyder Active Sports (@spyderactive) May 22, 2014
"Modern styling that conjures speed, progression, and experience. Materials that perform. Simplified garment selection. And an aced first impression anywhere in the world."
                                                                                                                               The GT collection is made up of active wear apparel that is designed to enable the best performance and the fastest speed possible. Inspired by Spyder's rich heritage of developing high-quality performance apparel – the collection includes everything from classic cargo shorts to down jackets that feature the brand's own Spylon+™ DWR, water-repellent fabric technology. Select styles for men will be available at Sporting Life starting Fall 2014.