Snowshoeing is one of the most popular winter activities in Canada and for good reason — it is great for people of all ability levels, isn't too costly to get started and it's a whole lot of fun! Plus, because it's similar to walking, you'll improve your cardio and give the lower half of your body a good workout. Sounds pretty great, right? There are so many breathtaking trails to choose from, so grab your snowshoes and keep reading to see our breakdown of the top 8 snowshoes trails across Canada.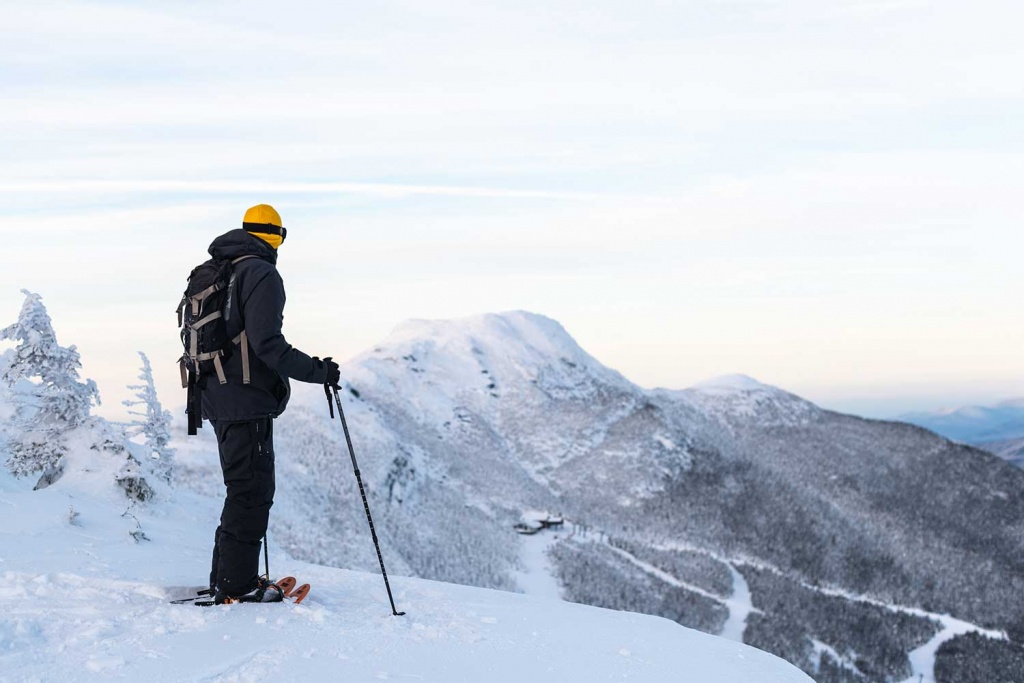 Grouse Mountain's Blue Grouse Loop (Vancouver)
If you're new to snowshoeing, The Blue Grouse Loop is a great trail to start off with because it's completely flat. It's also very scenic with tons of tall, snow-covered trees. The trail is a 1.5 km loop with 20 m of elevation gain and it should take you about 30-45 minutes to complete.
Great for: Beginners and families with young children.
Elfin Lakes Winter Trial (Vancouver)
The 22 km trail to Elfin Lakes is a moderate, steady uphill climb with gorgeous views at the top. You'll gain about 700 m in elevation over 7 to 10 hours (3.5-5 hours each way), so you'll want to bring layers, lunch and some good company.
Great for: Those looking for a full day or overnight stay in the Elfin Lakes Hut.
Fish Creek Provincial Park (Calgary)
Want to get moving without leaving the city? Head to Fish Creek Provincial Park to find a variety of trails, including those with steep ascents and descents, and others that are more simple for beginners and families.
Great for: If you're short on time or want to test out some new gear.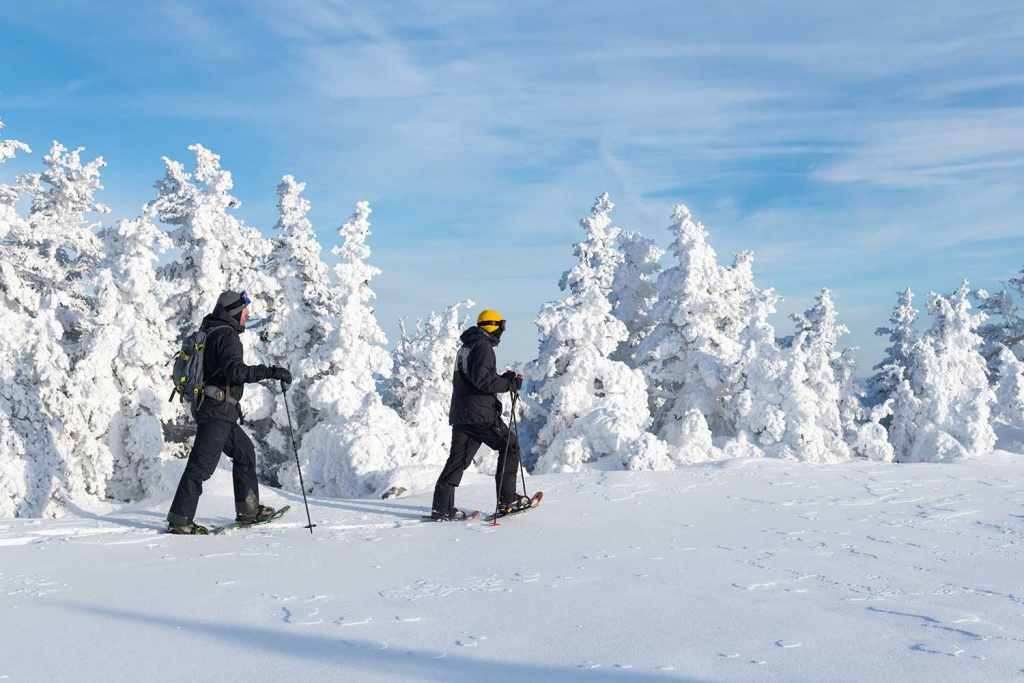 Snowshoe Hare Loop (Calgary)
Snowshoe Hare Loop is a winding trail that was originally a dedicated snowshoe trail in West Bragg Creek, but is now open to other activities. It's a total of 5.4 km long and will take you about 2 hours to complete with 173 m of elevation gain.
Great for: If you're looking for a balance of dense forest and open meadows.
Mount Royal Park (Montreal)
The lively Mount Royal Park is one of the best-known parks in Montreal. You'll find 3 km of trails, and easy access to gear rentals, bathrooms, and snacks so you can spend the full day outside wandering around — all in one central location.
Great for: Families and those using public transit.
The Marsh Trail – Le Marais (Montreal)
Looking to really get your blood pumping? Head to The Marsh Trail where you can rent some snowshoes and conquer the beautiful, yet challenging, trail. The 14 km trek should take you about 4 hours to complete.
Great for: Those who want to do something different by having an evening snowshoe outing with the assistance of a naturalist park warden.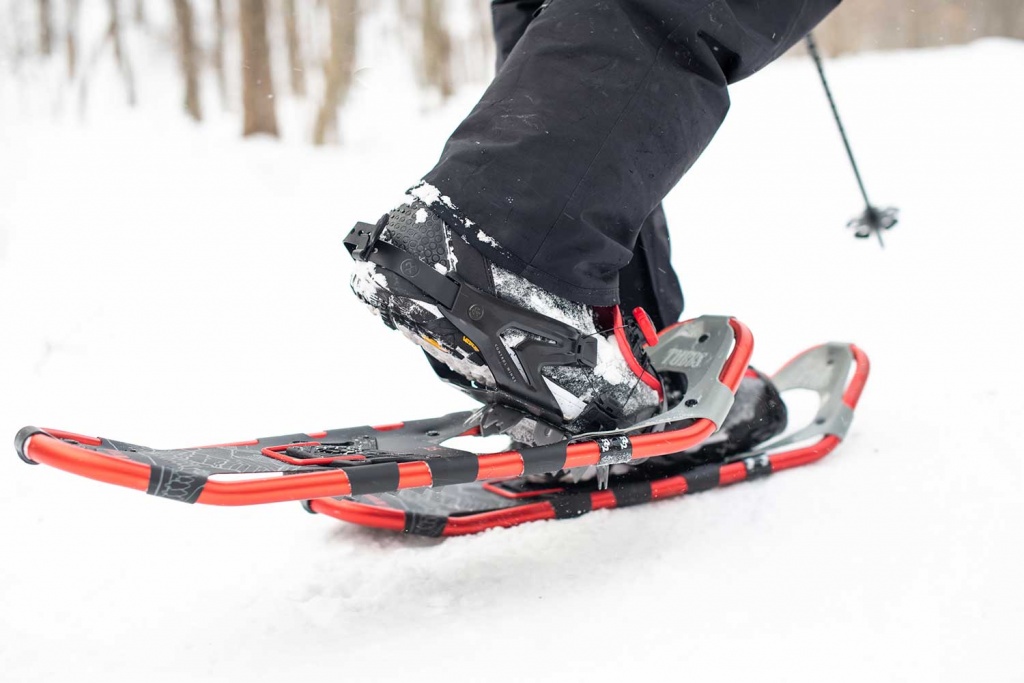 Coronation and Batter Park (Downtown Toronto)
Coronation and Battery Park Trail will make you forget that you're still in the city. The 2 km trail, which runs along Lake Ontario, offers spectacular views and is covered by rings of maple trees. You'll also have access to parking, bathrooms and designated rest areas.
Great for: Families and staycation adventures.
Christie Lake Conservation Area (GTA)
Ready to explore one of the best-kept snowshoe trails for beginners in the Greater Toronto Area? Head to the Christie Lake Conservation Area where you'll find easy trails that meander in and out of forests. Before you know it, a whole day will have passed!
Great for: Beginners looking for trails with clear signage and directions.
Whether you're a beginner or a seasoned pro, there's a trail out there that you'll love!