Are you looking to up your tennis game this summer? Improve your skills and track the way you play with the new Babolat Play Pure Drive connected racquet. This revolutionary piece of equipment features innovative technology that allows users to analyze and track the progression of their game by synching their racquet to a smartphone, tablet, or computer. Rafael Nadal and Li Na trust Babolat to keep them at the top of their games and this racquet will equip you with the info you need to learn to play like the pros.
Same as the Original?
The Babolat Play Pure Drive racquet looks like a regular racquet on the outside. However, sensors integrated into the handle allow players to have access to a lot of information: power, impact locator, type and number of strokes (forehand, backhand, serve, overhead smash),…
---
The Technology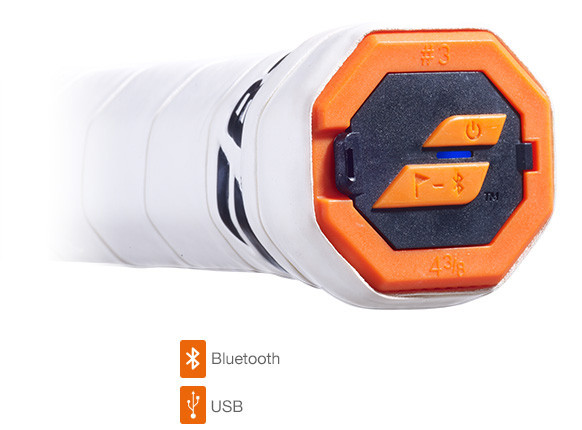 Bluetooth & USB: Babolat's challenge has been to integrate sensors in the handle of the racquet without changing the playability or the feel of the racquet. The design seamlessly integrates 2 buttons and a USB port inside the butt cap without changing the performance of the racquet.
Pulse: The Pulse is a dynamic interface that changes according to the Power, Technique and Endurance of your game. "Pulse" changes according to your game improvement and motivates you to play more. The technology measures how strong you hit the ball, consistency of each type of shot, and the total energy you use during each session.
Battery Life: The high performance battery allows 6 hours of playing time with a memory capacity of 150 hours of tennis game.
Tags Session: The Tag allows you to divide your game session into sequences.  By pressing the tag button on your racquet's butt cap, you can review your match set by set.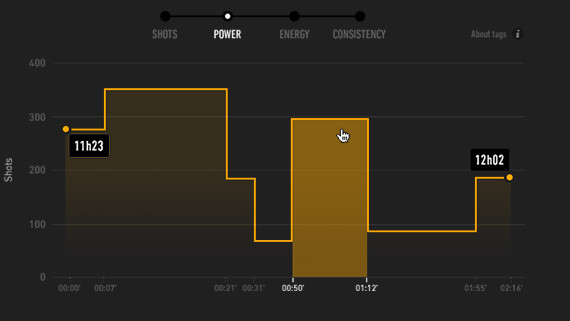 How does it work? To split a playing session (1st set, 2nd set…), you have to press the Tag/Bluetooth button quickly (less than 1 second), a red light turns on for 1.5 seconds.

Impact Locator: The Impact Locator analyzes each ball impact, determining the location of the ball on the string bed. This helps to measure your consistency.

---
App/Software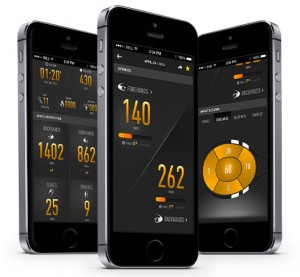 By pairing your Play racquet to your smartphone, data can be transferred through Bluetooth. Your statistics can then be synchronized to your Babolat Play account which allows for up to 150 hours of play time storage, while the racquet itself holds a battery life of about 6 hours. The Community feature of the app lets you view and compare statistics with other users from around the world!
---
Videos & Tutorials

6 Key FeaturesConnect your iPhoneConnect your AndroidConnect your PC/MAC
---
Community & Leader-boards:
Challenge your community and see where you stand in the global ranking and by category. Get a look into the profile and level of your friends, of Babolat Pro players and of everyone else using Babolat Play.
Click here to login to the Babolat community page.