After months of anticipation and staring longingly at your gear in the garage, ski hills are opening up in Ontario. Winter lovers everywhere rejoice! If you're anything like us, we'll be making up for lost time pronto and hitting the slopes as soon as we can.
But like most activities during this unprecedented year, this ski season looks a little bit different. It may feel a bit unclear as to what this means for your local hill and how it will affect you and if so, don't worry you're not alone. While each resort will be working with their local public health unit to determine what rules and regulations are required to keep hill-goers safe, Sporting Life is here to break down what you need to know as the hills reopen.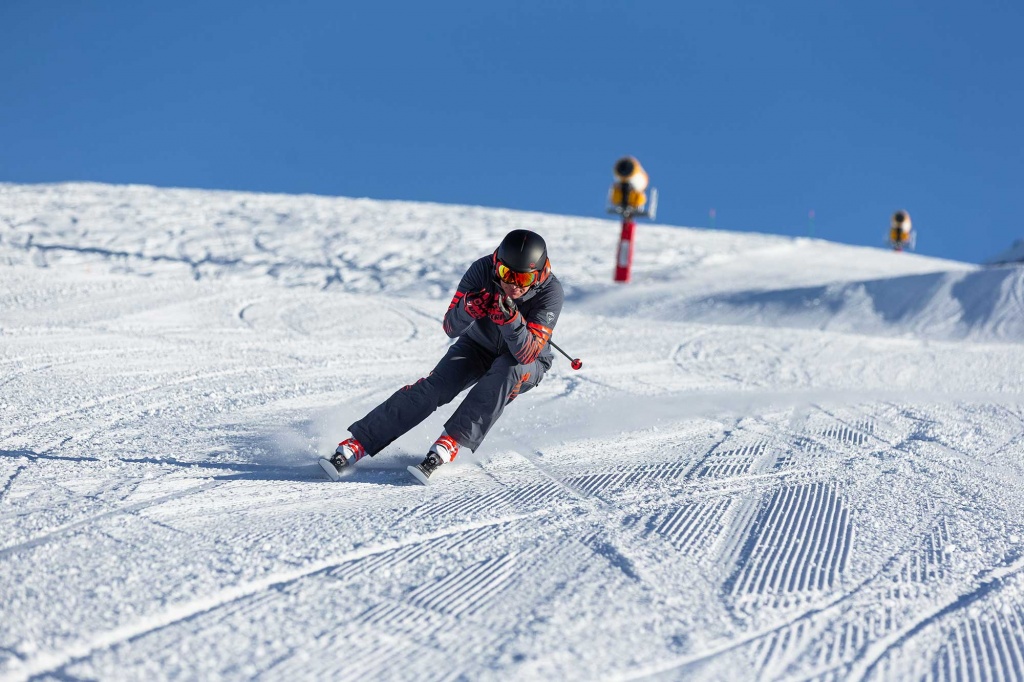 Lift Tickets
One of the biggest changes you'll need to be aware of before you're able to hit the hills is that unless you have a seasons pass or membership to a local resort you will need to buy a lift ticket online in advance of arriving at the hill. Tickets are expected to sell out quickly so be sure to plan your trips and purchase tickets ahead of time.
PPE
You've made it to the hill! Now what? In accordance to safety plans created by Canadian Ski Council and Ontario Ski Resorts Association, guests will be required to wear masks or face coverings that cover their mouth, nose and chin on all chair lifts (including surface lifts).

Capacity
You might notice that the runs are a lot emptier than you're used to seeing. It's expected that resorts are to begin at 40-60% capacity to ensure public safety and proper social distancing is possible. There will be limited access to indoor facilities where physical distancing will be strictly enforced. In light of this outdoor warming centers will be available for when your legs need a quick break.

Have your passes ready? Make sure your gear is as ready to perform as you are. Sporting Life's expert ski services are here to get your gear is serviced and tuned. With state of the art Wintersteiger equipment, our stores are here to help you perform your best and make the most out of every moment on the hills. In locations where retailers are closed, call your local store to book any gear services/tuning and arrange drop off and pickup curbside.