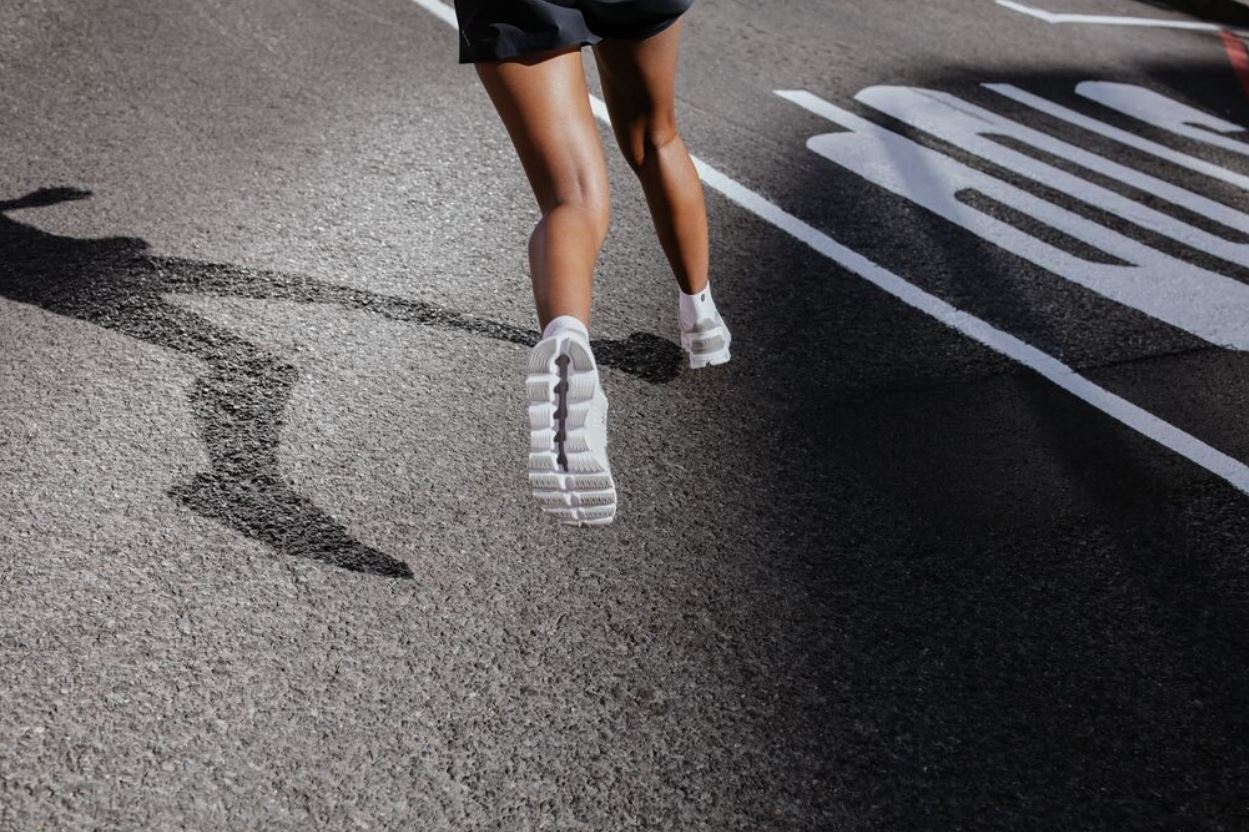 It's a big year for running! As more people venture out and try new things, running has become a huge part of many Canadians' everyday life and fitness journeys. If you've gained a new passion for running, finding the right pair of shoes to take your run routine to the next level is equally important. On running shoes are meant to be light, fast and fully cushioned, which helps us take on training and racing in complete comfort.
On running shoes were developed to give runners the perfect running sensation of a cushioned landing and a firm take-off. And, Cloudflow is a continuation of the legacy On has built with runners. Cloudflow makes every stride feel spring-like giving you maximum comfort. with elite-level technology that could be accessible to any runner. CloudTec® in ultralight, combined with Helion™superfoam, offers a fast feeling with fully cushioned road protection and a mesh upper that gives you a secure fit.
To tell us more about how Cloudflow changed their run routine, three of On's Ambassadors shared their experience with us.
Darren Thornton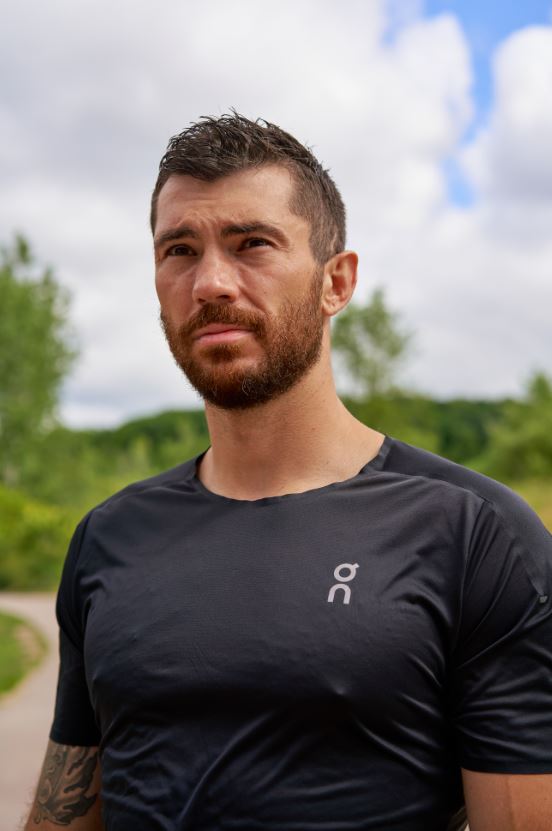 The Cloudflow is the best looking in the running collection in my opinion. It is also capable of tackling a variety of distances and speeds.
The Cloudflow has been my favourite shoe since I found them about 5 years ago. The latest edition has created a lighter feeling upper which feels soft and flexible on the foot. The 6mm drop is perfect for creating a more natural running experience and the new aesthetics look awesome! Each stride is light, fast and I feel connected to the road as I stride through my runs.
Each time I get a new pair of Cloudflows they are ready to go straight out of the box. Slip them on, lace them up and the endorphins start getting jazzed up straight away. The versatility of the Cloudflow has served me well in fast runs on the track, helped me to 5km & 10km PRs and pulled me through an ultra I recently ran. This shoe can do it all but I love to slip them on and run fast for an hour building speed as I get warmed up. It's like floating. You have the impact absorption from the CloudTec® technology but each individual cloud rolls with your foot to enable you to feel the road and get maximum benefit from each stride. I can always feel how my foot is landing which I really like so I can focus on my form.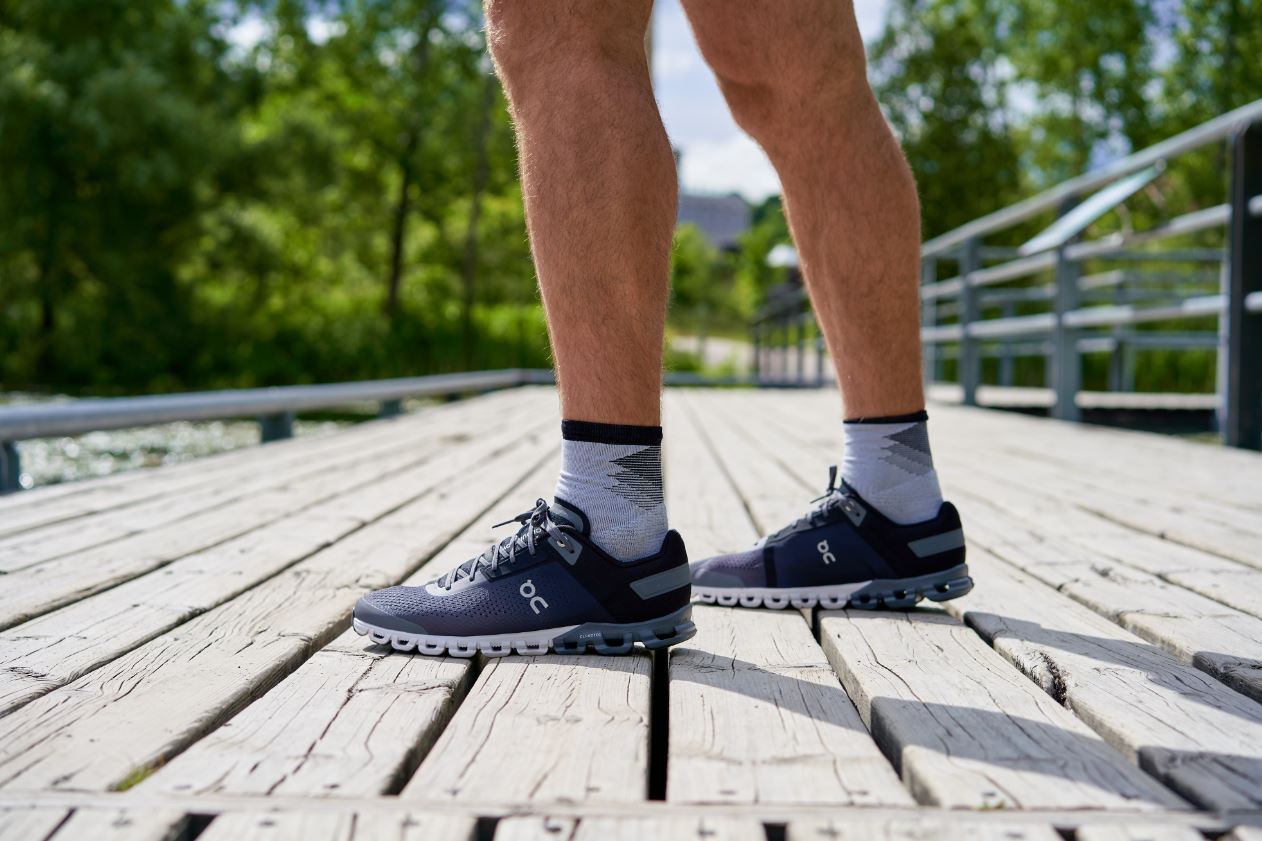 I like the 6mm drop, which allows me to run more naturally and feel the road as I run. I like to feel connected and also not have a shoe that is too heavy. The Cloudflow is one of the lighter models in the On collection too.
I typically like to run faster intervals or 10km efforts. The last two years I have been chasing down the goal of the Ironman which has had me run a marathon and an Ultra. The unknown in the long distances has me craving for more. As a larger strength athlete it has been interesting to prepare for these longer efforts.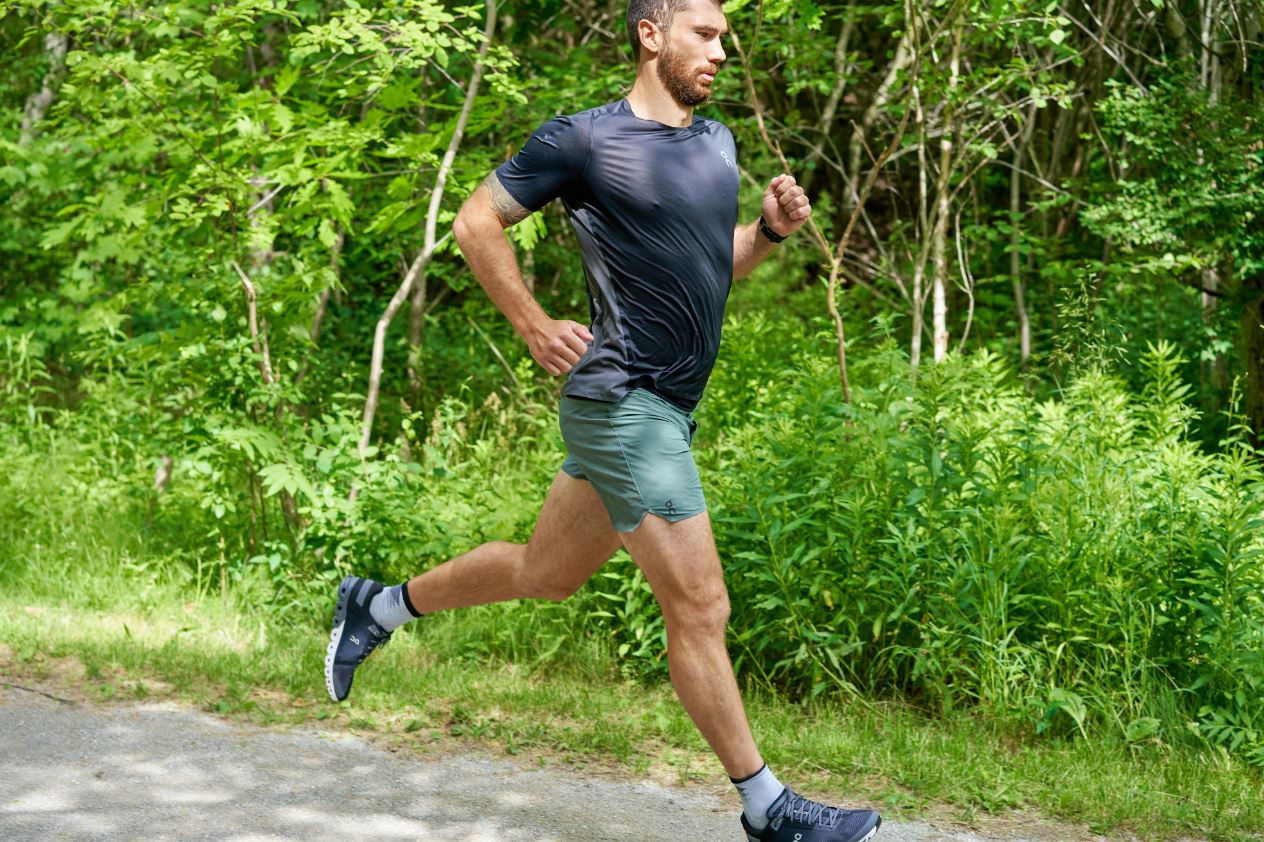 Vanessa Fraser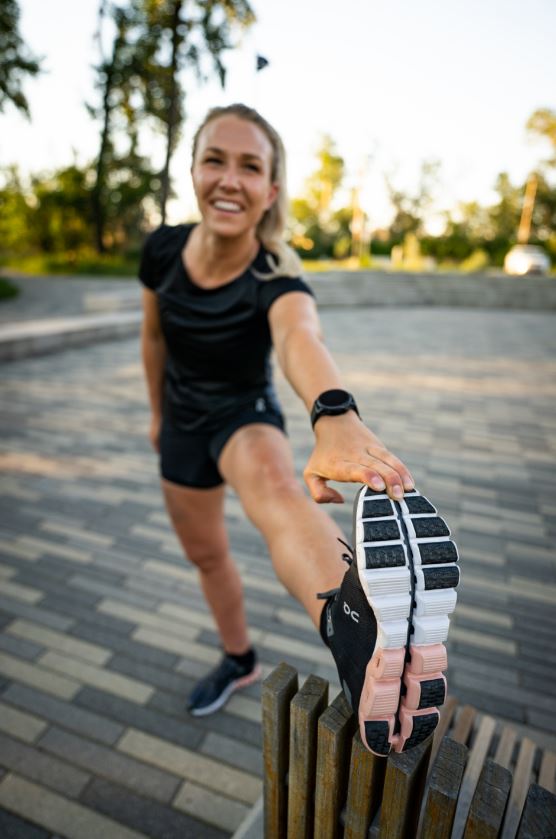 CloudTec® is absolutely the differentiator with Cloudflow. Everything that has gone into the engineering of this shoe has built it for speed. The breathable upper provides comfort, the speedboard for quick take-offs and the minimal weight for speed.
What I love about the Cloudflow is that they feel weightless while still giving me enough support and cushioning for my knees through the CloudTec®. I've always loved running in the flows, but the new design is even more responsive, flexible and cushioned. I feel fast, strong and stable.
I love Cloudflow for speed runs. The Speedboard provides a quick take off and the weightless material of the helion not only provides a soft landing but greater speed. Makes sense that this shoe is called the Cloudflow as they really do allow me to get into an easy flow state run. Beyond the obviousCloudTec®, I love the flexible and comfortable upper as they stretch perfectly to form around my feet. The materials are extremely breathable and expand with my feet on those longer or warmer run days. I also really enjoy the addition of the elastic loop to tuck the laces in so they aren't coming undone or bouncing around.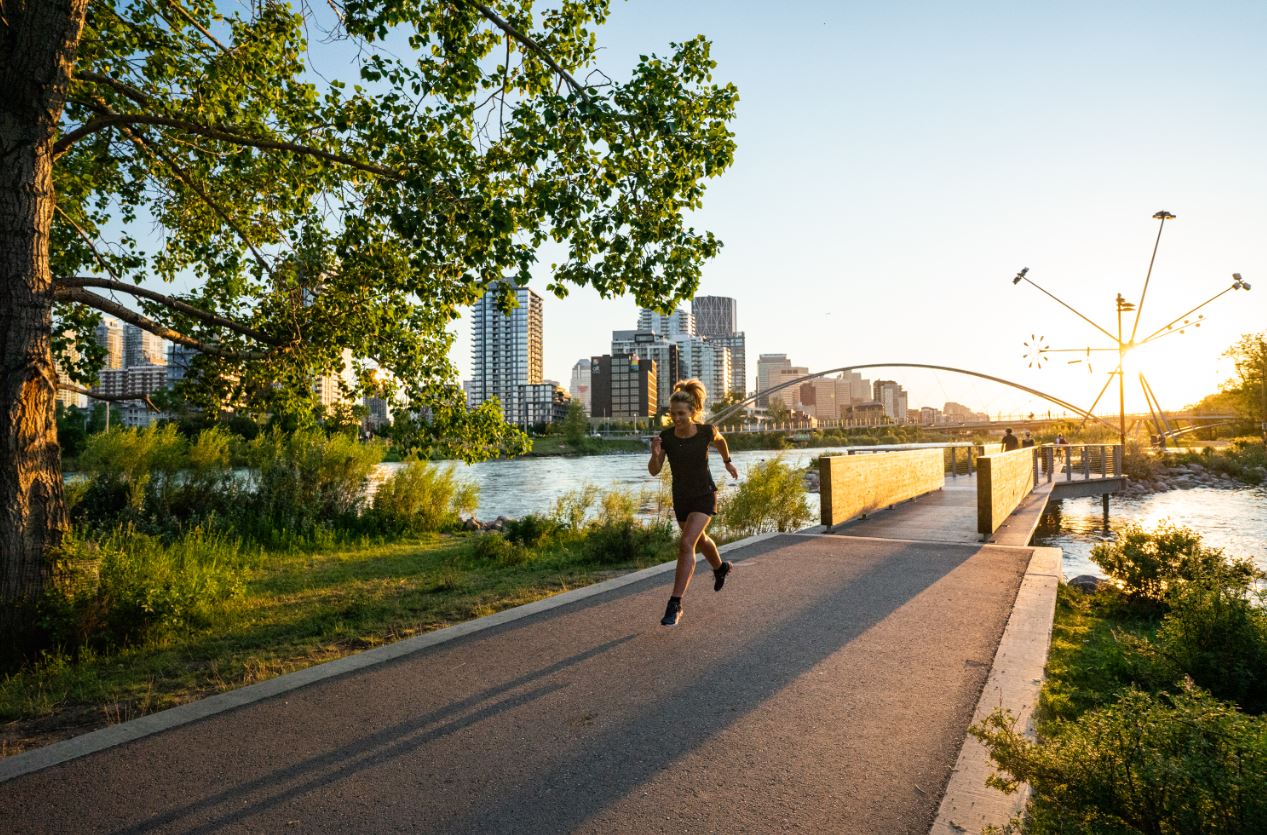 In suffering from knee issues most of my life, the CloudTec® technology has changed my ability to run as it provides the cushioning needed to support my knees allowing me to run more often and longer distances without any pain, which I haven't always been able to do.
For me, the type of runner I am really depends on the day. I love to set goals for myself, whether it be the amount of kilometres I run in a month, a new personal pace record or training for a race, but I also just love to run for exercise and escape. My favorite runs are early morning when no one is really out yet except the dedicated runners and the birds. There's just something special about rising with the sun. It really sets my day up with that accomplishment of a good run first thing! I run because I can, which I haven't always been able to say as I've experienced knee issues most of my life. Now post-surgery, I'm happy to just be able to run and am grateful for my health and ability to do so! Any run is a good run in my books.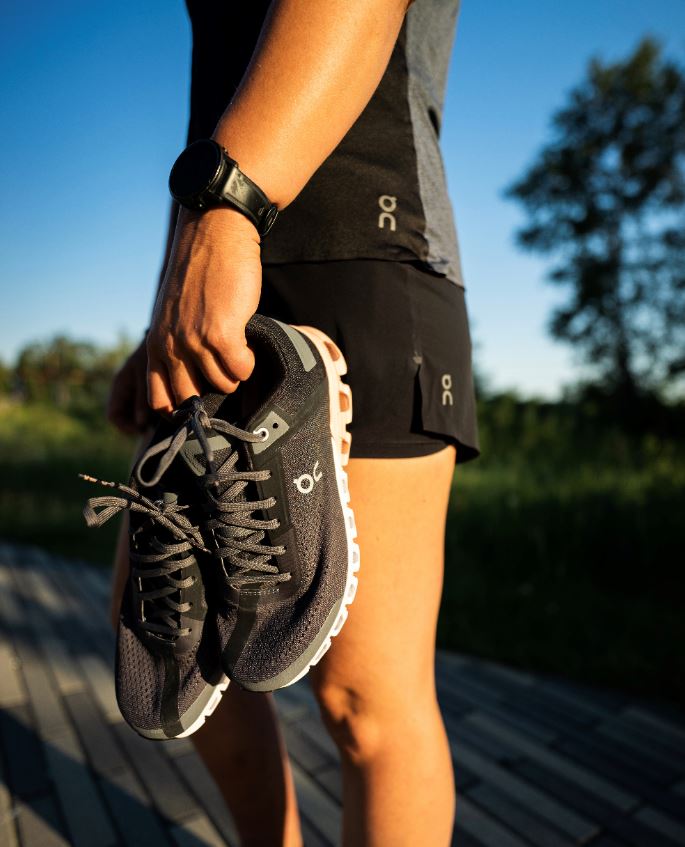 Murielle Aglot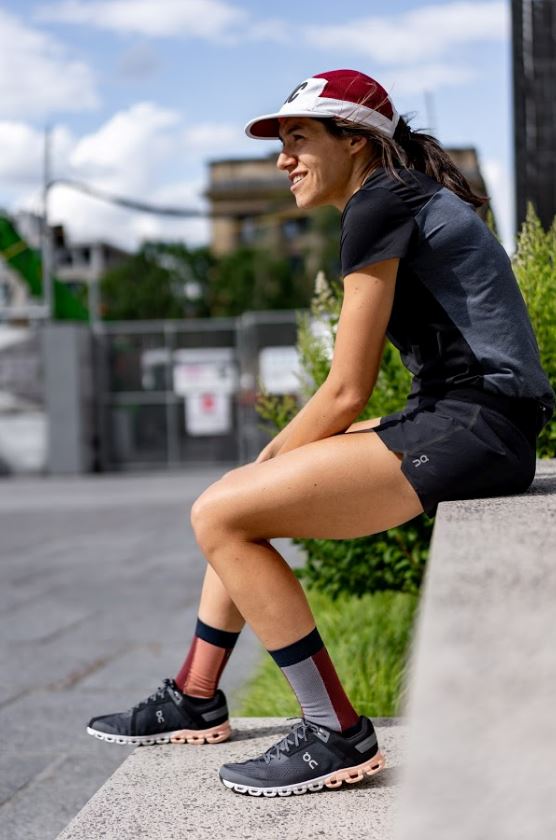 The differentiator? Its versatility. If I had to choose one shoe that can handle pretty much any type of run or training, it would be the Cloudflow. It's lightweight, comfortable, fast, cushioned…it's anything you need really! I can't recommend it enough.
The new Cloudflow is responsive and fast for interval sessions, while also offering a smooth and comfortable ride for longer runs thanks to the Helion midsole. The energy return is great, which means that when you start running, it just "flows" and the shoe basically does the work for you. The landings feel soft and secure and the take-off feels super explosive.CloudTec® feels much more stable and efficient than what I was used to, probably because the Clouds can absorb both vertical and horizontal impact. Overall, I feel more protected and supported, but not at all in a restrictive way. CloudTec® feels like it's adapting to your own running pattern and motion and guiding you through.
I'm a middle-distance runner. I race mostly 1500 m on the track, 5K road races, and I run cross-country as well in university, so my training is very diverse in terms of speed, distance and terrain. With just the right amount of cushioning and responsiveness, the Cloudflow is great for anything from 3K pace intervals to long runs. It's absolutely AMAZING for tempo training and it's also a great shoe for all sorts of terrain – road, track or urban trails.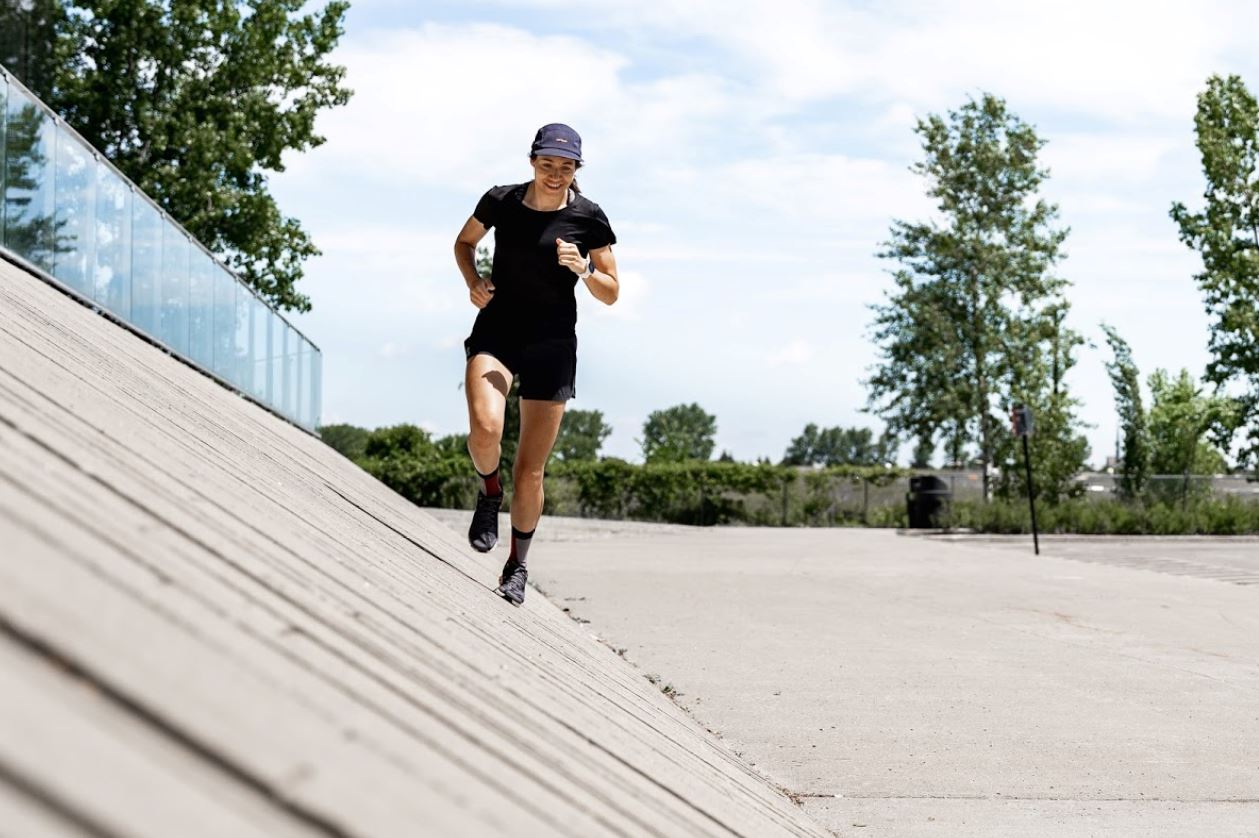 The shoe is just an amazing all-rounder! I can't really say there's one feature in particular that stands out. However, there have been new features and improvements to the previous version.I really like the more secure fit in the heel, the streamlined look and lighter upper and the fact that the outsole seems more durable. The laces are also a little thicker to avoid them being tangled.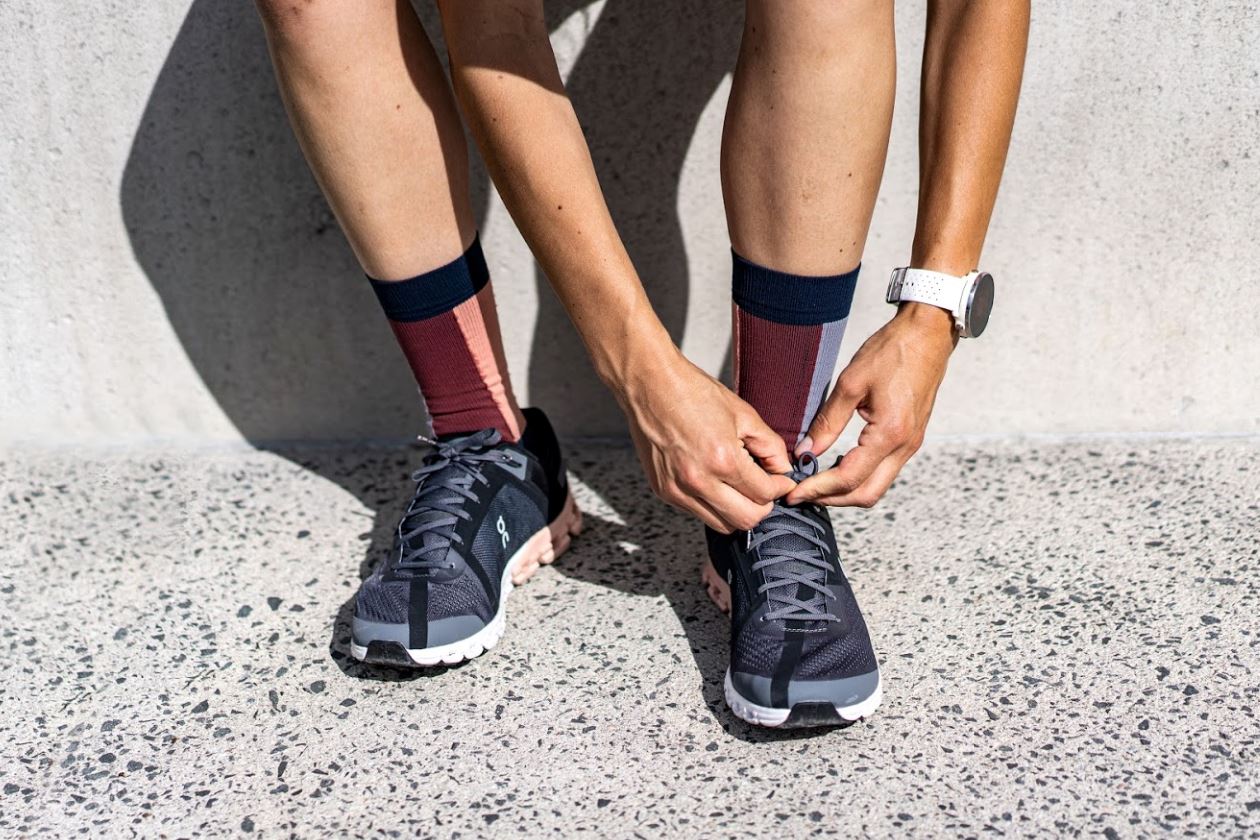 Ready to refresh your run routine with a pair of On Cloudflow shoes? Shop the Cloudflow collection here.