Article by guest blogger Powder Matt.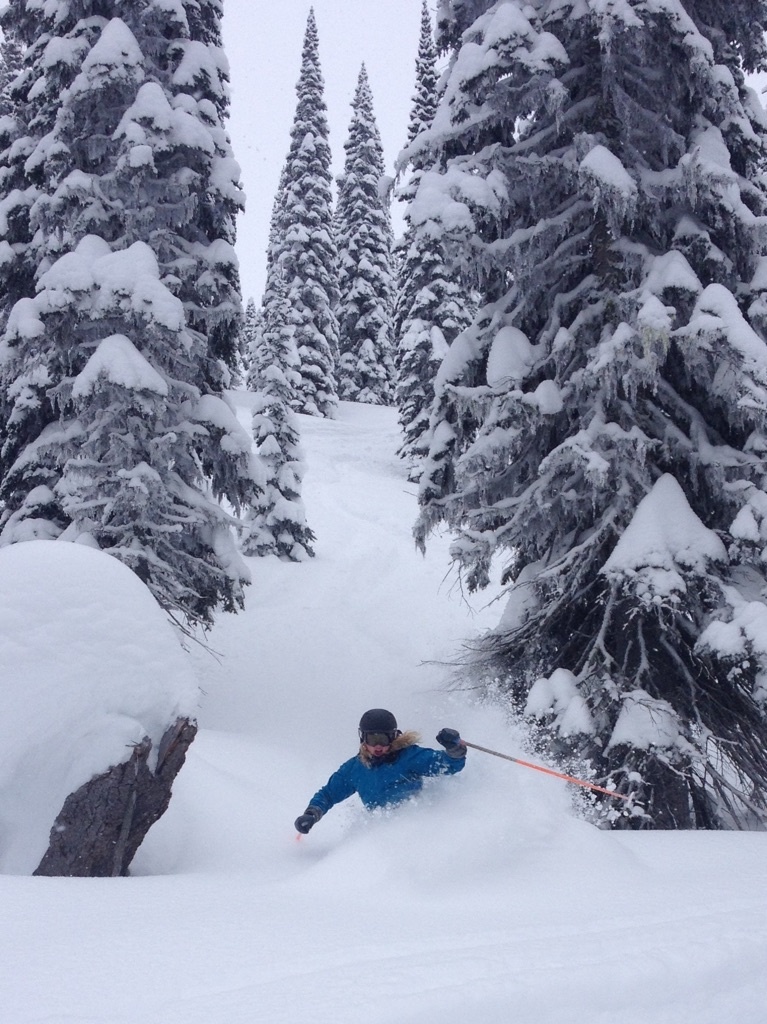 Treat Yourself
Not surprising is the fact that more than 70% of what we do is motivated by rewards. But it is not just that bonanza goal of getting a bigger home or new car, as these benefits are less regular. What really provides your inner fire the fuel it needs to charge is positive weekly or monthly treats. Not only do you reap the goodness of having something to look forward to, but the benefit of the recharge or adventure is super awesome for you.
Make Powder your pleasure this month! Forge new friendships, play in a big-mountain playground, fly into Calgary International, or head out on a road-trip to British Columbia that will provide that beneficial disconnect you need and flavor your face with powder, at one of these famed pleasers. Now let's get on with our Sporting Life.
British Columbia is Calling!
Golden Plate.
Kicking Horse Mountain Resort, only 6 feet shorter than Jackson Hole, a rugged place, earn your badge of courage here, challenge yourself to champagne powder in one of the over 80 chutes, enjoying North America's fourth biggest vertical.
Chatter Creek, one of North America's largest cat skiing operations, a vast area, imagine you and only 36 friends on close to 60,000 acres of your own private powder playground.
Purcell Heli Skiing, offers you the triple threat, enjoy deep and dry Purcell powder, with some of the most experienced guides in the heli skiing industry and a vast terrain spread across a region famous for snow. There is a reason this is where heli skiing was started.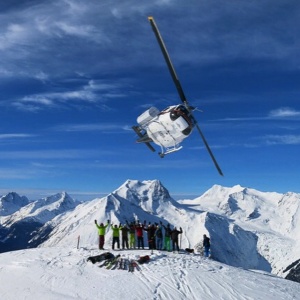 Fernie Flavour.
Get to know Fernie Alpine Resort, the leader in the Canadian Rockies. Bigger than its Banff cousins, Fernie offers more runs to enjoy, deeper snow to play in and more vertical for thigh burning fun. Plus enjoy that ski in and ski out lodging which makes any ski vacation sweeter.
Fernie Wilderness Adventures, cool vibes, and down right deep snow, make this the best value in cat skiing in Canada. Professional guides will get you some deep fun and you'll make friends for life inside the cab sharing tales of deep turns. Stay in four star Lizard Creek Lodge, enjoy some days skiing Fernie Alpine Resort in preparation for your deep turns with Fernie Wilderness Adventures.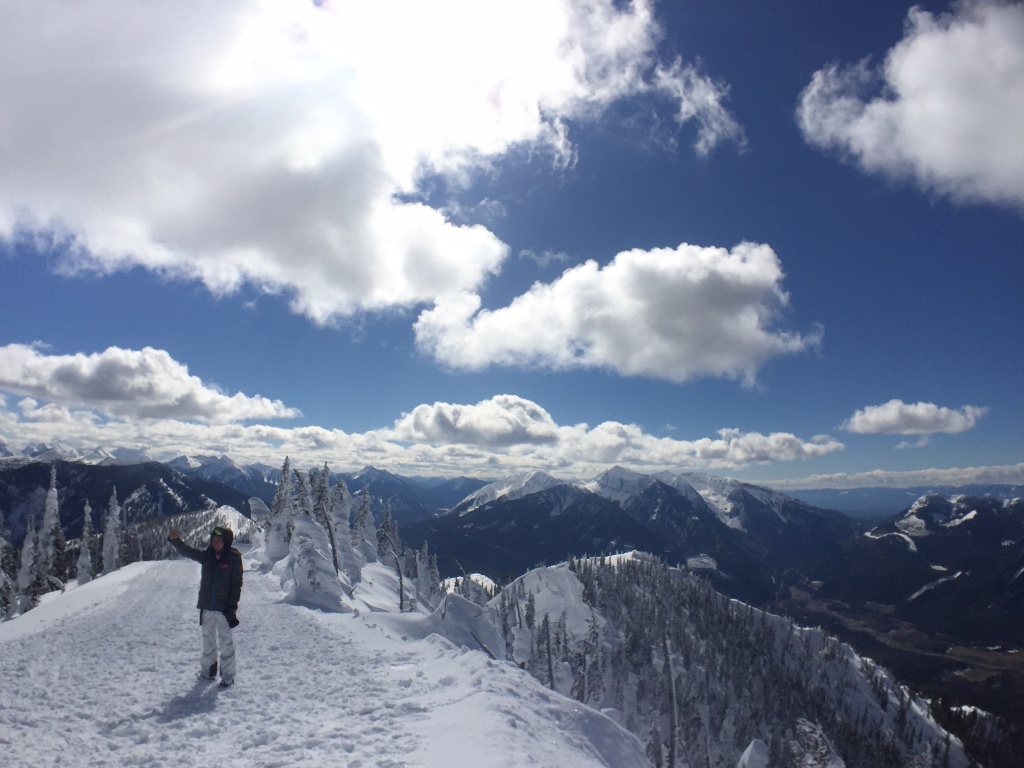 Powder tips for making the most of your week in the Rockies.
You Eastern skiers have got this one.
Just like skiing hard-pack or running a GS course, you have to have a balanced stance on your skis. Feel the front of your boot, specifically pressure on your shins vs your calf. Don't get in the back seat, sitting back, you'll spend more time digging out than enjoying the bliss of floating run after run.
Yoga and Powder Have Flow
Movement or flow is vital to keeping the skis moving in deep snow. Get some speed and keep the momentum moving forward and you are good to go.
Ski Size Matters
The ski pros at Sporting Life can assist here. Fat or wide skis, will not only make it easier to enjoy your powder turns but they also conserve energy, so you can enjoy more vertical.
Don't Fight
Let the gear work for you. You got this, let the skis move, remember that flow is key and a bit of speed, you'll be making famous powder eights in the snow in no time!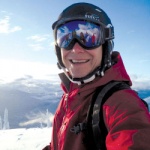 Powder Matt is hooked on Powder! Skiing has been part of his life for 40yrs! From ski racing to backcountry touring there is not a part of skiing that he does not like- in fact he will often say that spending a day in the mountains 'Life is good when you do what you enjoy' or refer you to his motto Eat.Sleep.Ski . He has been working in the Ski Resort business for over 20 years. He is the Senior Vice President, Resort Experience, at Resorts of the Canadian Rockies. He looks forward to your comments. Make it a Powder Day! www.powdermatt.com