For 10 years, The Enbridge Ride to Conquer Cancer has raised money for incredible causes devoted to ending cancer. This decade has seen breakthroughs in cancer research and saved countless lives – the 2017 ride serves as a celebration for all of those successes! Join thousands of other Canadians – and the Sporting Life community, if you're riding in Ontario or Alberta – and ride towards the common goal of conquering cancer in our lifetime. Register for the Ride to Conquer Cancer here.
Sporting Life is proud to sponsor both the Ontario and Alberta RTCC. We are also proud to have all of the essentials you need for this two day, 200+ km ride; it is crucial to have the right bike and the right gear to keep you riding strong all weekend!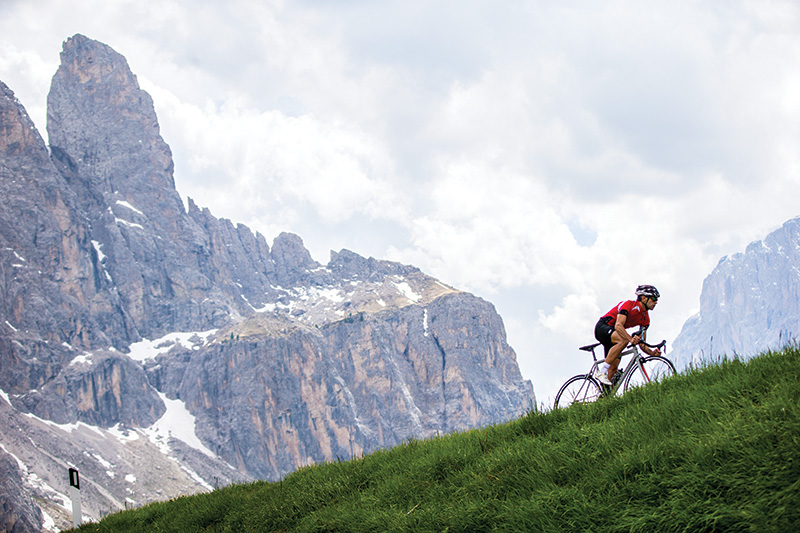 When selecting your ride, pick the road bike with the right features for you. We delve further into the hottest bikes for 2017 here – there is so much to consider when choosing the perfect bike! The Giant Contend SL1's disc-brake integration means confident braking in variable road and weather conditions, making it an ideal choice for a Canadian road race. The Specialized Roubaix Elite allows you to ride longer and ride fresher – its disc brakes offer greater consistency and control, perfect for a weekend of hard riding. The Cannondale Synapse Disc 105 offers comfort, performance, and versatility, making it the ideal ride for a long race. The Cannondale CAAD12 105 is the ultimate performance bike – it is not just the finest alloy racing bike ever made, it is the only choice for those who know bikes!
Proper cyclewear will be your best friend during the RTCC. As you ride strong towards that well-deserved finish line, your apparel needs to be there to support you. Moisture wicking, highly breathable fabrics will keep sweat away from your skin as you charge towards your goal, and a high quality bib short will maximize comfort on a long day's ride.
When it comes to bike accessories, there are a few things that you can't forget when heading into race weekend!
Helmet: As always, a helmet is a must – especially when you are riding amongst thousands of other riders! Keep your head protected with the right helmet (MIPS is recommended!)
Cycle Shoes: The right shoes are also important for the RTCC. You need something supportive and resilient while also being flexible and lightweight. Your energy should be put into your pedals, not into foot pain or discomfort!
Bike Light: For a weekend ride, you will also want to look into a light for your bike. With early morning start times and unpredictable weather conditions, a lightweight and water resistant light will ensure you are visible at all points of your ride.