Why a road trip with a full serving of snowflakes is good for you
Article by guest blogger Powder Matt.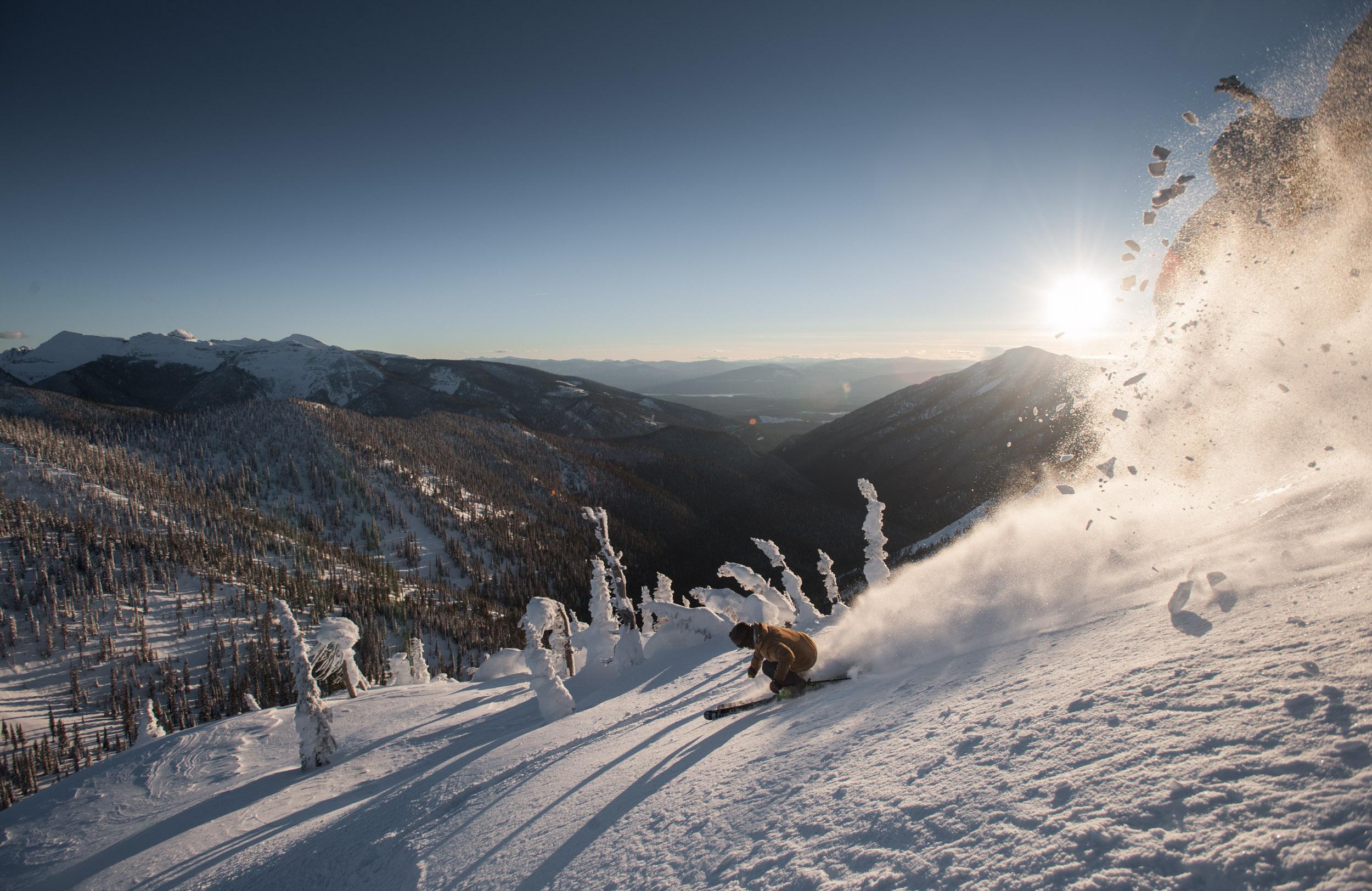 The snow is falling again. Faces with powder crumbs – a normal look – highlighted by colourful toques line up for rides up to Fernie Alpine Resort. It's the first stop on our week-long road trip to four deep ski destinations dotting the aptly named Powder Highway.
This famed stretch of pavement threads its way through forested valleys and over jaw-dropping alpine passes, making every powder aficionado drool as they land in one historic and homey mountain town after another.
Get ready because your Insta account will be filled with photos of you being silly and playful – kind of like those college road trips you used to take.
Here's what a skier or rider's holiday looks like.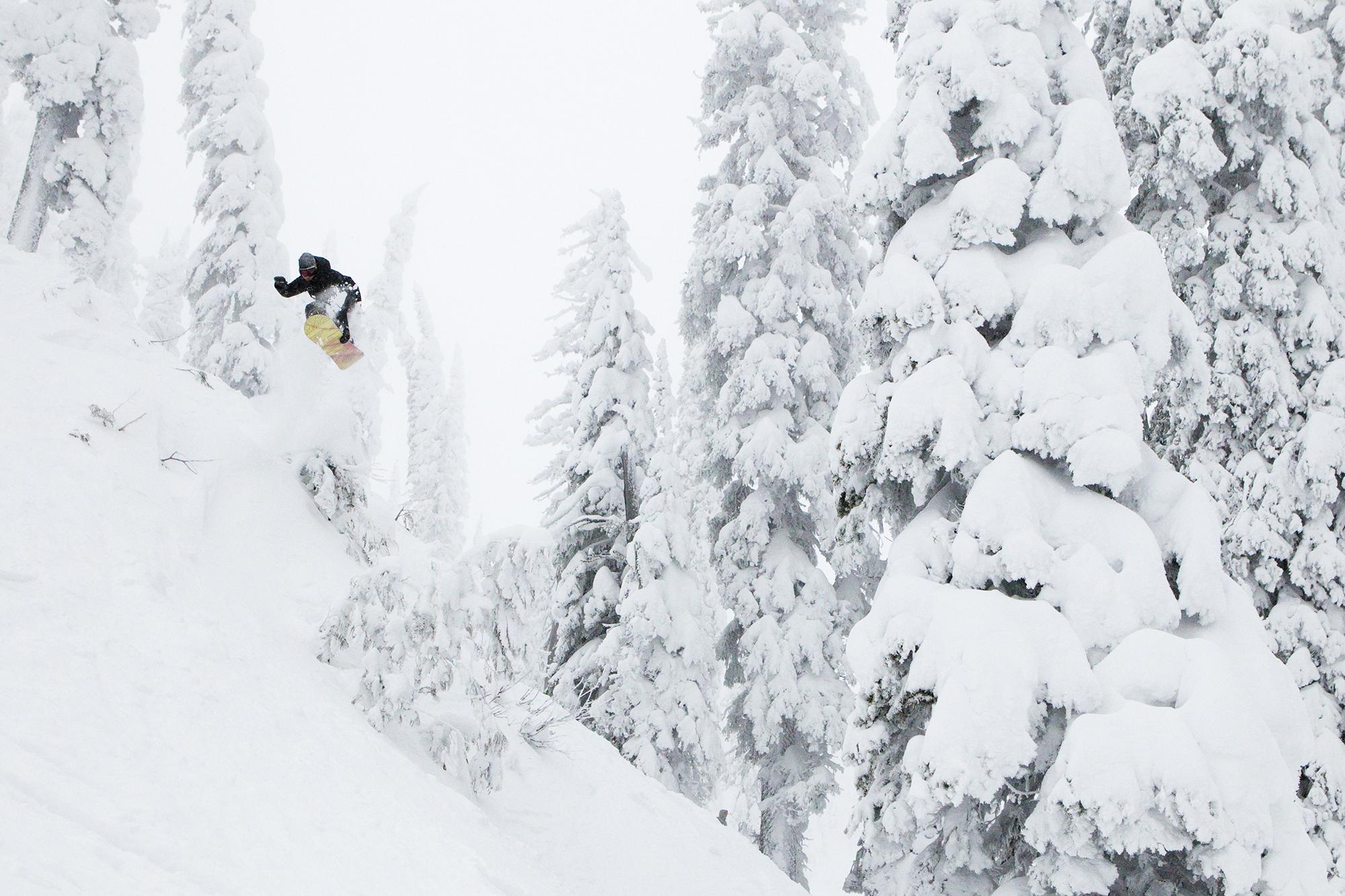 First base: Fernie, B.C.
We take an evening stroll along the snow-filled streets of downtown Fernie, minutes from the ski resort of the same name. Music spills out onto street, accompanied by the occasional blasts of the freight train, as we checked into the iconic Brickhouse. Beer has been poured here for many decades to fuel the thirsty miners and now skiers, who enjoy pints of Fresh Trax, made by the Fernie Brewing Co.
Next morning, we get up early from your secluded slope-side Snow Creek Cabin, to make the first chair, on the "old side" as locals call it. This is where our powder safari begins across five bowls, starting with Cedar Bowl. We hit up the perfectly spaced trees somewhere off to the skier's left. (Just ask a local if you can't locate it.) We end our day with last chair to a sharp rocky point, Polar Peak. This is a milestone for advanced skiers and riders, where you stare down your slot, turn after turn of thigh-burning fun, all the way to base and beers at the famous Griz Bar.
Powder tip. Pick a ski resort that offers ski-in and ski-out convenience. That means no need to pack up each morning and more time on the slopes or just relaxing. Our stay was sweet and easy with your own private cabin, at Snow Creek Cabin and taking a dip at the full-service Lizard Creek Lodge, complete with slopeside pool. There's no need to get up too early when you're just 50 feet from the lift.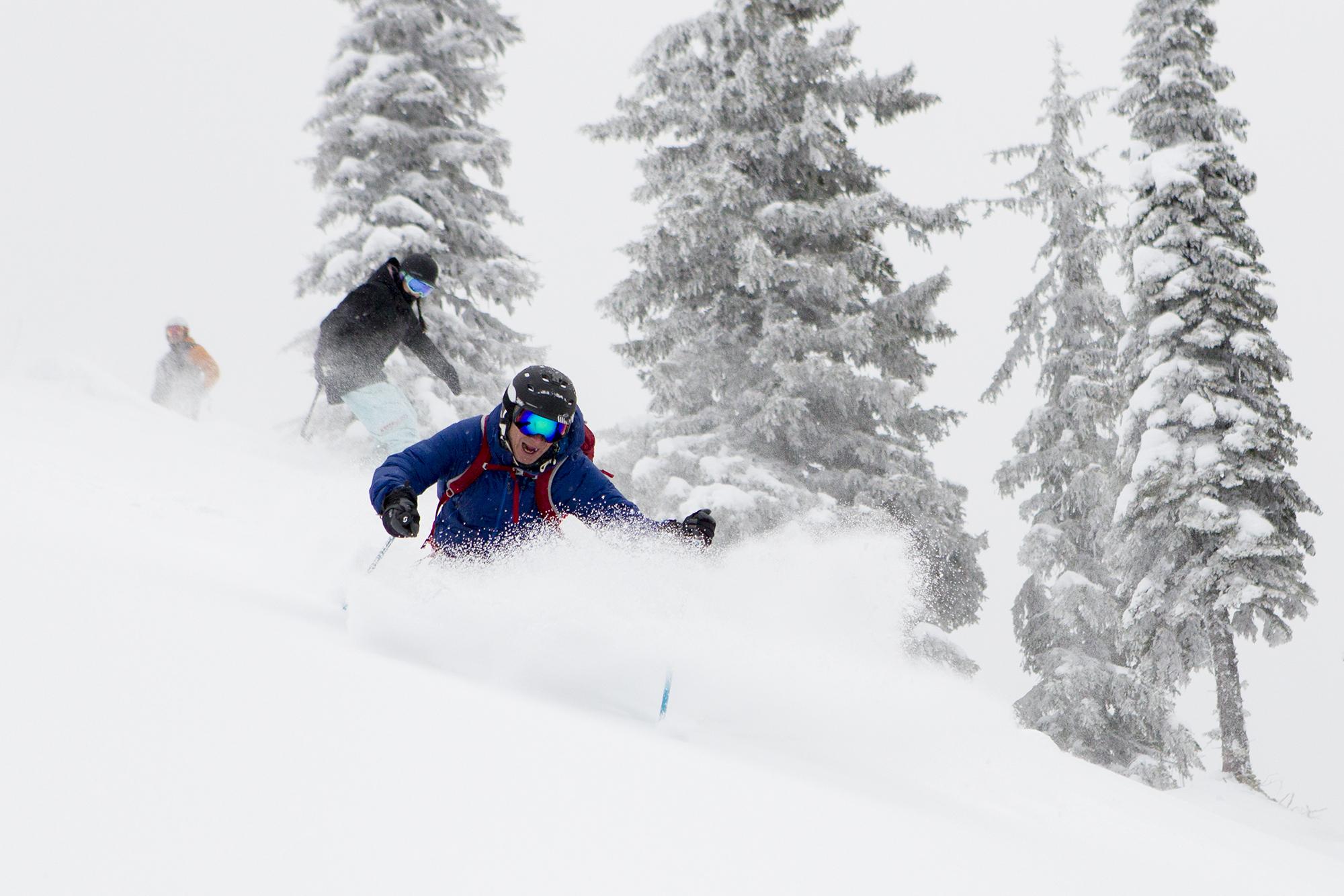 Second base: Kicking Horse Mountain Resort, Golden, B.C.
The following morning, fueled up with coffee from the Valley Social, we head north up the big valley, sculpted by glaciers and cut by two rivers named the Kootenay and Columbia. Forested sides give way to jagged peaks on both sides as we descend into Golden, B.C., home of loggers, railroaders, hard working folk, ski bums, mountain guides and adventure seekers. Kicking Horse Mountain Resort rises above town, with large runs cutting across nature's canvas. This bucking horse has the fourth largest vertical in North America, at more than 4,000 feet. Lifted to the summit by the Eagles Eye Gondola, we slide skier's left to the Stairway to Heaven Chair. Up a short stair case, we've reached the ridge top and drop in. Honking it down Whitewall's steep goodness we reach the base and are ready for another lap. Later, we try a run called Crazy Legs, accessed from the top of Terminator 2 Peak. A stop at the Whitetooth Brewing Co., delivers Blower Pow a fresh and lively pale ale, the perfect match for fire-side hot tub, and cabin in the snowy woods from Lush Mountain Accommodations.
Powder tip. You can enhance your skills on these big mountains by taking a clinic. Try the Big Mountain Clinics led by all-mountain professionals at Kicking Horse Mountain Resort.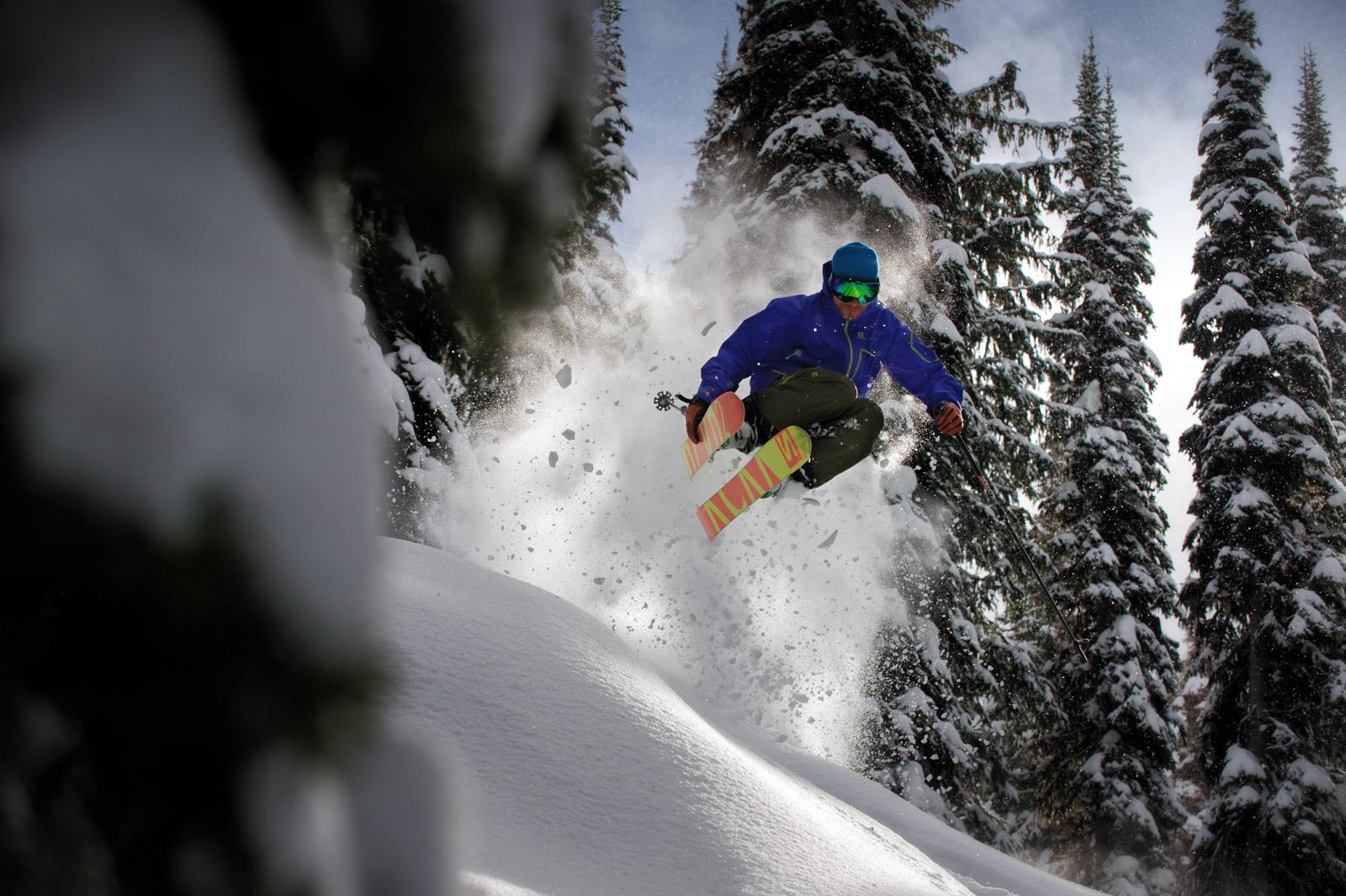 Third base: Red Mountain, Rossland, B.C.
Rossland is just shy of a three-hour drive over Kootenay Pass from Canadian Rockies International Airport in Cranbrook, B.C. (WestJet is adding service in early March). It's easy to allow your mind to wander and dream at Red Mountain.  We head right up to the north side of Grey Mountain and buckle up. We're about to dig into a buffet of tree-lined chutes and powder. If that doesn't fire up your quads, then take another lap on the next one over. Rossland offers plenty of apres ski and dining options along its main street. Check out ski-in and ski-out lodging right at the base of the mountain.
Powder tip
. Don't forget skiing and riding with a helmet is safer, warmer and more comfortable. New models come with lighter and stronger materials, like the Smith Quantum Helmet, using Koroyd (a kind of crushable plastic). The helmet also has removable ear pads.
Powder tips. Add the Max Pass to your Blue Mountain season pass and get five free days of skiing at Fernie Alpine Resort, Kimberley Alpine Resort and Kicking Horse Mountain Resort. Keep your craft beer cool with the Yeti Hopper for the hot tub celebrations. Wet boots are no fun, so keep that DryGuy handy for easy after-ski drying. Walk the main streets in comfort, Kootenay style, with one of Bog's Tall Boots so your feet stay warm while you dance under the street lights and snowflakes.
You can fly into Canadian Rockies International Airport, in Cranbrook. From there, rent a car and journey along a giant loop, from Fernie to Golden (Kicking Horse) and then onto Red Mountain with a free ferry ride across massive Arrow Lake, to Rossland and then east back to the airport.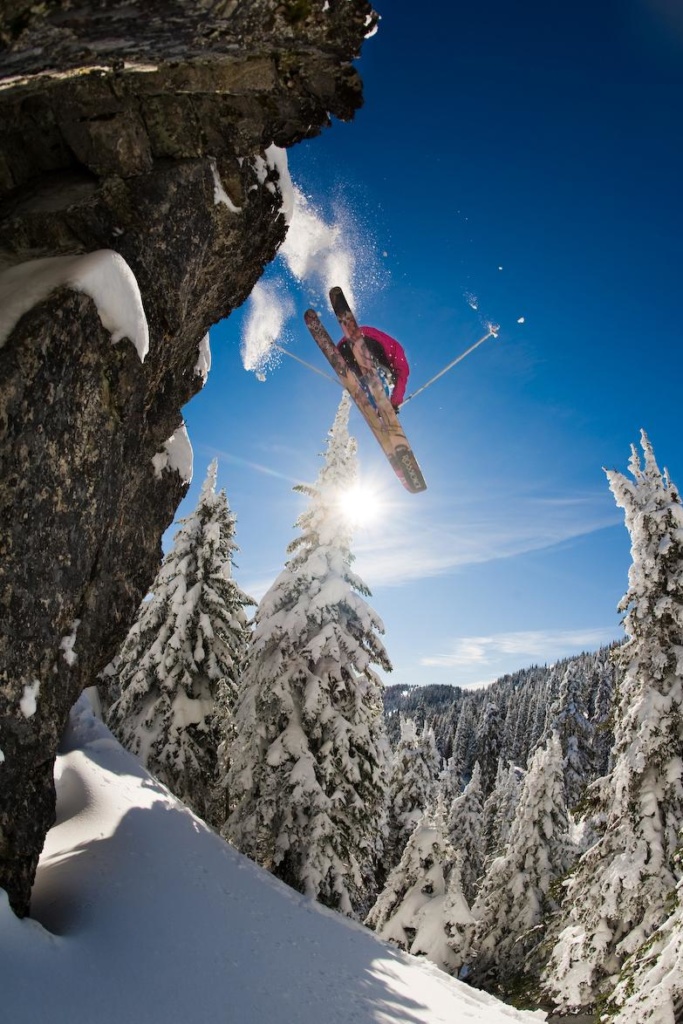 Read more on SnowSeekers.ca and Powder Matt's recent adventure:
http://www.snowseekers.ca/story/pursuit-powder-bcs-famed-ski-playground
If You Go:
Fernie Alpine Resort
Kicking Horse Mountain Resort
Red Mountain
Start planning your BC Powder Highway ski holiday here.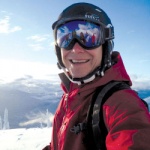 Powder Matt is hooked on Powder! Skiing has been part of his life for 40yrs! From ski racing to backcountry touring there is not a part of skiing that he does not like- in fact he will often say that spending a day in the mountains 'Life is good when you do what you enjoy' or refer you to his motto Eat.Sleep.Ski . He has been working in the Ski Resort business for over 20 years. He is the Senior Vice President, Resort Experience, at Resorts of the Canadian Rockies. He looks forward to your comments. Make it a Powder Day! www.powdermatt.com