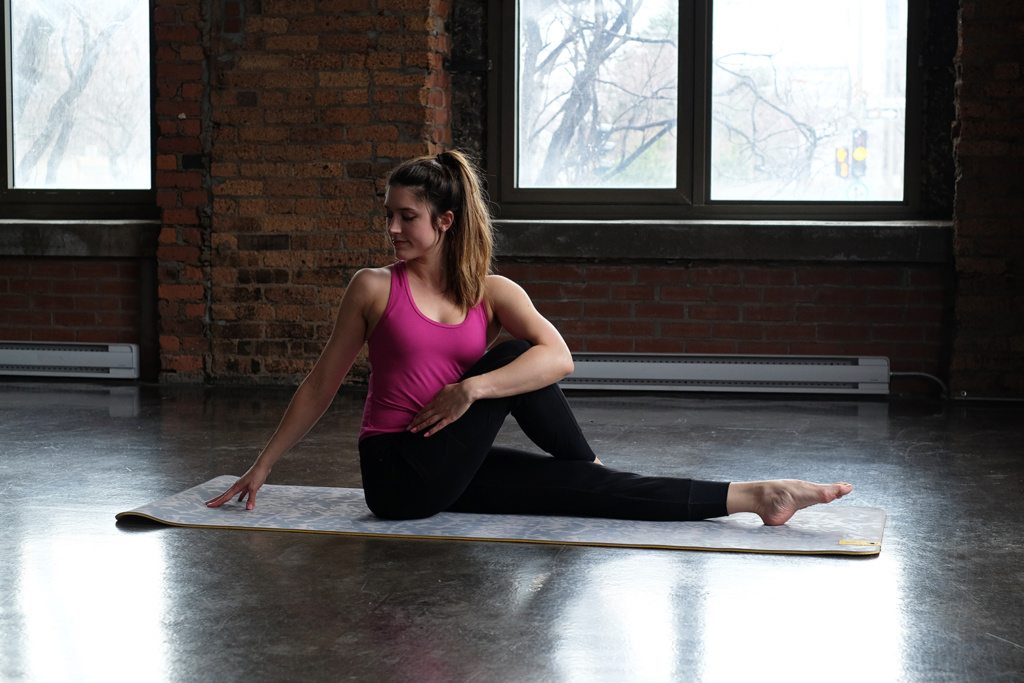 Happy New Year! There is something so refreshing about leaving the past year behind and looking towards a clean slate. While fitness goals are one of the most common new years resolutions, we are totally on board with that. If 2018 makes you want to break out of your fitness routine and get healthy, we say GO FOR IT!
The hard part of sticking to a resolution is finding motivation. To help you get started in crushing your goals this year, here are some surefire ways to successfully change up your fitness regime and learn to love working out.
1. Try Something New
New year new you, right? The best way to break out of a fitness rut is to change it up. Getting stuck in the same routine isn't good for your body or for your motivation. Even adding one new class to your week will challenge your muscles and reignite your will to workout! Here are some of our favourite workouts that you can try in the new year:
Spin: We LOVE spin! Spin is a great way to get your heart rate up and build muscle without the stress of a high-impact workout. If you're in Alberta, visit our friend Andrew Obrecht at YYC Cycle – his high energy class will leave you feeling invigorated (and probably pretty sweaty, too!).
Yoga: Yoga is great because there is something for everyone. Whether you prefer power yoga, hot yoga, restorative yoga, chill flow…your body will thank you for turning off your brain for an hour and focusing inwards. Training your breath is beneficial to all aspects of your life, and even an hour of light or restorative stretching will benefit your muscles, your sleep, and your mind.
TRX: One of our favourite workouts this year has been TRX. Using portable suspension equipment, TRX develops strength, balance, flexibility and core stability simultaneously. Gravity and your own body weight makes for a workout unlike any other. Whether you work out every day or haven't set foot in a gym in years, TRX is adaptable to provide a safe and tough workout regardless of your fitness level.
Barre: Trust us: Barre is not just for ballet dancers. What seems like simple micro movements and stretches turns out to be a killer workout inspired by ballet, yoga and pilates. This workout will sculpt, lengthen and strengthen your muscles – muscles you probably didn't even know you had! We promise you will break a sweat.
2. The Buddy System
We know…one of the hardest parts of working out is getting to the gym. This year, find yourself an accountability partner to ensure that you get yourself up and moving. It's awesome to have a friend to go to the gym with every day, but something as simple as receiving the "Hey! I just finished my workout, did you?" text can be enough motivation to get that workout done. Community is one of the reasons we love Fitbit; there's nothing wrong with creating some friendly competition among friends to help you reach your goals!
3. Fuel Up
We can't say it enough: hydration is KEY. Nothing will make you want to quit a workout more than feeling burnt out and dehydrated. Always be sure you have enough water for your workout to keep up with the sweat you are inevitably producing. S'well bottles are a forever favourite; your water will stay cool in a hot room, and won't freeze during a winter run. We also recommend an energy chew or snack to refresh your sodium and electrolytes before, during and after a tough workout.
4. New Gear, New You
If the reasons above weren't enough to get you out the door for a workout, new gear often does the trick! We've got all of the equipment you need to be ready for that new 2018 fitness regime. Whether you choose to workout in the privacy of your own basement, at a local gym, or in a trendy new fitness class in your city, you can find the tools you need to succeed at Sporting Life.
Go out and chase your fitness goals in 2018 – it's time to make a change!