There is not enough time to hit all the rad places in Canada. If you are always up for a wildly good adventure like myself, this place is a bit of cheat – stacking the deck if you will. With dining that's off the charts and wilderness that will have your head spinning from looking skyward at the trees. This untamed beauty has endless sandy beach walks and your dream-come-true cozy fireside cottages.
The surf is calling you from Tofino, British Columbia, a wilder, misty and magical time, a place where you can really hit refresh. Get your wet and playful gear ready for life on the West Coast. Your only complaint will be that you waited this long to visit Tofino for your Spring/Summer adventures.
Step one. Take flight.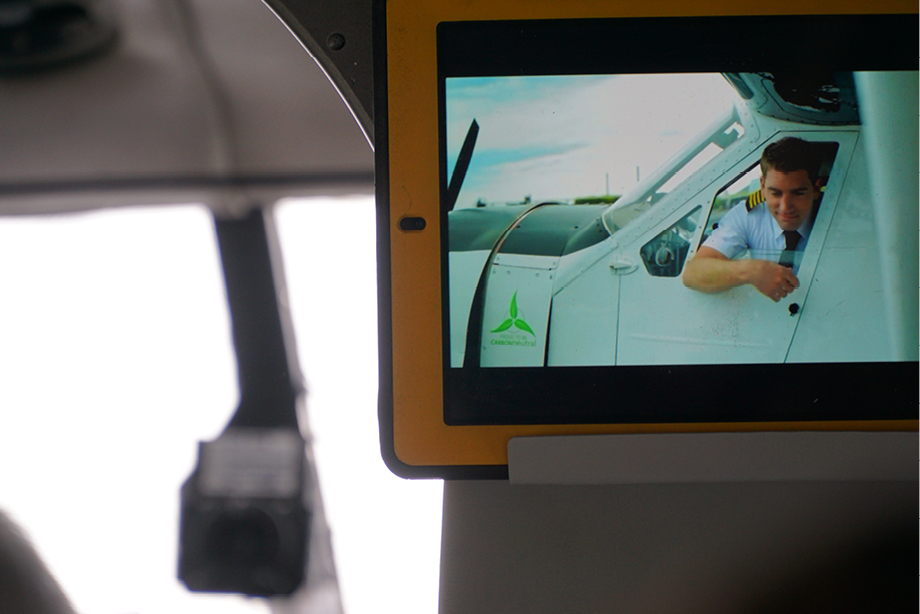 Go from Air Canada big planes to small planes. Fly into Vancouver (May-October) and be ready to be gobsmacked by the outrageous views flying with Harbour Air Seaplane service from Vancouver to Tofino and landing softly in the epicenter of action, Tofino harbour. Step inside for high-fives at the Tofino Resort and Marina, owned by former NHL players Willie Mitchell and Dan Hamhuis, the cold craft beer has never tasted so good. There's no better arrival to kickstart freedom.
Gear Tip. Weather changes here, so be ready with your raincoat and go from seaplane to dockside in style.
Step two. Get Wet.

I know some say find your lodging first, but I say why not check into your own private Surf Club Adventure Centre located right where you should check in, the Long Beach Lodge Resort. This is the place to be, located just a few sandy steps from Cox Bay Beach, one of the best places in Canada to learn to surf. Everything is made easy with gear on-site and the best surf instructors who will have you hang-ten in no time.
Gear Tip. Surfs up baby, so think Body Glove, Billabong and Volcom – you are so ready.
Step three. Get Dirty.

Big trees abound here. They're the true characters of this place, full of tall, daunting, wild shapes. Take a hike to wrap yourself around Mother Nature's magical forest creations. Go on your own, The Big Tree Trail, accessed by Tofino Water Taxi and do the whole loop to really take the in the show. Or, go guided, with Long Beach Nature Tours in one of the many other trails through these beautiful, natural landscapes.
Gear Tip. Shoe choice is a mighty one, but thank goodness for some wet/dry options like a Bogs rainboot – or go with a Merrell hiking shoe, depending on your preference. Smile, your inner kid will be playing in the mud!
Step four. Whale of a good time.

Eye popping to say the least, behold the scene of that goliath-sized whale breach the surface, those once-in-a-lifetime feelings happen here. Try the 'Catch of the Day' tour with Marine Adventures, based out of Long Beach Lodge Resort. Depending on Nature's action, you could have a front-row seat to whales – including orcas – bears, sea lions and more.
Gear Tip. It's wet, so bring that raincoat for sure but it could also be chilly, so need some mid layers for warmth, a hat and don't forget those new sun shades for solid UV ray protection and an ultra-cool look, of course.
Step five. Foodie delight.

All we need to say is that the food is simply world-class, so bring your appetite because there are so many good eateries putting down roots here. Try the popular spots like Shelter, from the En-Route Magazine Top 10 list, Wolf in the Fog, freshly sourced goodness at 1909 Kitchen, sophisticated bohemian delight at SOBO, the best sunset at Long Beach Lodge Resort Great Room and the classic, Wickaninnish Inn.
Gear Tip. You know it may be wet, but why not bring along some casual TenTree apparel and denim by Du/Er? These will be sweet for the after-dinner strolls.
---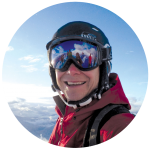 About Author:
Matt Mosteller @powdermatt
One year, while his friends were busy getting jobs and settling down, a young Matt Mosteller spent 63 days living in his car so he could ski every day. Now, 20 years later, Mosteller has settled down a bit, but he's still seeking outdoor adventure and his stories can be seen regularly in the Calgary Herald, Vancouver Sun, Explore Magazine and many others. His first book, described by The Calgary Herald as "a kind of handbook for living life to the fullest," The Adventurer's Guide to Living a Happy Life offers 63 daily meditations to help you broaden your horizons and achieve the 'goosebump' moments in life (sleeping in the car is optional). Mosteller is a crusader, constantly trying to find ways to fight childhood obesity, and a hybrid of corporate marketing know-how and freelance media