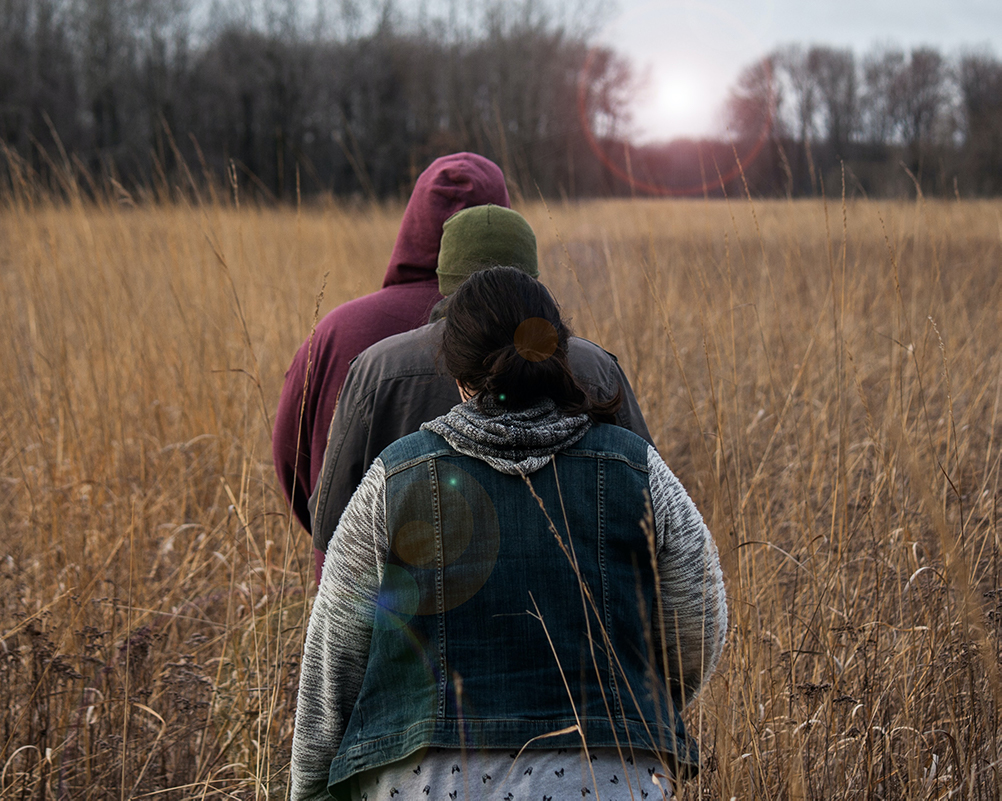 Southern Ontario boasts some of the most majestic splashes of colour during the fall season, making it easy to find gorgeous fall destinations. Streaks of shimmery red leaves illuminate the breathtaking landscapes, stretching through the coastlines of Lake Huron and along the slopes of the Niagara Escarpment.
The foliage — a reminder of cold weather ahead — is always a dramatic ending to the summer and inspires nature lovers to discover wonderful attractions worthy of a distant drive. As our days continue to get shorter, we encourage our readers to spend the last few moments of warmth outdoors.
Whether it' is admiring sweeping views, visiting trendy up-and-coming retreats, or rejuvenating in a garden's grandeur, we give you our top fall destinations that promise to be both Instagram-ready and a perfect social distance getaway.
Greig's Caves (Lions Head, Ont.)
Approx. drive time from Toronto: 3.5 hours
View this post on Instagram
Located in the Northern Bruce Peninsula, Greig's Caves is one of the Bruce Trail's best fall destinations. It offers hiking, birdwatching and a spectacular view of the sparkling waters of Georgian Bay.
Its idyllic beauty is seen through hidden tunnels and natural limestone caves, considered to be the largest in Ontario. Explore the kilometre-long trails — surrounded by ferns, wildflowers and trees — made up of steep inclines, moss-covered stones and rocky terrain.
Proper hiking boots are a must as the course can be challenging and slippery, especially after a rainfall. Don't forget to bring a flashlight for cave exploration and binoculars for birdwatching.
See more: www.greigscaves.ca
Whistling Gardens (Wilsonville, Ont.)
Approx. drive time from Toronto: 1.5 hours
View this post on Instagram
Just a short drive south of Brantford, Ont. rests nearly 20 acres of botanical splendour. Whistling Gardens captivates during the fall season as colourful perennials reach their peak while others continue to bloom into November.
Admire over 4,500 different plant species including North America's largest public peony collection. The Eden-like escape is designed for folks to roam the grounds; walking paths are also wheelchair accessible.
Aside from the bountiful flora, the award-winning gardens also feature an aviary with various breeds of birds from Egyptian geese, royal mute swans and pheasants to name a few.
Visitors are encouraged to pack a lunch and bring a camera to experience and capture Whistling's floral beauty and garden masterpiece. It's the perfect place for dates and family outings while still keeping a safe distance.
See more: www.whistlinggardens.ca
Note: After Thanksgiving, Whistling Gardens will be by appointment only.
Mount Nemo Conservation Area (Burlington, Ont.)
Approx. drive time from Toronto: Approximately 45 minutes
View this post on Instagram
Not quite as adrenaline-packed as Greig's Caves, Mount Nemo doesn't disappoint when it comes to adventure and exploration.
The trails are accessible to all hiking levels and feature unforgettable geological wonders, consisting of rock fissures, cliff ledges and limestone caves. Atop Brock Harris Lookout are panoramic picturesque views of beautiful foliage, showcasing the height of the Escarpment. On a clear day, the CN Tower can be seen from Mount Nemo. The sights of turkey vultures can be seen soaring along the cliff's edge as a treat for avid birdwatchers.
Before you hit the road for one of these fall destinations, don't forget to make a reservation. Their "reservations only" rule keeps the crowds in check, making it an ideal social distancing getaway.
See more: >www.conservationhalton.ca
Sandbanks Provincial Park (Prince Edward County, Ont.)
Approx. drive time from Toronto: Approximately 2.5 hours
View this post on Instagram
Sandbanks might be one of the most visited public beaches in Southern Ontario during the summer. However, due to COVID, it's slowly becoming a popular fall destination.
Its unspoiled beauty of multi-coloured red, orange and yellow leafage is mirrored by expansive white sandy beaches, a beautiful contrast during fall. Many of the campgrounds and beaches might be closed due to dropping temperatures but there are still hiking trails and picnic tables available to appreciate the seasonal splendour. There are also designated pet areas for guests to bring their canine companions.
Although the park tends to quiet down as we head into October, it is advised to arrive early as Sandbanks is still a popular haunt for many locals.
See more: www.ontarioparks.com
Forks of the Credit Provincial Park (Caledon, Ont.)
Approx. drive time from Toronto: 1 hour
View this post on Instagram
Nestled in the Caledon area, Forks of the Credit has lush landscapes and mountainous terrain that scores as a hidden gem for moderate to advanced trekkers and hikers. The park is also a popular route for cyclists and motorbikers due to its rolling hills and winding roads.
Many of its sought-after features are a scenic view of the Cataract waterfalls, a large wooden bridge overlooking the Credit River and the remnants of an old power plant below the gorge.
While there are washrooms scattered around the park, it is recommended to bring your own cleaning wipes and hand sanitizer as there aren't any sinks.
See more: www.ontarioparks.com
By Chris Jai Centeno