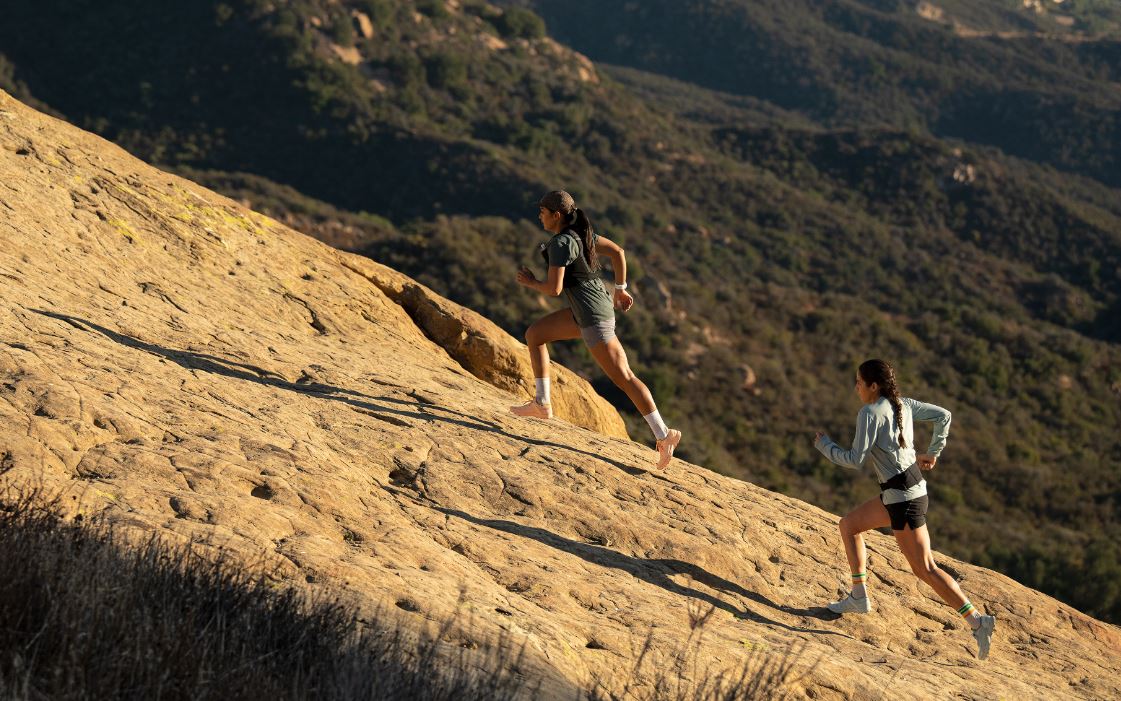 It's the season for trail running and hiking! If you're looking for new footwear to do both, Arc'teryx footwear is the right place to start. Founded by Canadian climbers in 1989, Arc'teryx has become a tried-and-true brand to many adventurers across the country and around the world. There's a clear reason why: the brand focuses on precise design and production, utilizing its unique in-house manufacturing and design centres to evolve and build products that people love.
Norvan SL2 Shoe — Perfect for trail running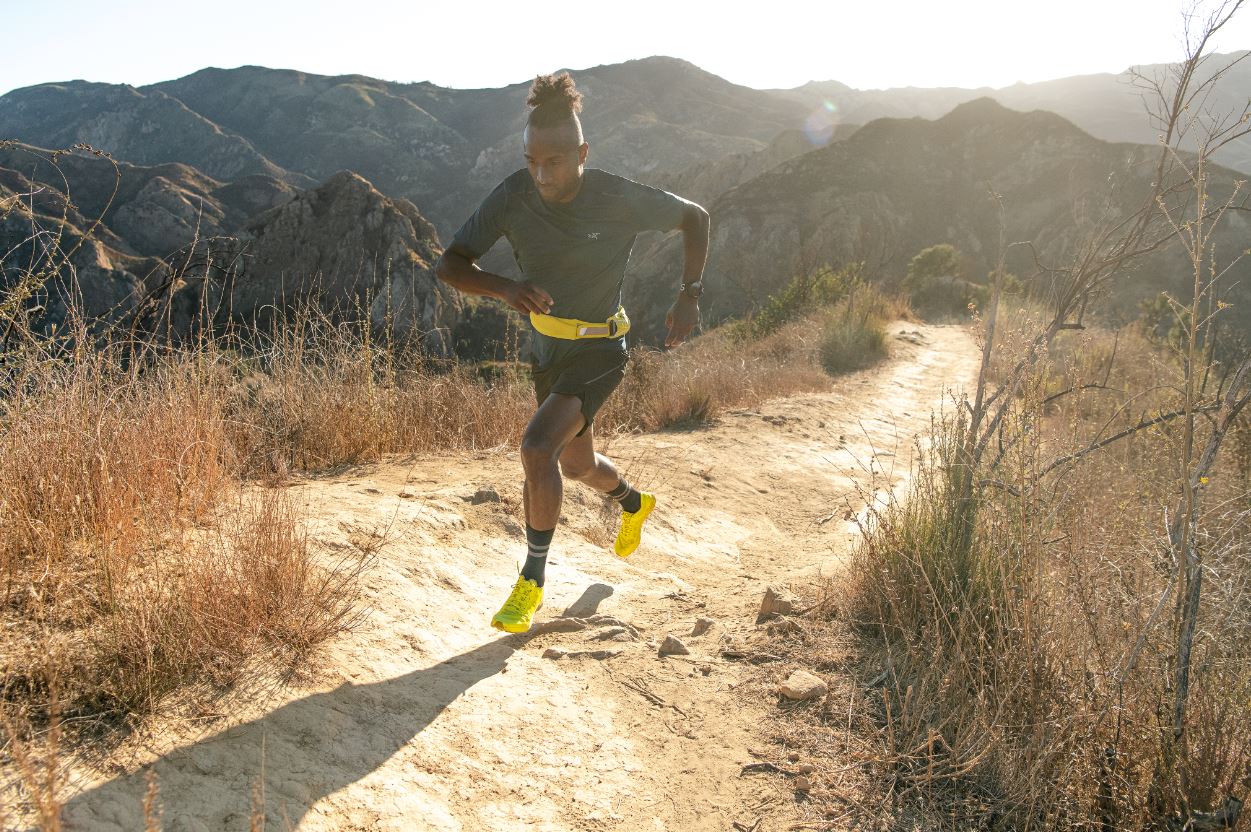 Trail running is one of the top full-body workouts you can do while enjoying the great outdoors. You can stick to urban trails or head to the mountains, but either way, you'll need the right shoes to make sure you protect your body and make the most of the experience.
The Norvan SL2 shoe from Arc'teryx is one of the lightest trail running shoes made, using Vibram® LiteBase which reduces outsole weight by 30%. The refined U-throat (the opening where the shoe tongue is attached that is spanned by the laces) boasts improved breathability and is flexible to keep you comfortable while you run. Plus, the durable midsole material means longer-lasting performance and better support. You can easily clip these shoes to a harness or backpack when you're on the go.
Shop the shoe in men's and women's.
Acrux TR GTX — Perfect for a multi-day trek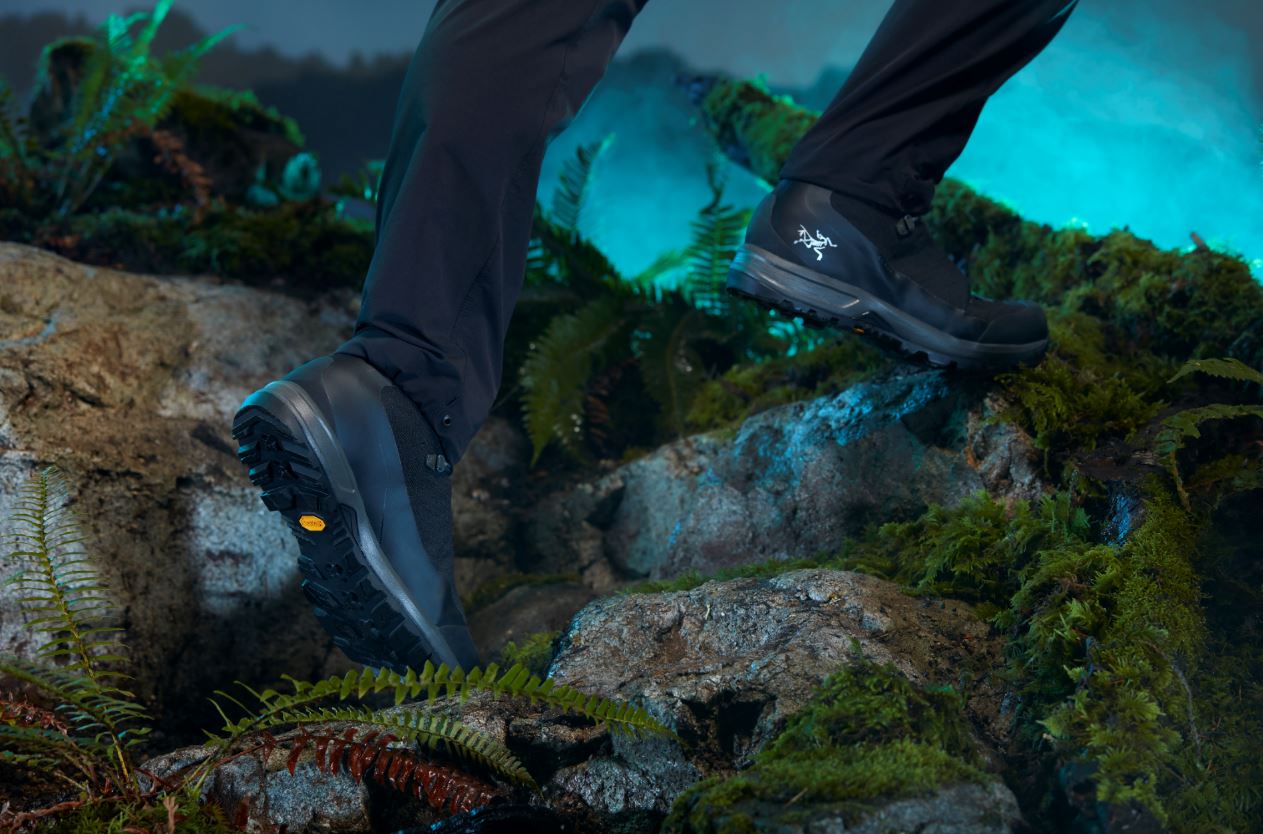 Multi-day treks are perfect for exploring the great Canadian playground to the fullest and an amazing way to combine hiking and camping. Plus, you'll get to see views and explore terrain that many day hikers aren't able to get to in a short amount of time, allowing you to truly immerse yourself in the outdoors.
The waterproof Acrux TR GTX focuses on three main things: climbing precision, weight and comfort, helping you turn lofty goals into possibilities. The mountaineering boot has a Vibram® MegaGrip outsole and aggressive lug geometry which makes it easy to get traction on varied terrain; rain or shine. Like the Norvan SL2, the shoe uses Vibram® LiteBase for a super lightweight experience, and provides an athletic and smooth heel-to-toe ride for your comfort on the trail.
Shop the boots in men's and women's.
Aerios FL GTX — Perfect for a day hike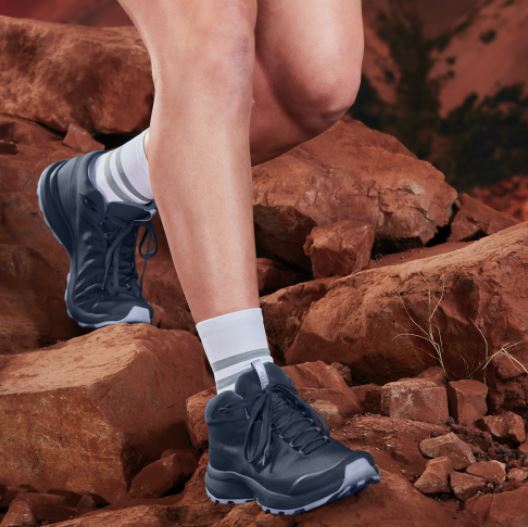 Hiking is good for your body and your mind. The right shoes will ensure you protect your feet, cushion your soles and have enough traction for rough, slippery, steep and muddy terrain.
The Arc'teryx Aerios FL GTX is inspired by long-distance trail running footwear so you know they'll deliver everything you need for a long hike, especially on shifting terrain. The GORE-TEX® membrane helps keep you dry, and the unique design minimizes friction between your feet and the shoes, so you can enjoy your hike without having to worry about getting painful blisters. Plus, the Vibram® MegaGrip outsole is key to ensuring you get the proper traction whether you're on the peak of a mountain, or a rocky wooded trail weaving through the forest.
Shop the shoe in men's and women's.
Ready to hit the trail? Don't forget to tag @sportinglifeca and @arcteryx on Instagram to share your adventure!