It's a moment of pride for The North Face who just released their Pride Collection in celebration and recognition of Pride month. And, for us at Sporting Life, it is too. Sporting Life is proud to carry the first-ever Pride collection from The North Face, available for purchase here. The beautifully designed and simple but colourful assortment expresses "Exploration for All" and is The North Face's special tribute to the LGBTQ community; a $70,000 donation in connection with the collection is also going towards Brave Trails.
To learn more about the collection, we turned it over to Coree Woltering, The North Face Athlete and runner to talk about his experience in championing diversity in the outdoor world, what the Pride Collection means to him, and the best part of his journey so far.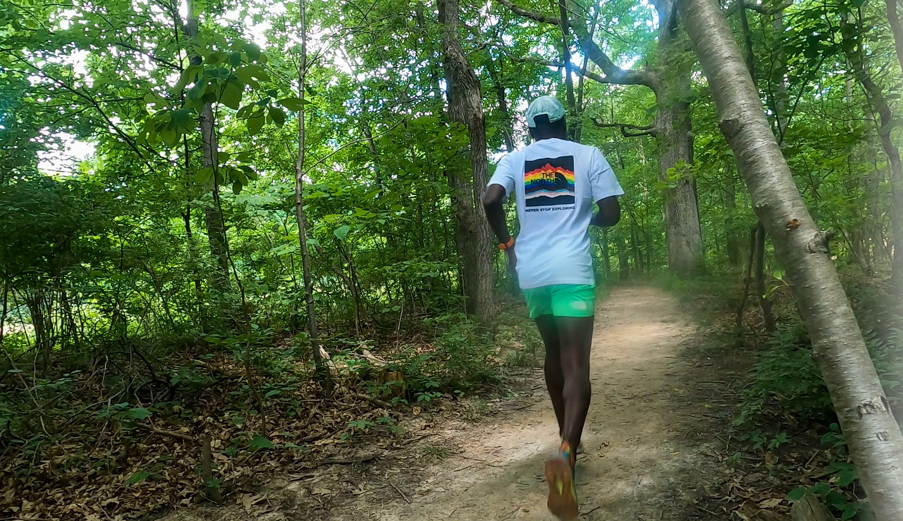 Tell us, what does a day in the life of Coree Woltering look like? What's your run routine?
COREE: I don't necessarily have a run routine or a set schedule. I have never been one to set an alarm, unless it's race day, so I wake up when my body naturally wakes up, usually around 6:30am…check emails quickly, and go back to bed. Around 8am I'll have a cup of coffee and a light breakfast, and answer more emails or hop on a zoom call. I have always been an afternoon runner, so sometime after lunch, I'll finally think about going for a run. It could be 1 hour, or it could be 4 hours, I never really know these days, and just take things by feel. Then it's basically dinner, a glass of wine (or bourbon), some Netflix or Hulu, a nightly bowl of ice cream, and bed time around 10pm or so.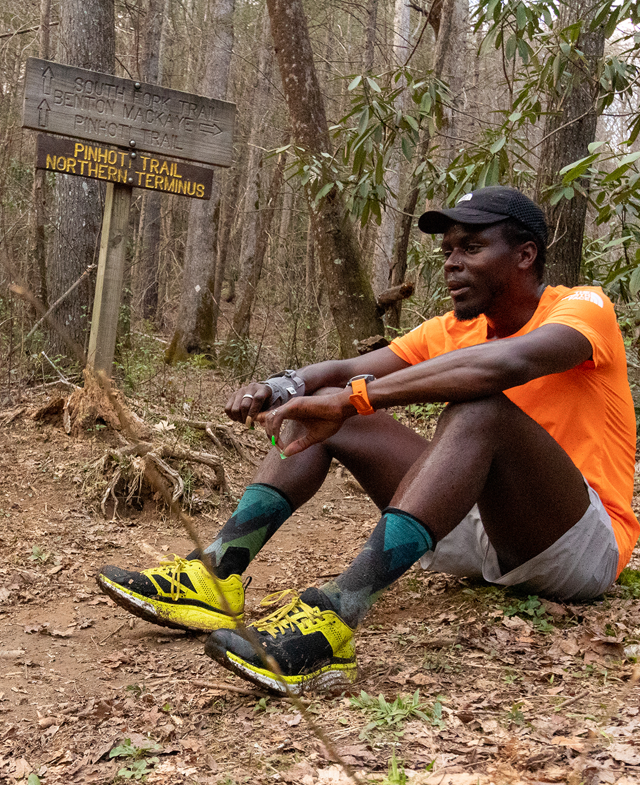 As someone who champions diversity in the outdoor world, what have been your proudest moments? Why is it important to you and for making the world a better place?
COREE: Proudest moments… where to begin. In terms of athletic achievements, I loved racing on Team ONYX at Eco-Challenge Fiji, to be part of the first all African American adventure racing team to take on an expedition length event. I also set the Fastest Known Time on the Ice Age Trail — 1147 miles — and that was pretty exciting because of the people we met along the way, and getting to know the people of Wisconsin. It is important to leave the world a better place, because there are just so many negative stories and news headlines out there, and I think we need more positive stories out there. I didn't hear about Black explorers or LGBTQ+ explorers growing up, and now I am thrilled to be helping change the face of the sport. I believe we really do need to do our part to inspire the youth and help facilitate inclusion in the outdoors.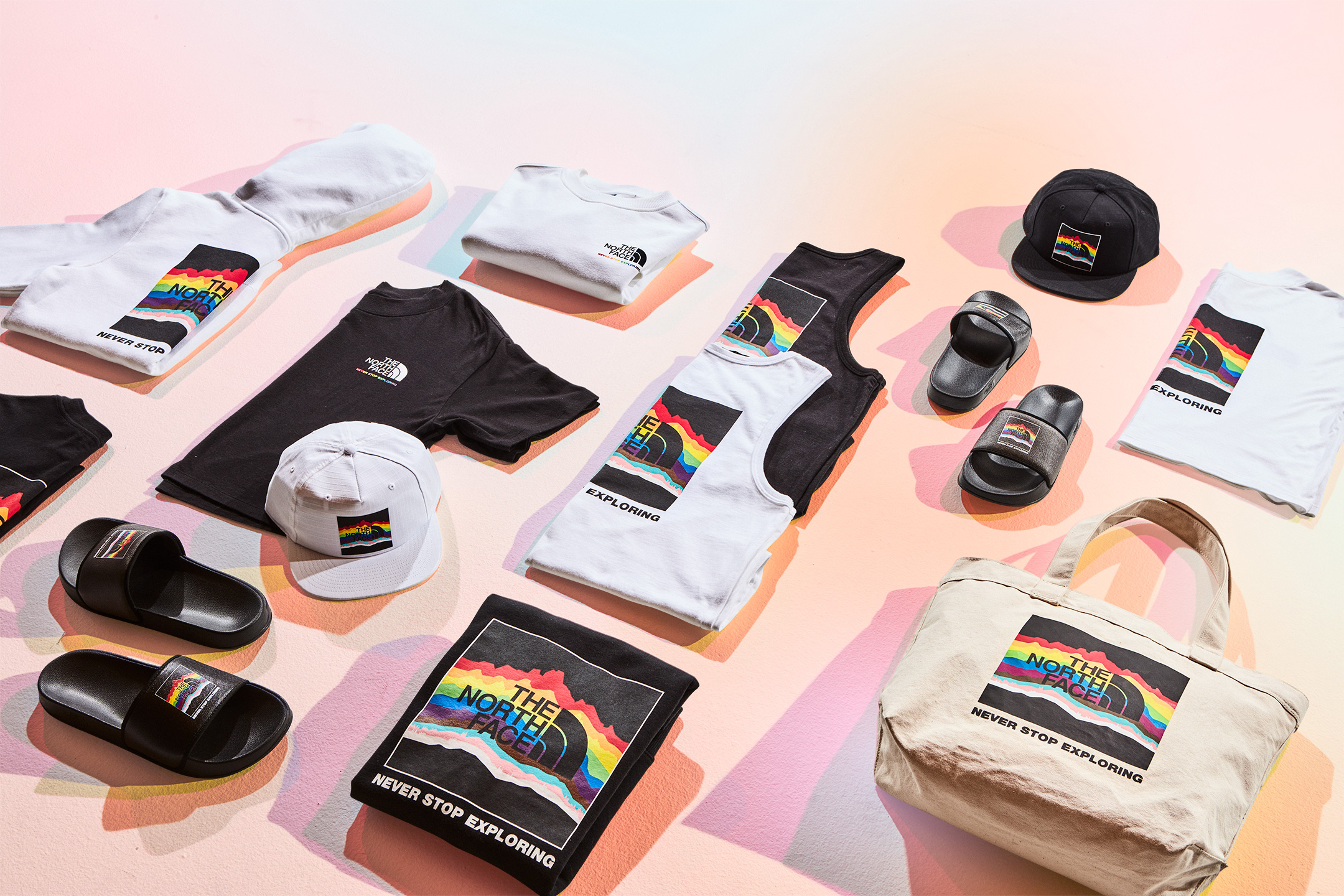 Why should people be inspired to wear The North Face Pride collection? What do you love about this collection and what it represents?
COREE: This is the first time The North Face has officially done a Pride collection, and that is super exciting to me. You don't have to be LGBTQ+ to wear it, we love when allies also wear the collection. It took me many years to feel comfortable coming out, and I just want others to see that there are people that will support you in it. Pride isn't just parades and dance parties, it's honoring the history of those that had to fight for LGBTQ+ rights, showing support and inclusion, and also being proud of who you are.
In recognition of Pride, and it looking much different than previous years, how are you celebrating, staying connected, and keeping the momentum going?
COREE: We are fortunate here in the US that we will actually be having some pride runs, parades, and celebrations. I have been to Pride in Denver and Tokyo, and am thrilled to be going to New York City for Pride this year. But, Pride is not just a month for me, I am proud to be an openly gay black man, so that'll never change.
What is the best part about being a The North Face Athlete?
COREE: The best part of being an athlete for The North Face is the free coffee when we get to visit headquarters. Just kidding. The best part is we have a community of athletes around the world, and the experiences I have had racing with them is amazing. Yes, the travel is fun, but the connection and experiences are amazing. And having a larger platform to reach more people is also very cool. I am actually super excited for some of the community projects I have planned for once we can actually get out and start having events again.
What The North Face item can you not live without? What The North Face item(s) do you take with you anywhere you go?
COREE: 1 item? That's tough — it's either my VECTIV shoes or a base camp duffel. I really don't go anywhere without both of them. I would say, VECTIV, because if you have shoes, you can pretty much explore anywhere!
You were on pace towards becoming a professional triathlete until you discovered ultrarunning. Why did you make the switch? What drew you to this new passion?
COREE: I was — yes. I moved to Boulder, CO hoping to become a professional triathlete, but started hanging out with mountain bikers and trail runners. My friend, Bo, needed a pacer for the Leadville 100, and I did not even know what it was, or where it was. I loved the experience at Leadville and that is when I knew I was leaving triathlon for trail. I loved that training included more adventure than structure. Being on the trail was way more freeing and just brought me way more joy. It felt like something that would keep me in the sport for a long time, rather than just a couple years.
What are some of your ultra tips for ultrarunning? What can new entrants learn from your experience and your favourite places to run?
COREE: Enjoy the journey. Don't pay too much attention to your watch. Say yes to adventure. Favorite places to run…Japan was pretty cool, and Peru & Argentina, BUT I really enjoy the trails in Peoria, IL and Las Vegas, NV. It's really more about the experience and purpose of the trail/run.
The phrase: enjoy the journey, not the destination is a reminder that we need to appreciate and embrace every part of making our dreams a reality. What have you enjoyed most about your journey?
COREE: I guess I kind of answered that above. I enjoy the experiences in general. Records are fun, big efforts are fun, but I love the experience and connections that come from it. And the steak and wine were pretty great in Argentina too lol.
In learning about your journey, you've achieved remarkable milestones. What have been your biggest rewarding moments to come out of significant challenges. What advice can you give others who are ready to give up on their dreams?
COREE: If you are ready to give up on your dreams, are they dreams, or just wishes? I have had 6 concussions, multiple surgeries, and 6 stress fractures, yet I am still here. If one door closed, I found another. So I would say, be flexible, and allow dreams & goals to be fluid and changing. Not everything has to be black or white. And, take things 10 seconds at a time, on the trail or life in general. If you can break it down into micro goals, you'll be fine. And, know that you are more than results on a piece of paper, and find happiness outside of results.
Follow @coreewoltering and remember to shop The North Face Pride collection here.