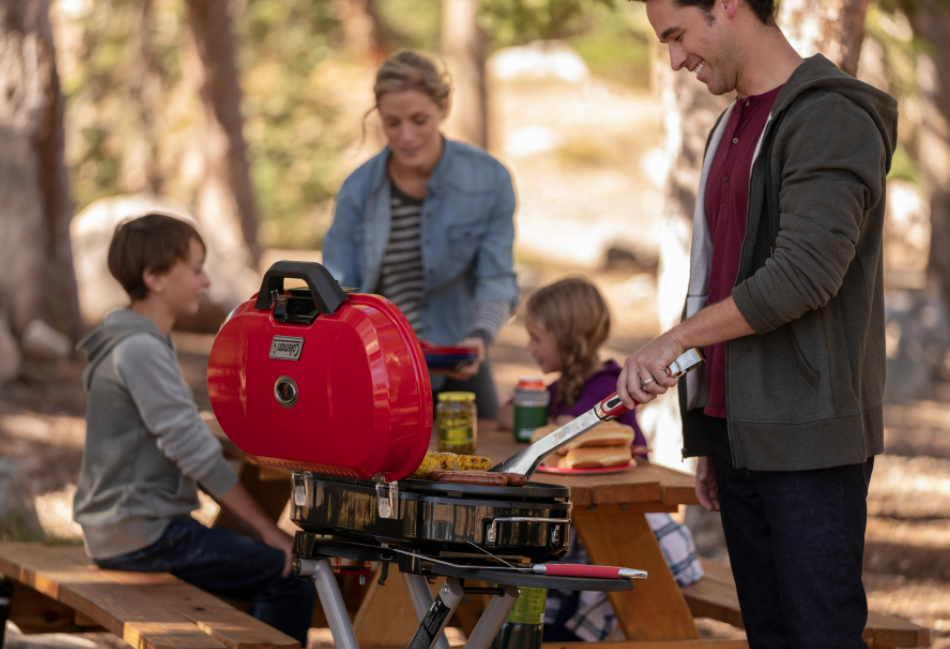 If you love to get outside, you most likely have more than a few things from the iconic outdoor brand, Coleman. Known for designing some of the best and most innovative camping gear, Sporting Life is thrilled to welcome Coleman aboard as the newest brand we carry– the perfect addition as we continue to encourage Canadians to explore the great Canadian playground.
From developing the first portable, gas-powered lantern to introducing camping stoves for soldiers in WWII, Coleman's notable beginnings transformed how people and families across North America get outside today. Coleman has been a big part of transforming camping experiences and creating memories in the great outdoors. And, their coolers, tents, sleeping bags, lighting, and more have brought comfort to camping and elevated our homes away from home for generations.
With so many great products to choose from, you could probably check off all the items you need on your camping checklist. To help you get started, we curated a list of camping essentials from Coleman you'll want to pack for your next trip!
Dark Room™ Skydome™ 6P Tent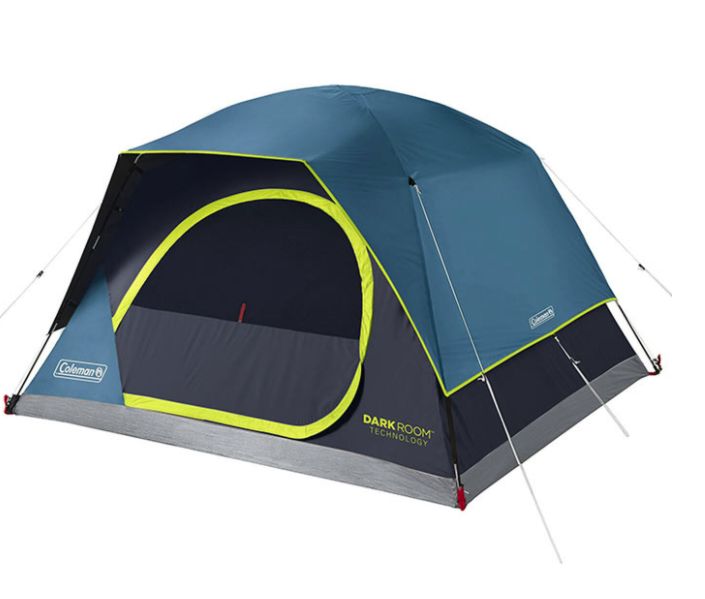 This six-person tent uses Dark Room™ technology to block out 90% of sunlight so your tent stays cool all day long; especially when you need a mid-afternoon nap. It's built for all-weather, using a unique WeatherTec™ system that includes welded corners and inverted seams so no water leaks into your tent, even when it's pouring rain. It's perfect for the whole family, with 20% more headroom than traditional Coleman tents, and you can set it up in less than five minutes!
EvenTemp™ 3-Burner Stove With Griddle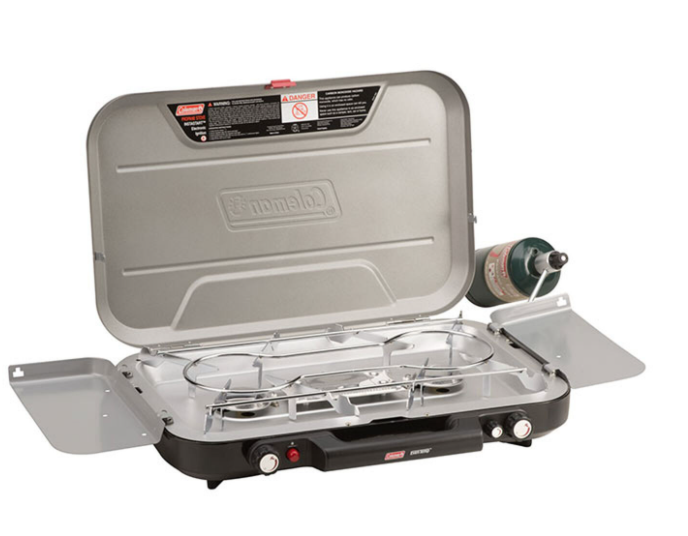 Make cooking easier with this Coleman griddle that's equipped with adjustable burners — including two 11,500 BTU burners and one 5,000 BTU centre burner. The surface temperature and heat distribution can last up to 45 minutes on high heat, and you can start it with the click of a button, using the Instastart™ push-button matchless ignition.
RoadTrip® 285 Portable Stand-Up Propane Grill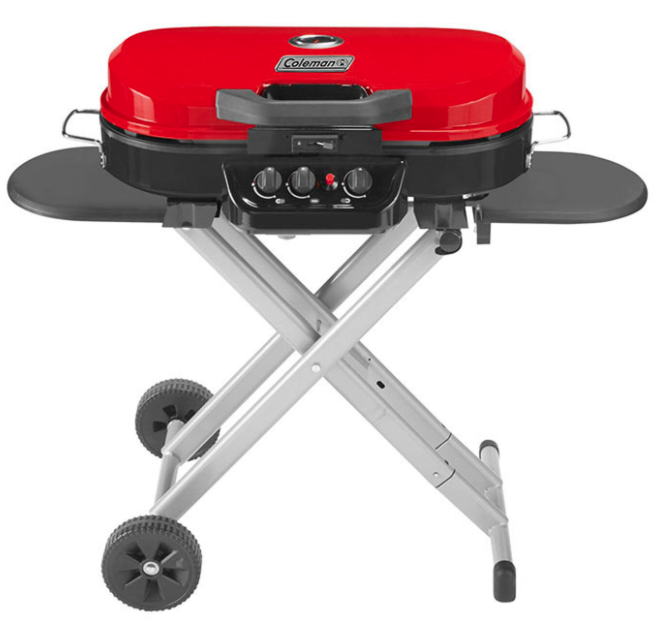 Elevate your meals even further with Coleman's propane grill. It's easy to set up and take down with the quick-fold legs, and has two wheels that make it easy to maneuver around. Use the Instastart ignition button for matchless lighting, then choose from three independently adjustable burners made of cast iron grill grates coated in porcelain.
Duo Pro LED Lantern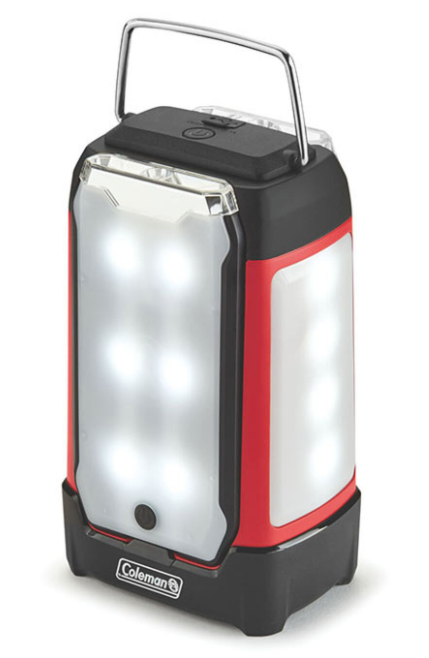 Use this lantern on your picnic table, your tent or navigating the campsite at night by removing the individual flashlights that attach magnetically. It shines up to 800 lumens on high for up to 20 hours, has a water-resistant design and uses USB output charging.
Skyshade Large Compact Beach Shade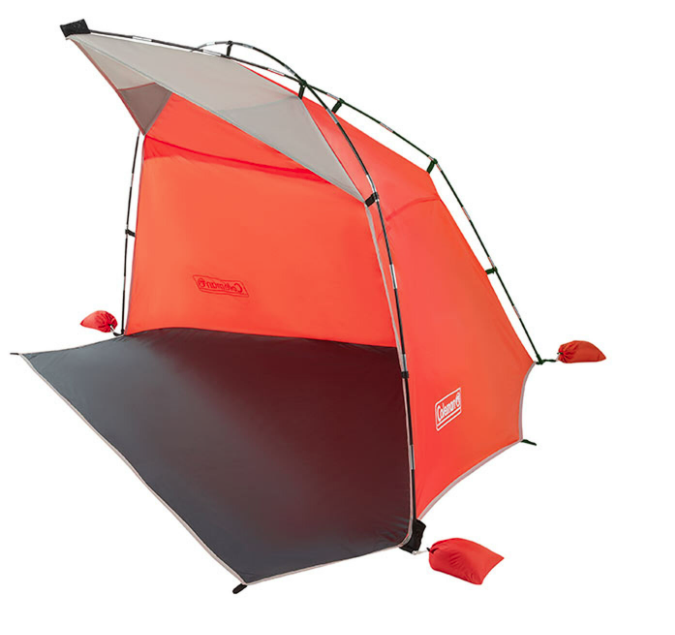 Relax in the shade with this easy-to-use, ventilated shelter. Coming in at just four pounds, it has pre-attached poles and an extended floor for you to stretch out and enjoy the great outdoors. It uses UV Guard material offering UPF 50+ sun protection, and has seven stakes and three sandbags so it stays in place during the windiest of days.
Hard Ice Chest Cooler (52 Quart)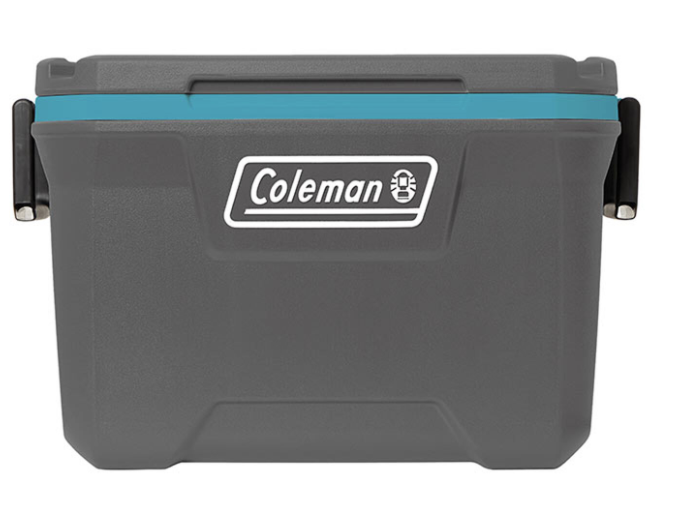 This cooler has it all — an antimicrobial odour resistant liner, a lid that doubles as a seat and Keeps the Ice™ up to three days! With room for up to 80 cans, and built-in cup holders, you'll never go thirsty.
All-Season X-Large Quad Chair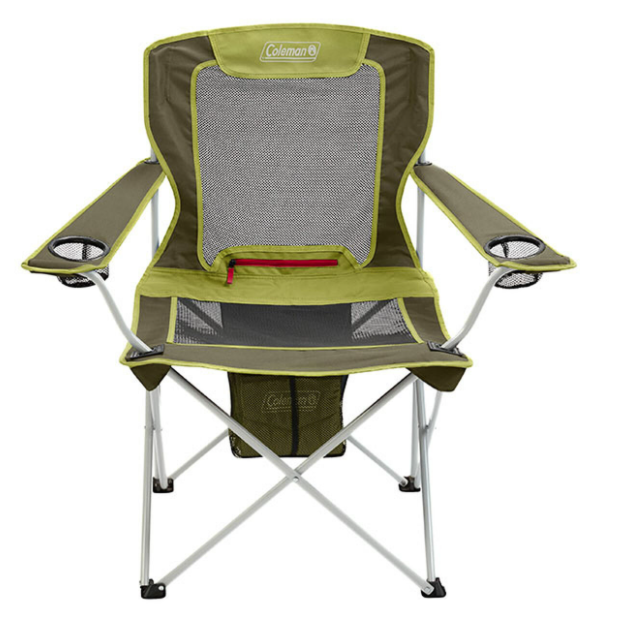 This quad chair by Coleman is comfortable and oversized at 24.5", supporting up to 325 lbs. It has big cup holders in each armrest, side pockets for your spare items and boasts a removable insulated cover to help block the wind so you can keep warm. On hotter days, you can remove the cover to expose a mesh seat for better airflow.
All-Terrain™ Single High Airbed (Twin)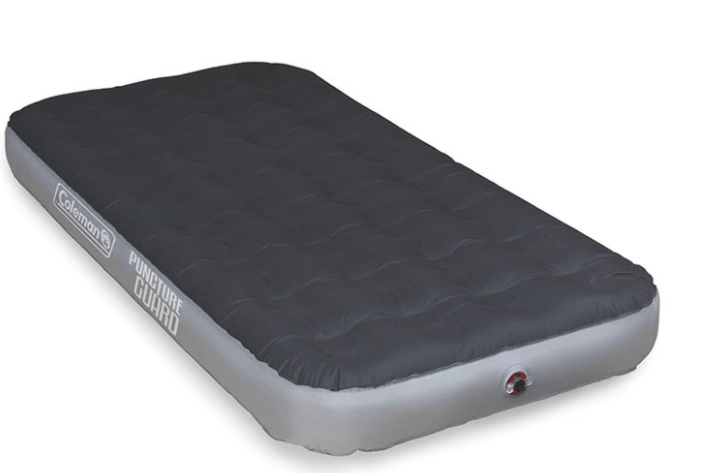 Get a more comfortable sleep on this twin air mattress. It's significantly lighter than a PVC airbed, and is 25% more stretch-resistant so you'll feel supported all night long. It's factory-tested to be leak-free, and can support up to 400 lbs. Plus, you can worry less about pesky holes — it uses a Puncture Guard™ bonded fabric surface, making it 47% more puncture-resistant. Don't forget to pack a rechargeable pump!
Kompact Rectangle Sleeping Bag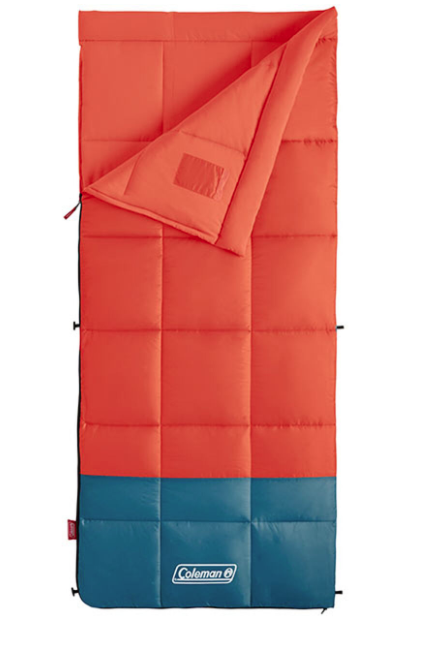 Coleman's Kompact sleeping bags come in three different temperature rates, including one for warmer weather (40°F/5°C) and one for cooler temperatures (20°F/-7°C). The Coletherm™ Max premium and lightweight fill allows you to stay warmer while keeping your sleeping bag nice and light, and the thermolock draft tube also helps keep the heat from escaping through your zipper. To make your sleep even more comfortable, they use a Comfort Cuff design that provides soft protection around your face.
Shop all Coleman on sportinglife.ca for your next camping adventure! The Outside is Calling, answer it!