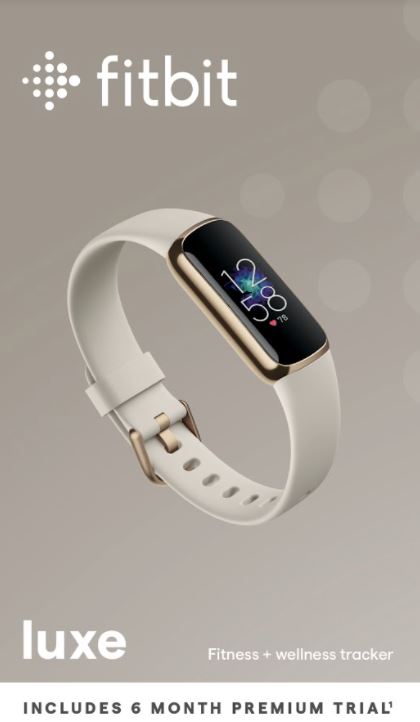 Take your well-being and fitness goals to the next level with the the Fitbit Luxe™ —a fashion-forward fitness and wellness tracker that helps you meet your goals while rocking an effortless, sleek look. The Fitbit Luxe™ provides insights into your activity, sleep, stress and more, making it a must-have workout wardrobe essential, and it's now available at Sporting Life and sportinglife.ca to shop now.
With many great features to choose from, we've rounded up a few of our favourite features about the Fitbit Luxe™.
PREMIUM DESIGN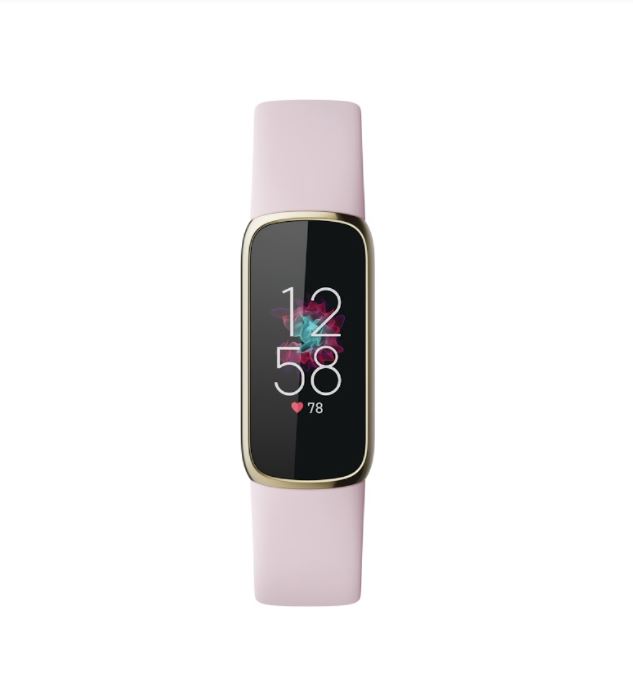 The sleek style immediately sets itself apart from the rest, and has a stainless steel case and comfortable band that can help turn this piece into an everyday staple! Not to mention, with the elevated design this bracelet is comfortable to sleep in too! No matter where you are, Luxe™ is able to automatically adjust its brightness to your environment.

WELLNESS & STRESS MANAGEMENT
Health and wellness have become such a key part in our everyday lives. The Fitbit Luxe™ has key features that can help provide tools for stress management, self-care, heart rate and more.
STRESS MANAGEMENT TOOLS
Get a daily in-app Stress Management Score and see how your activity, sleep and heart rate impact your body's ability to handle stress.
MINDFUL MINUTES
Let your mind have a moment with mindfulness content in the Fitbit app. Track your trends and reflect on the steps you're taking to level up your self-care routine.
RELAX GUIDED BREATHING
Find those much-needed moments of calm with on-wrist guided breathing sessions.
HEALTH METRICS DASHBOARD
Keep a closer eye on your well-being with health metrics like breathing rate, heart rate variability (HRV) skin temperature variation and more.
MENSTRUAL HEALTH TRACKING
Track periods, record symptoms, track ovulation.
SLEEP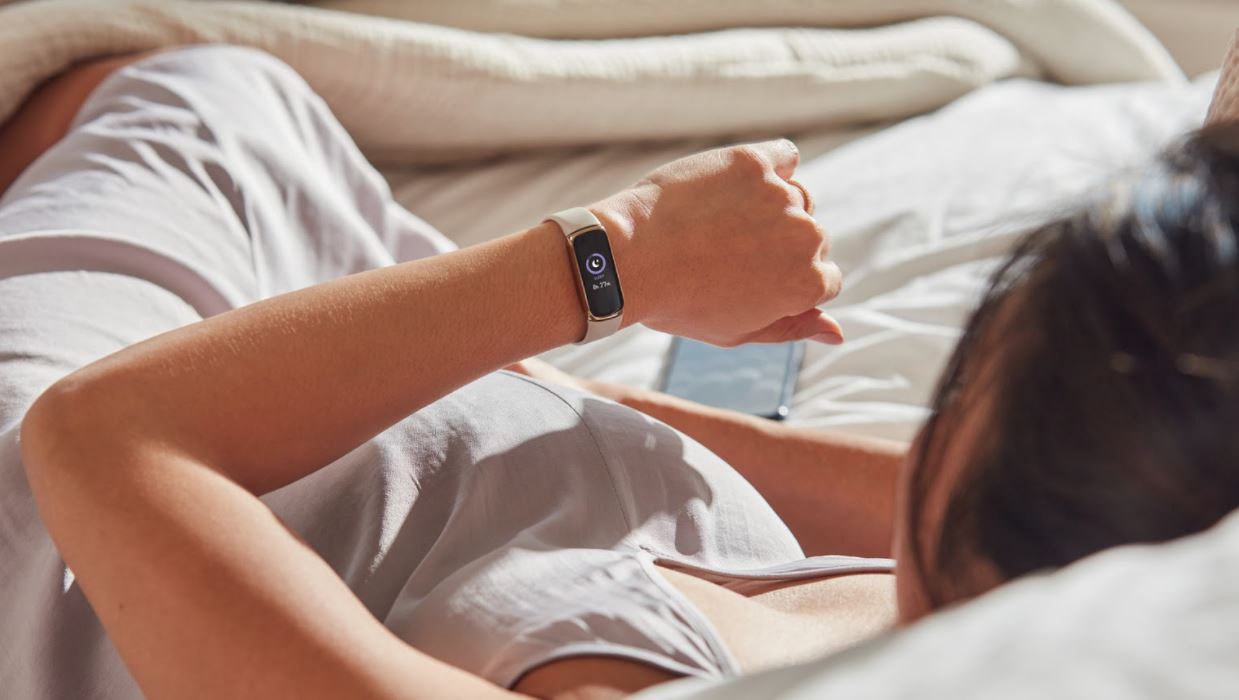 Who doesn't love their sleep? Fitbit Luxe™ is able to track your sleep stages, sleep score and can provide tips to improve your overall sleep quality.
HEALTH & FITNESS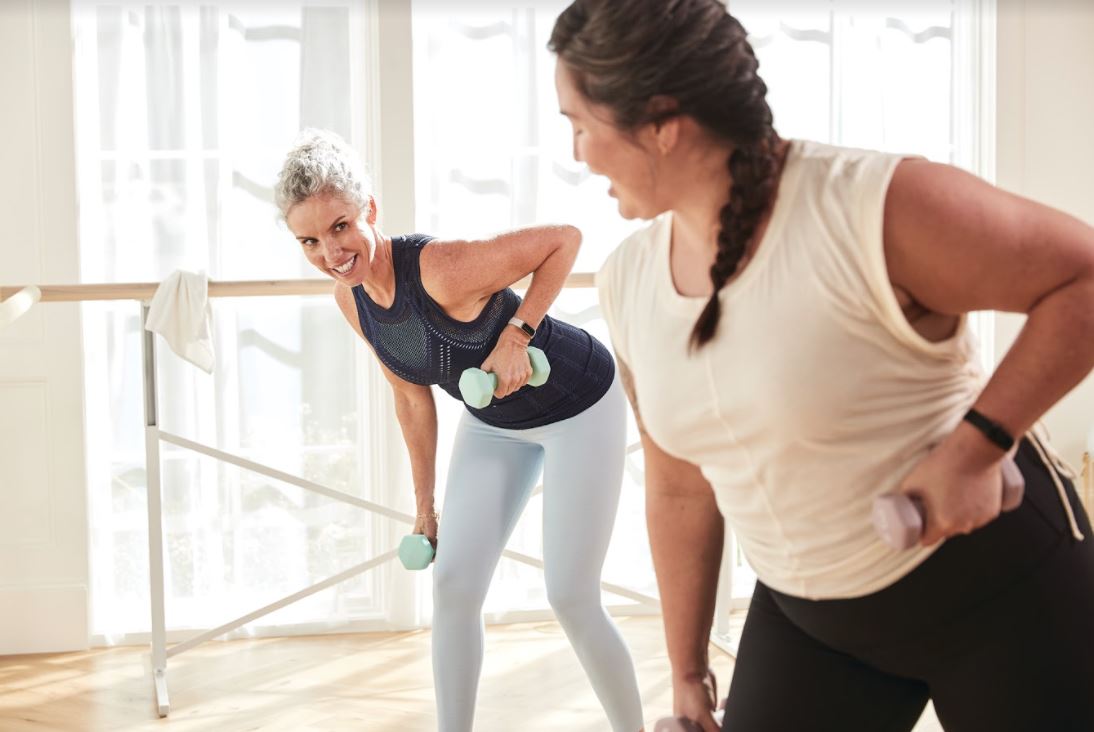 Stay active withLuxe™. It can help you reach your fitness goals and help you achieve a workout routine that is right for you! Below are a few key health and fitness features that we can't live without. And, you're able to use a do not disturb feature when you are spending time on your fitness routine.
ACTIVE ZONE MINUTES
Luxe™ lets you know when you've reached your target heart rate zones and helps you maintain your intensity for more efficient workouts.
24/7 HEART RATE
24/7 heart rate allows you to understand your heart rate trends, track sleep stages and better estimate calorie burn.
REAL-TIME PACE & DISTANCE
Connect Luxe™ to your phone's GPS to see real-time pace and distance on your wrist during walks, jogs, hikes and bike rides and see a map of your effort after your workout.
ALL-DAY ACTIVITY
Every part of your day impacts your goals, so with the Fitbit Luxe™ you can track all-day steps, distance and calories burned.
20 EXERCISE MODES + SMARTTRACK™
Choose from a variety of different exercise modes to get real-time stats during your workouts
SWIM PROOF + SWIM TRACKING
Luxe™ is swim proof, so you can rock it in the pool, lake and beyond. Plus, it automatically tracks how long you've been swimming
With so many amazing features, Luxe™ helps you stay connected right from your wrist and has a battery life that lasts up to five days!
Shop Fit bit on Sportinglife.ca and wear it everyday, on your next adventure, and during your next workout!