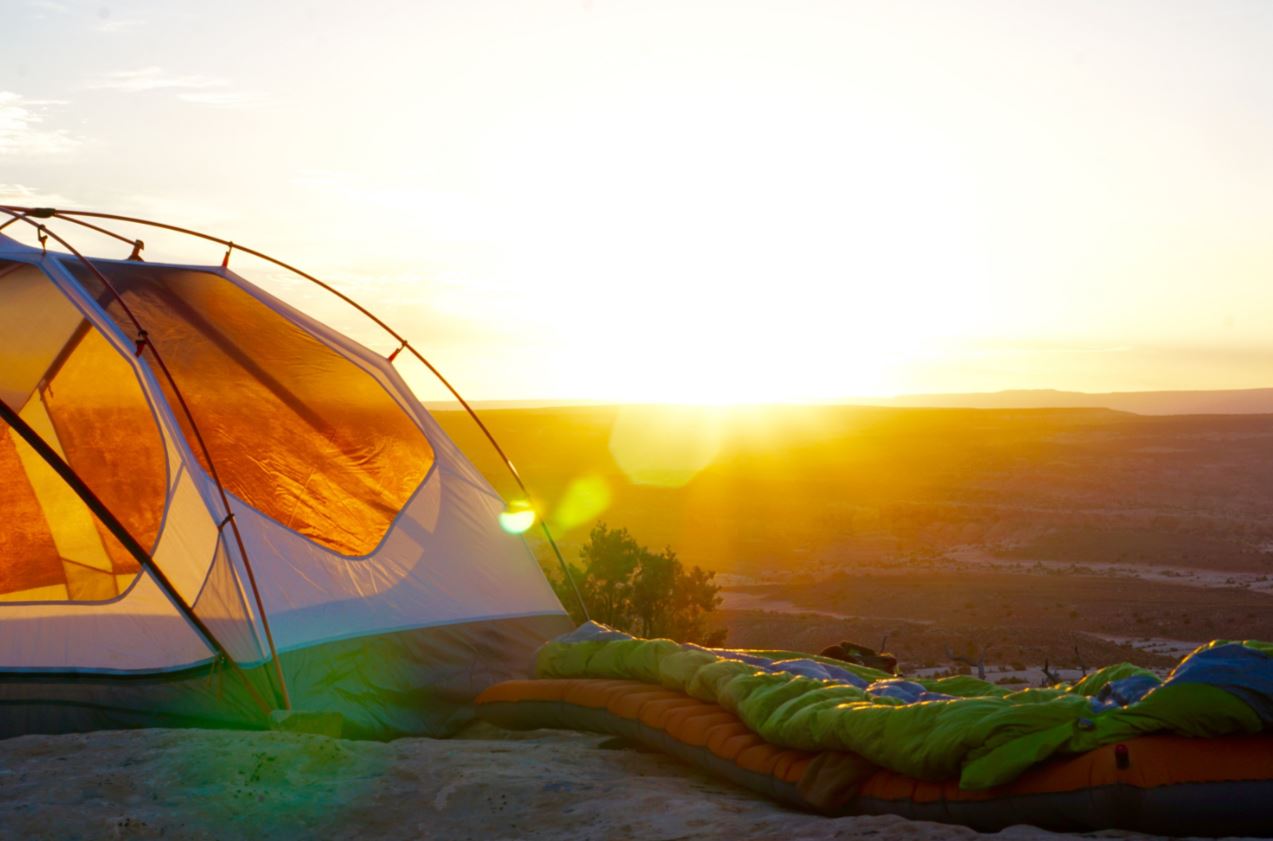 According to a new Leger survey, Canadians will be celebrating summer by indulging in staycations, with 63% most likely to take local day trips, and 50% taking longer trips within their province. If you're looking for ideas on how to enjoy your home away from home, and make the most of the beautiful place we call home, keep reading for a list of the top places to visit, camp or stay in a cottage.
And, for all of your staycation needs for wherever you get outside, shop sportinglife.ca.
Top 5 Places to Staycation in Canada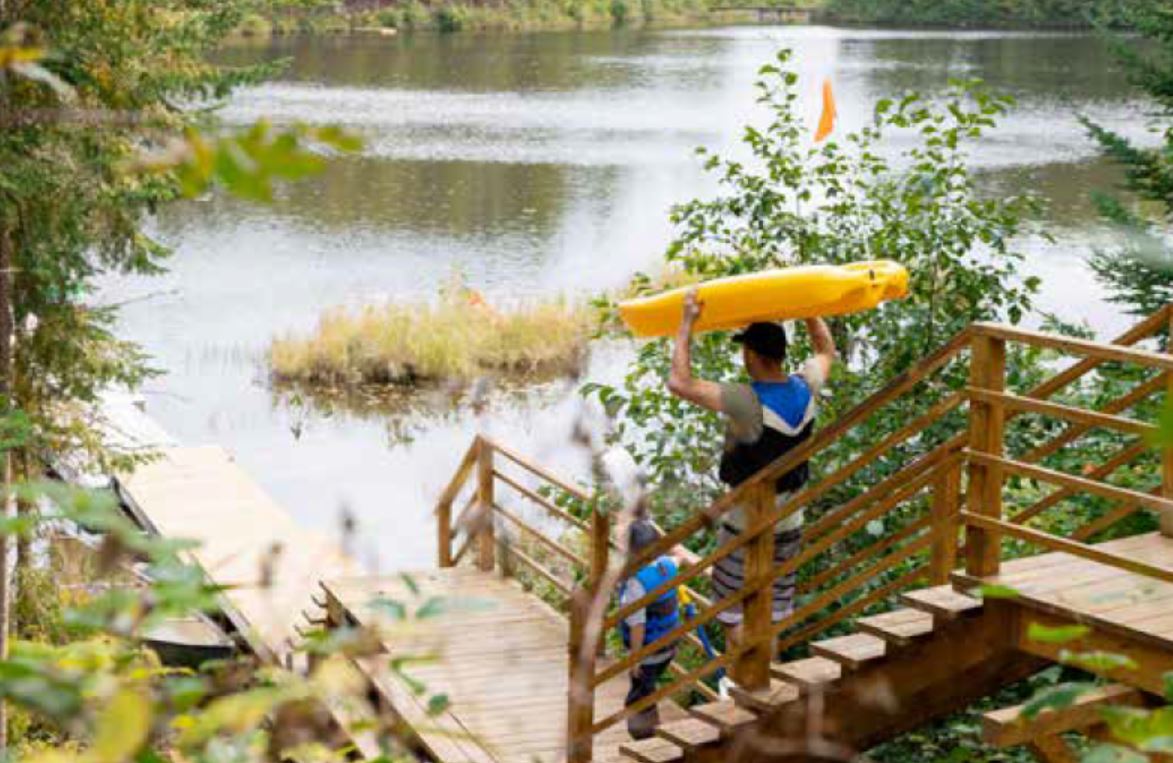 Kawartha Highlands Provincial Park, Ontario (ON)
Just 2.5 hours away from Toronto is the picturesque Kawartha Highlands Provincial Park. It's the second-largest provincial park, and perfect for a family getaway. Once you're there, you'll discover outdoor activities like canoeing, fishing, and boating. If you're interested in camping for a few nights, you can do that too!
Jasper, Alberta (AB)
Jasper is an alpine town in the commercial centre of Jasper National Park, about four hours away from Edmonton. There's tons to do — mountain biking, camping, multi-day hikes, wildlife viewing and more. Looking for upscale relaxation? Check out the Fairmont Jasper Park Lodge.
Mont Tremblant, Québec (QC)
This popular ski resort offers experiences all year long. Thrill-seekers will love the zip-lining and rock climbing, or you can take the whole family hiking or mountain bike riding. The city of Tremblant is also home to beautiful golf courses and an exciting racing circuit.
Kelowna, British Columbia (BC)
Kelowna is nestled away in the south of BC, surrounded by provincial parks, pine forests, vineyards, orchards and mountains. Common activities you can indulge in include wine touring, golfing, boating, fruit picking, cycling and hiking.
Thunder Bay, Ontario (ON)
Thunder Bay is all about water. You can rent (or learn to operate) a sailboat and go kayaking or fly fishing. Plus, there are tons of hiking trails, single-track riding trails and beautiful sights to stop at like the Kakabeka Falls.
When you explore the great Canadian playground, shop for hiking & outdoor gear like backpacks, hiking shoes, trekking poles, water bottles and more.
Visit These Canadian Camping Spots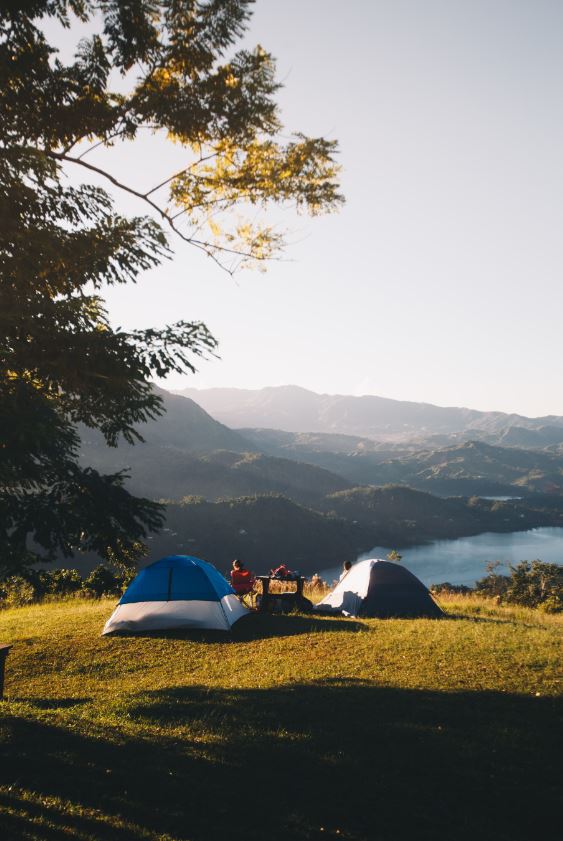 Mingan Archipelago National Park Reserve, QC
This unique destination on the north shore of the Gulf of St. Lawrence features a chain of 40 islands with huge limestone outcroppings. With 44 camping sites, you'll have easy access to whale watching, island-hopping, whale watching, hiking and boating.
Bow Valley Campground, AB
Surround yourself with turquoise waters and vast mountain ranges at the Bow Valley Campground. You can grade a canoe and paddle along the river, and if you're a rock climber, there are several routes you can ascend nearby.
Rolley Lake Provincial Park, BC
Less than an hour drive from Vancouver, you'll find Rolley Lake Provincial Park. Offering 64 campsites all nestled in the trees and just minutes from the lakeshores, staycation-ers can enjoy swimming, fishing, hiking and canoeing.
Lake of Two Rivers Campground, ON
This popular campsite is nestled beneath towering white pines and you'll get to lounge on the large, sandy beach that is great for swimming or launching a canoe. Getting active is easy — they have hiking and biking trails that leave right from the campground!
Before you explore some of these places, shop camping gear from brands like The North Face, Marmot and Coleman, plus all the essentials like tents, sleeping bags, cookware, and more on sportinglife.ca.
4 Cottages You Can Visit This Summer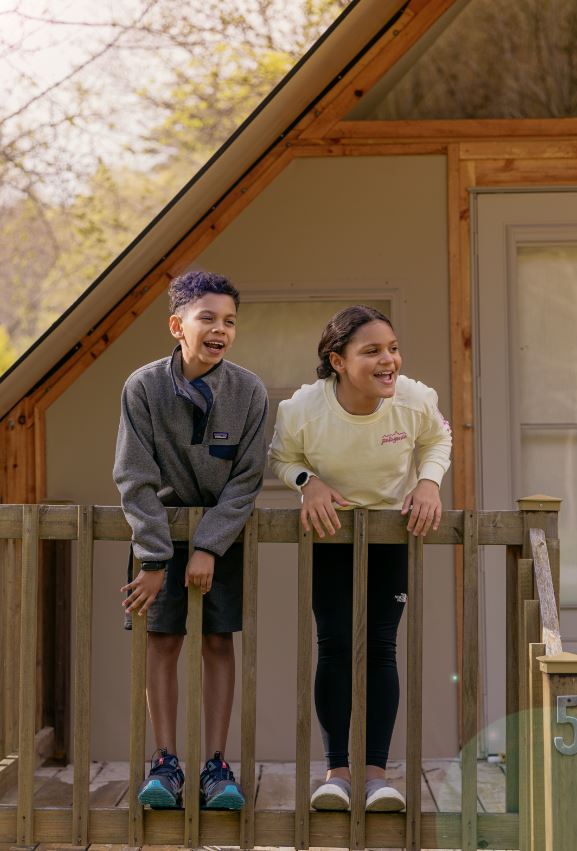 Muskoka, ON
Muskoka aka Cottage Country is the perfect place for urbanites to get away, relax and enjoy nature. There are 1,600 lakes and many rivers and beaches. You can choose between upscale, lakeside cabins and vintage inns, depending on your style. Plus, you'll find lots of places to rent boats, mountain bikes and canoes.
Paradise Lodge and Bungalows, AB
These luxurious cabins are located just 1km away from beautiful Lake Louise. You'll be just minutes away from a variety of outdoor activities including hiking, biking, canoeing, horseback riding and caving.
Beaver Point Resort, BC
Take it easy at Beaver Point Resort, nestled on the shores of Tchesinkut Lake. Around the area, you can enjoy recreation opportunities including hiking, fishing, swimming and of course our world-class mountain bike trails. Not to mention you'll have gorgeous views of the lake and wilderness!
Parc national de la Jacques‑Cartier, QC
Whether you're looking for a romantic getaway or a family trip with the kids, the Sépaq cabins inParc national de la Jacques‑Cartier are the perfect accommodation! They are isolated in the woods, and you can enjoy geocaching, fishing, biking, hiking and stand-up paddle boarding in the area.
Time at the cottage wouldn't be complete without some fun on the water. Shop for water rec and more with must-have items like kayaks, stand up paddleboards, water inflatables, goggles and other swim gear.
Let's see where you decide to go! Share your adventures by tagging @sportinglifeca on Instagram.