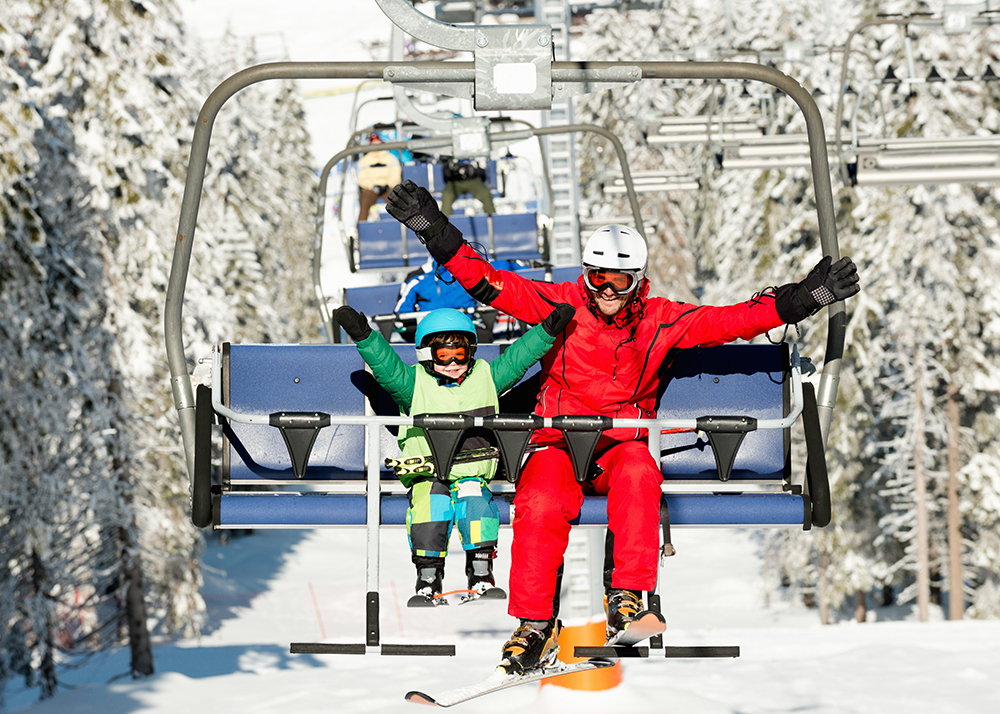 We here at Sporting Life love our long weekends — especially when it happens to be a wintertime Family Day.
When it comes to regular weekends, the hustle and bustle of life can overrun our time off with chores, errands, sports practices, and music classes. Family Day, however, gives us that extra day to enjoy with our families. It's the perfect opportunity to reminisce over old memories, make new ones, and spend time with the ones we love.
We also find that spending too much time indoors (most likely watching The Next Big Thing in Streaming) can leave us yearning for fresh air. As much as we love cheering for our favourite characters, we want our own adventures and experience our own version of fun — not watch someone else's.
Do you feel the same way? If so, you're in luck. We asked our staff for some of their favourite outdoor Family Day activities. We hope they inspire you to get outdoors and make your own long weekend traditions.
Skiing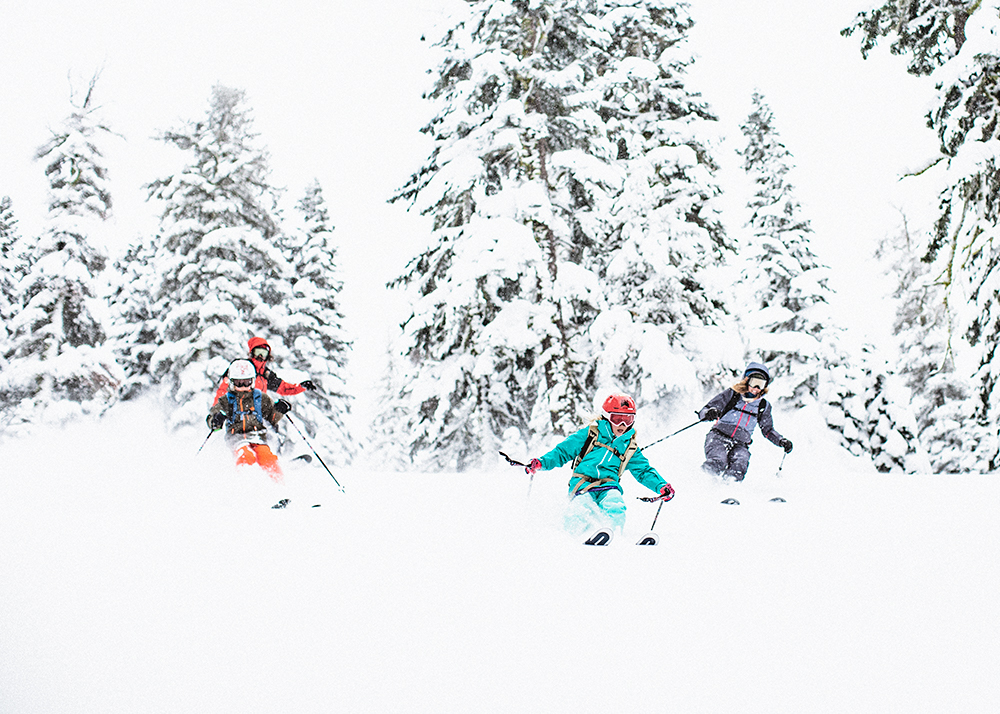 My wife and I are skiers so our kids were always destined to be too! My wife has been an instructor for 25 years and she started teaching my son and daughter since they were two-years-old.
Skiing is probably the best sport you could ever do with your kids. One day they're skiing the bunny hills, then they move onto the bigger hills, and suddenly, we're bringing them out to the mountains. Eventually, they become rippers on their own and want to bomb down the hill.
I love celebrating the great runs with them and watching their passion for the sport grow. That feeling is addictive. — Jean Paul Corbeil, Director of Marketing
Jean Paul's Top Tip: No kid wants to go skiing if they're cold and wet or if they've hurt themselves. Safety-wise, it's important to have the right helmet and goggles. We go through a mental checklist and make sure we have snacks and extra clothes, like ski socks. If their feet are wet in the morning, they can change into a nice, dry pair in the afternoon.
What to Bring
Did you know that Sporting Life offers a Junior Ski & Snowboard Half Back program? When parents purchase a junior ski or snowboard package with us, they can return it at the end of the season for credit worth half of the value. Then use that credit for a new ski or snowbord package next year!
Snowshoeing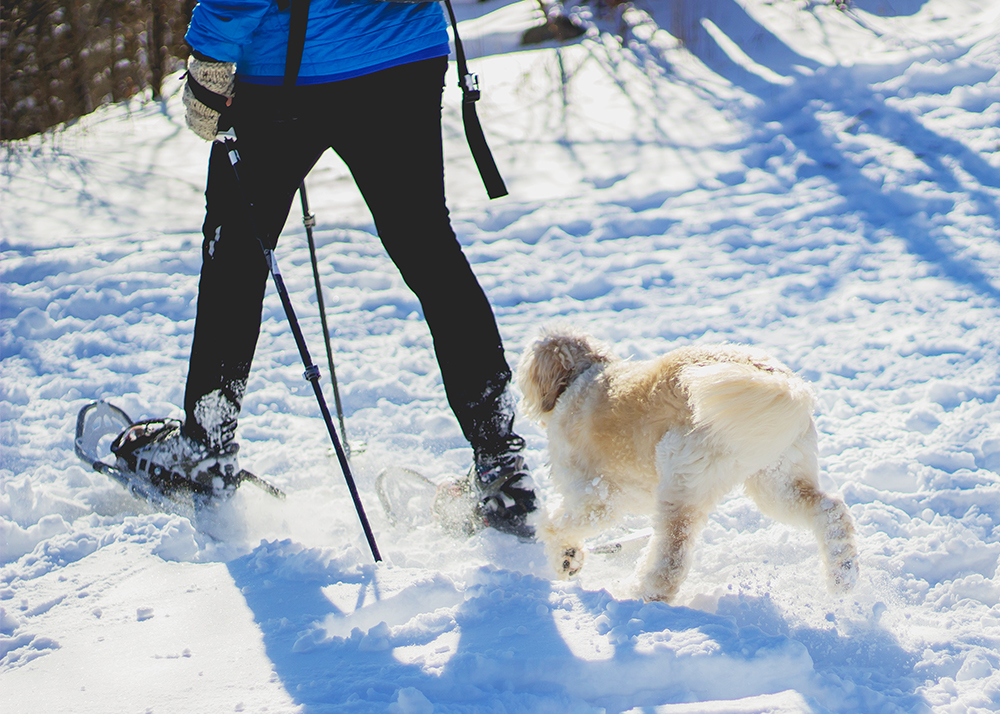 Snowshoeing possibly one of the most peaceful, beautiful things you can do in the winter.
You go into the forest and it's so quiet — just the sound of the trees and the whistling of the wind… It's especially beautiful when it's sunny. The way the light comes through the trees is so pretty. It makes the ice on the tree branches look like jewels.
If you can walk, you can snowshoe, and it's a great aerobic workout. We go to a fantastic bakery afterwards because we feel like we've earned it. — Robyn Haliburton, Softgoods Merchandise Manager
Robyn's Top Tip: I always use hiking poles for stability, especially when it's a bit icy. It's good to have poles that will keep you from back slipping, especially when I'm going up and down hills.
What to Bring
Sledding
People have different names for it: sliding, sledding, tubing, tobogganing… we call it sliding. My family has been sliding since my kids can sit upright (they're now 10 and 11).
We just find a hill, go up and down it and have crazy fun. We do it until my kids get tired, which takes much longer than you'd guess, given all the uphill running. I always go up with them because all the fun is going down the hill. With an inflatable tube, you just hold on for dear life and hope for the best! — Nicole Hummel, Hardgoods Buyer
Nicole's Top Tip: We always bring a big flask of hot chocolate with us. The kids get pretty sweaty (there's a lot of running!) but it does get cold. It's always nice to treat them to some hot chocolate while we're outside.
What to Bring