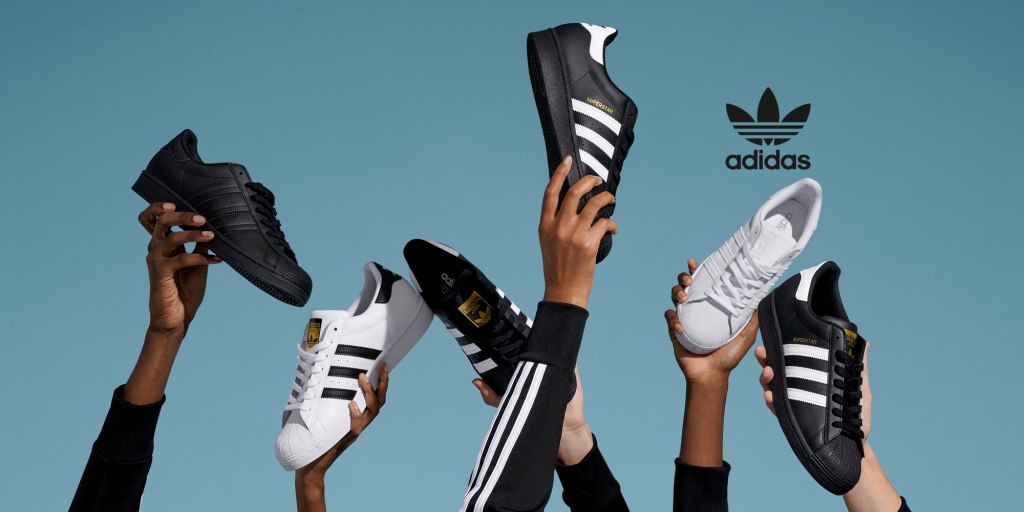 There are very few sneakers that have survived the times like the adidas Superstar.
Once a performance shoe and now a pop culture staple, adidas revolutionized the sneaker industry with its iconic "shell toe." The shoe's basic silhouette made it easy for generations of sneakerheads, basketball fans, and pop culture vultures alike to incorporate the Superstar into a wide array of styles and tastes.
To celebrate the 50th anniversary of the adidas Superstar, Sporting Life looks back at the history of the iconic sneaker.
1965-1970
Created by adidas founder, Adi Dassler, in 1969, the Superstar was originally designed to revolutionize the basketball industry and was the sportswear company's second attempt at entering the Converse-dominated market. adidas' first basketball shoe—the Supergrip, which was released in 1965—ended up paving the way for the Superstar.
A stark contrast to the canvas sneakers preferred by basketball players at the time, the adidas Superstar featured an all-leather upper, a reinforced toebox inspired by popular European sports, namely tennis and soccer, and a better sole. The sneaker's design provided better support on the court than their competitor's.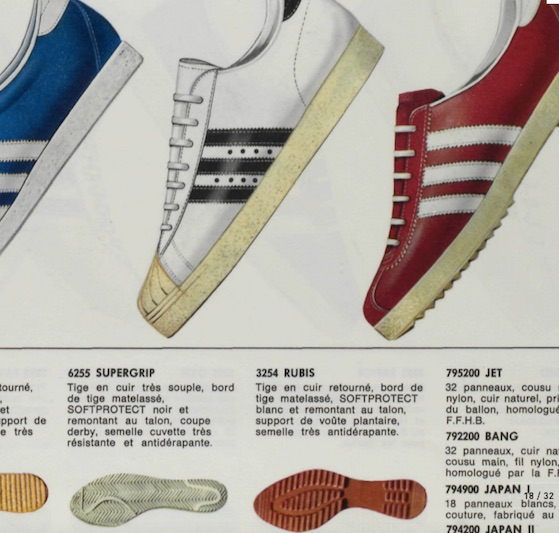 1970-1980
By 1973, the majority of professional basketball players were wearing the adidas Superstar. adidas later signed their first basketball endorsement with legend, Kareem Abdul-Jabbar.
While changing sneaker technology would eventually push the Superstar off of the court, the iconic adidas model quickly became a must-have shoe off of it.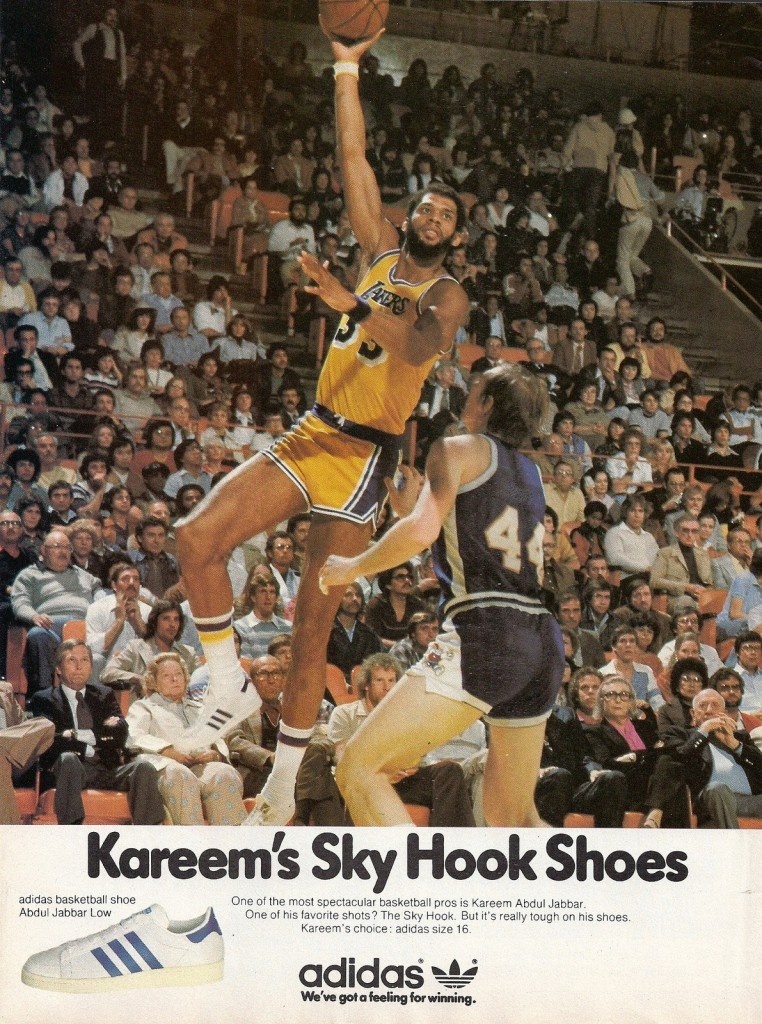 1980s-2000s
The Superstar became a fashion mainstream choice thanks to the rise in popularity of skateboarding and hip-hop culture.
Hip-hop group Run-D.M.C. famously wore the Three Stripes from head-to-toe, often sporting matching tracksuits and Superstar sneakers. The New York natives even paid tribute to the brand with their 1986 track, "My adidas," which immediately resulted in an endorsement deal. This was the first time a sportswear brand collaborated with hip-hop artists to promote their product.
The Superstar also became a favourite within skateboarding circles. Once a performance feature for basketball players, the Superstar's sturdy shell toe could withstand the friction caused by the foot rubbing against sandpaper-like grip tape during flip tricks.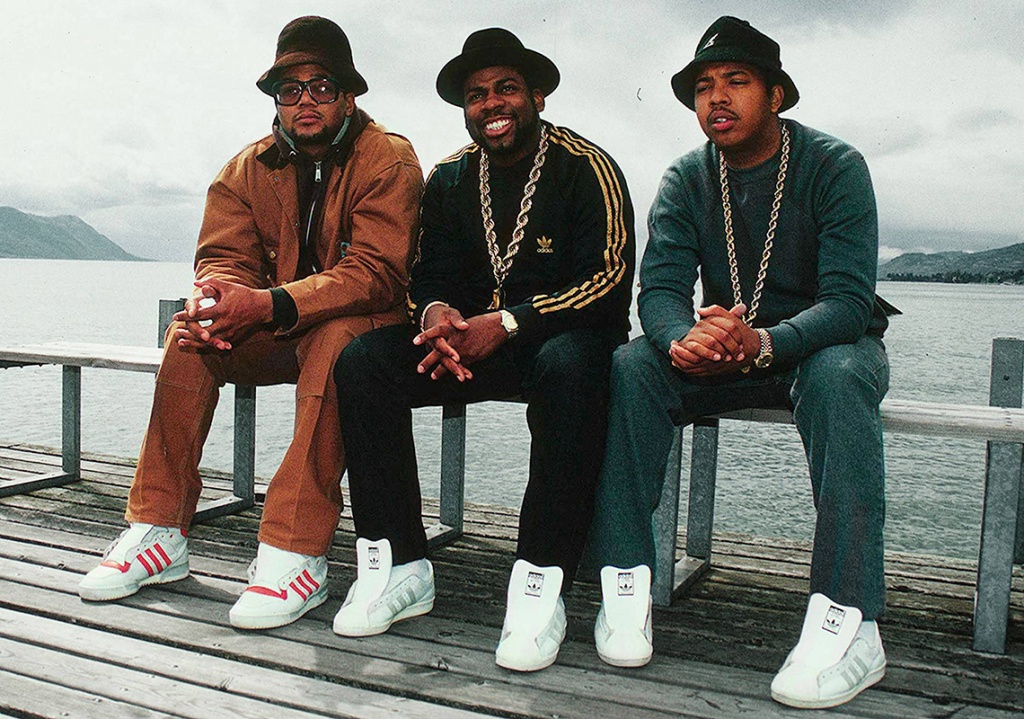 2000s to Present Day
The Superstar continues to dominate the mainstream well into the 21st century thanks to numerous collaborations with popular artists, musicians, and fashion labels.
To celebrate their 35th anniversary, adidas released 35 new versions of the sneaker. Fanatics lined up for hours just to get their hands on the limited edition designs.
We can see why: the Superstar is arguably one of the most iconic and influential sneakers designs of all time. Worn with jeans, a well-fitted suit, or a skirt, the Superstar has changed the way the world looks at sneakers.
There really is no other shoe out there that has effortlessly melded the worlds of pop culture, fashion and sport.