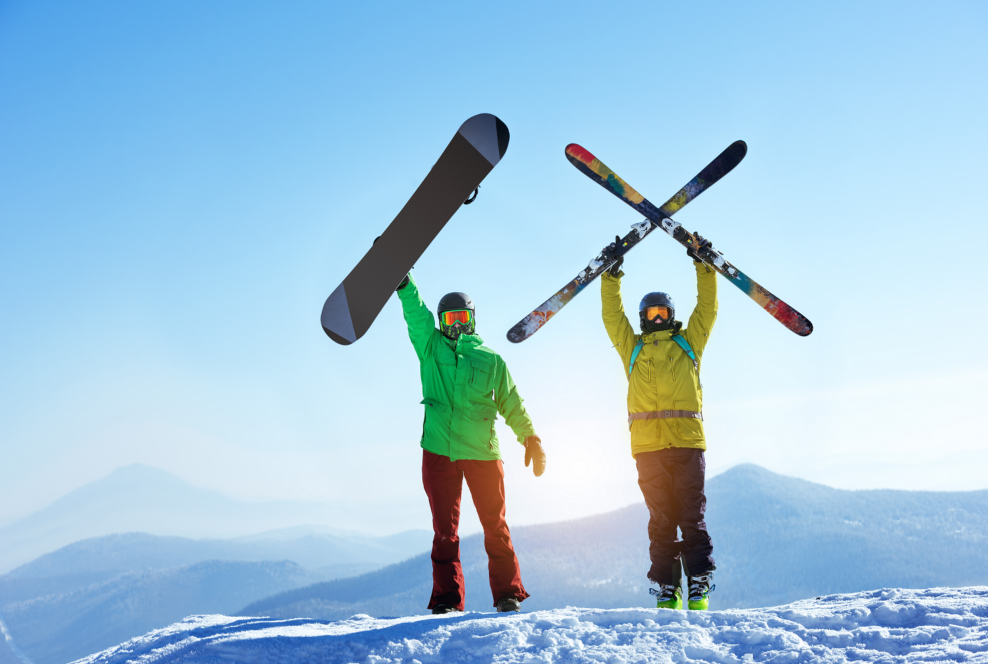 Ski season is right around the corner and it's time to start thinking about equipment. If you've got growing kids, it's probably time to start thinking about new equipment, and if you've got a little daredevil on your hands — or you just haven't tuned your own equipment in a while — you definitely need to consider a tune-up before you hit the slopes!
Sporting Life has a ski shop you can visit for a quick tune-up and a forward-thinking Junior Halfback program you can utilize to maximize your spend as you upgrade gear for growing kids. Here are all the details…
Ski and Snowboard Services
You can head to your closest Sporting Life for a tune-up. We offer services for skis, snowboards, racing skis, cross-country skis and skate skis. Why get a tune-up? It's important for both safety and efficiency. You'll love how quickly you can fly down the hill with a fresh wax job, and having an expert looking over and correcting all of your equipment before you start the season can save you from an injury or near miss.
Each of our locations boasts top-of-the-line Wintersteiger machines, which are the leading provider of the tune-up machines that will guarantee to send you to the slopes in peak form.
So, let's go! Did we mention that after your 3rd tune-up we will give you the 4th tune-up free?
Junior Ski & Snowboard Half Back Program
Skiing as a family can be costly when you need to get new equipment for growing kids each year. We created the Junior Ski & Snowboard Half Back program so that you can get everyone outside on a budget, and your kids are always properly fitted for safety and performance.
Here's how it works: If you purchase any new recreational junior snowsport equipment, including skis, ski bindings, alpine boots, snowboards and snowboard bindings, you can return them within one year and receive an in-store credit for 50% of the purchase value! If new is not for you, you can also check out our selection of pre-owned equipment at each Sporting Life location.