THE BEST RACQUET FOR SPIN JUST GOT BETTER
The Pure Aero represents a significant improvement over the previous generation of Aero racquets. The new aerodynamic frame enables the racquet to have a faster head speed and the optimized string pattern enhances spin production. The new Pure Aero is engineered to have you dominate from the first point to the match point.
---
---
SHOP THE NEW SPIN MACHINE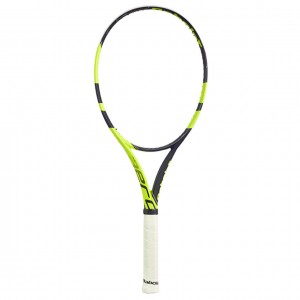 Babolat
Pure Aero Lite Tennis Frame, $229.99
The Pure Aero Lite Tennis Racquet from Babolat is constructed with graphite, comfortable grip and an average length. The FSI Spin Technology features wider spacing between the crosses for increased ball bite, which results in more spin potential. With this racquet and your impressive skills, you are prepared for a victorious match!
---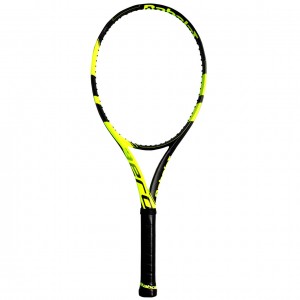 Babolat
Pure Aero Tennis Frame, $239.99
This new racquet features stability and speed, with its upgraded aerodynamic beam and swingweight, helping the ball to cross the net faster and with more momentum. If you're looking for a racquet to help you improve your stats on sending the ball deep to your opponent s backcourt, the Pure Aero makes a great choice. At net the Pure Aero feels solid, accurate and lively, and it has more than enough put-away power for ending points with authority.
Babolat
Pure Aero Team Tennis Frame, $239.99
The Babolat Pure Aero Team is the latest lighter weight option in the Pure Aero racquet line and offers a great new matte black and fluorescent yellow cosmetic. This tennis racquet is designed for the player looking for a medium weight, ball responsive and powerful racquet. The Pure Aero Team strengthens skill and has an exceptional spin.
---
Shop Babolat at