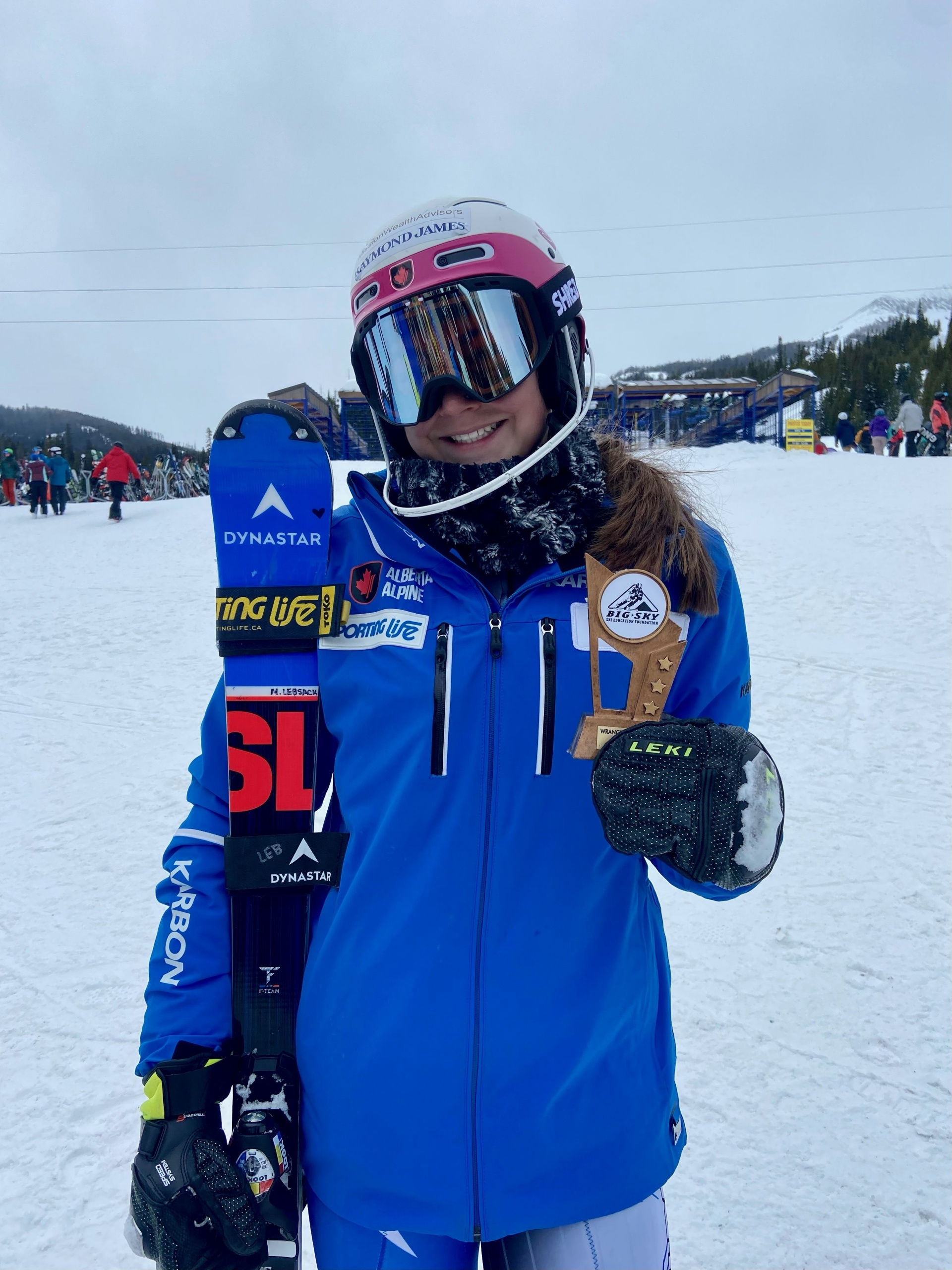 Content is presented by Sporting Life, National Partner of Canada's Ski Teams.
From age of two, Makenna Lebsack started skiing and by the age of five, she was already entering in race programs. Growing up, Makenna didn't choose to ski; she enrolled because of her sister, Avery Lebsack, and wanted to try ski racing. They quickly fell in love with the sport and the fun, welcoming environment racing had to offer. Fast forward to today, Makenna and her sister Avery are on the Alberta Ski Team.
Read more about Makenna and some fun facts below.
Makenna's Biggest Milestone
I think my biggest milestone in skiing so far was at Nationals when I was a first-year U16. I was extremely nervous on Day 1 in the start gate but as soon as I pushed out a switch flipped and I managed to move from starting almost last to coming down in third place. Placing for the Alberta Team gave me confidence and made me feel a sense of pride for my province which made me realize for the first time how much I wanted to make the Alberta Ski Team. I remember thinking the night before how cool it would be to podium at Nationals and the fact that it did happen, showed me that dreams can come true, which set me on a path that has gotten me where I am today.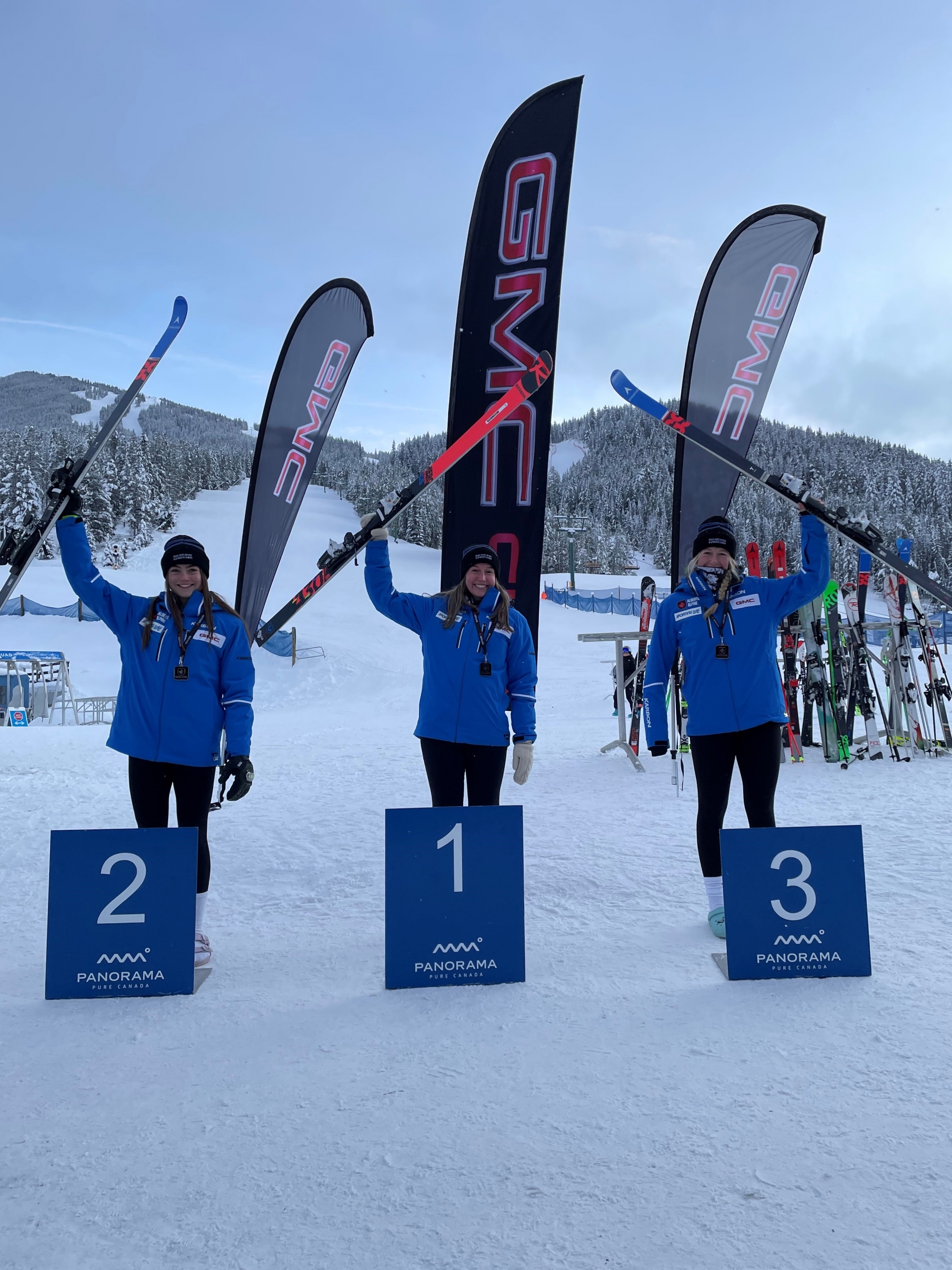 Makenna's Favourite Ski Destination
Over the years I have been to many ski hills across Canada but my favorite hill will always be Lake Louise. It's where I learned how to ski and was my second home for the nine years I raced for the Lake Louise Ski Club. There are runs for every skier no matter their skill level and the views are always stunning from the hill.
Makenna's Favourite Part about Being on the Team
I think my favorite part of being on the team is having such high-level teammates to train with because I am a very competitive person and they keep me on my toes and push me to the next level. I love how supportive this team is and even though we are all trying to beat each other, we all celebrate each other's successes and are there for each other in the lows. Skiing is an individual sport but it feels more like a team sport. Being on the Alberta Team, we are so united which makes us all stronger.
Mentor & Favourite Canadian Athlete
A huge mentor of mine is Mark Sharp who is the current Program Director and head FIS coach of the Panorama Ski Team. Mark has been coaching since 1988 and has been a club, provincial and national team coach so with his immeasurable knowledge and experience he has enormously helped grow my skills and given me confidence in my skiing. I do not have just one favorite Canadian athlete but one who definitely stands out for me is Cassidy Gray. I have been able to see the dedication and hard work she has put in, and not only is she a successful athlete but also a really kind and bubbly human being. Cassidy has always felt like another older sister to me and I could not be happier that she will be representing Canada in the 2022 Olympics.
Favourite Training Routine
Since we are always moving hill locations and changing from one discipline to another, I do not have one set favorite routine. A typical training routine for me consists of waking up, having a light breakfast, stretching with the team before getting on snow, doing some quality warm-up runs and then heading into the course. I like to focus on quality runs and aim for 5-8 at full intensity, over quantity to ensure I have successful sessions (especially over multiple days in a row).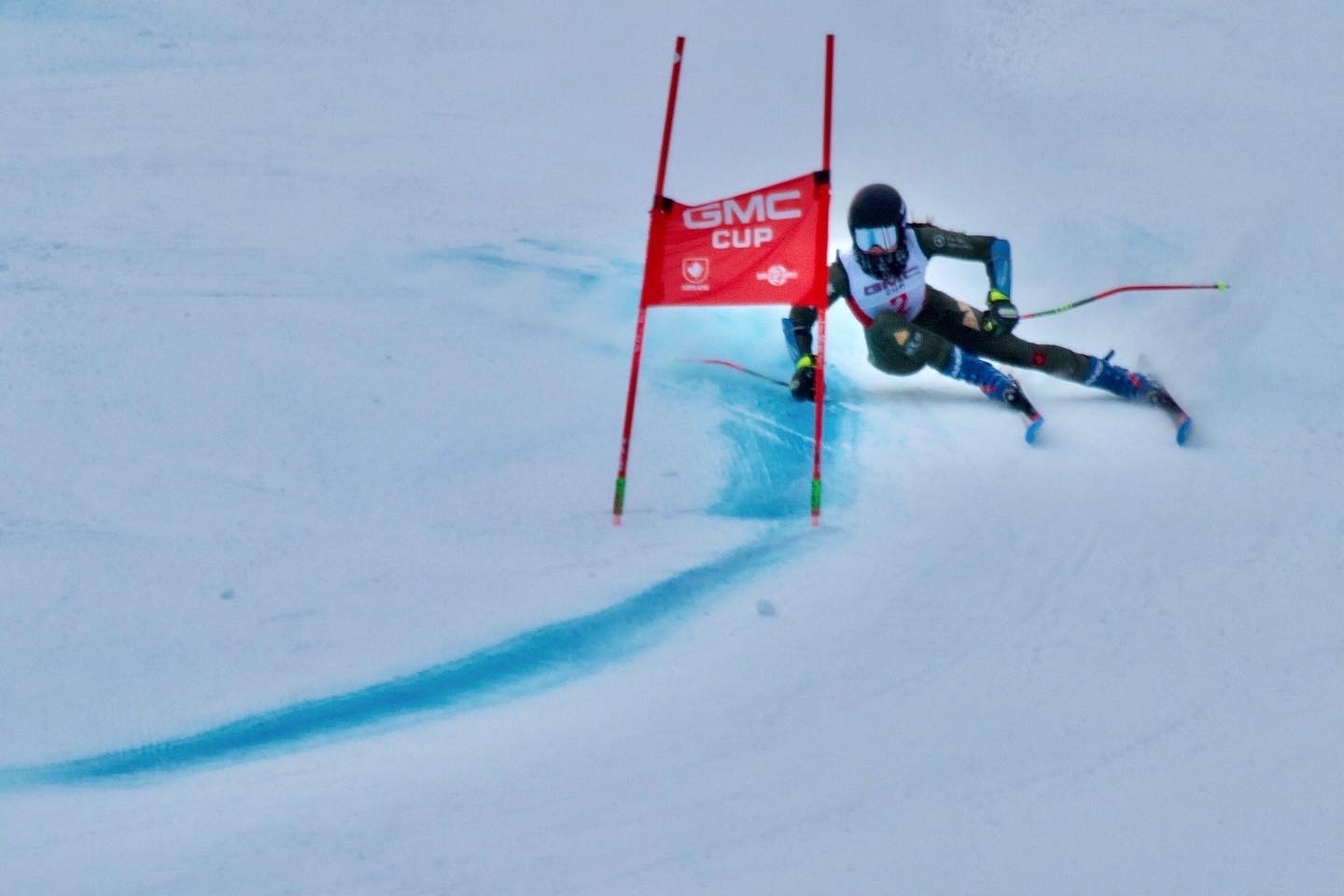 Makenna's Favourite Olympic Moment
One of my favorite Olympic moments is from the 2018 Winter Olympics in Pyeongchang, when Ester Ledecká won the super-G race. Ester is a Czech snowboarder who went from bib 26th to come down in 1st place. Later that week, Ester also won the parallel giant slalom in snowboarding and I remember her saying in an interview that her coaches always told her to specialize in one sport but she was determined to succeed in both. This shows that with the right mentality/dedication dreams can come true and never let anyone discourage you from pursuing your passions.
Makenna's Favourite Gear
My favorite race boot is from Lange and from all the different skis I have tested, Dynastar is my number 1 choice. I have always struggled to find a helmet that fits comfortably until I got my Basher Ultimate GS helmet and Totality Noshock SL helmet from Shred this year. As for poles, my favorite brand is Leki, as I prefer their clip-in technology over pole straps.
Stay tuned for more spotlight stories from our Canadian ski athletes. You can also gear up like the pros do by shopping our one-stop Ski Shop.