If you tuned in to the Vancouver International Mountain Film Festival, you may have gotten to know a bit about Izzy Lynch, the pro skier and producer and writer featured in the film Motherload that premiered at the event. We had the opportunity to sit down with her to discuss her many talents — from being a pro skier and Arc'teryx athlete to being a mom and working at a nonprofit that helps passionate outdoor people protect the places and lifestyles they love from climate change.
Sporting Life: When did you first get into skiing and did you always aspire to go pro?
Izzy Lynch: I started skiing at the age of two. My parents are very avid skiers and they had us all on skis as soon as we could walk. As for going pro, it wasn't so much a decision … it was just kind of like an evolution. I ski raced when I was younger right through high school. I quit the year after high school because I wanted to do something different and I enrolled in university. While I was in university, I was coaching ski racing on the weekends. About a year or two in I started to get pretty bored, I was like, I want to be skiing, not just standing on the side of a course. So, I got a job coaching freeride skiing with a ski club in Lake Louise, Alberta. While I was coaching them, we were taking our kids to big mountain competitions all over the province. And my kids actually convinced me to try my first big mountain competition. That just kind of led to me competing a bunch, which led to me getting sponsored, which has led to this career as a skier.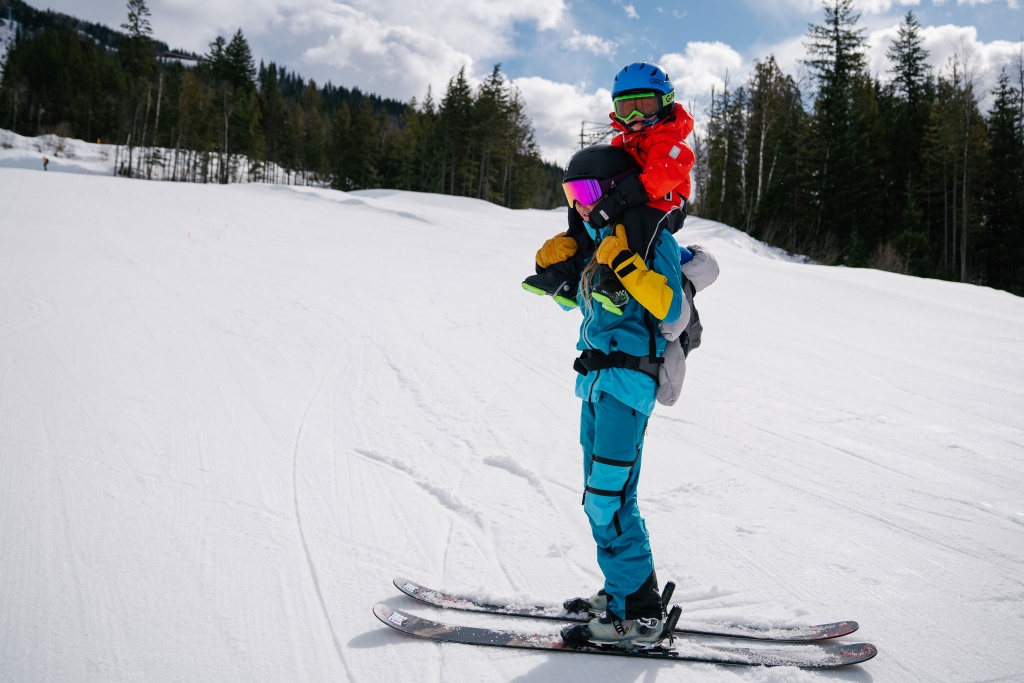 SL: Now that you're a mother, has your relationship with skiing changed? If so, how?
IL: My relationship with skiing definitely has changed a lot. I would say I love it more than ever! I appreciate my days out there so much more because they are, you know, fewer and further between than they used to be and it takes a lot more effort to get out there so when I am I'm just so happy. I love skiing with my son, it's really fun. I don't have to be summiting peaks or skiing gnarly lines to be having a good time these days. I'm just so happy to be out there in the mountains. And even if we're on the bunny hill, it still feels like a good day. And then my tolerance for risk — I would say I wasn't sure how that would go. And I think I was a bit maybe idealistic thinking, oh, no, my tolerance for risk won't change when I have a kid but it definitely has. I think a lot more about the consequences of the actions that I take out in the mountains and just a lot more thought is put into everything I do out there.
SL: You seem like you have so many passions between skiing, motherhood, filmmaking and writing. How do you balance it all?
IL: It's a no balance, balance. Any parent will know that balancing it all is kind of a non-existent thing. I think sometimes it feels balanced. It feels like you're getting everything you need, and your kids are getting everything they need. And sometimes it feels like you're just giving your all to them and sometimes you do get to just think about yourself. So, I don't know, it's hard for me to say that I'm balancing it all. It doesn't always feel like I am but we're making it work with lots of support. I live really close to my mom and my sister and they help me out a ton. My partner is amazing and is very involved in Knox's life. I think having a good crew of people around helps keep the balance.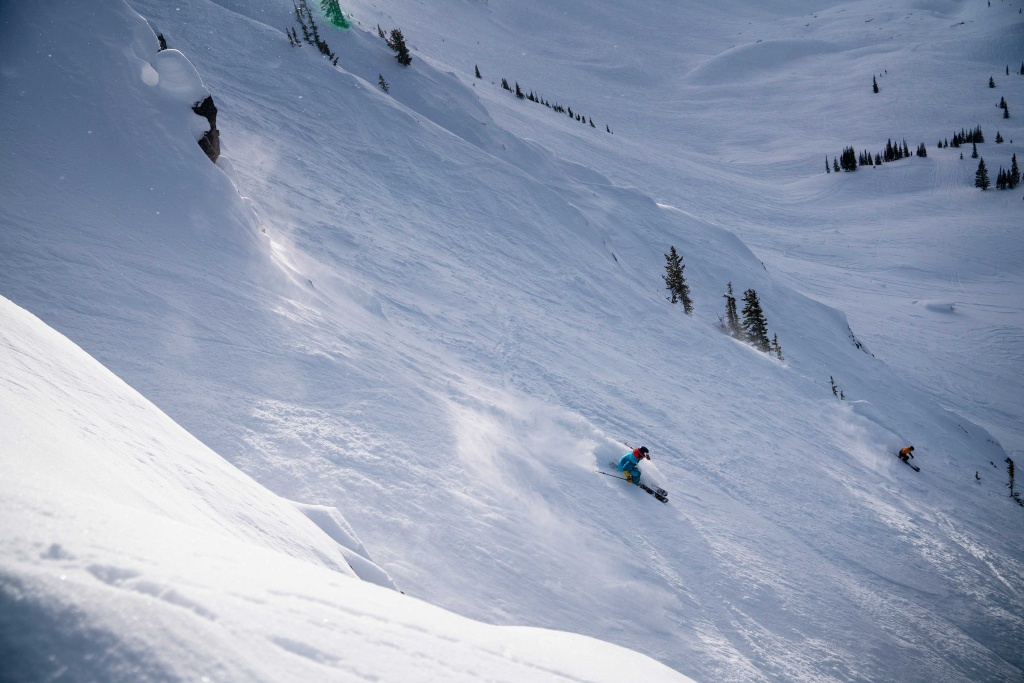 SL: On top of that, you're a Program Director at Protect Our Winters (POW). How did you get involved with this non-profit?
IL: POW is something I've always been really interested in. It just came to Canada about two and a half years ago. Some of my fellow Arc'teryx athletes were really involved with bringing it here, Greg Hill in particular, and he has made great strides in becoming a more sustainable ski mountaineering athlete. I actually got involved because of him. There was a job opportunity with POW and he kind of made me pay attention to it and put my name in for it. It's been something that's been on my radar for a long time, but I didn't get to really dive in until I started working with them.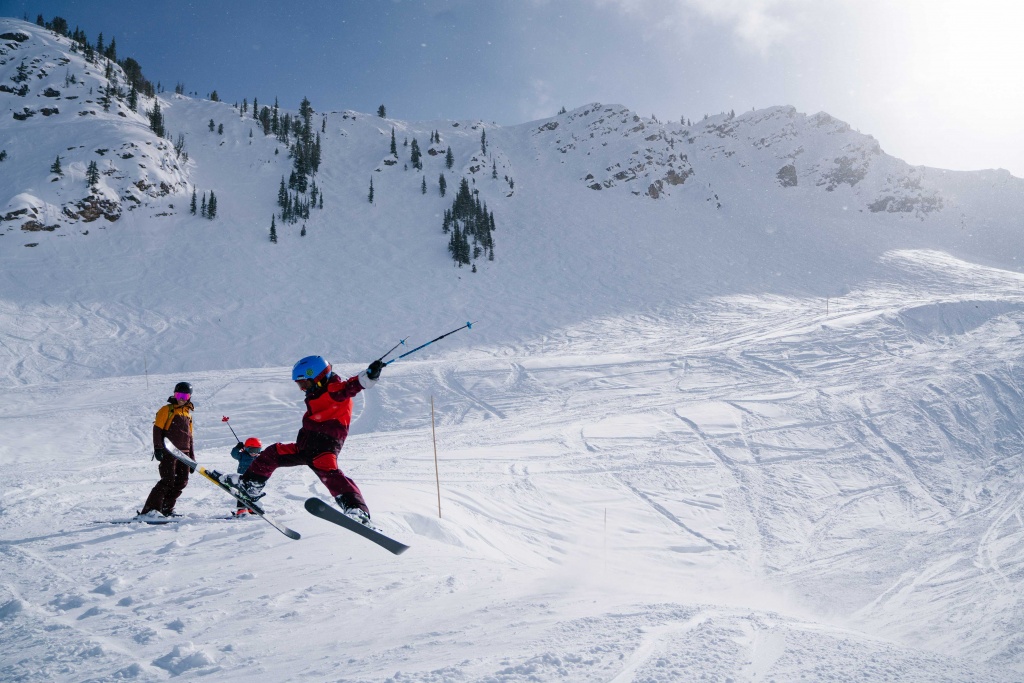 SL: That seems very aligned with Arc'teryx's sustainability mission. How long have you been an Arc'teryx athlete?
IL: I've been an Arc'teryx athlete since 2015. So, five going on six years now.
SL: You must get to know some of their gear inside and out. Do you have any favourite pieces?
IL: I have lots of different favourite pieces, it just depends on what I'm doing. But, one that I go to all the time is the Atom SL. It's a really nice lightweight piece that you can wear for high output activities like running or ski touring. I wore it ski touring all the time as a layer. It's nice for when you're going uphill, but you don't want to get wet from snow. And then it's also nice for hanging out at home, stretching, whatever. It's the perfect jacket, I think.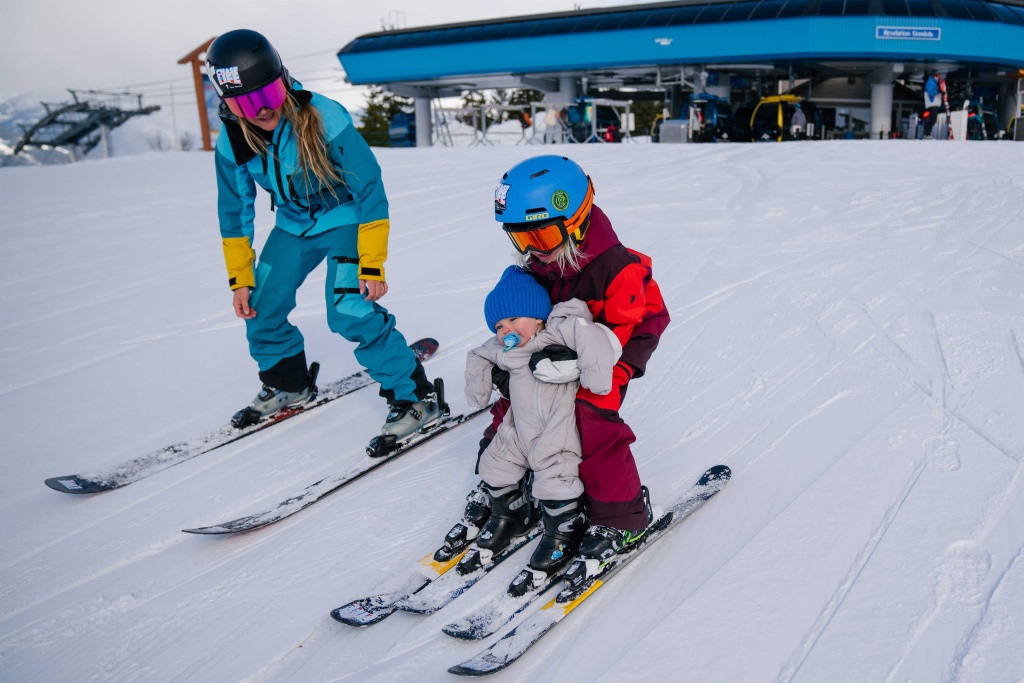 SL: Last, it's getting cold out there and more Canadians than ever are turning to the outdoors to get active and socialize safely. Any tips for layering and beating the chill in this cold Canadian climate?
IL: If you're getting active outdoors, which is one way I like to socialize — you know running or hiking or cross country skiing — it's definitely important to layer. Always start with a nice light base layer. Then, especially where I live, it's very wet. So I like to put on a synthetic mid-layer that will dry quickly and then a Gore-Tex shell on top, so that'll keep me dry. That way if I'm going up and I'm getting too hot, I can take off my mid-layer and just wear the shell to keep me dry. There are endless combinations of what you can wear. I'd say even if you're just hanging out outside, Arc'teryx has some amazing pieces. The Seyla Coat is the coziest warmest thing ever. So, if you just want to bundle up and be cozy, I would say put on the biggest down jacket you can find and that'll keep you warm.
Author: Déjà Leonard