Your ski boots provide control, steering, balance and comfort. With each of these, you'll be skiing as effectively as you possibly can! Our in-store custom boot fitting services are perfect for skiers of any level, whether this is your first or fifth pair of boots.
When a ski boot doesn't fit properly or the shape isn't quite right, your foot loses its battle against the boot. Our boot-fitting expert Cam compares custom boot fitting to finding the fourth leg for a 3-legged table – the goal is stability!
We've laid out a few common problems associated with ill-fitting ski boots. Our boot fitting technicians would be happy to sit down with you and address any issues you may have, whether they are listed here or not. Visit your nearest Sporting Life and find the perfect fit!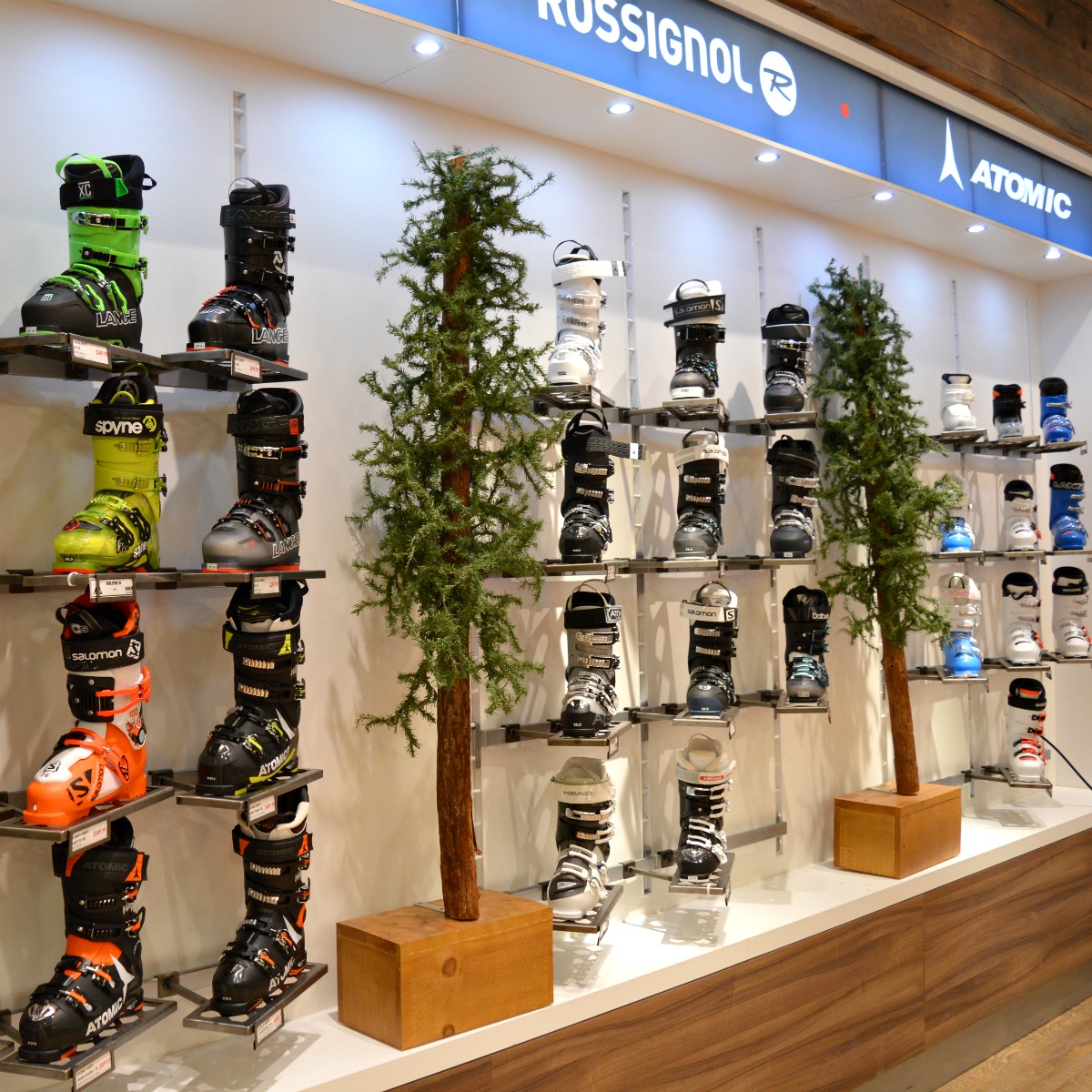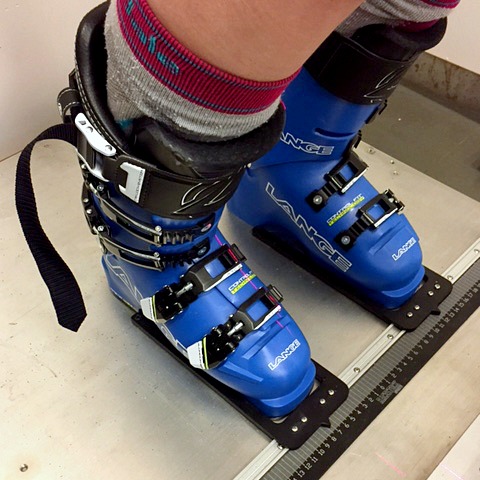 Bone Spurs
Bone spurs are the result of your foot banging against the shell time and time again, causing grievances to your foot. The body builds up calcium in that area as a natural band-aid, but this can cause long term pain.
To relieve the tenderness associated with bone spurs, our technicians will often dremmel out a small crevice in the shell, and pad the area around the spur. We will also ensure that you have a properly made footbed to reduce rubbing on the spur.
Cold Feet
There are a variety of reasons that your feet could be cold while skiing…the biggest misconception is that cold feet come from a boot that touches your toes. In fact, if your toe isn't touching the boot, there is dead air space in the boot which will reduce the overall temperature.
The best way to prevent cold feet is clean, dry socks. ONE PAIR ONLY! Two pairs of socks interferes with a proper fit, which is the best way to keep warm. Instead of choosing a chunky, padded sock that won't wick away moisture, choose a thin sock that keeps your boot fitting properly.
Another way to keep your feet warm in your ski boot is with a heater. Heated socks and liners come in many different styles which suit different styles of skier. While a ski racer may prefer a streamlined heated sock – such as a pair by Lenz with Bluetooth capabilities- any skier would fare well with the Conformable Pro Set Remote Foot-Warming System. It may ring in at a higher price point, but your toes will thank you after a full day on the mountain!
Shin Bang
"Shin bang" is exactly that – a bruise on the shin due to banging against the boot! The most common problem is that the boot is too big, and that pressure is not evenly distributed on the leg as the boot flexes. This can also be due to a lack of proper footbed – the angle of the leg changes, causing the shin to bang against the boot.
Aside from selecting a boot in the correct size, a booster strap can often fix the problem of shin bang. This dynamic power strap replaces the existing strap on your ski boot. Not only will a booster strap prevent your shin from banging against the front of your boot, but it will also lead to better ski performance & control and better shock absorption within the boot.
Toes Falling Asleep
If your toes are falling asleep, that means your boots are too tight, right? Not necessarily!
While our technicians will check the toe box to ensure that your toes aren't being squeezed, the typical cause of toes falling asleep is an improper footbed. With an ill-fitting foot bed, the foot's circulation is being cut off in an area where you may not feel it (i.e. inside the ankle or near your arch).
A proper footbed is key to a well-fitted boot. Our technicians will remove your sock and measure both of your feet while sitting and standing. This will ensure that your footbed allows for the collapse of your foot arch as your ankle bends. Our go-to brand of insole is Superfeet; these insoles are low volume, thinner, and are perfect for someone skiing less than 100 days a year.