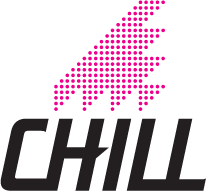 (TORONTO, ON) A youth development snowboard program for underserved youth has received a much-needed financial shot in the arm – just in time for winter. Sporting Life, Canada's most prestigious sporting goods and lifestyle retailer, has donated $10,000 to the Chill Foundation – a non-profit that's been helping young people since 1995.
The Chill Foundation's core youth development program uses snowboarding to teach life skills and increase self-esteem in underserved youth between the ages of 10-18.
"Snowboarding is a sport that many children cannot access and we're excited to open up opportunities for youth to enjoy the sport this winter," says Sporting Life's John Roe, "We are extremely excited to support The Chill Foundation and help them deliver the high quality programming to deserving children."
This year, more than 200 Toronto and Vancouver youth will learn some of the most important lessons in life while learning to snowboard.  Thanks to the support from Sporting Life, The Chill Foundation will provide program participants with everything they need to learn to snowboard, including lift tickets, lessons, transportation, and head-to-toe gear, which are all included at no cost to the participant.
"Donations like this one from Sporting Life make such a huge difference to these youth, most of whom have never considered snowboarding as an option," says Alistair Thomson with The Chill Foundation in Toronto, "As we know, Canada is a winter country and this money helps these young people get out on the snow and try an activity they otherwise wouldn't be able to afford."
For more information about Chill, head over to www.chill.org.
Founded by Burton Co-Owners Jake Burton and Donna Carpenter, Chill's core youth development program revolves around a six-week curriculum that uses snowboarding and other board sports to teach life skills and increase self-esteem in underserved youth between the ages of 10-18. Our six weekly themes, respect, patience, persistence, responsibility, courage, and pride, provide a framework for learning and personal growth. We use our time on the bus to the program to introduce the weekly theme through an activity, and reinforce the concept during our time on the mountain, at the beach, or at the skatepark. This structure allows participants to make meaningful connections to the curriculum while experiencing the innate joy of snowboarding. For more information about Chill, head to www.chill.org.