As the frigid temperatures of winter become a distant memory and milder weather begins to move in, it's time to consider making some changes to your everyday outerwear. After keeping you safe and warm for the past few months, your parka deserves a break. Spring calls for outerwear that is versatile and can protect you from whatever climate you may encounter in the coming months, without sacrificing style.
Canada Goose is a fan-favourite when it comes to protection from extreme cold and winter weather but their Lightweight and Hybridge® products prove that they know how to handle just about anything Mother Nature throws at you. Both lines feature innovative pieces of outerwear for men and women, with each being carefully designed to provide warmth, mobility and style in almost every weather condition.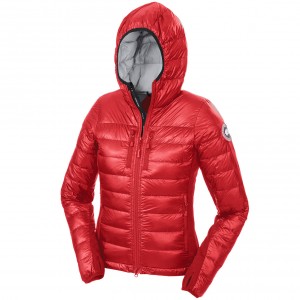 Women's Hybridge Lite Hoody Jacket $550
---
Like all Canada Goose products, the Lightweight and Hybridge® collections incorporate the innovative down and fabric technologies developed by the company to maximize warmth and comfort. This means that a unique blend of down filling is selected to suit each specific style then strategically placed throughout the item beneath an outershell that has been "treated with Durable Water Repellent fabric protection".
Canada Goose also uses a rating system called the "Thermal Experience Index" (TEI), which categorizes each product based on the temperatures they are built to withstand. There are 5 levels of warmth, with most Lightweight and Hybridge® pieces falling into one of the first two categories on the scale: TEI¹ (5°C to -5°C) and TEI² (0° to -15°C). These lightweight, slim-fitting designs are made for layering and are sure to keep you protected from varying climates without having to deal with the fuss of a bulky parka.
---
Have you ever worried about not having enough space to pack your outerwear in preparation for a long camping trip? The option to effortlessly stow your coat or vest into the pocket of the item is one of the most convenient features included in select styles of the Hybridge® Lite and Lightweight collections. Once packed away, Canada Goose suggests using your outerwear as a pillow for any impromptu rests you may need to take during your journeys.
By choosing outerwear that is slim-fitting, perfect for layering and can also be quickly stowed away, you are guaranteed an easy transition from one climate to another. Whether you're planning a weekend hiking trip or just running errands in the city, Canada Goose has you covered!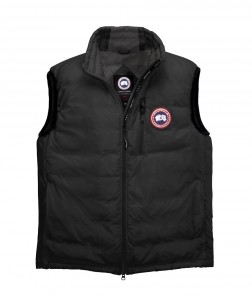 Men's Lodge Down Vest $325
---
Find the style that best fits your lifestyle by browsing online or in-store at Sporting Life today.