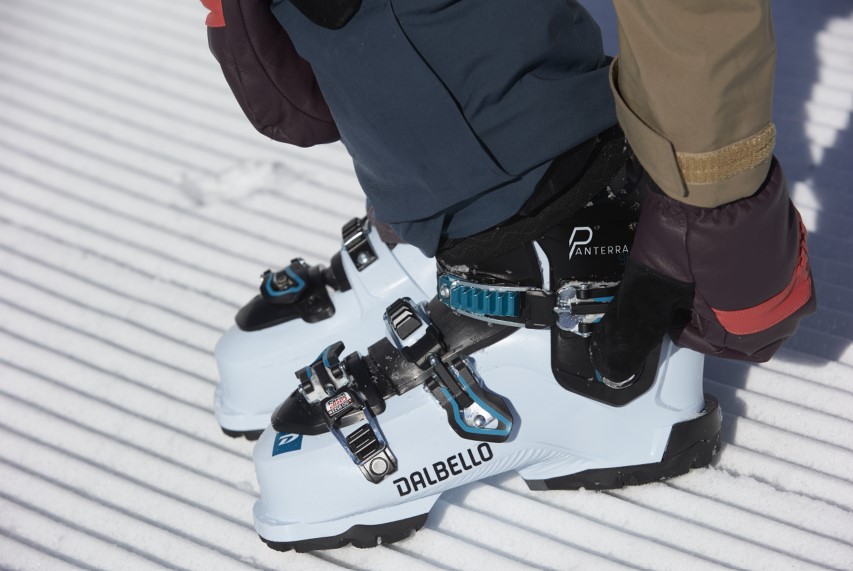 Did you know that finding the right pair of ski boots is one of the most important decisions when it comes to selecting your ski gear? Your boots tell your skis exactly what you're about to do on the slopes — whether that's taking a hard turn or building speed — which is why they need to be comfortable, warm and fit properly. Having a boot fitting is also important and that's where Sporting Life boot fitters can help.
Italian ski boot specialist Dalbello, knows all about creating high-quality, technologically advanced products. Founded in 1974 by shoe maker Alessandro Dal Bello, Dalbello is one of the remaining manufacturers that still produces every one of their ski boots in Italy.
Dalbello is worn by top Olympic athletes, from freeriders to world cup racers (not to mention decked out Dalbello skiers took home 10 Olympics medals in 2014). These athletes help to inspire product innovation and improvements, thanks to their daily on-hill experience and collaborations with the brand's in-house engineers and designers.
Sustainability is a core value of the brand and they're continually looking for new ways to become more eco-friendly. In 2019, Dalbello joined the Repair3D project, dedicated to researching new methods for recycling and repurposing plastic, which uses 3D printing to create new ski boots. Sourcing 50% of their raw materials from a nearby town and the remainder in Europe, they also look to avoid waste whenever possible and have almost completely eliminated the use of pollutants from their production process.
Whether you are a ski resort enthusiast or a backcountry freerider, Dalbello makes ski boots for you. Here are three of their top new 2022 ski boots.
Women's Panterra 75 W GW Ski Boot 
The Dalbello Panterra 75 W GW with Powercage design is perfect for female skiers who prioritize fun thanks to an innovative tongue, a soft flex, and a good fit. This ski boot is the best option in any circumstance thanks to its simple step-in, sturdy support, and effective power transfer to the edge. Pre-molded GripWalk® soles increase walking comfort and lower the chance of slipping. 
Men's Panterra 120 GW Ski Boot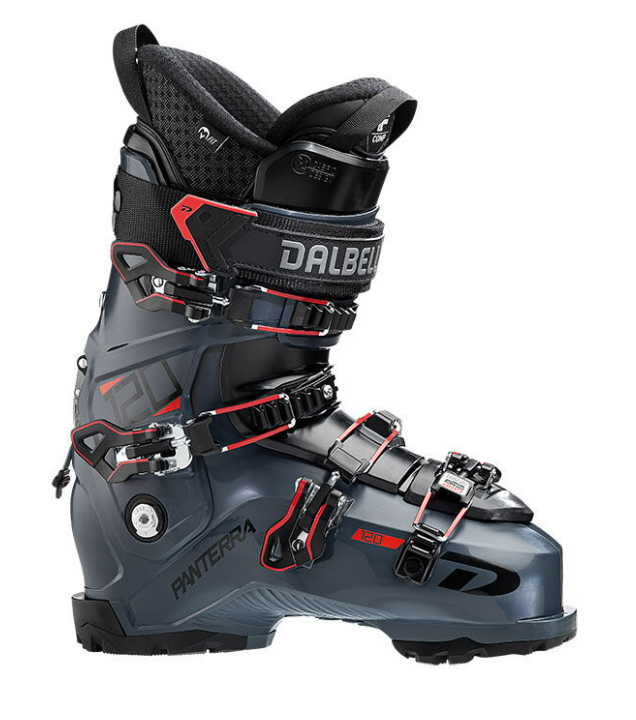 For skiers of the advanced to excellent levels with a medium forefoot and medium calf volume, the Dalbello Panterra 120 GW is the ideal choice. When you want to hike to reach your destination, the integrated Hike and Ride Mechanism offers 51 degrees of motion, and it is simple to lock when you want to point your skis downward. 
Women's Panterra 95 W GW Ski Boot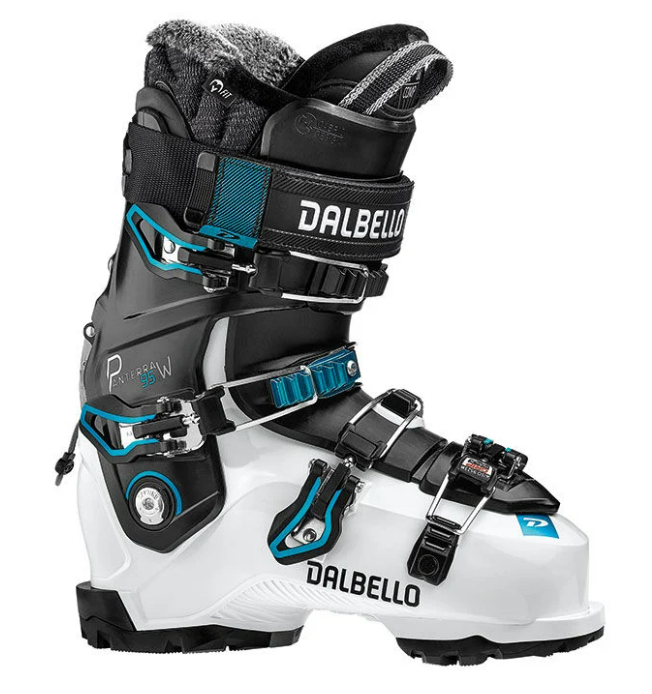 Specifically tailored for female skiers with high standards who require both performance and comfort, the Dalbello Panterra 95 W GripWalk®. Great power distribution over the whole boot is achieved by the Powercage design and milled outer shell, which also helps to lighten the boot without sacrificing stability. Additional possibilities for customizing the boot to suit individual preferences include the adjustable cuff volume and variable sole angle with a canting mechanism under the foot. Additionally, the power transfer is enhanced. 
Shop the entire Dalbello collection here.