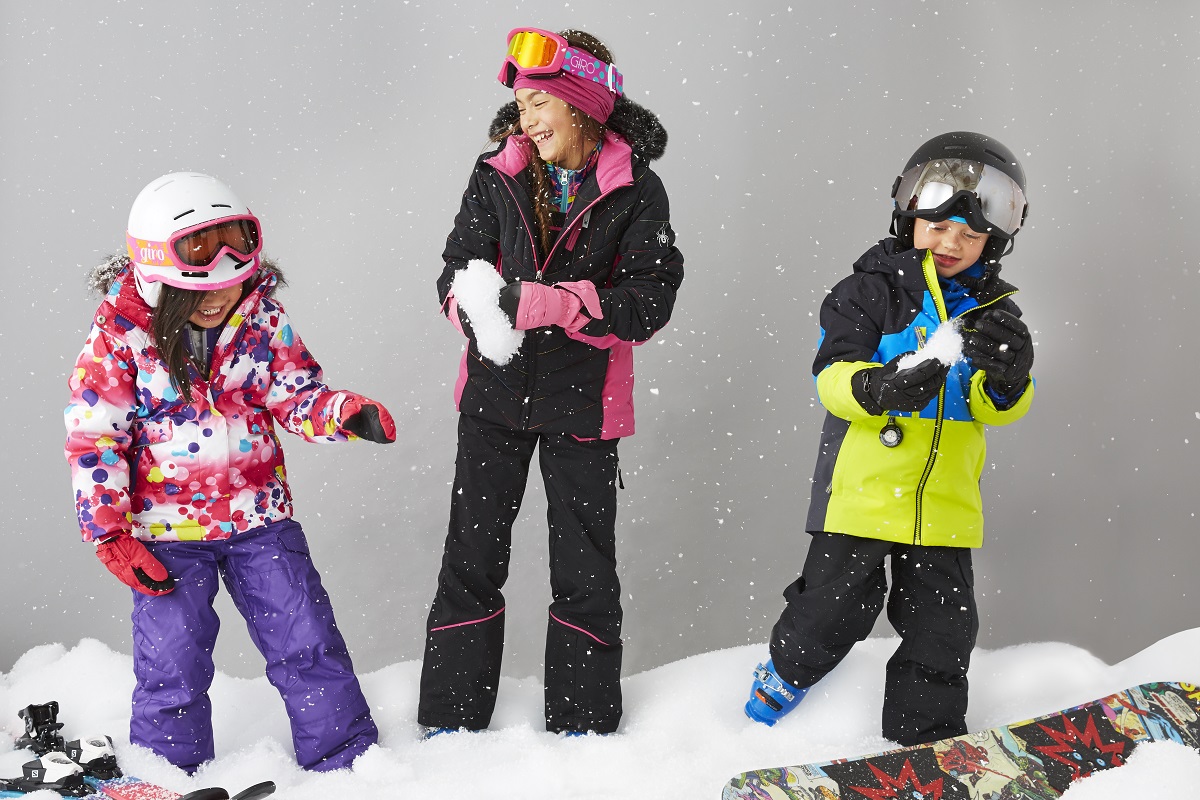 We all know the importance of wearing a helmet when you ride a bike – pavement is no joke! However, we often forget that a helmet is just as important for snow sports. Any time you hit the slopes on skis or a snowboard, you need to protect your head from unexpected impact. Even the most experienced skiers take a tumble once in a while! We stressed this idea last season for adults, but we feel as though we need to drive the point home for parents of kids just learning how to ski.
Even if a skier isn't moving very quickly, a fall on snow can lead to some gnarly head injuries. According to a report from the New York Times, wearing a helmet when skiing has reduced head injuries such as fractured skulls, facial lacerations, and head lacerations by as much as 50%! Helmets also protect your neck from whiplash. Hit a bump and went down hard? Your helmet is what kept your neck from taking the brunt of the impact!
The last thing you want is a scary injury putting an end to a fun, carefree day in the snow – be prepared!
When choosing a helmet for your child, you need to be sure that it fits just right. A helmet is not something to "grow into" – in order to be safe, it needs to fit properly right away. It shouldn't wobble from side to side, it should be snug, and the chin strap should secure comfortably without being too tight. After you have figured out the right fit, you can move on to aesthetics! Helmets come in all kinds of fun colours to keep your look fresh on the hill.
While many ski resorts do not require helmets, we do not recommend stepping out onto the mountain without one. Our experienced staff at our stores would be more than happy to help you in picking out the perfect helmet for your child's head.
Along with a helmet, goggles are a must for safety when hitting the slopes. Paired together, a helmet and goggles will keep sun and snow out of your eyes. A helmet also helps goggles fit better; a good fit means less wind and moisture can get in! For busy ski parents, try this new helmet from Salomon – the built in visor will keep you from hunting for lost goggles, perfect for the little skiier on the go!
During our Kids Can't Wait For Winter ski & snowboard event, junior helmets, goggles & ski poles are buy one get one 50% off!