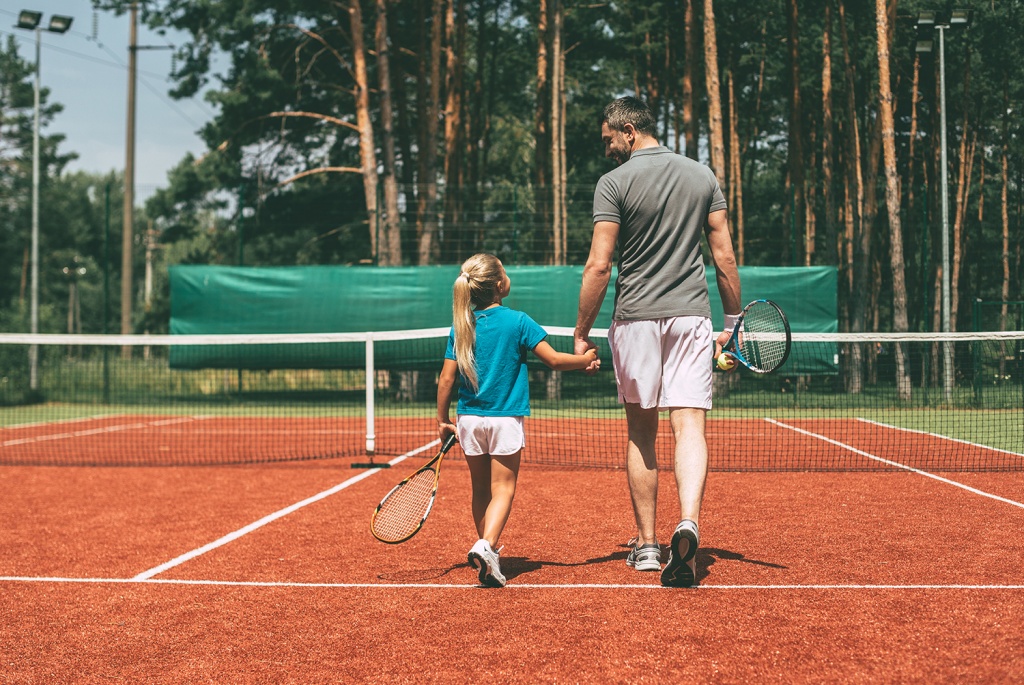 Summer weather is finally rolling in and it's the perfect time to head outdoors and get some exercise. This year may not have started out rife with the opportunity to enjoy carefree fun, but it's finally time to turn the season around.
The best—and easiest—way to do that? Fall in love with tennis, one of the world's great sports. Tennis combines stamina, strength and a healthy dash of elegance. It's also one of the first sports given the green light to reopen recently in Canada, so you can hit the court with confidence.
Here are our top reasons why tennis might just be the perfect pastime to get behind for 2020.
Tennis is Set Up for Social Distancing
Considering singles players typically use their own rackets, mark their balls and play at opposite ends of the court, tennis is the ideal way to get your blood pumping while easily respecting the suggested guidelines for physical distancing.
It's a Family-Friendly Game
Your kids will rebel if you suggest one more round of board games. Instead, lace up and hit the courts with your crew so they can burn off some energy and you can reinvigorate your family time with a much-needed dose of fun as you practice your rallies.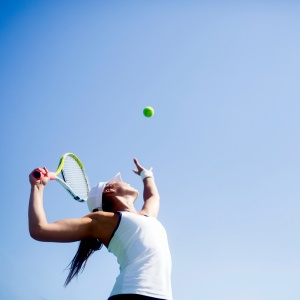 It's an Unparalleled Workout
Let's be honest: it's been hard for some of us to stay on top of a workout regime during these oft-labelled "unprecedented times." But learning tennis serves up the perfect pleasurable way to get your body moving again if you've been, ahem, a bit idle — and, those who have been diligent can up their cardio a notch with a fast-paced match to really sweat it out this summer.
Tennis is Affordable Fun
Sure, tennis might once have seemed like the exclusive purview of country club members, but the sport is actually widely accessible. Just take a short jaunt to one of the roughly 7,500 outdoor courts across the country — many of which are in public parks and free to use — and join the 6.5 million Canadians who are obsessed with the sport.
It's the Antidote to the Sluggish WFH Life
Raise your hand if you could do with a boost in acuity and leveled-up concentration at this point. (For the record, our hands are way, way up.) For that reason alone, tennis' hard-earned reputation as a game of pointed strategy and razor-sharp hand-eye coordination is more valuable now than ever.
It Will Round Out Your Bucket List
Combine your pent-up love of travel and your new favourite sport with an unforgettable visit to Fairmont Banff Springs. The luxe resort boasts five synthetic grass courts and an unbeatable view of the majestic of the Rocky Mountains. Afterwards, treat yourself to a massage at the on-site Willow Stream Spa.
It's a Great Way to Socialize
A beautiful court under a clear blue sky—what could be a more welcoming setting in which to socialize? Tennis offers a fun opportunity to hang out with friends as you play together, and also to meet new people on the court. Smash a few balls, then grab a gin and tonic—now that's a perfect Sunday afternoon.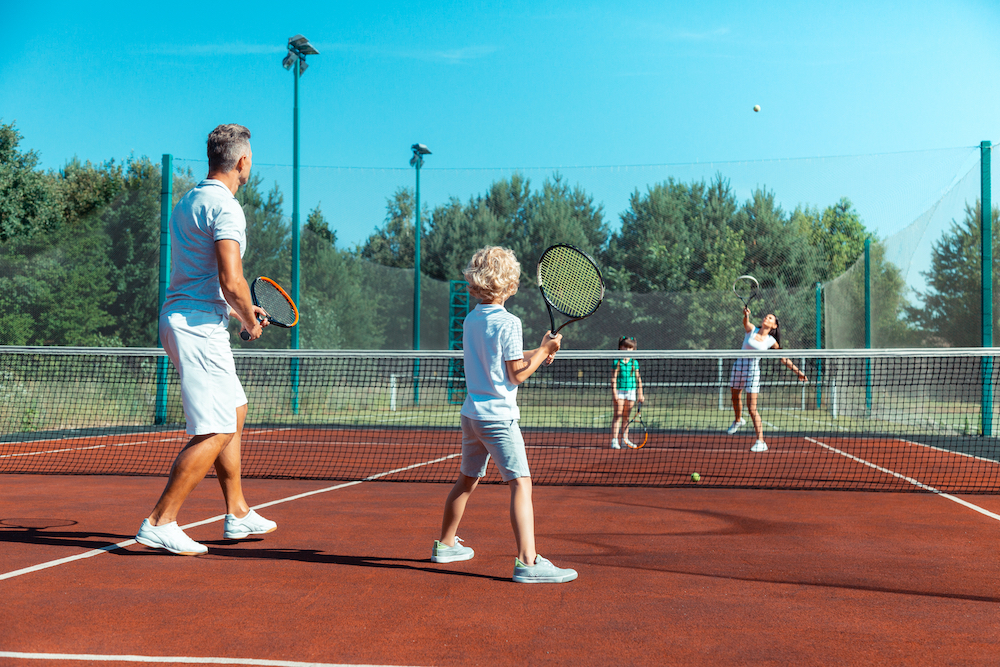 It's a Sport for All Ages
Tennis is the perfect sport for retirees who are looking for a cardio workout. Unlike intensive contact sports like hockey or rugby, tennis can be taken up at any age. It's also a great first sport for kids—it builds confidence as well as muscle.
Tennis will Quench your Competitive Streak
Tennis devotees know: there is no greater feeling than the moment your serve connects completely; no richer satisfaction than when you slam the ball cross court, just out of reach of your opponent; and no deeper joy than a win born of both skill and speed.
It's our Time to Shine
Canadians are steadfastly rising up the ranks, adding an electric energy to the global sport. Young buck Felix Auger Aliassime is currently ranked 20th in the world and Mississauga's Bianca Andreescu dropped jaws last year when she catapulted from 152nd place to the top of the game, beating the iconic Serena Williams in the U.S Open final to score Canada's first grand slam singles title.
---
Gear Up with our Top Tennis Picks