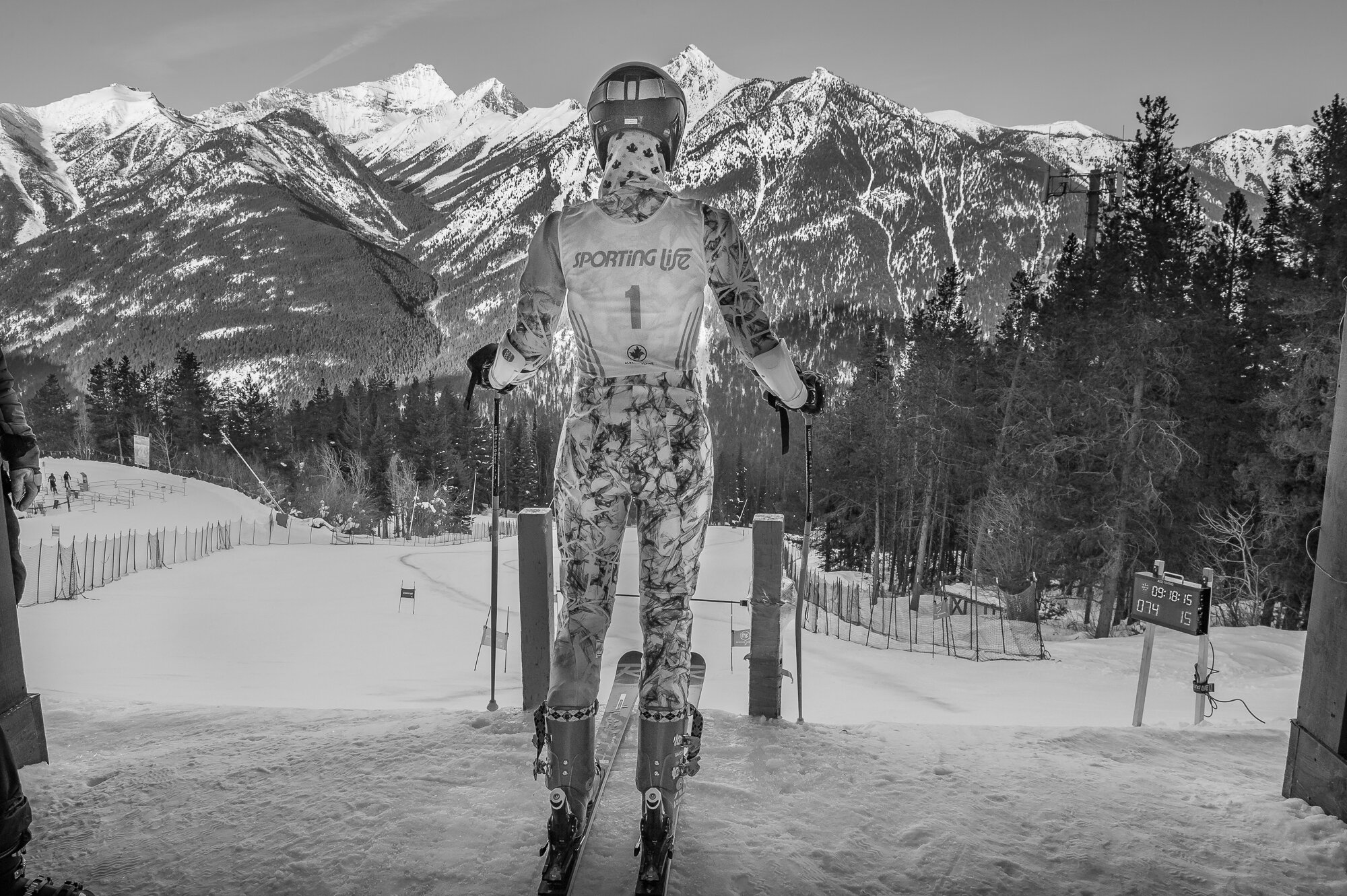 Resuming an "Old Timer" tradition, Alberta's best U16 skiers ventured west to Panorama in B.C. for round two of the Alberta Alpine Sporting Life U16 Series from February 11-13.
Fritz Zehnder, Guy Messerli and "some friends" founded Panorama, located in the Purcell range, in 1962. Their original operation involved a parking lot, a warming hut and a V8 driven, glove eating rope tow that yanked, pulled and dragged skiers up to the top of a run called "Old Timer".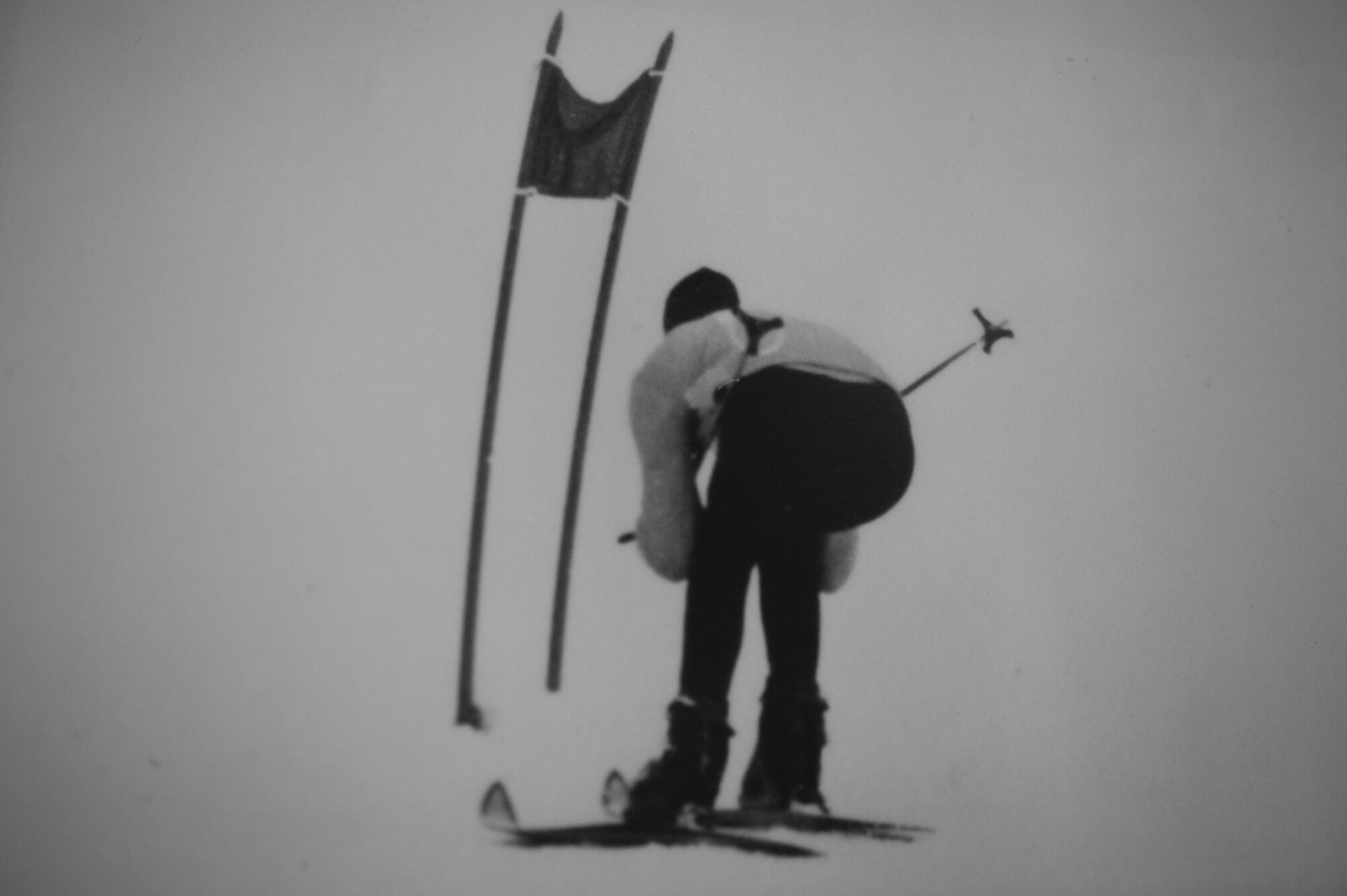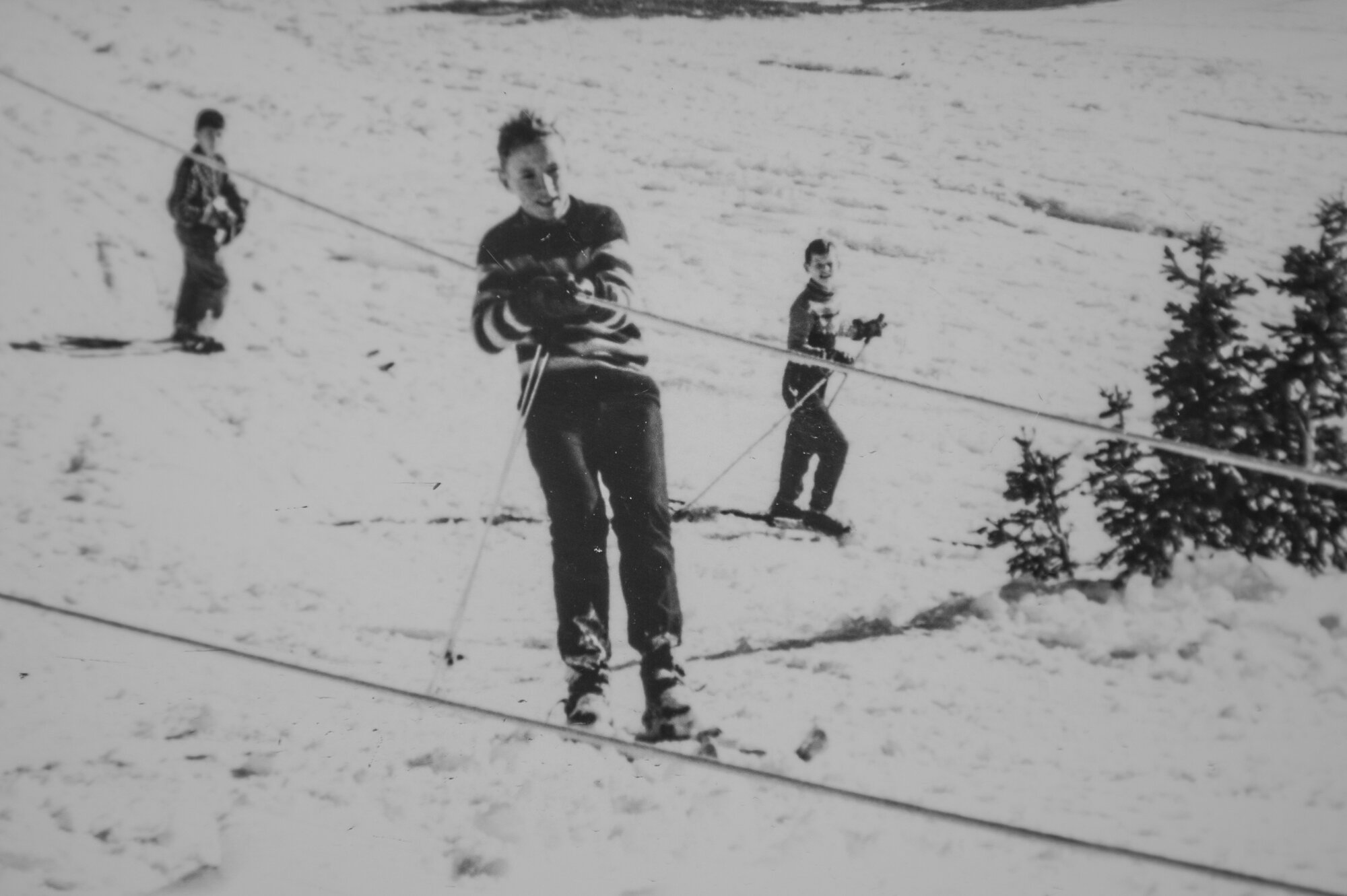 Much has changed at Panorama; but the Panorama Ski Club's tradition of running great races on "Old Timer's" rolling terrain endures.
Racing kicked into high gear for the U16's with two Super G's on the Friday. Thursday had been a warm one at Pano, but it cooled overnight solidifying the race surface perfectly on the well-polished "Old Timer" track, which had already been buffed to perfection by FIS and Nor Am races this season – making it fast – but still grippy enough for the racers to confidently carve deep angled arcs while maintaining balance and momentum over "Old Timer's" shifty rolling terrain.
In both Super G races the same six skiers finished in the same order – go figure.
Shae O'Brien from Banff won, while Sierra Coe and Keira McLaughlin both from Calgary, finished second and third.
Meanwhile Graeme Cliff and Griffin Shepherd, both from Pano, finished one-two, ahead of Luc Decelles from KASC in third.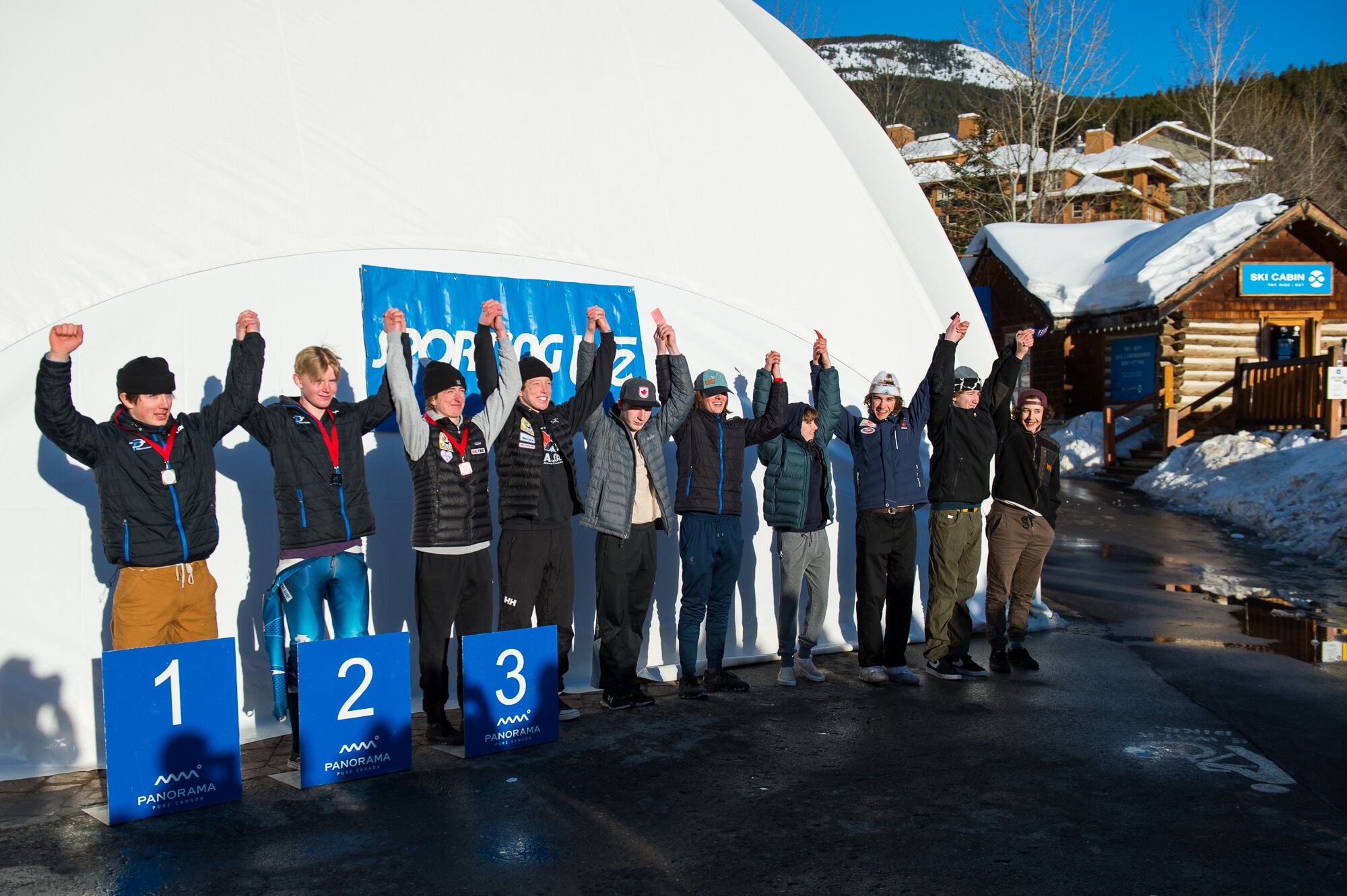 Panorama was packed while we were there, and all accommodations with cooking facilities were taken. This left some racers, parents and coaches shacked up in "The Pines" and dining out at the infamous "T- Bar" where I always seem to be thirsty…
Saturday both the women and the men raced a two run GS on "Old Timer". Again; the weather, racetrack conditions, and the small army of volunteers recruited from various clubs (needed for all the various moving parts involved in running the race series) were all amazing.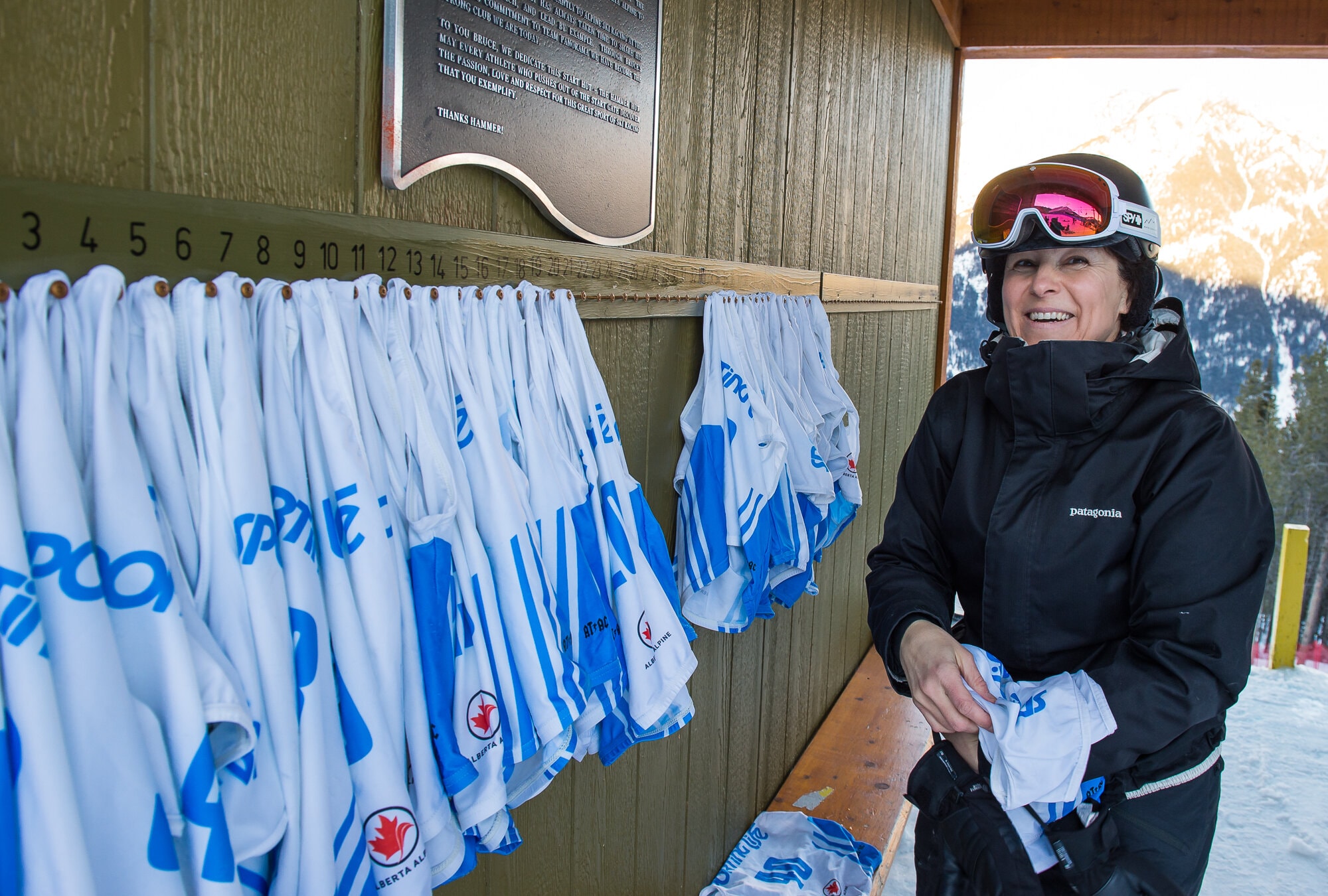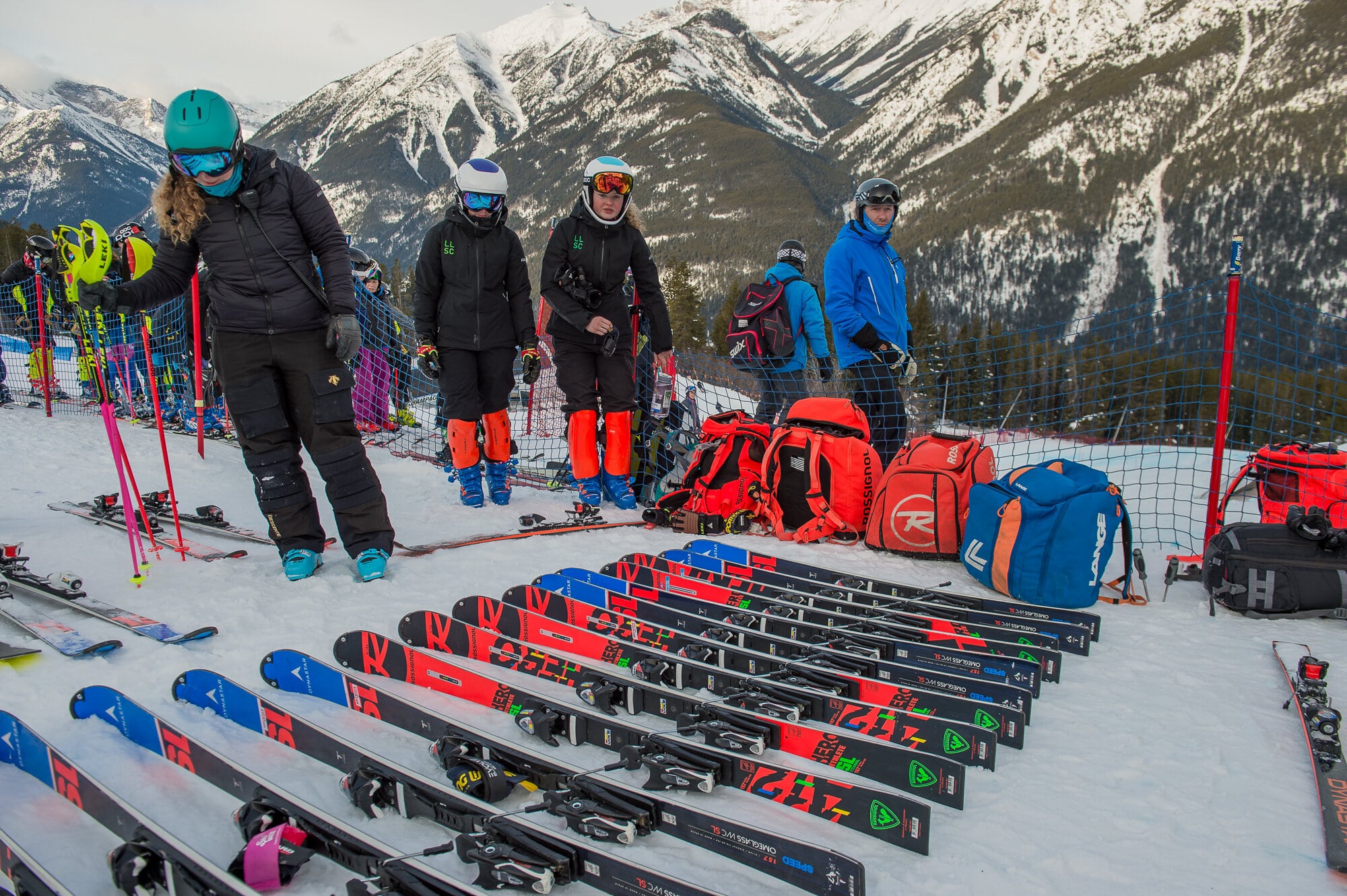 The women's GS race saw teammates Keira McLaughlin and Sierra Coe from Calgary finish one, two and Kiersten Wilde from Lake Louise finish third. The men's GS race was tightly contested, as Oliver Jackson from KASC won, followed closely by Sunshine's Maslin Frison in second, and IR's impressive Maxim Cater; who skied from start number fifty two – to finish third!
Sunday morning started with a fine cup of locally roasted Kicking Horse coffee, one of Jane's delectable muffins and a warm chat inside at "Lusti's". The sign outside says "Mountain Outfitter's" now, but as long as Jane and Lusti are there; it's still "Lusti's".
"Things are not always what they appear to be…"
Sunday was indeed another perfect day for slalom racing at Panorama.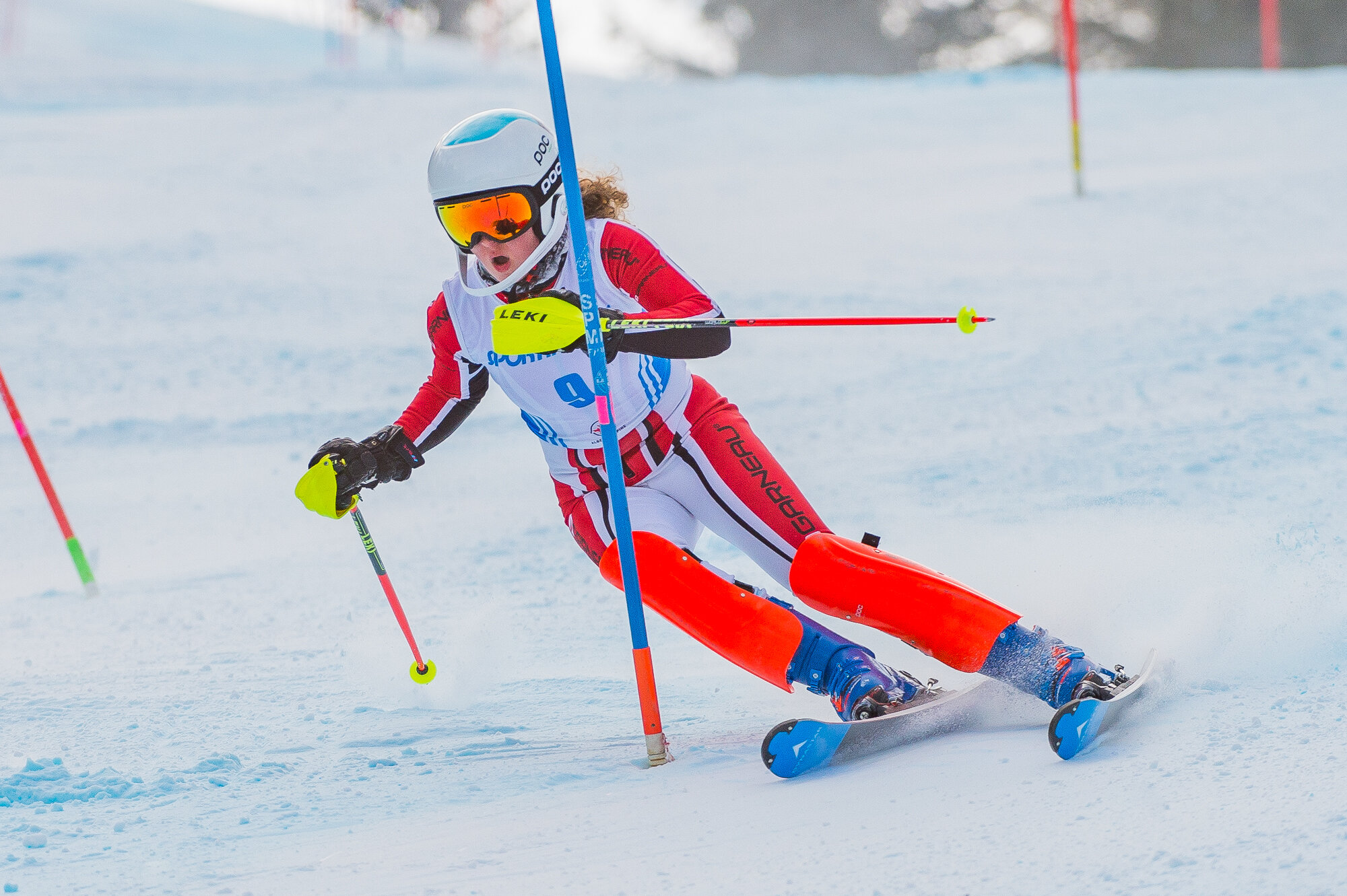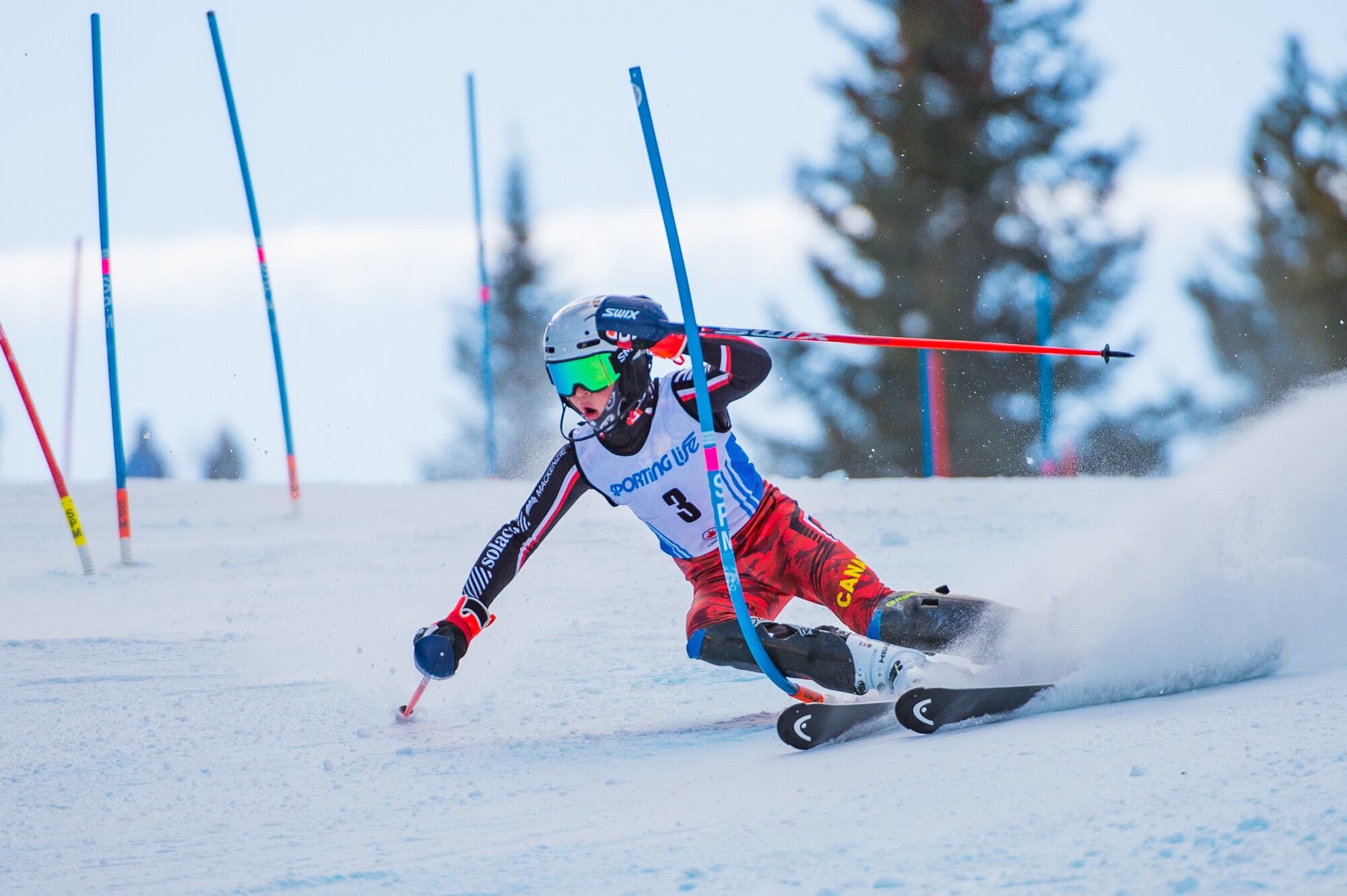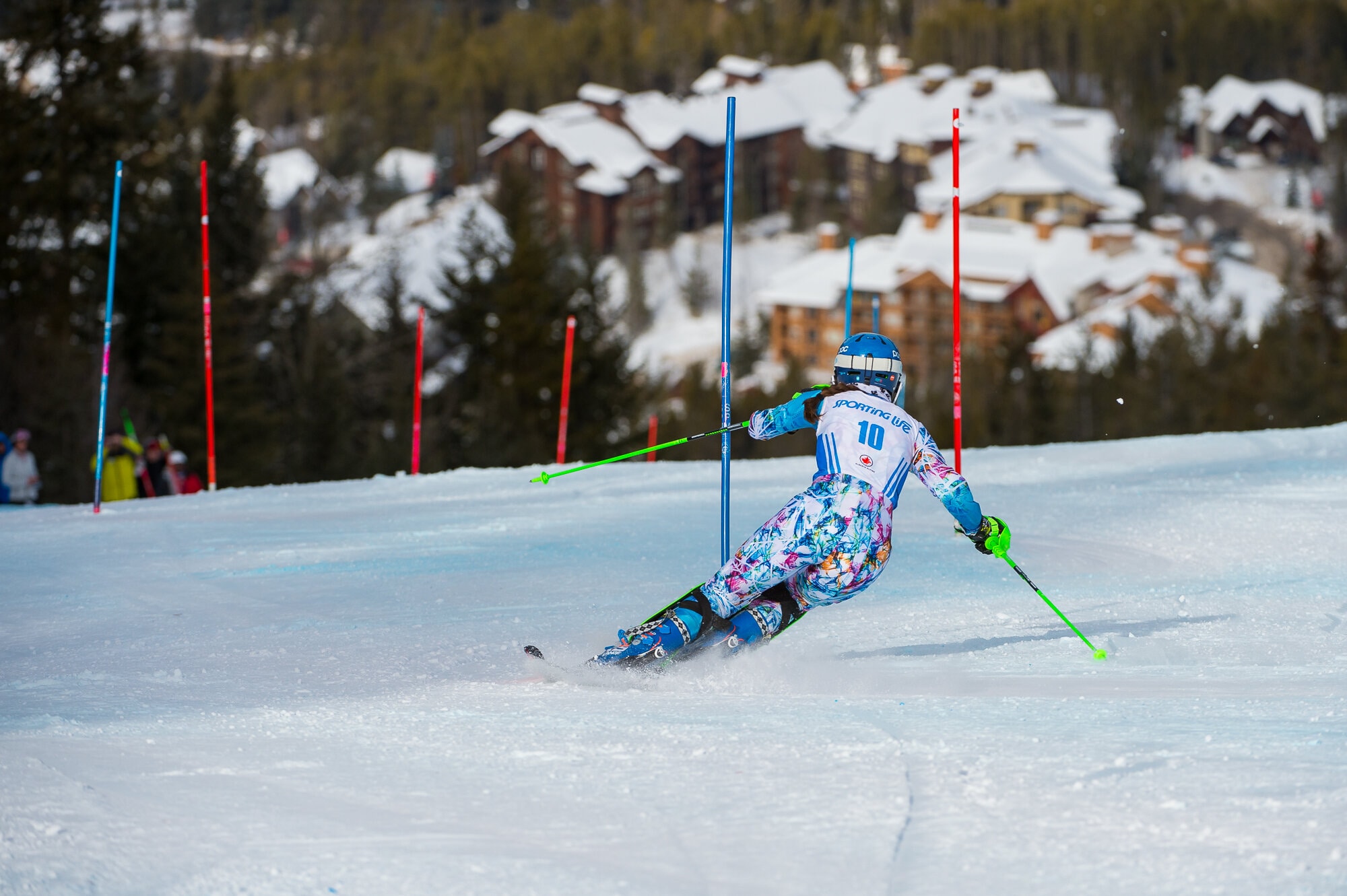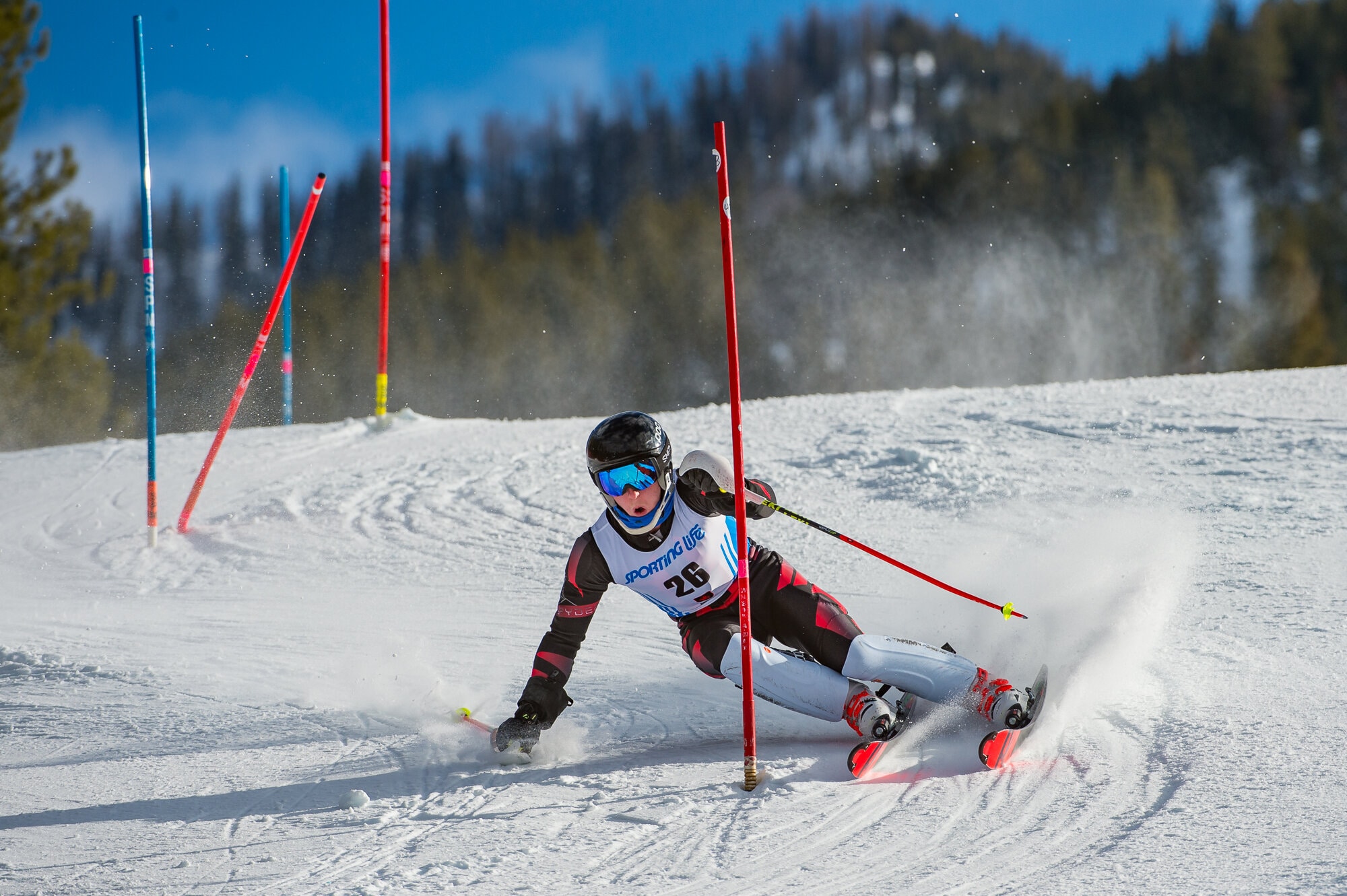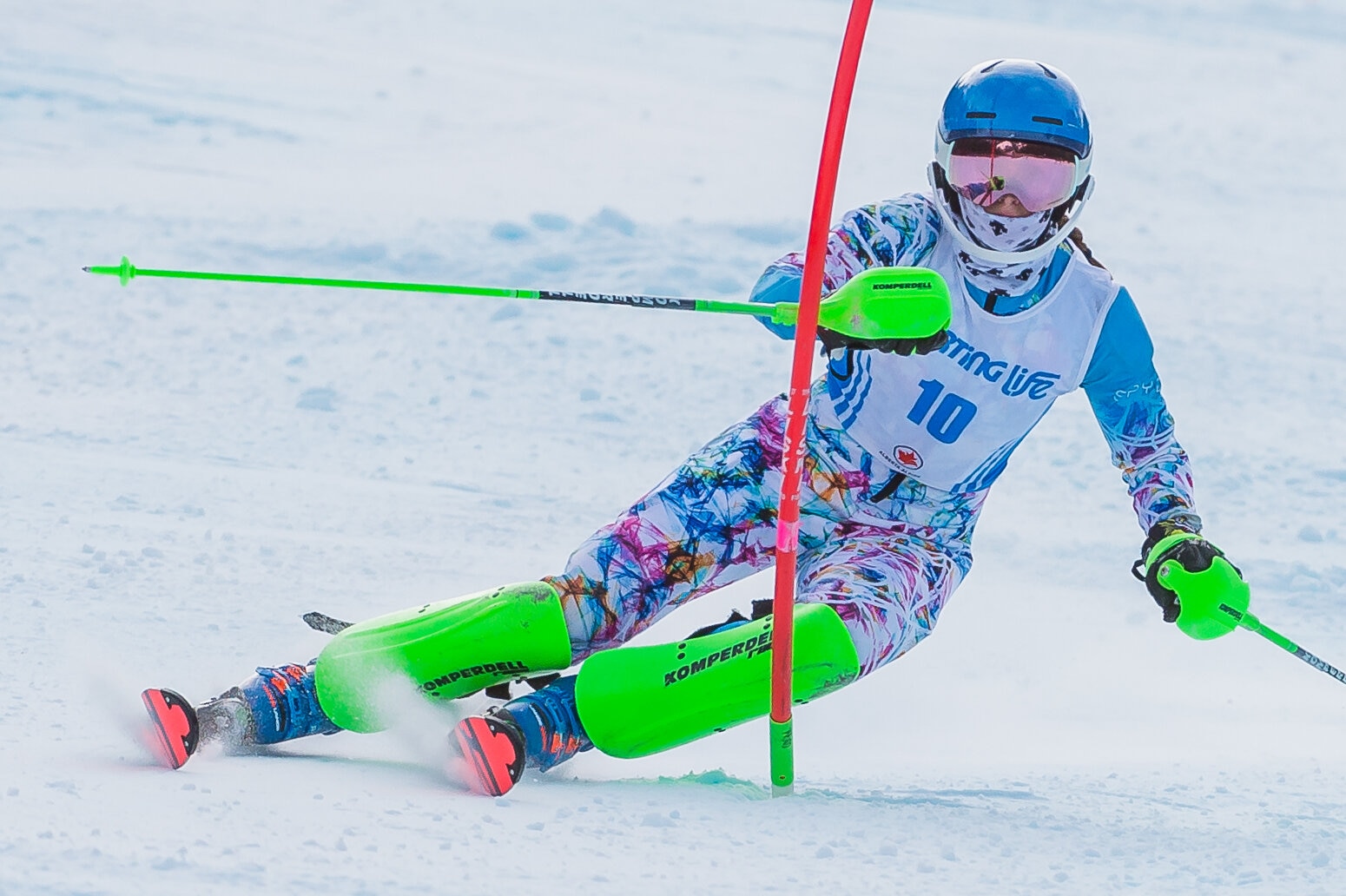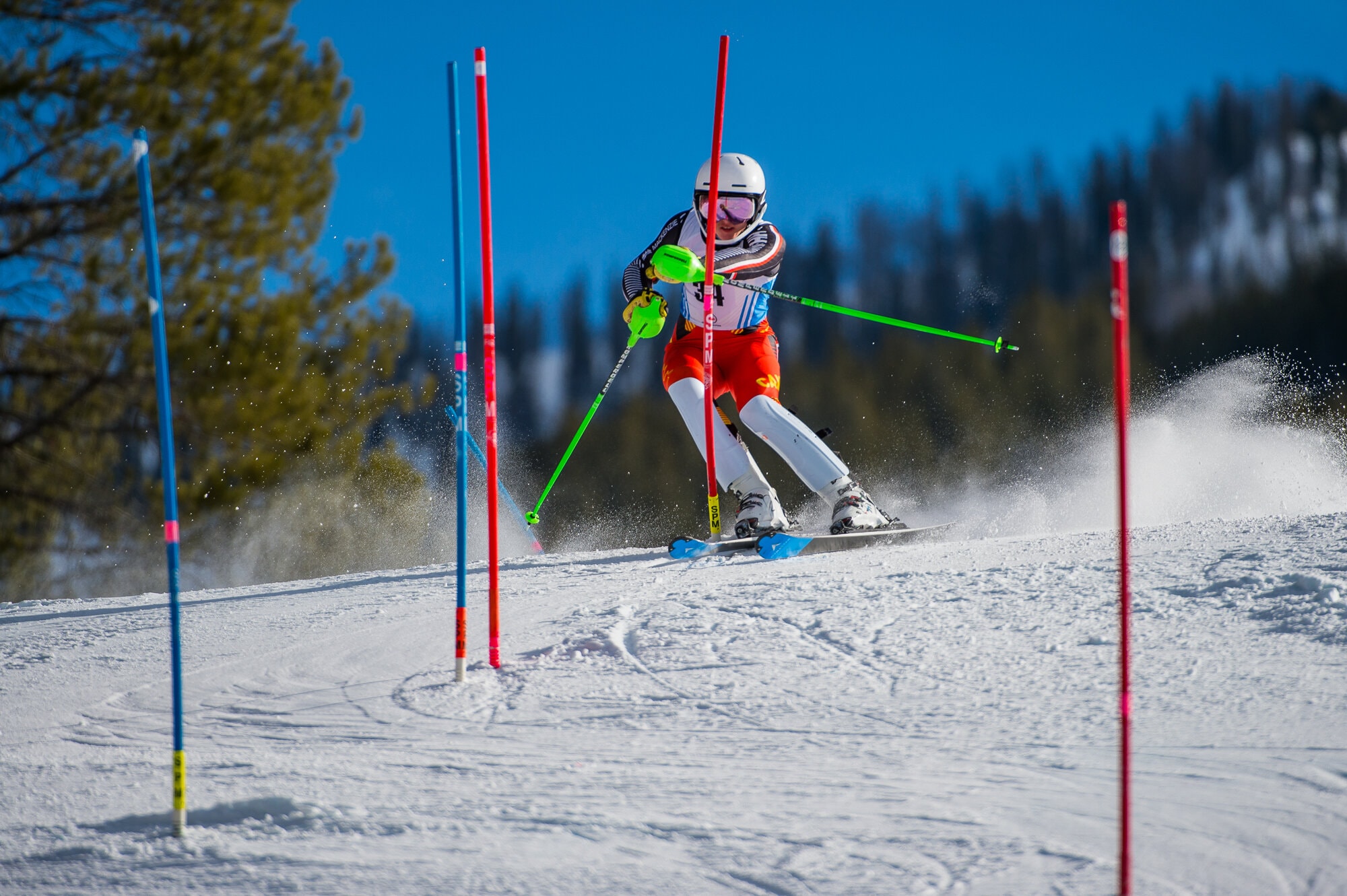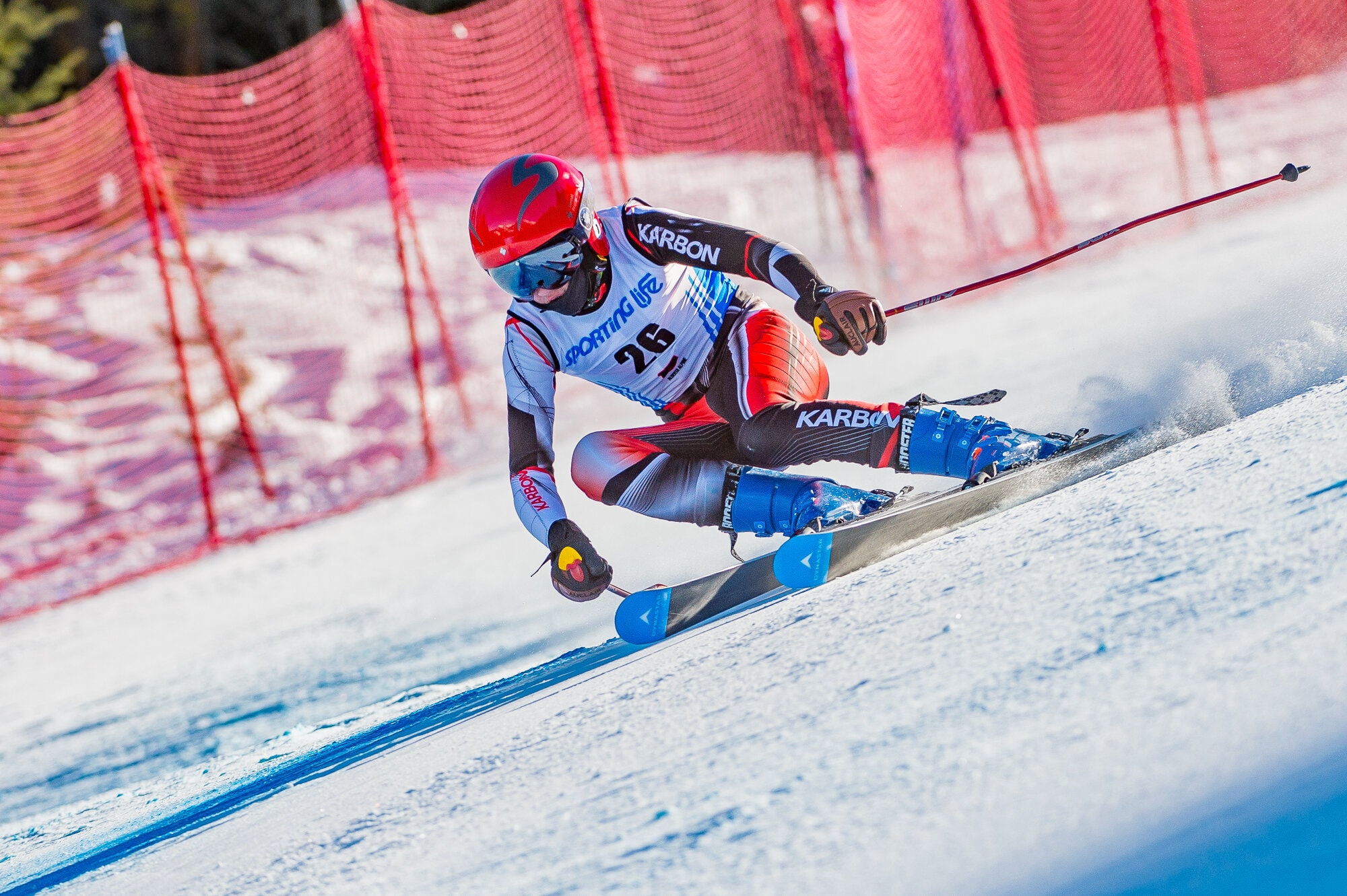 Shae O'Brien from Banff was back on top with Keira McLaughlin and Sierra Coe from Calgary finishing second and third.
Oliver Jackson from KASC won again with Panorama's Graeme Cliff second, and Nicholas Berthiaume from Banff third.
As was the case at the first Alberta Alpine Sporting Life U16 Series stop recently at Mt Norquay; it was great for the ski racing community to get together again at Panorama and enjoy some well-run races again on "Old Timer".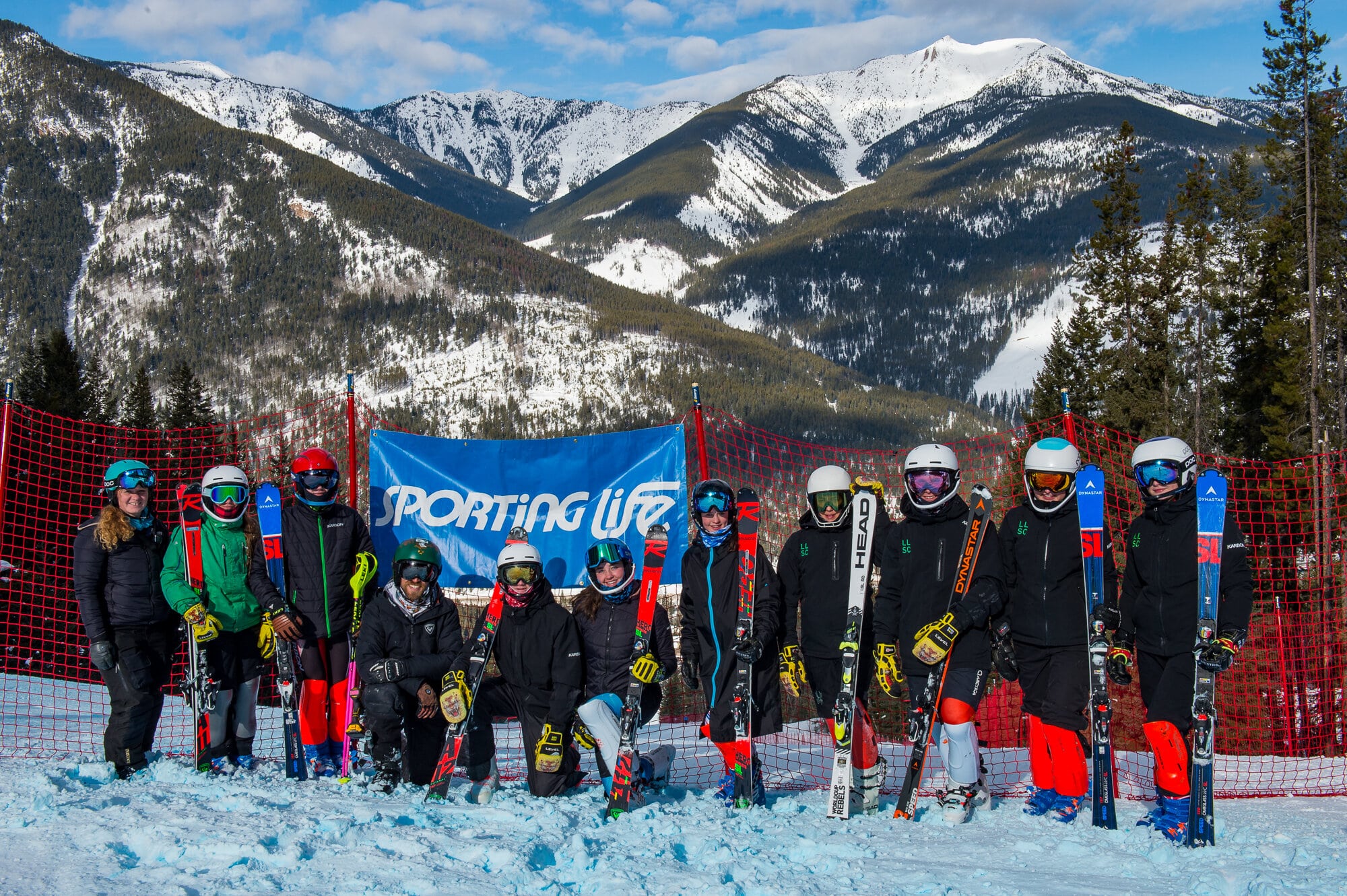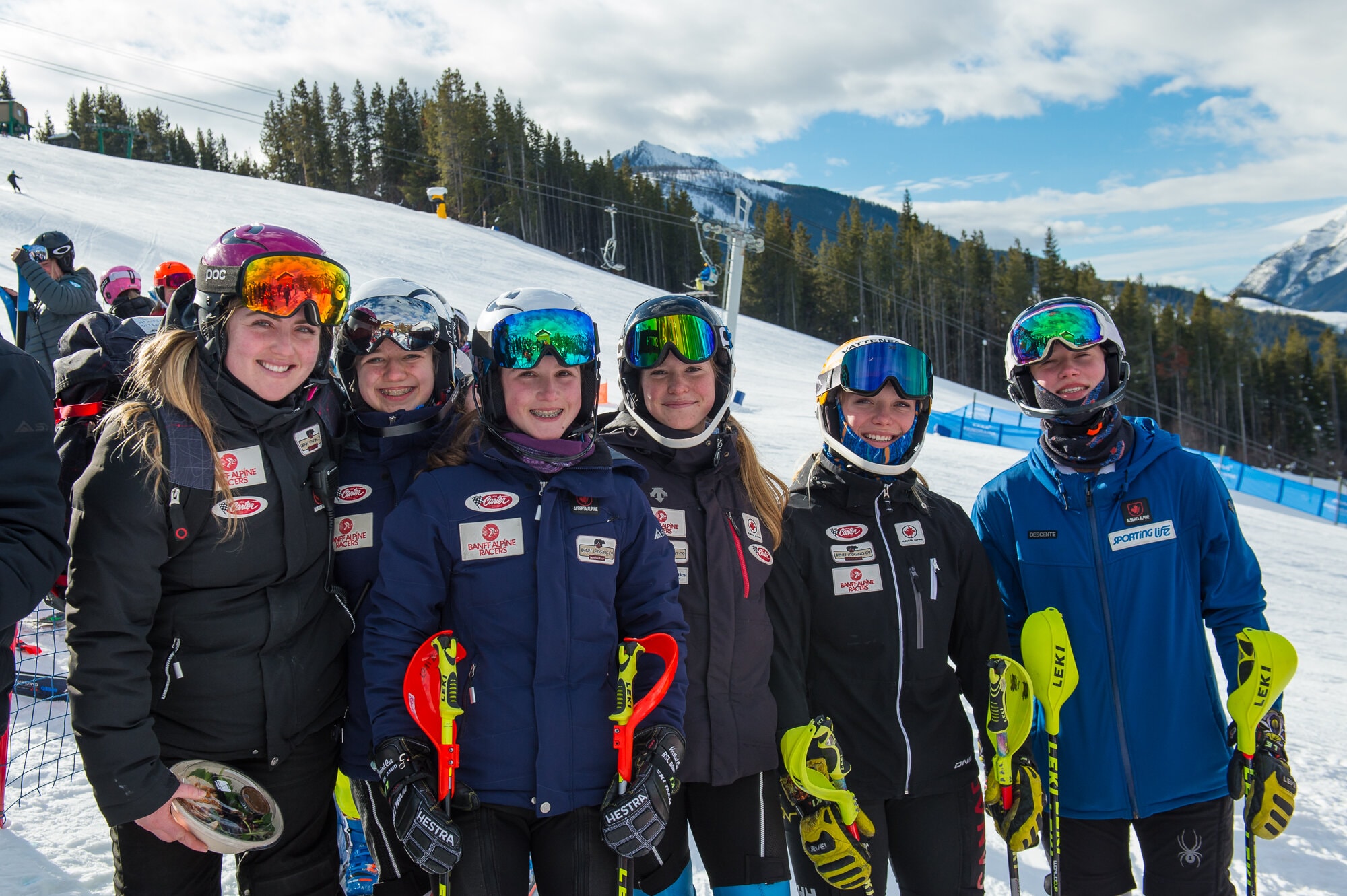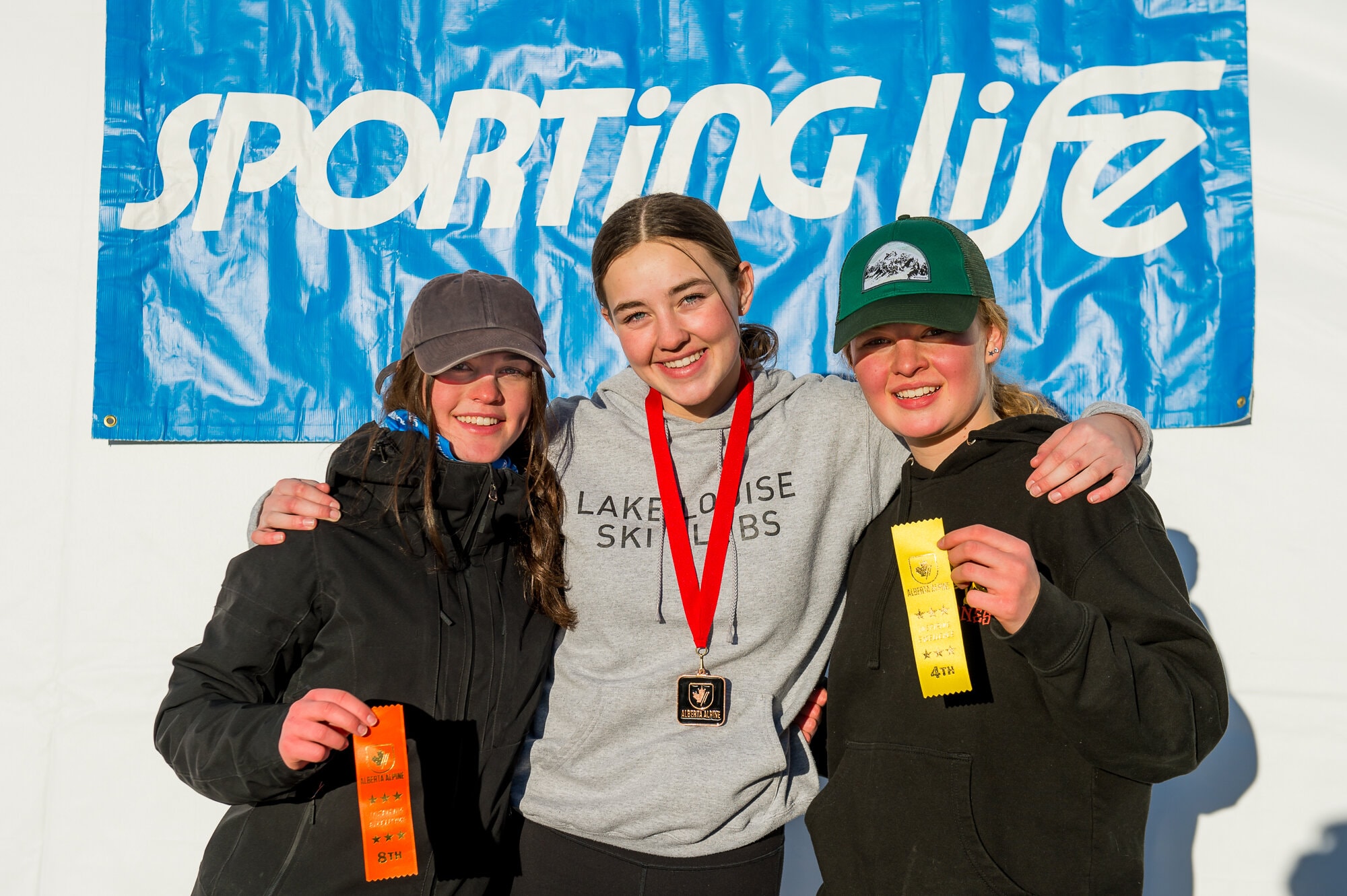 The Alberta Alpine Sporting Life U16 Series resumes in one week at Sunshine.
For all full race results, please see albertaalpine.ca/calendar Panorama U16 Series.
Written and photographed by John Evely. John is a photographer and coach with the Lake Louise Ski Club.