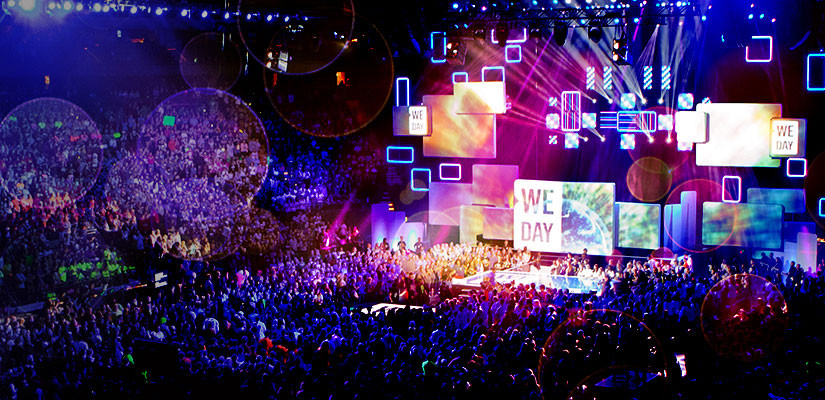 When Canadian-born brothers Craig and Marc Kielburger founded Free the Children back in 1995, their motivation was to create a global platform that encourages the discussion of children's rights. Almost 20 years later they continue to inspire others through their work and passion as advocates for change. With the introduction of We Day in 2007, the Kielburgers have yet again managed to revolutionize the way we talk about youth and the roles they play in today's society. The annual event takes place in cities across Canada and the United States, bringing together a variety of motivational speakers and performers from different backgrounds to encourage youth to become active members in the discussions of local and global issues.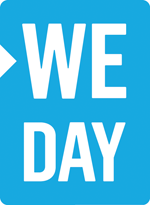 This year, the Toronto stop will take over the Air Canada Centre on October 2 and the Sporting Life team is thrilled for the opportunity to be a part of this spectacular event! 20,000 students and educators from more than 1,000 schools will be present when speakers such as Colonel Chris Hadfield and Katie Couric take the stage to share their words of encouragement. We Day is all about inspiring youth to make a difference; to have each and every one of the children who attends this event to leave with the knowledge and inspiration to work towards a better future.
Sporting Life will be there to spread the word about the Sporting Life 10K race and how youth can get involved to help raise funds for Camp Oochigeas! Each year, the SL10K brings thousands of people together to help send kids with cancer to camp. We hope to encourage participation in next year's run and to get youth passionate about helping other children in their community.
Antonia speaking at the 2014 We Day event on behalf of Sporting Life & Camp Oochigeas
---
---
Check out some photos from the 2013 We Day event in Toronto:
---