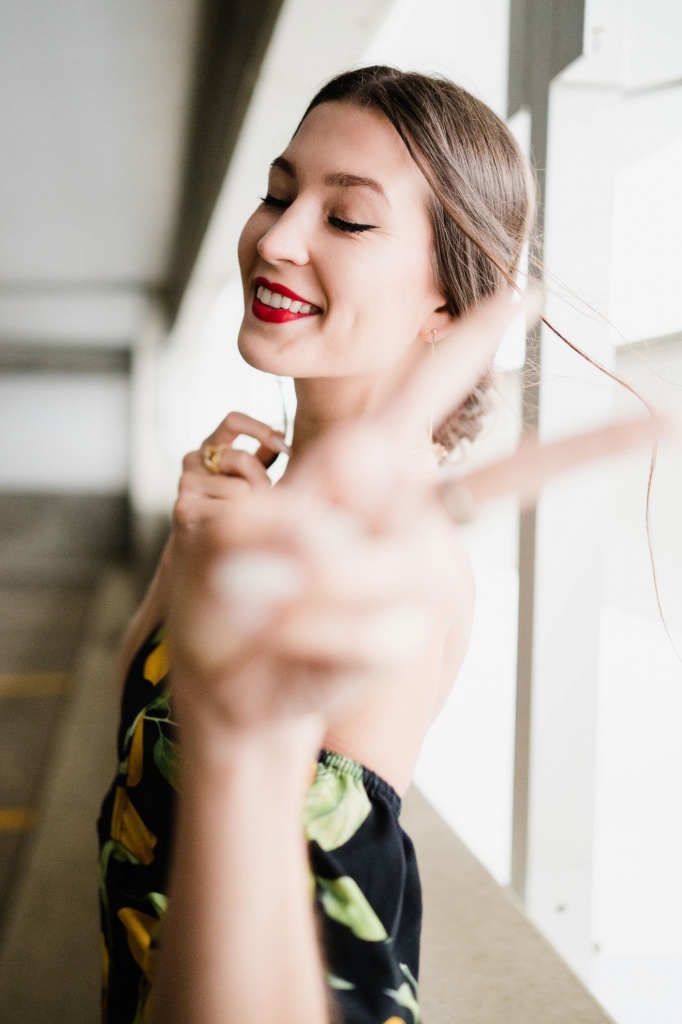 We are proud to have so many accomplished and inspiring women at Sporting Life, which is why this International Women's Day we're taking the time to celebrate them. Lauren Vowel, Hardgoods Department Manager loves serving up activities that keep Canadians going, is inspired by her older sisters, and believes in showing the younger female generation that it's "okay to be versatile and not stuff yourself in a box."
What does International Women's Day mean to you?
International Women's Day is a day to celebrate the contributions that women have had and continue to have in society. Throughout history, the accomplishments of women have been overlooked and poorly credited. No longer do we accept being ignored, or told we don't fit in the environments we crave. To take a day to acknowledge the power that women hold in this world, and how far we have come in voicing that is something everyone should reflect on. 
How are you celebrating International Women's Day?
I'm going to be celebrating International Women's Day here at work, making my mark in the sporting industry, likely followed by an evening of self care.
How can we make "every day" International Women's Day?
By not waiting for a once a year opportunity to show the women in our lives how much we appreciate them! Any time you're thinking it, let them know.
How would you describe your style?
I would describe my style as versatile. I feel just as confident in high heels and dresses as I do in jeans and sneakers. Inspiration comes mainly from my artistic friends, who are completely unafraid to wear the things that make them happy, including the things they've designed and made themselves. A great example of this would be my dear friend Mirleigha, who makes a lot of my accessories. You can see her work on Instagram @technicookie.
What is your proudest achievement at Sporting Life?
One of the things that I'm most proud of at Sporting Life is that I try my best to make it a happy place to work. What we get to do here in hardgoods is serve up the activities that keep Canadians going, no matter the season, which can be really fun. Watching my team interact with the public and one another makes me extremely proud. In every aspect of life, the attitude that I possess toward learning new things is something that I consider an achievement. I know that I'm capable of learning anything that piques my interest.
Who is the biggest female role model in your life?
The first women who come to mind would be my older sisters. I'm lucky enough to have three, who have always been there for me to act as role models. They are some of the smartest, hardest working people I know, who never let anyone tell them that they can't reach their goals. Girl power is in mass supply in my family! While giving my sisters this shout out, I can't forget my mom who raised us to be this way. We are all extremely independent, yet giving people. I wouldn't be who I am today without them.
For those who know you best, what are 3 words they would use to describe you?
Creative, determined, and supportive.
How do you bring that "girl power" energy?
It sounds cliché, but by being my true self. I don't feel shy in a world of sports to wear my glittery nails and still feel like I fit in exactly as I am. You'll never catch me hiding my feminine side. I fiercely cheer on all of my female friends and family members in whatever their hobbies and passions are, every day, and encourage them to embrace all aspects of themselves.
What are some of the ways that you are paving the way for young women?
I think that by sharing our life experiences with the younger female generation, and showing them that they can be triumphant through the hardships can be very inspiring. As well as showing them that it's okay to be versatile and not stuff yourself into a box. In everyday life, I like to make a difference to the women that I know by supporting them loudly, whether that be for their businesses, passions, hobbies, etc.
Do you have any hobbies that fulfill your passions?
I've mostly taken a back seat due to time management struggles, but I spent a lot of years walking the runway. Many shows were organized to showcase local and international talent from different backgrounds, and others to raise money for various charities. As for hobbies that fulfill my passions, I'll always be an artist at heart. Drawing, painting and creating speak to my soul.
What are some words of wisdom that you would tell your younger self?
I would tell myself that I CAN, no matter what. Those really rough times when life is testing you? You can make it through with grace. That obstacle that seems impossible to overcome? You can, and you will be so proud when you've done it. The new thing that seems scary to take a chance to learn? You can do it, and it will change your life each and every time for the better. I would tell myself not to be afraid of the things that challenge me, because I'm stronger and smarter than I know. 
For more spotlight stories, read along under International Women's Day and follow us on Instagram @sportinglifeca.