You've trained hard, raised money for an amazing cause, and it's time for the Sporting Life 10k! With less than a week to go, we're sharing our last minute tips to help you get race ready. From the right gear to day-of tips, we've got you covered, Ottawa.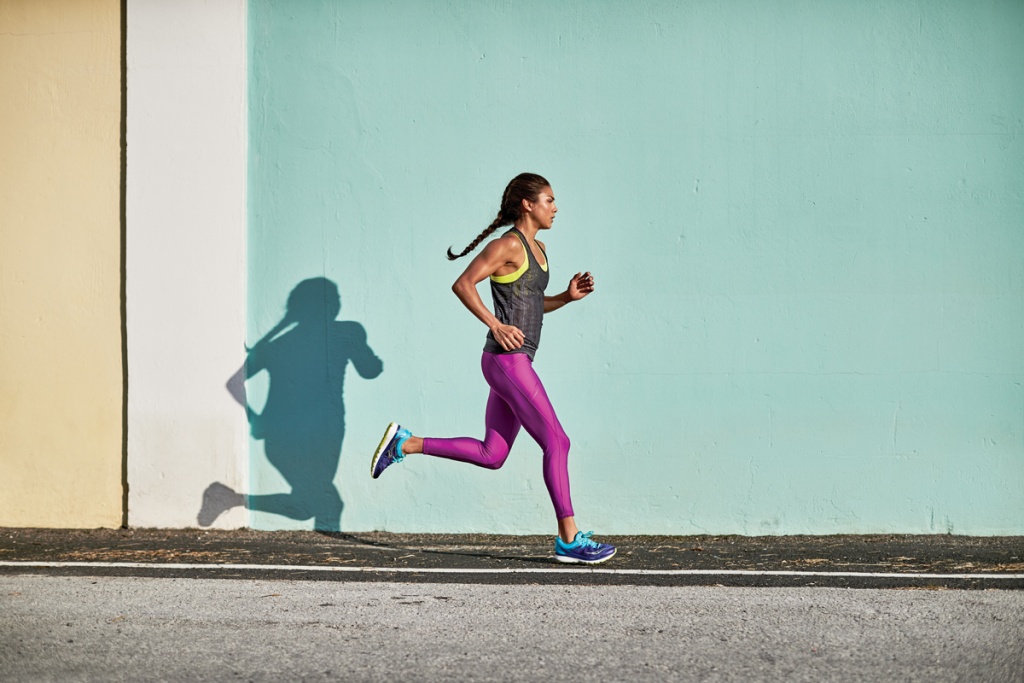 Packet Pick-Up

The first (and probably most important!) step to getting ready for the 10k is to pick up your race packet! Come to our Lansdowne Park store at 125 Marche Way on Friday May 12 9:30am-9:00pm or Saturday May 13 9am-9pm. You need to get your bib in order to be able to run. Come early to pick up your bib and shirt! You will need your bib number, which will be emailed to you on Wednesday May 10. Please bring a piece of photo ID or printout of your registration confirmation email. Can't make it? You can send a friend to pick up your gear for you! All they need is your bib number(s). They will also need an e-mail stating that they can pick up your bib and shirt on your behalf or a copy of your email registration confirmation.
Plan Your Day

Be sure to have a plan on race day! The route starts and finishes on Colonel By Drive, at Echo Avenue, just west of the Bank Street Bridge. All participants will access the start/finish line area from Echo Avenue off of Bank Street.
Arrive EARLY! Plan to arrive at least one hour prior to the start. Remember there will be 2,500 people in this event, so everything from toilets to driving will take longer than normal. There is limited parking at Lansdowne Park. We strongly recommend that you carpool, cab it or take the OC Transpo options. If you want to check your bag, you can do so at the Horticultural Building at Lansdowne Park from 6:30-7:30am. You can check your bag for free, however a donation of $2 per bag is suggested with all proceeds going to CHEO.
Visit the Sporting Life 10k website for a full rundown of race day!
Gear Up

With Saucony sponsoring the Sporting Life 10k, you don't need to look to any other brand for your perfect running outfit! It is best to be prepared with layers and technical running attire. A water repellent outer layer is crucial for a morning run – 10k won't be fun if you're soaked! If you decide not to wear the official Sporting Life 10k tee, be sure to pick a top with moisture wicking fabric. Tights or shorts should be breathable and comfortable as well. While you may not want to get brand new shoes a week before the race, there is still time to break in the perfect new pair of runners! The Triumph ISO3 provides enhanced energy underfoot with an increased EVERUN landing zone, while the ISOFIT System delivers a dynamic fit that adapts to your stride.
Be Prepared

It is important to fuel your body before and after you run. It is recommended to eat about 1.5 hours before your run to give your body time to digest and provide your body with needed energy. Fuel tired muscles with our GU energy drink mixes, gel and chews created for daily training. They contain carbohydrates to keep you fueled, electrolytes that aid in hydration and amino acids that reduce mental fatigue and decrease muscle damage. Try Honey Stinger energy chews and waffles for an energy boost on the go.
Hydration is just as important as being well-fueled. Drink up to 20oz of water prior to your run and continue to drink water as you run to avoid dehydration. There are hydration stations along the route, but if you are concerned about getting thirsty, there are plenty of hydration packs available to easily carry with you through your run!