Founded in 1971 above a pickle factory and named after train station across the road, Cannondale has emerged as the leading brand for all things cycling. From top notch innovations to a relentless commitment to being the best, there is a reason that Cannondale dominates the industry! Read on to learn more about this essential cycling brand and browse some of the best urban bikes available at Sporting Life this season.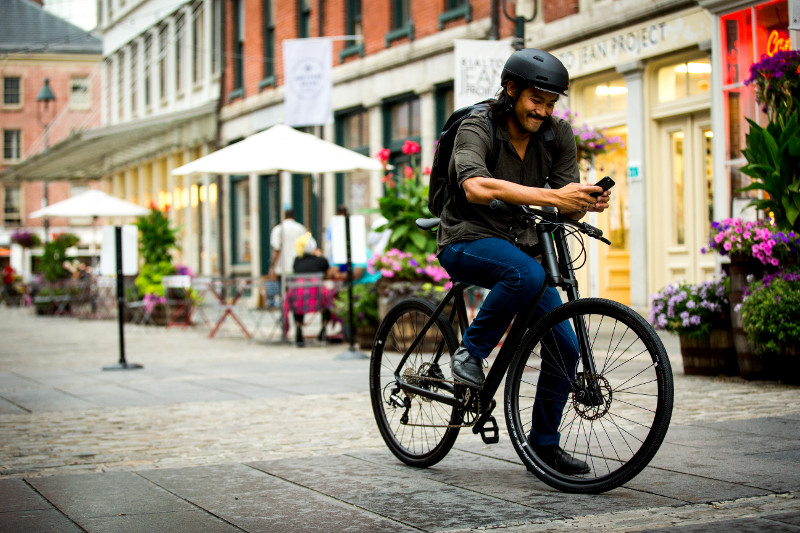 The History of Cannondale
1971 – Inception of their first cycling product – the legendary Bugger, first bicycle towed trailer
1983 – The first production oversized aluminum frame. The lightweight efficient stiffness of this frame set a new standard for performance and kickstarted the era of aluminum!
1992 – HeadShok – set a new bar for front suspension performance. The patented technology in the HeadShok carries on in the current model as well as the Lefty fork
1997 – Cannondale became the first US bike manufacturer to sponsor a European Pro Road team(Saeco/Cannondale) who went on to win the Giro d'Italia. This success further proved the superiority of the Cannondale aluminum frame.
2000 – The introduction of the iconic Lefty single-sided front suspension. Lighter, Stiffer, Stronger, Smoother than any fork in the world. True then, true now.
2010 – OverMountain – Ideally suited for the growing Enduro race scene, as the travel, dampening and geometry of the bike can be adjusted to suit climbing or descending.
2013 – The Synapse emerged as the ultimate Endurance Race Bike – it was named "Most Wanted" by Bike Radar in 2013 and "Bike of the Year" by Cycling Plus in 2014.
2016 – The CAAD12 105 Road Bike was named "Bike of the Year" by Cycling Plus.
This Season's Best Urban Rides
For 2017, the iconic Bad Boy just got Badder. The original urban minimalist bike just got a ground up redesign. Both the Bad Boy 2 and 4 offer a rigid Lefty fork and urban armor, a reflective top tube bumper. New fatter tires on 650b rims are quick but offer greater comfort on harsh urban streets. In addition, the Bad Boy 2 features a light pipe Lefty with cleanly integrated LED lights. Take the city by storm on the Bad Boy!
For the fitness cyclist or downtown commuter, hop on the Quick this spring! All new for 2017, the Quick features 360 degree reflectivity, making it perfect for urban rides. Its SAVE micro suspension features have been updated to build more comfort and compliance in the frame, and with supremely stable, confident handling, the Quick is the perfect tool to get fit around the city.