New season, new goals! Running is an excellent way to stay active and get outdoors. Now that the sun is shining, it's time to hit the pavement with the best intentions. Sporting Life has the essential gear to turn your running goals into reality. Grab a friend or join a group to keep you motivated to get out and run!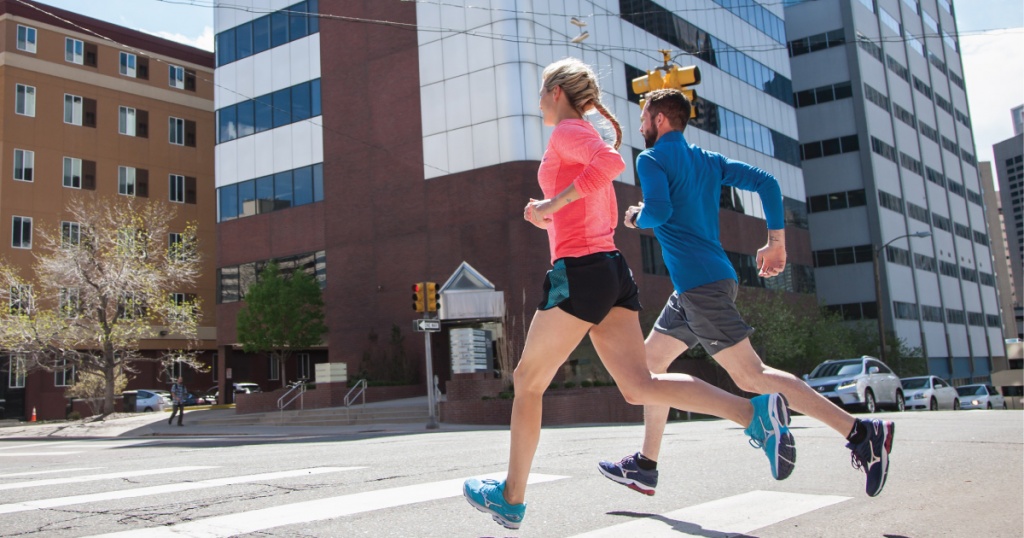 Start at your feet with a good pair of running shoes that fit well. Comfort is key to your success, so be sure to select the best shoe for your foot type. These styles provide great support and cushioning that will get you on your way in no time!
Invest in technical gear that wicks away sweat and keeps you cool as you run. A basic run jacket, tights, and shorts are great options for the first time runner. These styles will last a long time and keep you comfortable as you work up a sweat. New gear will get you motivated to start your running journey.
Don't forget to fuel and hydrate!
It is important to fuel your body before and after you run. It is recommended to eat about 1.5 hours before your run to give your body time to digest and provide your body with needed energy. It is recommended to eat roughly 30-45 minutes after your workout. Fuel tired muscles with our GU energy drink mixes, gel and chews created for daily graining. They contain carbohydrates to keep you fueled, electrolytes that aid in hydration and amino acids that reduce mental fatigue and decrease muscle damage. Try Honey Stinger energy chews and waffles for an energy boost on the go. You can easily store all of your snacks as you run with a handy Spibelt that clips at your waist for hands-free convenience.
Hydration is just as important as being well-fueled. Drink up to 20oz of water prior to your run and continue to drink water as you run to avoid dehydration. We have a large variety of water bottles to suit everyone's needs and taste. Shop our picks that will keep you hydrated all run long!
Feeling inspired to hit the roads and trails this season? Take your running to the next level and run to support kids affected by cancer at this year's Sporting Life 10k! Sign up for our races in Toronto, Ottawa and Calgary. Not sure how to prepare for the race? We're sharing 10 steps to running the Sporting Life 10k – read here!