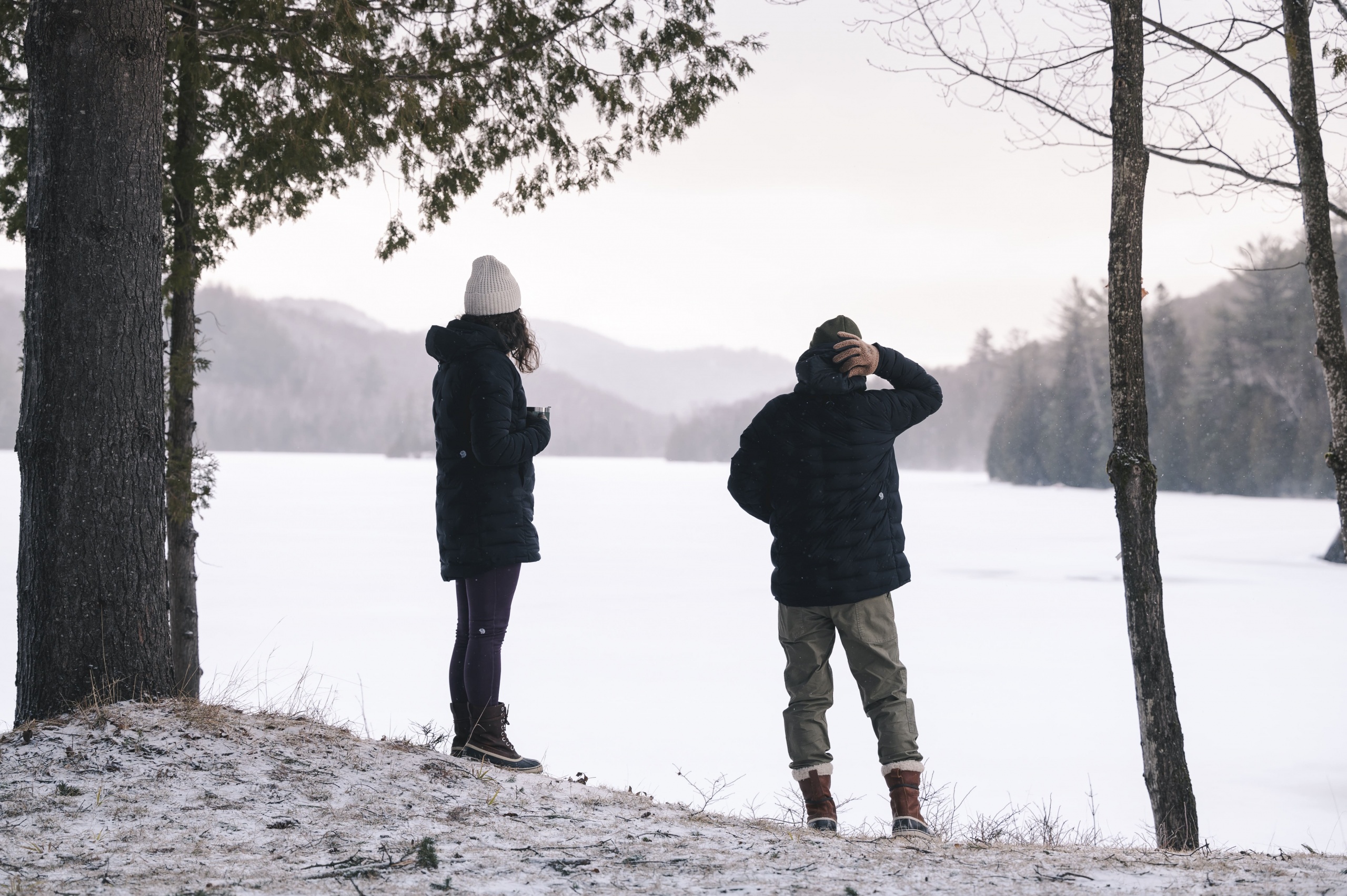 Founded in 1993, Mountain Hardwear was created by a small group of people who noticed the outdoor industry was changing — it was focusing more on low-quality products for less technical users, leaving outdoor athletes with less and less quality products to choose from.
If you love the mountains, you'll love their mission, which is to inspire everyone to go into the mountains to discover what they are capable of and responsibly experience the awe of nature.
The brand believes everyone who enjoys the outdoors is an outdoor athlete, and that's why they began creating performance apparel and equipment to empower adventurers to live boldly. Their products are thoughtfully designed, form following function, and they use the highest quality material and technology. Plus, since they're performance-focused, you know you'll have a better experience through fit, weather protection, temperature regulation and moisture management.
When you visit Sporting Life, whether online or in person, you'll want to keep an eye out for their trail and camp product lines, since they are focusing on products that can help Canadians of all skill levels enjoy the outdoors. And all of their products are designed and tested in-house, so you know that they stand behind their products because their passionate employees love them as much as they hope you will.
Aside from creating industry-leading products, Mountain Hardwear is also focused on sustainability and getting involved in the community.
They look at sustainability through their three-part Impact Loop:
Design for durability and repair
Use recycled materials
Make fewer things
By creating products that last, they are contributing to eco-efficiency and helping us all progress toward a more responsible level of consumption.
They also work closely with four main Canadian partners to strengthen connections in the outdoor community and inspire more people to get outside and protect the places they love. This includes Alpine Club of Canada, POW (Protect our Winters) Canada, Association of Canadian Mountain Guides, and Extremely Canadian.
On top of that, the brand has an amazingly diverse and broad athlete team that is breaking barriers in a variety of ways. If you haven't heard of their team member, Nikki Smith, you should check her out! Nikki has been a climber and photographer for over 20 years and recently became an advocate for the LGTBQIA+ community. Together, with Mountain Hardwear, they launched Open Aperture, which is a photography workshop created with the goal of increasing representation of marginalized communities in the outdoors.
Mountain Hardwear knows that the key to a flourishing outdoor lifestyle is providing people with the right products, and meeting them where they're at, so that adventuring, coming together, and celebrating on and off the mountain is easier than ever. Afterall, great gear leads to great experiences!
Mountain Hardwear is excited to join our family of brands and bring their technical (yet approachable) products to all of you. Shop their collection here.