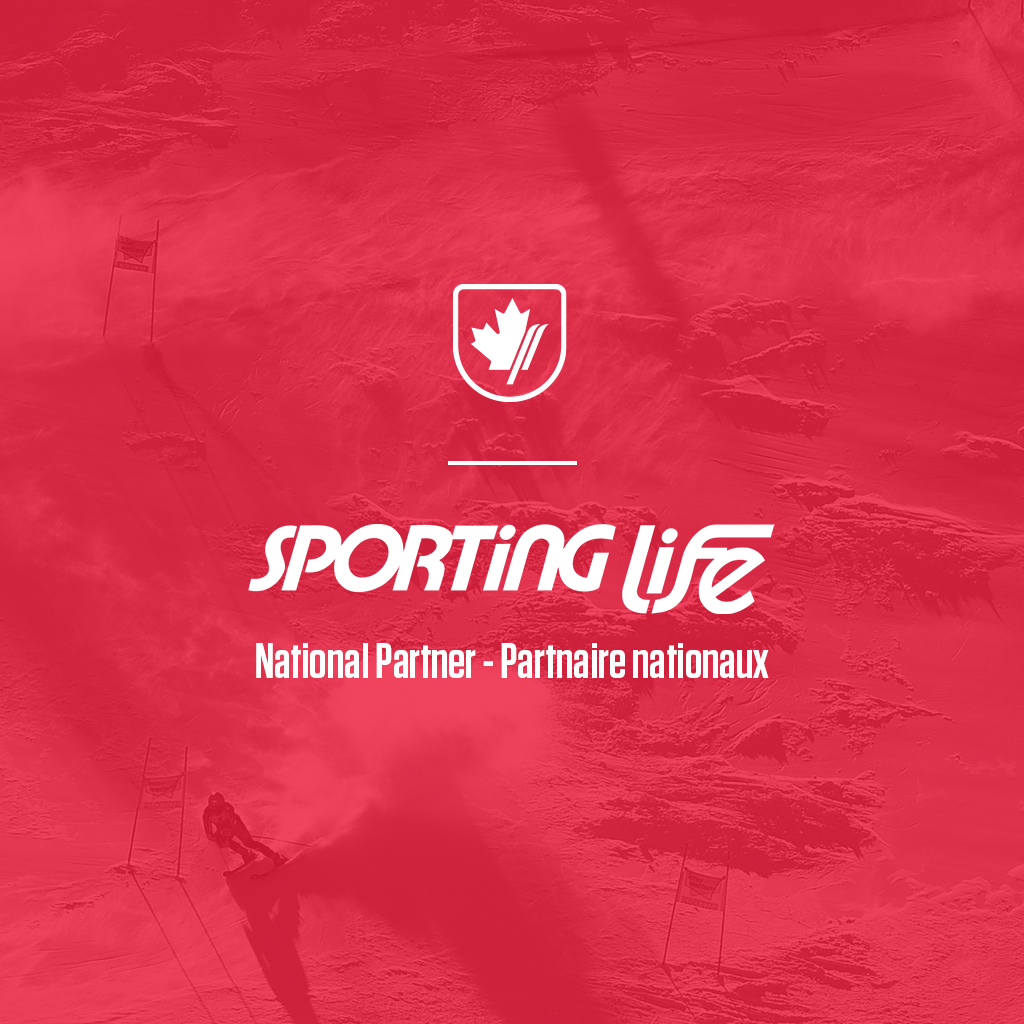 Calgary, Alta. (October 27, 2021) — Alpine Canada Alpin (ACA) is proud to announce Sporting Life as a new national level partner in its corporate family. 
Sporting Life comes on board beginning with the 2021-2022 season and will continue to support the team over the next several years. 
Sporting Life is a natural fit for ACA given their role as a preeminent sporting goods retailer with a long history of outfitting Canadians from coast to coast with ski equipment. In addition, Sporting Life has been part of the ACA community over the last several years in a less official capacity by lending their very best ski technicians to the National team. Supporting the maintenance and servicing of national team athletes' gear during the ski racing season, the service that ski technicians deliver is critical to the success of the athletes, making Sporting Life an ideal partner for the organization. 
"As both a racing service technician for Sporting Life and a coach for Alpine Canada, it's fantastic to see our two companies coming together to support the skiing community and our Canadian ski racers," says Chris Powers, Canadian Men's Alpine Team Assistant Coach.
"This partnership is a natural fit for our organization," says Therese Brisson, Alpine Canada's CEO and President. "Sporting Life is Canada's top destination for ski equipment, and a real leader in helping Canadians connect with their passion for skiing. And their behind-the-scenes tech support will ensure our athletes are ready to race, and ready to win." 
"For over 40 years, Sporting Life has been actively working in growing the ski community and getting more Canadians on the hills," says Frederick Lecoq, Sporting Life Chief Marketing Officer. "Through this partnership with Alpine Canada and Canada's Ski Teams, we look forward to supporting their vision in making Canada a world-leading skiracing nation in alpine, para-alpine and ski-cross, while inspiring the next generation of ski racers and their families."
Alpine Canada Alpin and Sporting Life both look forward to the future as the companies come together to support the Canadian national teams in their pursuit of excellence on the world stage. A shared drive for greatness is an indication of a bright future together. 
-30- 
For more information or media inquiries please  contact: 
Kylie Robertson
403 777 3204
media@alpinecanada.org 
About Alpine Canada 
Alpine Canada is the governing body for alpine, para-alpine, and ski cross racing in Canada, as well as for Canadian ski coaches, providing education, certification, insurance, and compliance with the coaching code of conduct. With the support of valued corporate partners and donors, along with the Government of Canada, Own the Podium, the Canadian Olympic Committee, and the Coaching Association of Canada, Alpine Canada develops Olympic, Paralympic, World Championship, and World Cup athletes to stimulate visibility, inspiration, and growth in the ski community. 
About Sporting Life 
Sporting Life is a leading Canadian sports retailer. We offer the best in outdoor apparel, footwear, equipment and accessories for men, women and kids. Since 1979, we've been committed to providing our customers and their families with the best possible service—and we are continuously working to improve every day. 
Announcement from source: https://alpinecanada.org/news/alpine-canada-is-proud-toannouncesporting-lifeas-a-national-level-partner.