---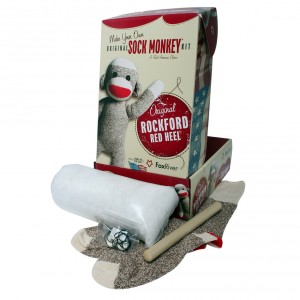 Fox River – Original Sock Monkey Kit $45
This adorable Make Your Own Original Sock Monkey Kit offers crafters, kids and anyone who loves sock monkeys the chance to make their very own.
---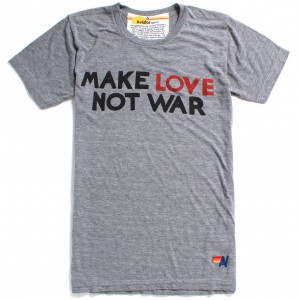 Aviator Nation – "Make Love Not War" Tee
was $80 (style no longer available)
"Make love not war" has been a rallying call since the Flower Power movement of the Sixties and we all know that the world can always use a little more love. Show everyone you agree in this supremely comfortable tee shirt from Aviator Nation.